Adrian Belew Trio | Fort Wayne | Review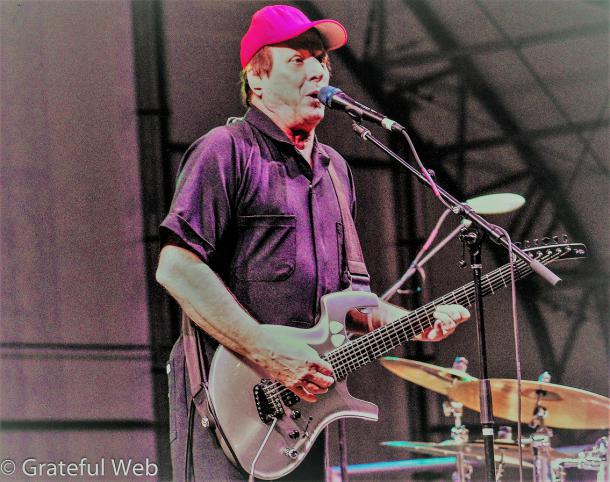 On the cool evening of September 8, 2017, I entered the parking lot at Sweetwater in Fort Wayne, IN. If you do not know, Sweetwater is a musical equipment store and distribution center, along with housing recording studios, practice space, concert halls, and a large pseudo-airplane hangar in the back where they can host more significant events. This outdoor hangar (or pavilion, if you will), was my destination on this evening. It was to house the Adrian Belew Trio and the band Spock's Beard. If I did not know beforehand, the litany of King Crimson, Rush, and Dream Theater shirts donning those in the crowd let me know that I was in for a night of prog rock heaven.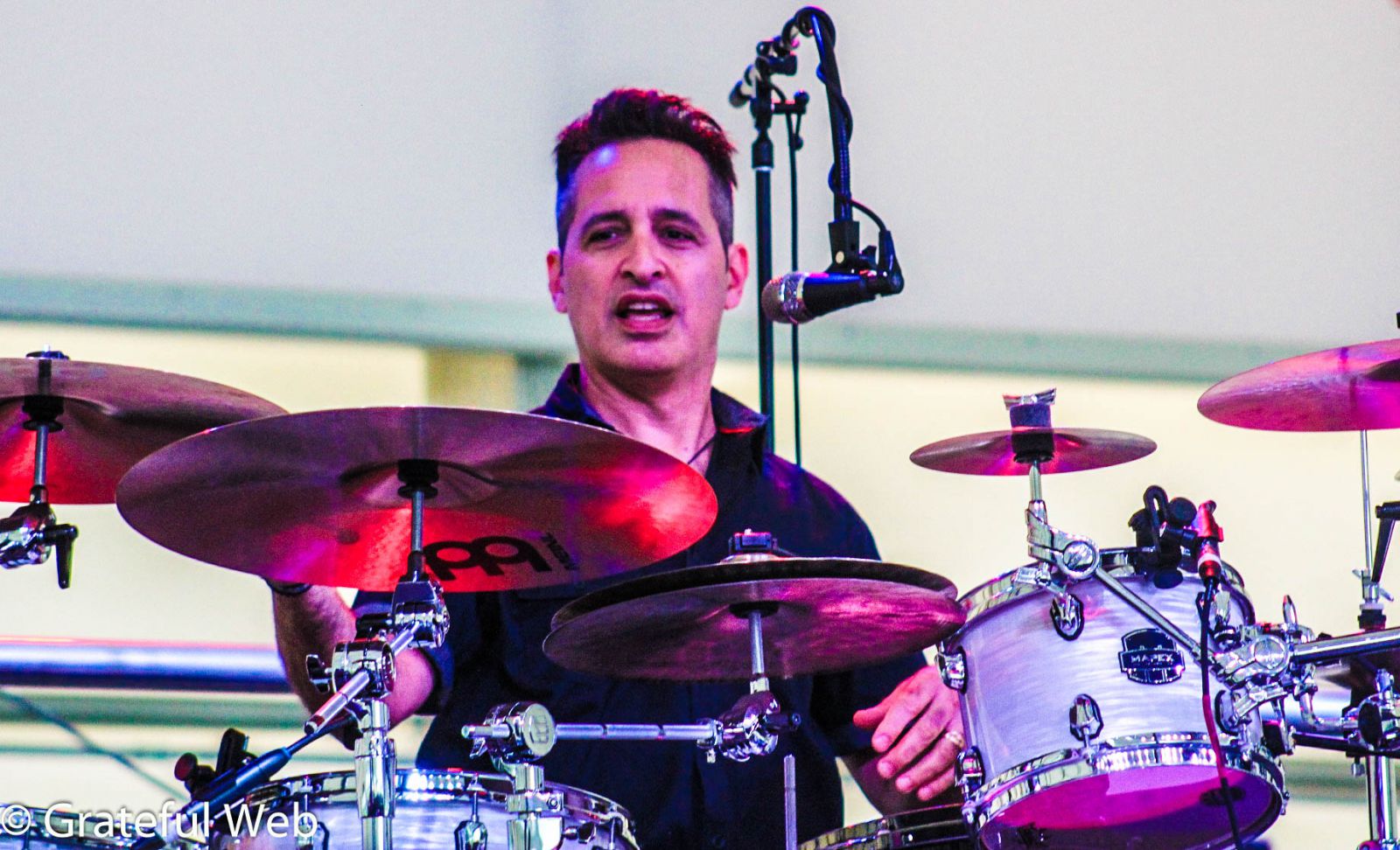 Spock's Beard opened the show. This was a terrific opening gig for them as they had their original drummer/lead singer Nick D'Virgilio back in the fold for the evening. D'Virgilio has rejoined the group to record drums for the new album (at Sweetwater) and to play a few shows. He now works full-time for Sweetwater. And, can I say, it was a lot of fun seeing the band with him on the (drum) throne. The whole band was tight and well-rehearsed and, even though I was unfamiliar with much of their music, I found myself nodding my head and getting into the majority of their set. Their music consists of a lot of dynamic interplay that takes the listener on a journey, over and over. Their musicianship was great and even better was their 3 and 4 part harmonies. There were two major highlights of their set. The first was when they brought out another Sweetwater employee to play saxophone on one of their songs. The guy looked giddy. The second was a ballad they did where D'Virgilio came out from behind the kit and just sang – his range was a bit unreal. Accompanying him was the lead guitarist on acoustic, with some ambient noise played by the rest of the band. It was a beautiful song.
Spock's Beard left and after a short break, where the production team was able to clear the stage, the main attraction for the evening came up the Adrian Belew Trio. For the uninitiated, Adrian Belew is an American songwriter and guitarist. He was discovered by Frank Zappa, played with David Bowie and the Talking Heads, was a major contributor to prog rockers King Crimson, and has been doing solo and "trio" shows for much of the last few years. He is also ready to launch a new project called Gizmodrome with Stewart Copeland, the drummer from The Police. So, the man is accomplished.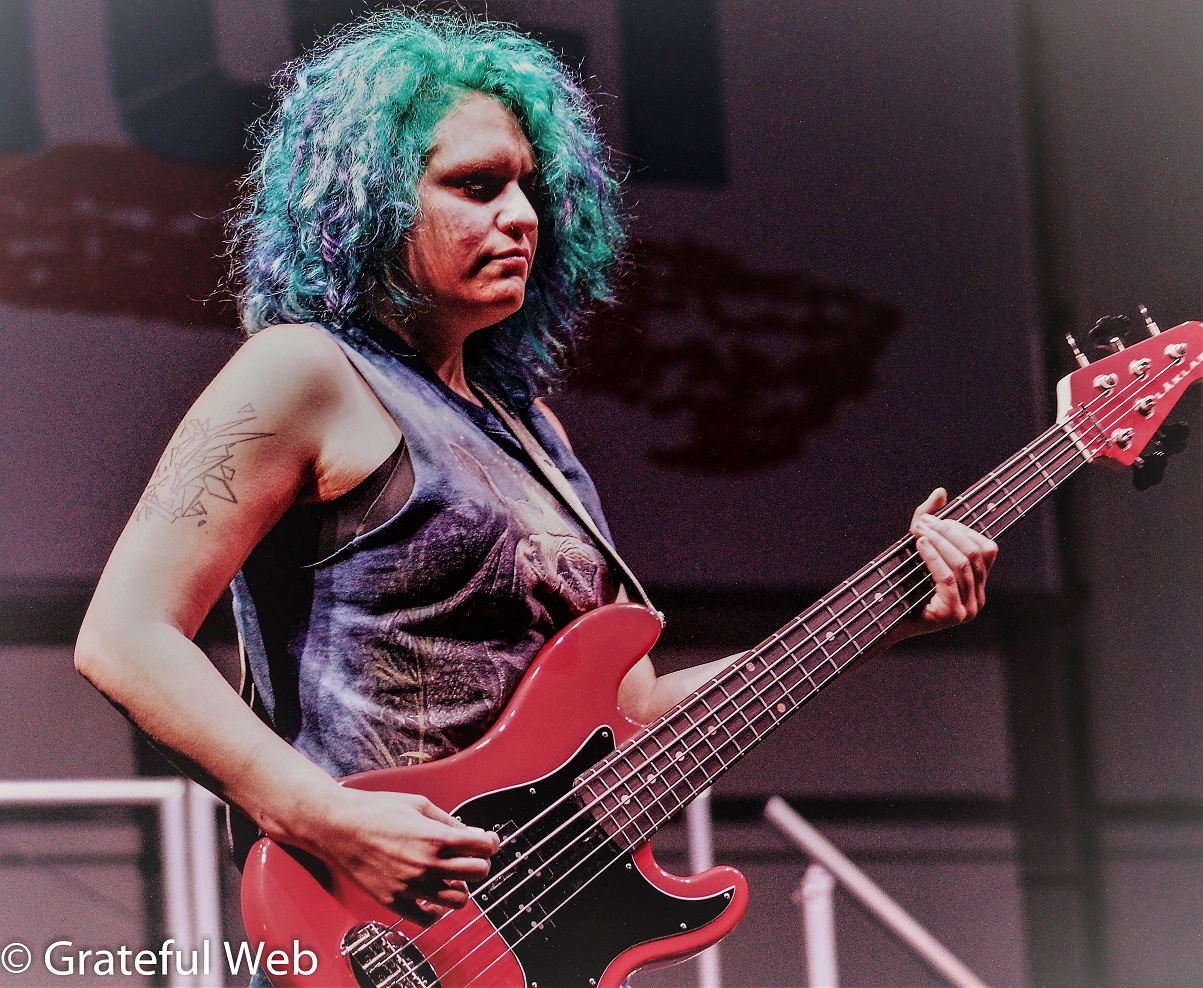 Joining Belew on this evening was his regular bass player, Julie Slick. With her tank top, high top shoes, tights, and blue and green hair, she looked more like she should be thrashing at a punk rock club. However, she could get around the bass quite nimbly. The drummer for the evening is one familiar to those running in "jam band" circles: Kris Myers, of Umphrey's McGee. And, in what I thought was kind of interesting, the three set up in a row on the stage, eschewing the traditional set up of having the drums behind the others. This allowed for a lot of interaction and exchanges, especially between Slick and Belew. This was because Myers had only practiced with the group twice and this was his first show with them. Belew and Slick had obviously played together quite a bit. However, the group gelled and played together as if they had been doing this thing for years.
As the group started, one could hear the prog influences as well as the more new wave influences. This was apparent on the song "Big Electric Cat." In this song, not only was he doing "prog" like things, but you could hear Bowie and the Talking Heads in the song. And, I think this is one of the more intriguing things about the show: the people and influences that Belew has, along with who he has influenced, shone throughout. It was not just a "prog" jam out, like many in the audience wanted. No, Belew did a fantastic job incorporating all of the elements of his career. Now, a lot of that career has been in the "prog" land, but he has also done quite a lot of other stuff that perks the ear.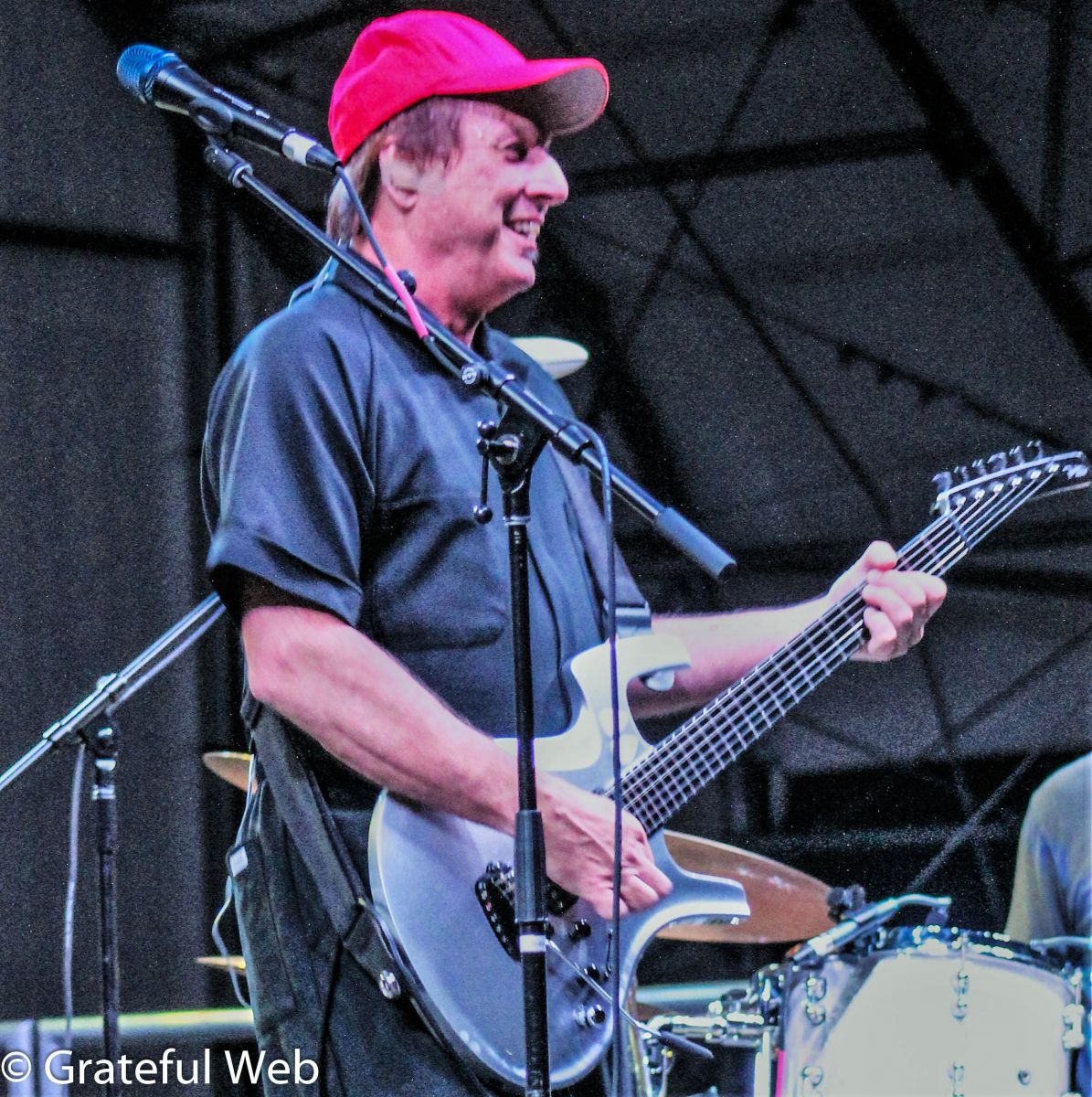 As the set moved on, there were a couple of songs that caught me. The first was "One Time," a King Crimson song from the '90s. It featured a haunting guitar line along with a tight bass line and intricate drum work from Myers. The whole song showcased the fact that this trio could do justice to the complicated and intricate songcraft of King Crimson.
"Dinosaur" and "Heartbeat" came next in the set. Both brought a strong rock element to the set and allowed Belew to showcase his unique skill set while also providing the rhythm section with the ability to do their thing. "Frame by Frame" came next and it had one of my favorite guitar licks. Belew is just so interesting on the guitar and so fluid. He did not disappoint in this area at all. But, he was also very interested in providing room for his rhythm section to showcase their talents. People paid to see Belew, but they got a good dose of the trio. And, in all honesty, that was a breath of fresh air to this reviewer. One of the worst things in music is to listen to someone go on and on and solo and solo and not give space and room to the musicians around him or her. Belew's confidence in his abilities allowed for Myers and Slick to also shine.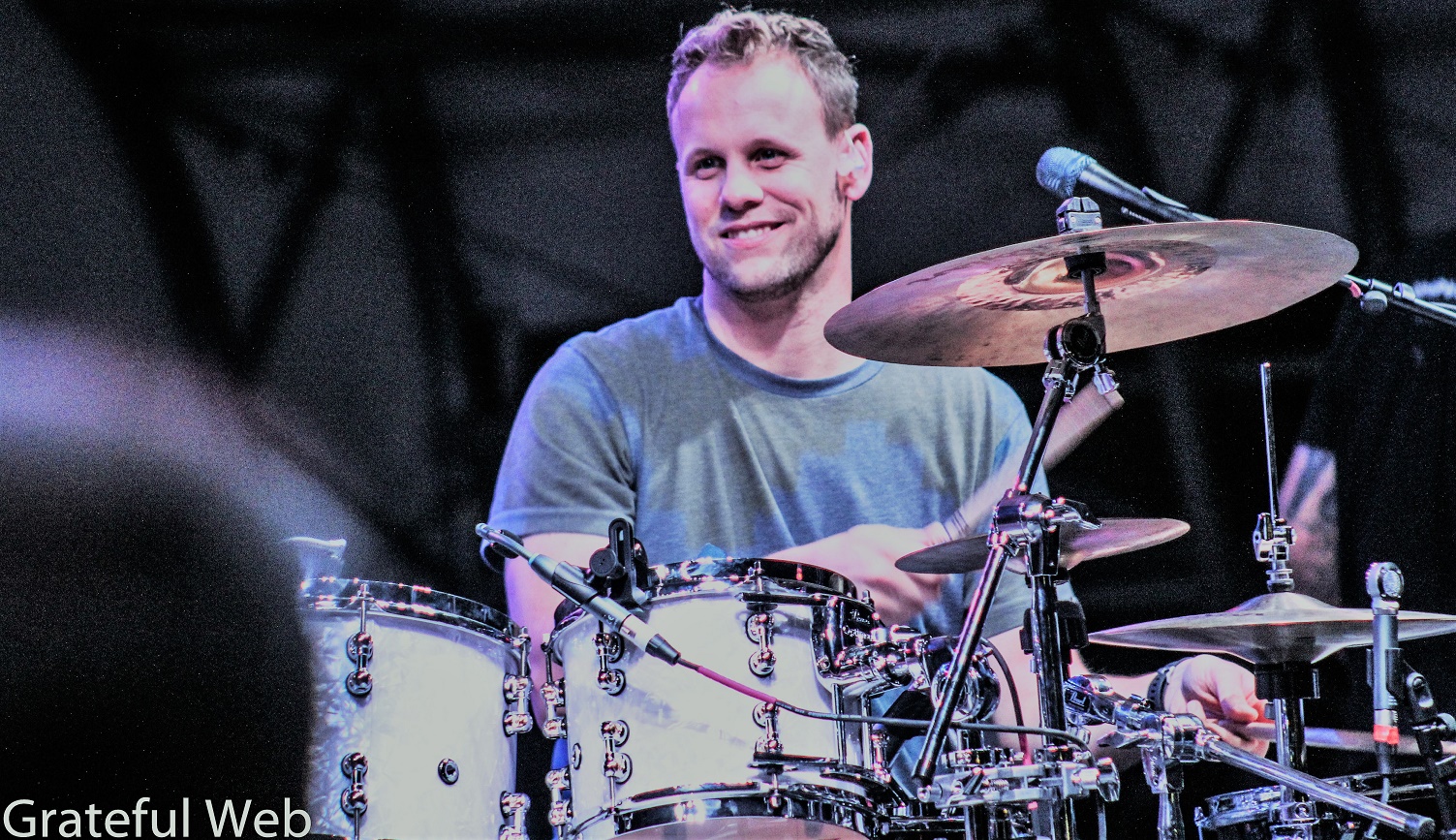 About 2/3s of the way through the set, Belew gave way to Myers, who began an intricate and driving drum solo. He switched sticks, used the whole variety of drums and cymbals before him, and just really went off. He showcased what makes him such an, often unsung, force in his regular gig with Umphrey's McGee. The drum solo gave way to some nifty instrumental work by the band as a whole. Again, Belew was in charge, but the whole group was working together. Belew eventually took the lead with some effects laden, funky guitar. But, then, he slid back and let Slick, the bassist extraordinaire, do her thing. And do it she did. She built a bass solo that did not rely on slap but runs and melodies and just an aggressive, yet smooth vibe. This bass solo eventually wound its way back to Belew taking center stage for another solo. It would have been cool to hear some more improvisational interplay between the three, but the instrumental work they put forward was very tight and cool.
The set ended with more of Belew's prog rock work, along with what I believe to be his stuff for the web called Flux. The set kind of wound down after the solos and nifty work of the band as a whole. This was a solid show throughout but maybe did not hit unexpected highs.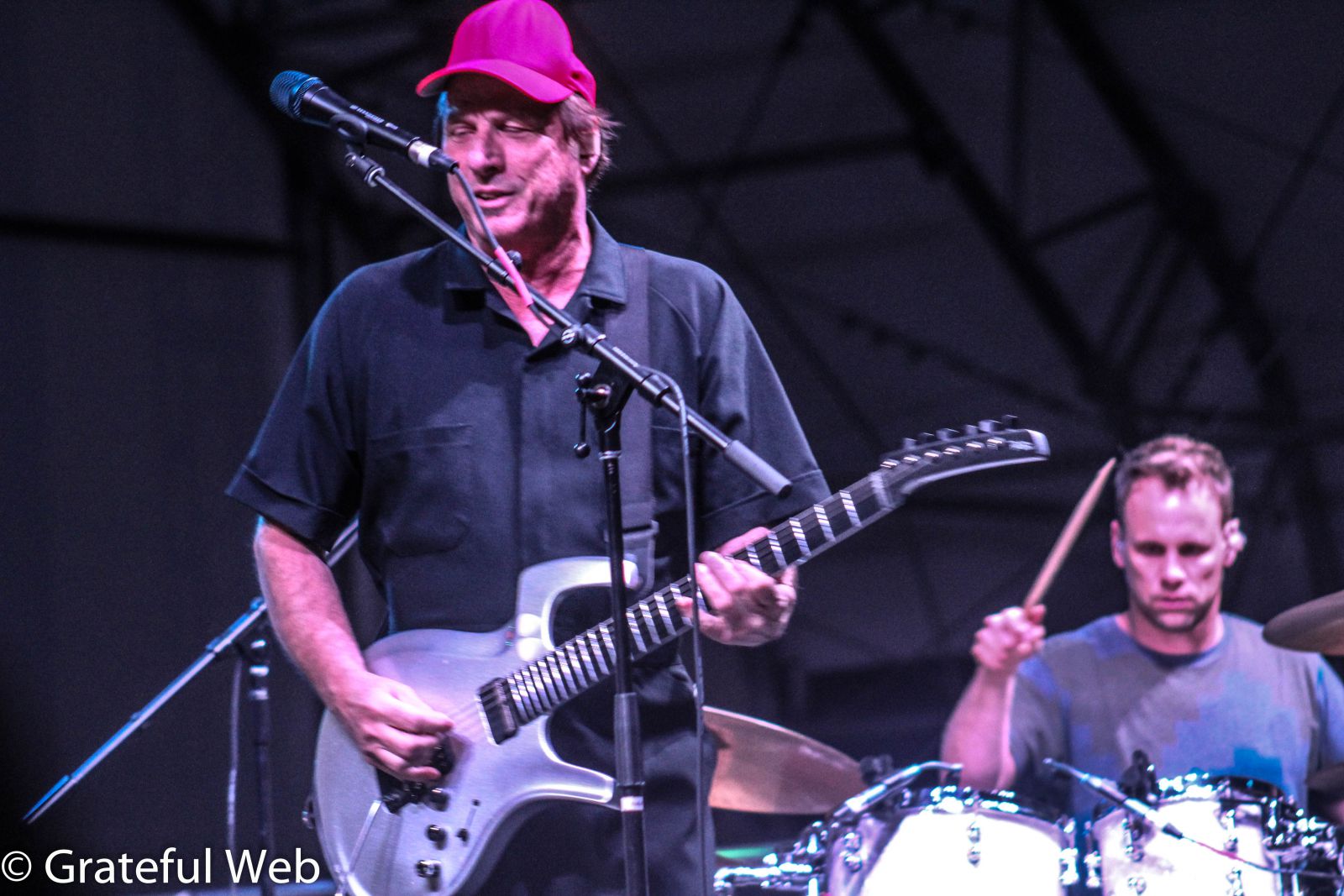 A cool moment, though, happened as the show was winding down. A couple were in the front dancing and grooving when the bass player broke a pick. She threw it down, but it was out of everyone's reach. It just sat there in the nowhere zone between the stage and the crowd. The boyfriend got the idea to go to one of the side stage managers and ask her to grab it, which she did and ceremoniously gave it to the girlfriend, who was ecstatic. And this was a perfect ending to the night.