This was a big night at the Lazy Dog Saloon in Boulder, CO for the indie rock star supergroup All Chiefs. They just finished recording a new EP "Fashion Forward" at the famous Coupe Studios Inc. in Boulder, and they were ready to show their fans and the local crowd what they were made of. After a couple of opening acts, the anticipation was building. Just then, the video that opened the show, which was created by the great local film producer Elliot Trout, grabbed the packed crowd's attention to the video screens next to the stage. The lights dimmed and the All Chiefs' highly anticipated newest video began. The audience roared with laughter and pleasure, and just as it ended, the band began the show.
The high energy, potential arena rocker "Danger Mission" started the show off big; this song is a great opener because of its instant adrenaline boost rhythm. "Union" off of the same Danger Mission EP kept the momentum building, and after, lead singer Mic C thanked everyone for being there and for supporting their Kickstarter.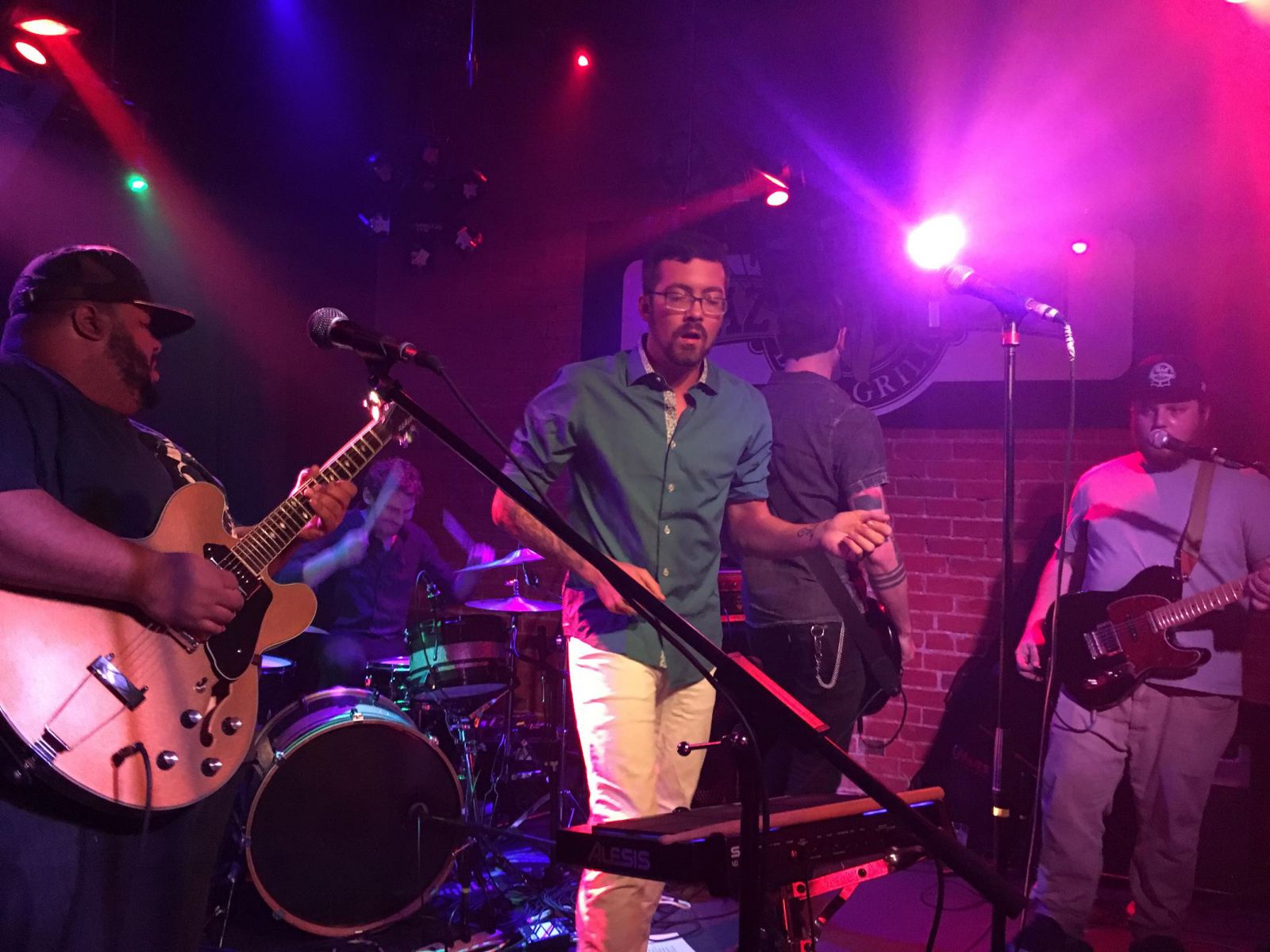 Next, was a cover of Katy Perry's "Firework," and this song selection was the only mistake that they made on this night. Much of the crowd shrank during the song, but those that stayed were treated to "The Promise" and all that came after it. "The Promise" was played for a Kickstarter backer who requested it. Mic C slipped in a verbal tease that foreshadowed the Peter Gabriel cover that would be played at the end of the show. He also told the crowd about another video that would be shot this month. This song was one of my favorite of the night. It is a 1980's classic by When in Rome.
After "Collecting Dust," All Chiefs played "Fast Friends," which was famously played for their NPR's Tiny Desk contest submission. A cover of the Weeknd's "The Hills" surprised the crowd, and then their friend James came on as another surprise for "James' Idle Mind." The transcendent "Tokyo" lifted the crowd. This song has a beautiful melody, and the vocal work reminds me of a Radiohead ballad.
"To Die Trying," "Wolf Like Me," and "Crows Feet," continued to propel the loyal crowd towards the last two songs of the night before the encore. Those two songs were well-chosen covers. The first was "All My Friends" by LCD Soundsystem, and the second was "Sledgehammer" by Peter Gabriel. That's the way to end a rockin' show. The encore was two of their songs entitled "Pusher > Get Low." Keep an eye out for this indie-rock sensation including a show tomorrow night at the Squire Lounge in Denver, and one at Mile High Spirits on July 14th.