Announcing the Inaugural Shakedown Street Festival in Berkeley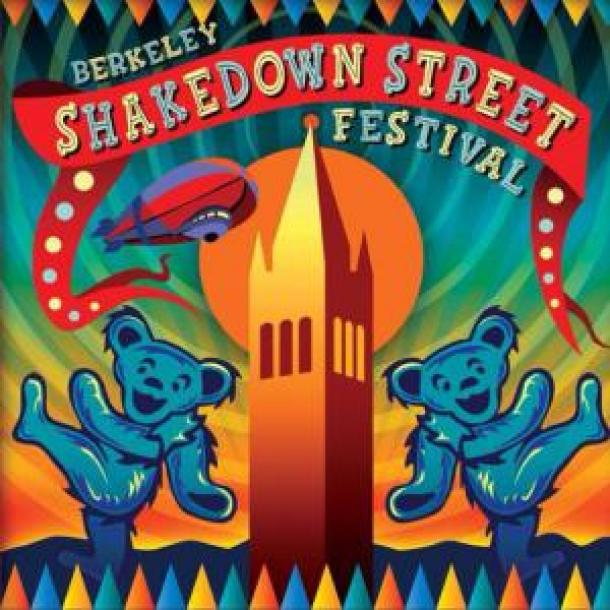 The FREE 1st annual Shakedown Street Festival honors the Grateful Dead and 50 years of music that has never stopped. In celebration of the bands influence on our community and the world, Shakedown Street Festival will bring together the music of the Grateful Dead through 4 amazing tribute bands, over 100 vendors including Handmade Arts, Hand Crafted items, Clothing, Jewelry, Healing Arts, Antiques, Imports, Non Profit Information, Draft Beer, Wine, a variety of food and more.
Performances will start at 12pm and go throughout the day. Look forward to performances by Reckoning, Wake of the Dead, Totally Dead and David Gans performing music from the Grateful Dead catalog and more.
Shakedown Street Festival is a FREE family friendly event for all ages. We will have Deaducational games for the kids, Creative Crafting and Coloring at our "Not for kids only" Booth. For more information go to shakedownstreetfest.com
*Shakedown Street Festival at MLK Jr Civic Center Park in Berkeley, CA |10/18/14 -10am - 8pm*
Lineup:
Reckoning (DeadGrass) at 12noon
Wake of the Dead at 2pm
Totally Dead at 4pm
Sweet Blossom String Band at 6pm Featuring:
David Gans
Roger Sideman
Jeff Hobbs
Jacob Groopman