Catch Old Shoe & Family Groove Company Tonight @ Ace Bar Chicago
Submitted by June Reedy on Fri, 06/15/2012 - 12:02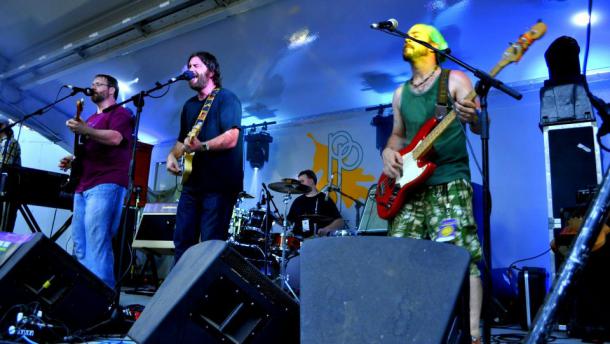 Tonight! Ace Bar Chicago will host a birthday bash of epic proportions.  Performing live for the very first time, Shoe Groove is a collaboration of Family Groove Company and Old Shoe. This new Chicago super group will be supported by Afternoon Moon and Chicago's own Catfish & the Dogstars. Ed Anderson (Backyard Tire Fire) will be playing acoustic set between the bands.
Featuring the rhythm section from funk rock band Family Groove Company and fronted by the leads of folk rock band Old Shoe, this super group will keep the energy level in the room high. The rather new bar has hit Chicago's Lincoln Park area strong boasting great atmosphere, food, drink, & service.  The cutting edge feel to the bar is rounded out nicely with fine selections of craft beer and great cuisine.
Get there early to see up & coming Catfish & the Dogstars. They start at 9, building momentum for a great evening of music.  Ed Anderson will be performing 2 sets between the Dogstars and then Afternoon Moon.  
"I really love the way Ed writes. To me, songwriting is the hardest. Anybody can play. Anybody can sing, but writing is the really tough part. I think he's as good as there is…" -Steve Berlin, Grammy winning producer & member of Los Lobos
Afternoon Moon has stickered and seen the scene of Chicago for the past year, revving up fans and building a family along the way.  All this great music will pave the way for the original Family to create a cosmic collective when they headline an impressive evening of musical love.