Couch Tour Alert: Live from AURA with The Revivalsits and Consider the Source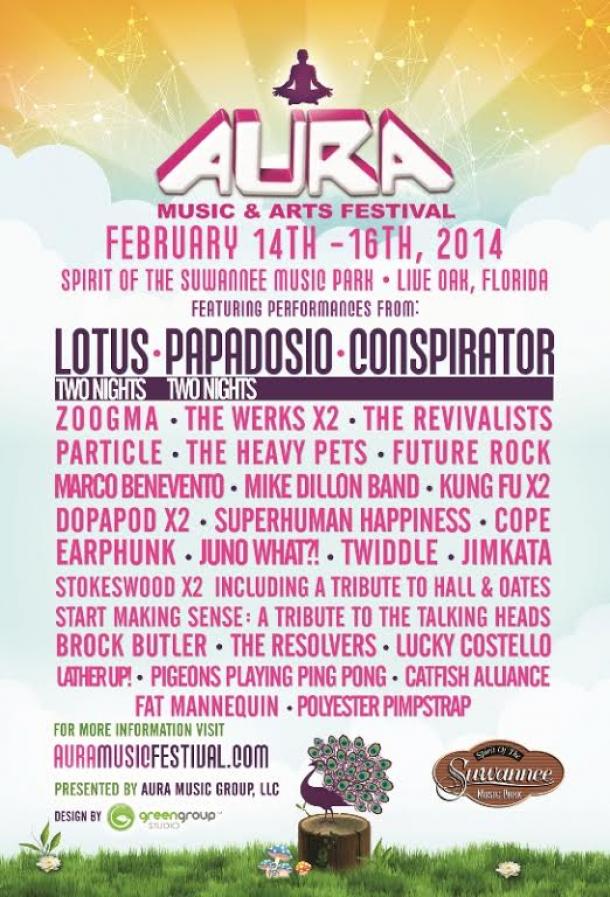 This week we have two amazing Live from AURA Studios sessions on the calendar, and I was hoping you could make a Couch Tour alert on Facebook & Twitter. Tonight, New Orleans's soulful 7-piece, The Revivalists, perform at 7:30 pm EST, and tomorrow (Wednesday, December 11) we're treated to the jaw-dropping Sci-Fi Middle Eastern fusion of Consider the Source. Fans can tune in to the FREE 5-camera HD video stream at www.LIVEfromAURA.com.
LIVE FROM AURA STUDIOS CALENDAR:
Tuesday, December 10 at 7:30 pm EST | The Revivalists
Wednesday, December 11 at 7:30 pm EST |Consider The Source
Thursday, January 9 at 8 pm EST| Mike Dillon Band
Tuesday, January 21 at 7:30 pm EST | McLovins
The Revivalists
www.facebook.com/revivalistsnola
Twitter & Instagram: @therevivalists
Consider The Source
www.considerthesourcemusic.com
Twitter: @CTS_Music
Mike Dillon Band
www.facebook.com/TheMikeDillonBand
Twitter: @mikedillonand
Instagram: @meyerscarly
McLovins
Twitter: @The_McLovins
ABOUT AURA STUDIOS: AURA Studios is a 1,700+ square foot recording and rehearsal studio in South Florida, as well as the main offices for AURA Music & Arts Festival. We love inviting our friend's bands into the studio for intimate live web performances and recording sessions. To watch archives of past sessions from Kung Fu, The Heavy Pets, The Mantras, Stokeswood and Fusik visit www.LivefromAURA.com.
www.livefromAURA.com | www.facebook.com/livefromAURA
www.AURAmusicfestival.com | www.facebook.com/AURAmusicfestival
Twitter & Instagram: @AURAmusicfest