Father John Mistyfies Red Rocks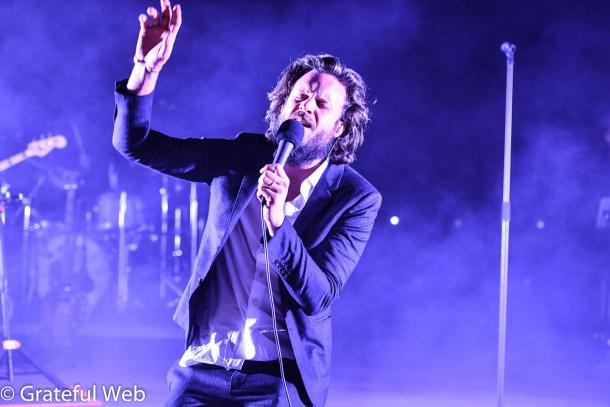 As a music journalist for a decade and a half, I see a lot of live music. But every once in a while, I catch a concert that gives me a special feeling of knowing that I have seen music history and something sonically special. This was one of those moments. A few years ago here, it was Lana Del Rey who captivated her sold out show. This summer, it was her male musical soul mate Father John Misty. The king and queen of renegade lyrics and bold opinionated often controversial religious realness bring a rawness to their audiences that help them connect with the open-minded questioning listeners. On a clear perfect temperature night at the country's most eloquent music venue, this Red Rocks crowd fell in love.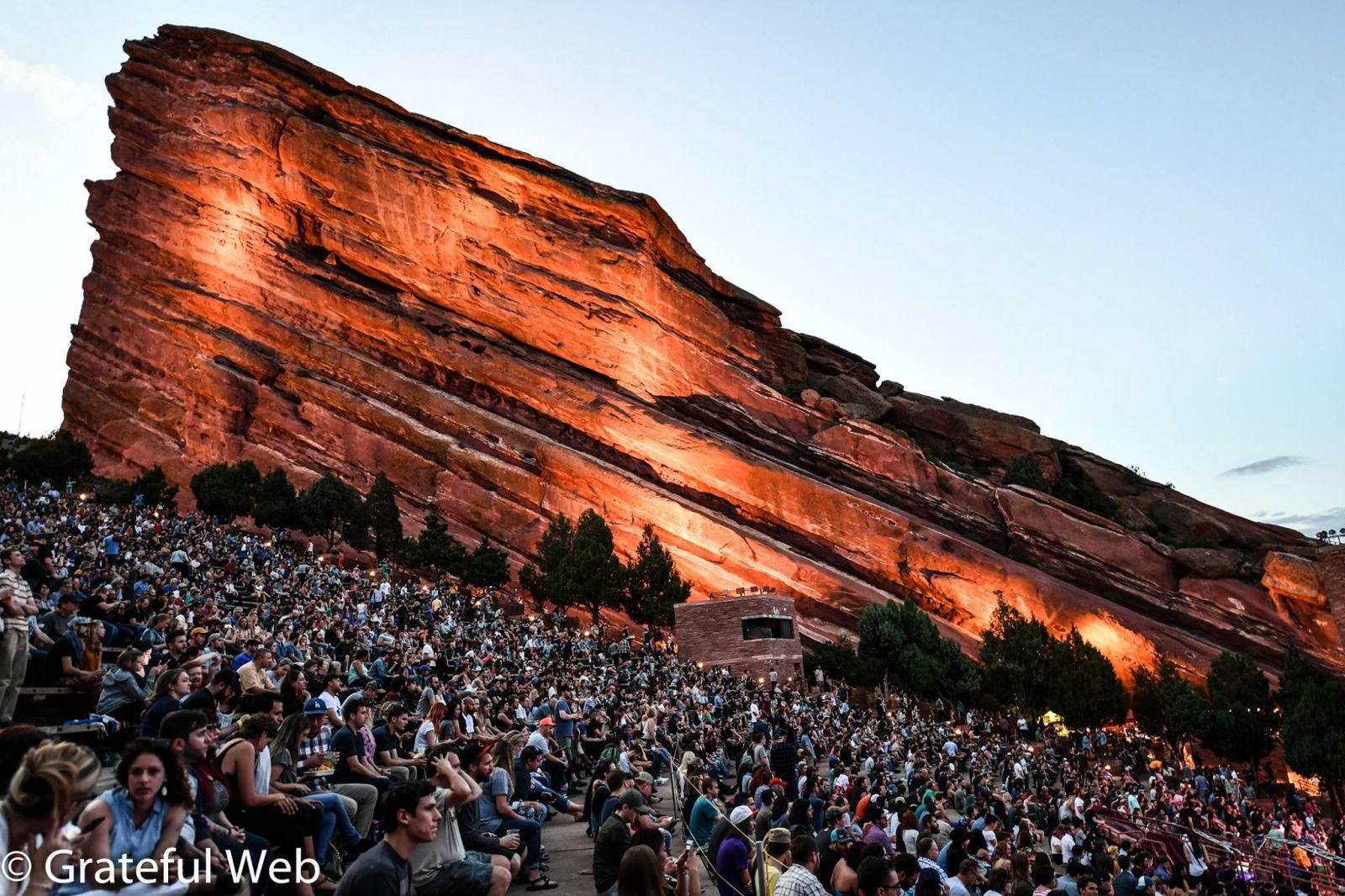 The night started and ended early, but that was not without pure entertainment throughout. It started with Built to Spill subbing in for Jenny Lewis who had to cancel her show. The Idaho grunge band was honored to step into the spotlight. After maximizing their time with a lively indie rock set, frontman Doug Martsch thanked the crowd for digging their music, and the anticipation built as the stage got set up for a mini orchestra with a bold frontman microphone stand that would get abused and romanced throughout the night.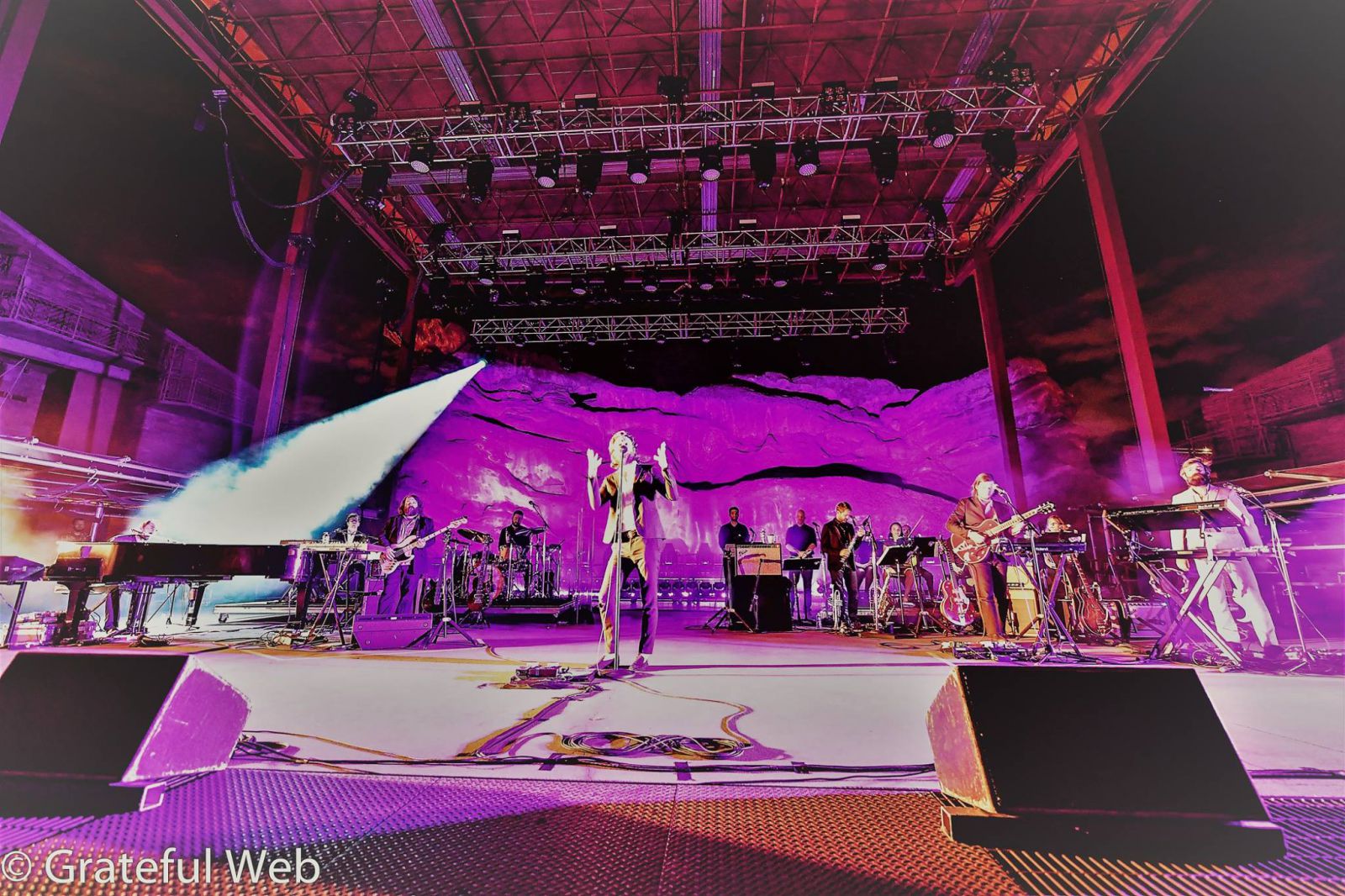 The orchestra came on stage first, then the band, and then the crowd erupted for the sermonizing demigod of divine, raw, anti-religious clerical messages. The lighting was low for the first song, "Pure Comedy" off of his new album with the same title. It was a great way to start because it featured the intonation and smoothness of his sultry voice. The next three songs were the next three off of Pure Comedy.  Like Del Rey, Misty or Josh Tillman sings about very modern 21st-century topics such as the rapid rise of technology, our environment, the comedy that is religion, and the laughable addiction s of social media.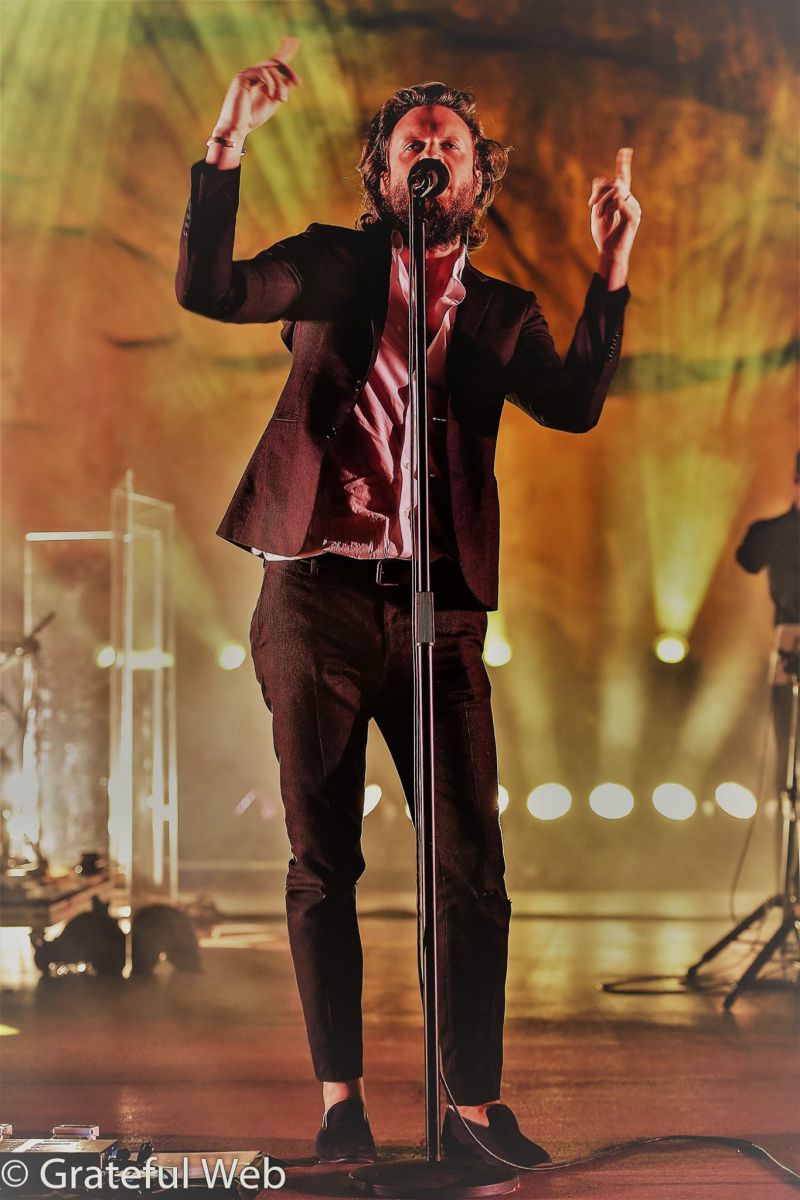 The next segment of the show featured songs primarily from the album I Love You, Honeybear  except for the fifth song "Nancy From Now On," which is from "Fear Fun."  "When You're Smiling and Astride Me" capped this portion off with most of the crowd favorites including my favorite for blissful personal reasons, "Chateau Lobby #4 (in C for Two Virgins)." Tillman first played this song in a small venue in Hoboken, NJ in 2013, and I can just imagine the pure magic of falling in love detailed in the song just like the reference of "Two Virgins" from John Lennon and Yoko Ono's night they became a couple and recorded  Unfinished Music No. 1: Two Virgins immediately before the first time they had sex for the first time.  The beauty of the violins and orchestral diabolism perfectly captures Tillman's first encounters with his love Emma as they pranced around L.A. This song has a lot of meaning for me, and the night was at its climax here at this point.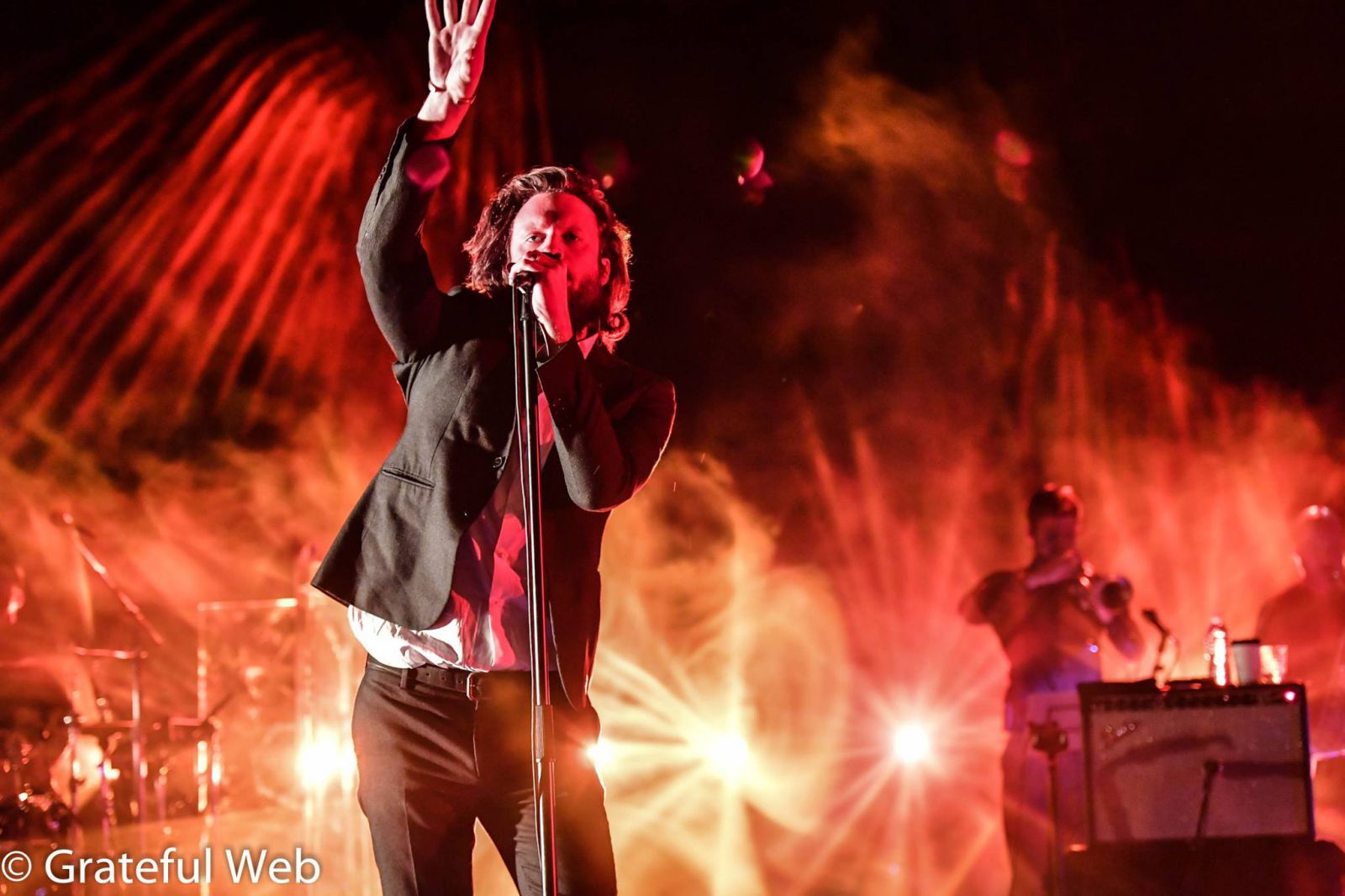 After the majestic articulation and falsettos of "When the God of Love Returns There'll Be Hell to Pay," Tillman revisited his newest album with the fairly new "Birdie" and "A Bigger Paper Bag." "True Affection" got the captivated crowd moving again, but it was not fully until "Bored in the USA" when the nodding heads of the catechized crowd felt what was coming next. "Hollywood Forever Cemetery Sings" was electric! Tillman stomped around swinging his mic stand and falling to his knees harder than he had the other many times throughout the show. His posture, stances, and command of the stage take entertainment to its highest form. It was this song that the crowd's singing was audible. The show's Motown sounding bust out came next. "Real Love Baby" is a single that has only been played about a dozen times serenaded the crowd to set them up for the set closer and probably one of the most anticipated songs of the night, "I Love You, Honeybear." The symphony rosined up their bows, and the sinewy love songs built to an apogee. Every couple in the crowd was thinking of their significant other near and far. Nearly every single lyric certainly strikes a chord with me at this very time in my life, and I believe that Tillman's universal messages are what his dire hard fans cling to.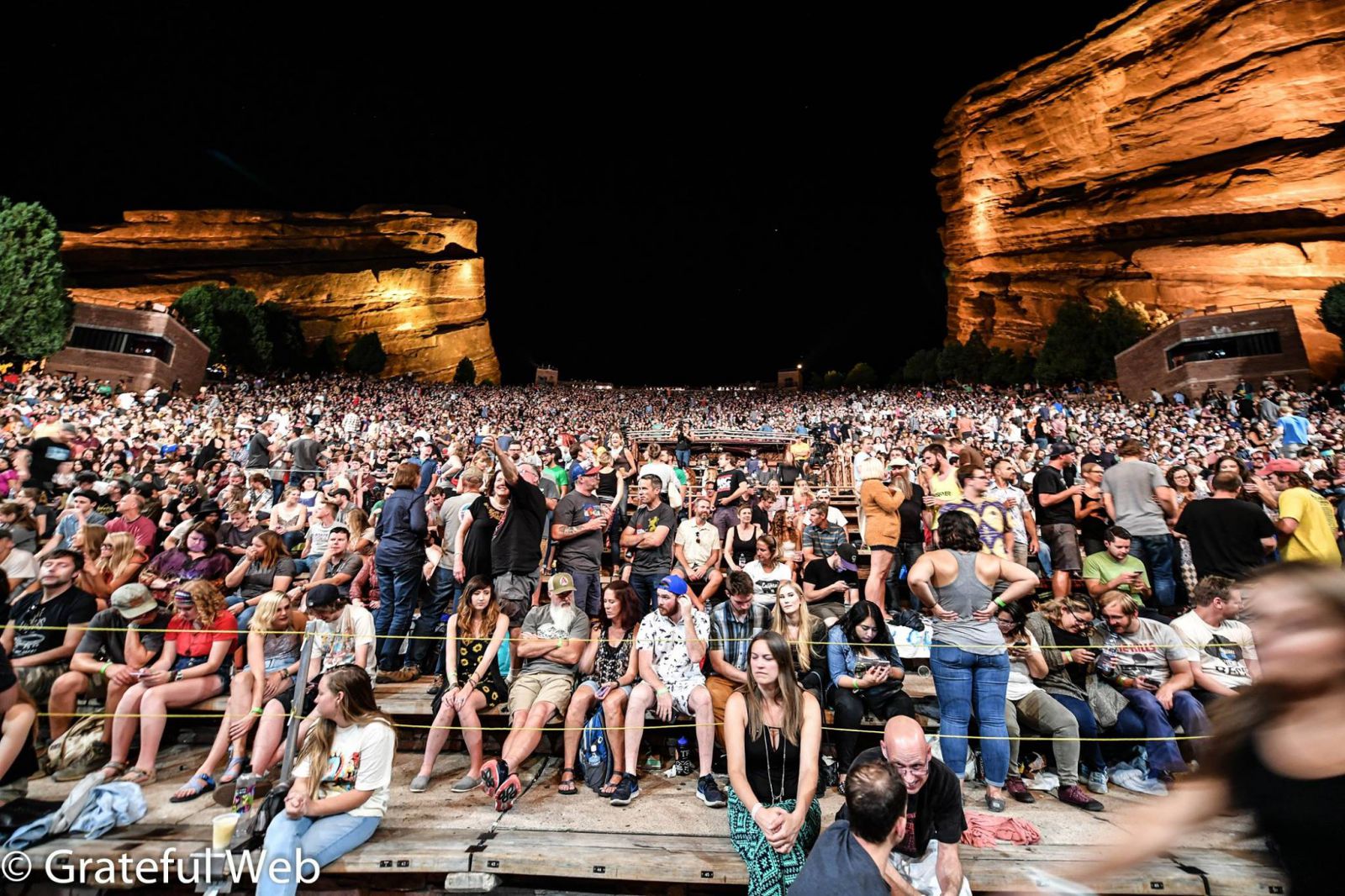 Father John Misty encored with the rare and oh so appropriate "So I'm Growing Old on Magic Mountain." Hearing this at Red Rocks added so much more meaning to this patiently sagacious tune. Just then after the thought provoking "Holy Shit," the final song was rockin'. It felt like the volume increased and the symphony elevated sounded like they were raising into the stars as Tillman and the rising sirens sounded as if they were ascending into the stars for "The Ideal Husband." As I said in the beginning, this show was special. It had the mystique and glamour of a concert that many only see once in their lifetimes. Father John Misty, the son of an incredibly religious Evangelical Christian culturally oppressive family from Rockville, Maryland who later moved to Seattle to play drums for Fleet Foxes, is done flying under the radar and is now selling out large venues and festivals in a matter of just five years. He has an aggressive tour schedule approaching, so if you have not seen him, now is the time.