Filligar | Larimer Lounge | Denver, CO | Review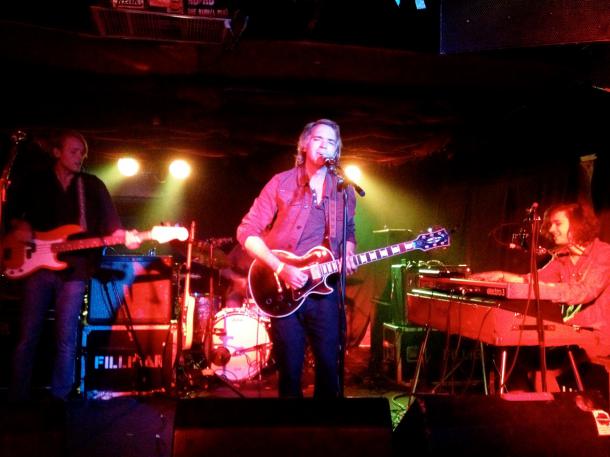 About 40 devoted fans stuck it out through two very mediocre bands to hear Filligar on a Tuesday night at Larimer Lounge.  The rock quartet is made up of three blond brothers: Johnny, Teddy and Pete Mathias with their childhood friend Casey Gibson.  They formed in Chicago in 2000, and have released 4 albums.
They've been named one of music's "Next Big Things" by SPIN Magazine and listed along with Wilco, Delta Spirit, and Heartless Bastards as "One of America's Top 8 Live Acts" (Boston's RSL music blog).
While Filligar is a tight solid group of musicians, I was left wondering "what's the big deal?"  With such high accolades, I was expecting to be impressed, blown away even.  Don't get me wrong, the guys show promise, they don't miss a beat, and their songs are catchy, poppy even.  But I was still waiting for that special something to set them apart from every other struggling group of indie rockers touring the nation.
The major highlight for me:  Keys/Harmonica player Casey Gibson.  Without him, Filligar would've fallen totally flat for me.