JD & The Straight Shot New Album Midnight Run Out Now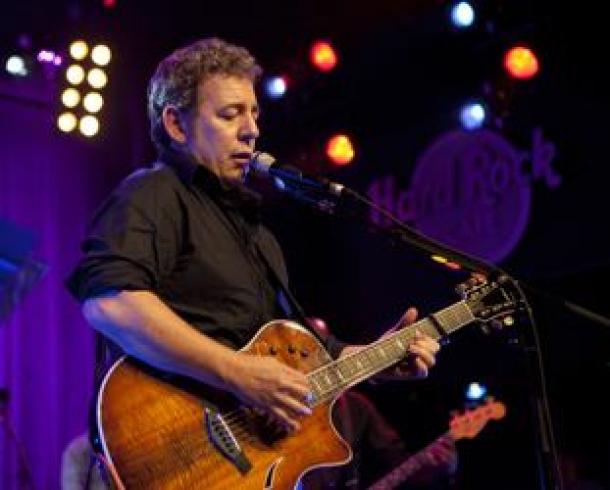 The NYC blues-rock band, JD & The Straight Shot, has released their latest album Midnight Run, a finely crafted collection of New Orleans-flavored roots music. Midnight Run is the group's second project with esteemed producer Kevin Killen(U2, Peter Gabriel) at New York's famed Avatar Studios. The group has toured with Joe Walsh, Don Henley and played with The Eagles, Allman Brothers, Robert Randolph and more. Find out more on JD & The Straight Shot's latest release, here.
Founder and frontman, Jim Dolan, formed JD & The Straight Shot in 2000 with friends from the office. Dolan's day job is President and CEO of Cablevision and Executive Chairman of Madison Square Garden, Inc. where he also oversees New York sports teams such as the Knicks and the Rangers. "I don't actually set up cable and I don't really shoot hoops, I suck at that," he says laughing. "Music is something I've played since I was a kid. It's me purely expressing myself."
The band's creative nucleus is Dolan, guitarist Marc Copely (B.B. King), and guitarist Adam Levy (Norah Jones, Amos Lee), this trio pens all the band's music and lyrics. Instrumentally indispensible is keyboardist Brian Mitchell (Bob Dylan, Levon Helm) who also adds harmonica and accordion to the sonic stew. Rounding out the band are some of pop music's finest session players, drummer Shawn Pelton (Rod Stewart, Pink, Daryl Hall, Buddy Guy), bassist Zev Katz (Aretha Franklin, Elton John), and violinist Lorenza Ponce (Sheryl Crow, Ben Folds, Bon Jovi).
After 3 previous releases inspired by hard rocking blues, the band has found its home in the quiet fire of acoustic music. "I like this style of music for storytelling, it offers a more expressive palette," Dolan says. The new EP's second-line style syncopated grooves, glorious vocal harmonies, violins, banjos, and backbone acoustic guitar imbues The Straight Shot's sin and salvation tales with haunting urgency.
JD & The Straight Shot has been covered by The New York Times, ESPN, and New York Magazine, among other publications. Their song "Cant Make Tears" is the theme song for AMC's TV show Hell on Wheels, and their music has been featured in many films, including the critically acclaimed Hurricane Season.
Not only has the band been honored to open for living legends such as The Allman Brothers and The Eagles, they have also graced the stages of some of the top music venues in the country including New Jersey's Giants Stadium, Chicago's Soldier Field and recently Revel Casino in Atlantic City. JD & The Straight Shot have also played the world's top music festivals including The New Orleans Jazz and Heritage Festivaland Austin City Limits. The band has just announced they will return to New Orleans to play Voodoo Fest on October 28th.
Check out more on JD & The Straight Shot here: www.thestraightshotmusic.com
Track Listing:
1.     Midnight Run
2.     Holy Water
3.     Let It Roll
4.     Float Away
5.     I'll See You Again
6.     Voodoo Stew
7.     Can't Make Tears