Jerry Joseph & The Jackmormons Release Special Edition 7" Vinyl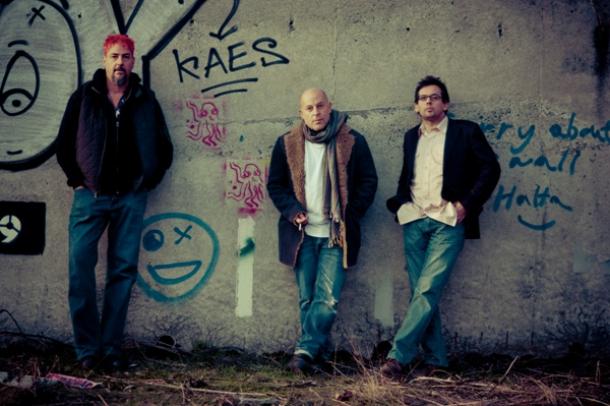 Following the release of their expansive double album, Happy Book, Jerry Joseph & The Jackmormons are on tour throughout the U.S. this spring/summer. Captured with muscle and blood by Joseph's longtime trio The Jackmormons, Happy Book presents Jerry Joseph & The Jackmormons at their most diverse and confident; it's a record with a wide swing that dexterously moves from whisper closeness to Technicolor expansiveness.
Look for three very special limited edition 7" vinyl releases of select songs from Happy Book, all scheduled to hit streets before the year wraps up. The first of the three albums - which offers "Mile High, Mile Deep" on Side A and a unique cover version of Widespread Panic's "Airplane" on Side B - is already available for purchase at CosmoSexSchool.com.
For more than 30 years, Jerry Joseph has been strapping on a guitar and chasing down truth, understanding and soul with tenacity and resonant skill. Until now, Joseph's nearly 20 releases have only been available in the U.S. through Joseph's own Cosmo Sex School Records.
But with growing worldwide demand for Joseph's unique brand of Rock & Roll (he recently blogged from his month long tour throughout Southeast Asia), Response Records has begun the task of getting Jerry Joseph & The Jackmormons discs into Europe, Asia and Australia - both in stores and online.
Jerry Joseph is the archetypal musician's musician - something that's resoundingly clear on his sweeping new double album Happy Book. Produced by Joseph's former Little Women band mate Gregg Williams (Dandy Warhols, Blitzen Trapper), Happy Book is an emotional and sonic wallop fueled by the tightest, tastiest playing the Jackmormons have ever captured in the studio. "After 17 years, this album brings together a lot of things I've always wanted on a record," explains Joseph. "This sounds like a band that's been together 17 years and has evolved along the way."
The list of confirmed tour dates for Jerry Joseph & The Jackmormons is as follows:
Thursday, July 19 - Sunday, July 22 All Good Music Festival Masontown WV
Wednesday, July 25 Horseshoe Tavern Toronto, Ontario CANADA
Saturday, July 28 Double Door Chicago IL
Sunday, July 29 7th Street Entry Minneapolis MN
Monday, July 30 Shank Hall Milwaukee WI
Friday, August 10 Summer Meltdown Festival - Whitehorse Mountain Amphitheatre Darrington WA
Additional dates to be announced.