Karl Denson's Tiny Universe at Boulder Theater | 10.28.11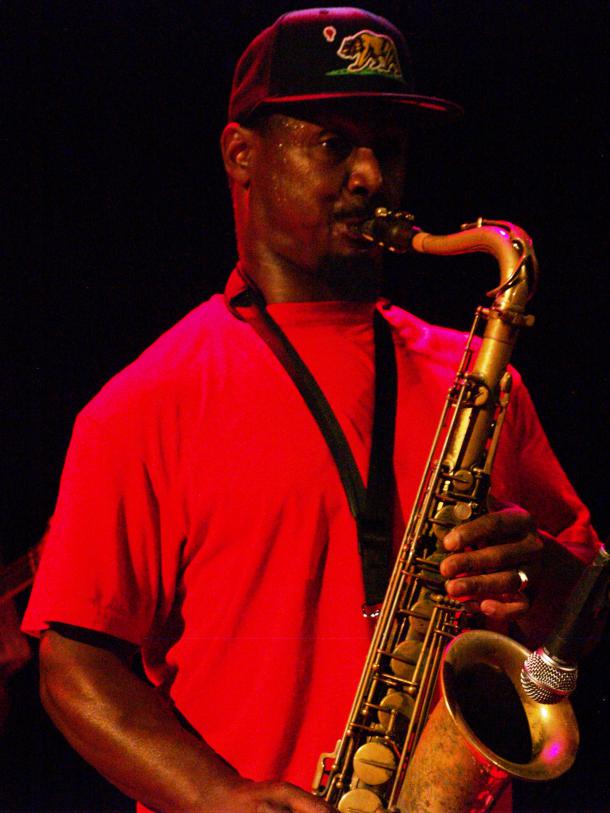 97.3 KBCO is proud to present Karl Denson's Tiny Universe with Anders Osborne performing Sticky Fingers by The Rolling Stones at the Boulder Theater Friday, October 28th, 2011 Tickets go on sale Friday, August 26th for $25.00 in advance and $30.00 day of show.
Karl Denson finishes up the summer with a run of festival plays with his own band, Karl Denson's Tiny Universe and as part of the legendary soul group, Greyboy Allstars, joins Slightly Stoopid as a guest star and looks forward to a special guest slot at Soulive's Royal Family Affair. With some of the season's greatest festivals and a handful of summer dates behind them, KDTU connected with Widespread Panic on July 15th for a gig at The Joint at The Hard Rock in Las Vegas, NV. Back on the festival circuit, KDTU hit the All Good Festival, Ottawa Blues Festival and The Hillside Festival in Ontario. Karl Denson reunited with The Greyboy Allstars for a show in their hometown of San Diego, California at America's Finest Beer Festival on July 22n, followed by a gig at the Outside Lands Music Festival in San Francisco's Golden Gate Park on August 13th. Also coming in August, KDTU played the 1st Annual "Booty Shake in South Lake" at the Montbleu Resort in Lake Tahoe on August 9th for a post-Phish show, then to the east coast for the Equifunk Festival in Equinunk, PA on August 19th, Camp Barefoot in Bartow, WV on August 20th, and the Eugene Celebration in Oregon on August 26th.  On into September, the band will perform at the SteelJam Festival in Bethlehem, PA on Sept. 3rd, and back up north to Fredericton, New Brunswick for the Harvest Jazz and Blues Festival on Sept. 14th and 15th followed by Powellapalooza on September 24th and Colorado's Rancho Del Gumbo Festival on September 25th. Denson also proudly joins Slightly Stoopid as a guest star for a 7- show run from July 24th to August 6th and for two shows on August 17th and 18th, then closes out August as a special guest at Soulive's inaugural Royal Family Affair on Stratton Mountain on August 14th.  Looking into late fall, Denson reconnects with his Tiny Universe for Halloween in Colorado with plays at The Boulder Theater on October 28th.