Kitchen Dwellers are pleased to share the latest edition to their catalog, Muir Maid, which was completely fan-funded through a successful Kickstarter campaign. Produced by Chris Pandolfi of The Infamous Stringdusters, Muir Maid is the first record where all four members contributed to the songwriting collaboratively, citing diverse musical influences from Metallica, classical and jazz music to Bela Fleck and beyond.
The album is available now: fanlink.to/KD-MuirMaid.
Muir Maid Track Listing:
1. Shadows
2. Broken Cage
3. Woods Lake
4. Muir Maid
5. The Living Dread
6. Hell To Sunday
7. Phaedrus
8. The Quail
9. Comet
10. Covered Bridged
11. Foundation
12. Driftwood
"Muir Maid is the product of spending the last few years on the road honing in our sound," shares the band of the new release. "There are tales of adventure, personal growth, and commentary on what it's like to live life on the road."
With Pandolfi's direction, Kitchen Dwellers—comprised of guitarist Max Davies, bassist Joe Funk, banjoist Torrin Daniels and mandolinist Shawn Swain—were able to channel their eclectic stylistic influences into a recorded encapsulation of their live performances. "Chris isn't the kind of guy who steers the ship," says Davies of the collaboration with Pandolfi for this release. "He's the kind of guy who helps guide you to a place you didn't even know you wanted to go. He has this way of getting you to bear down and dig deeper than you ever realized you could."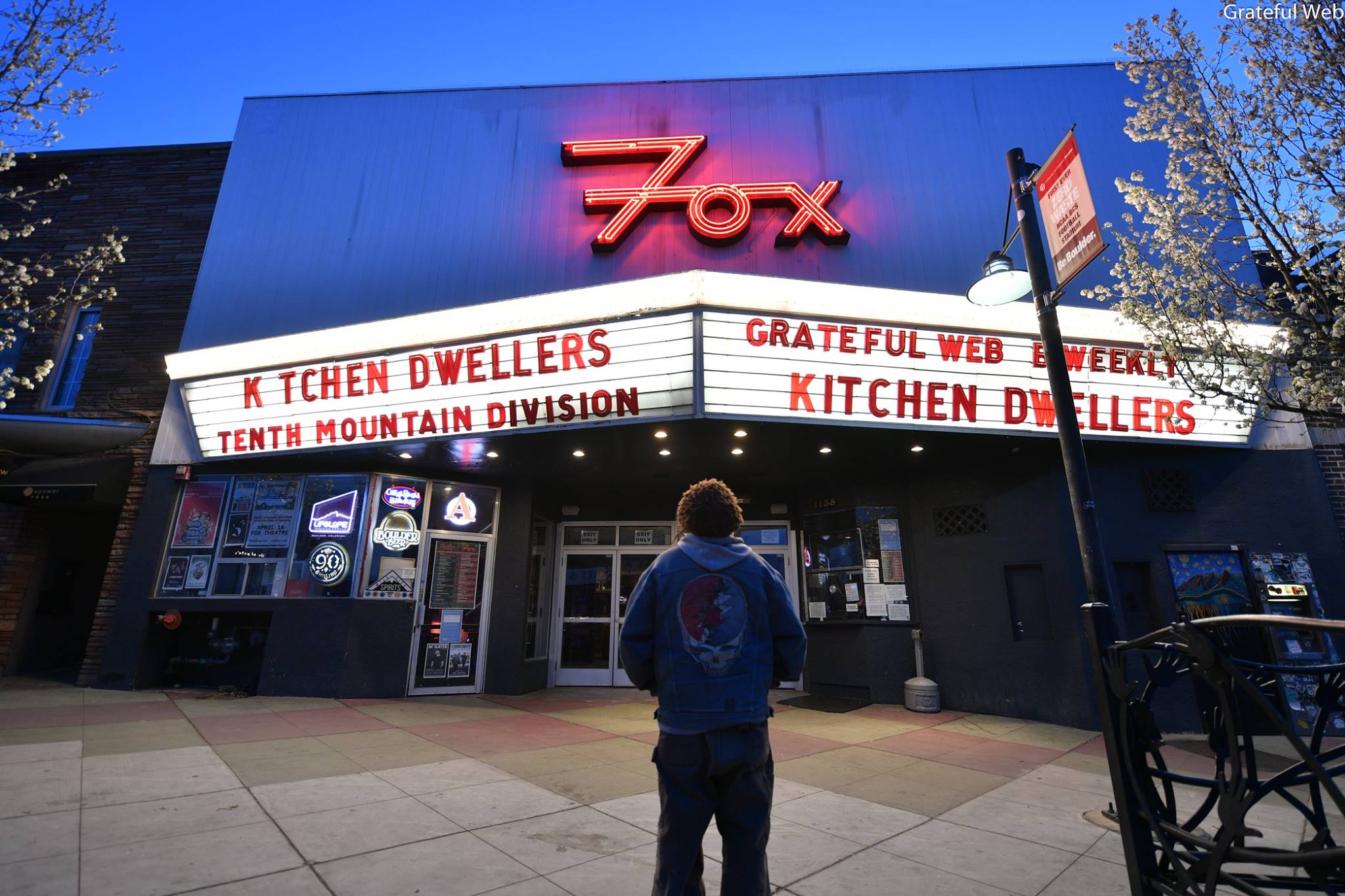 Kitchen Dwellers are currently touring on select dates with The Infamous Strigdusters and have headlining dates scheduled throughout the rest of the year. 2020 dates have already started trickling in with notable performances scheduled on Jam Cruise and Gem and Jam Festival this coming January, and two appearances during WinterWonderGrass during the California and Vermont stops. Tickets for all announced dates are on sale now and can be purchased via the band's website: kitchendwellers.com/kitchen-dwellers-tour. A full list of upcoming appearances can be found below.
KITCHEN DWELLERS Tour Dates
11/7 - Asheville, NC - The Orange Peel *
11/8 - Charlotte, NC - Neighborhood Theatre *
11/9 - Carrboro, NC - Cat's Cradle *
12/4 - Appleton, WI - Gibson Music Hall
12/5 - Minneapolis, MN - The Hook & Ladder Theater
12/6 - Madison, WI - Majestic Theatre
12/7 - Chicago IL - Martyrs'
12/8 - Ferndale MI - The Parliament Room at Otus Supply
12/11 - Covington, KY - Madison Live
12/12 - St. Louis, MO - The Bootleg @ Atomic Cowboy
12/13 - Columbia, MO - Rose Music Hall
12/14 - Kansas City, MO - The Riot Room
12/15 - Des Moines, IA - Vaudeville Mews
12/31 - Salt Lake City, UT - The Commonwealth Room
1/7 - 1/12 - Miami, FL - Jam Cruise
1/24 - 1/25 - Frisco, CO - Snowstalk
1/25 - Steamboat Springs, CO - Old Town Pub
1/31 - 2/2 - Tuscon, AZ - Gem and Jam Festival
3/27 - 3/29 - Squaw Valley, CA - WinterWonderGrass
4/10 - 4/11 - Stratton, VT - WonderGrass Presents Sugar & Strings
* w/ The Infamous Stringdusters