A big heart felt thank you to Peter Shapiro and Dave Frey, and all the staff and volunteers who helped to make Lockn' Festival 2016 the best one yet! The music brings the love out of us all and flowing into the open air like the chem-trails! It's not as easy to see, but it sure is easy to feel and fun to capture. Thank you, Nelson County for opening your community to our community for this fantastic experience.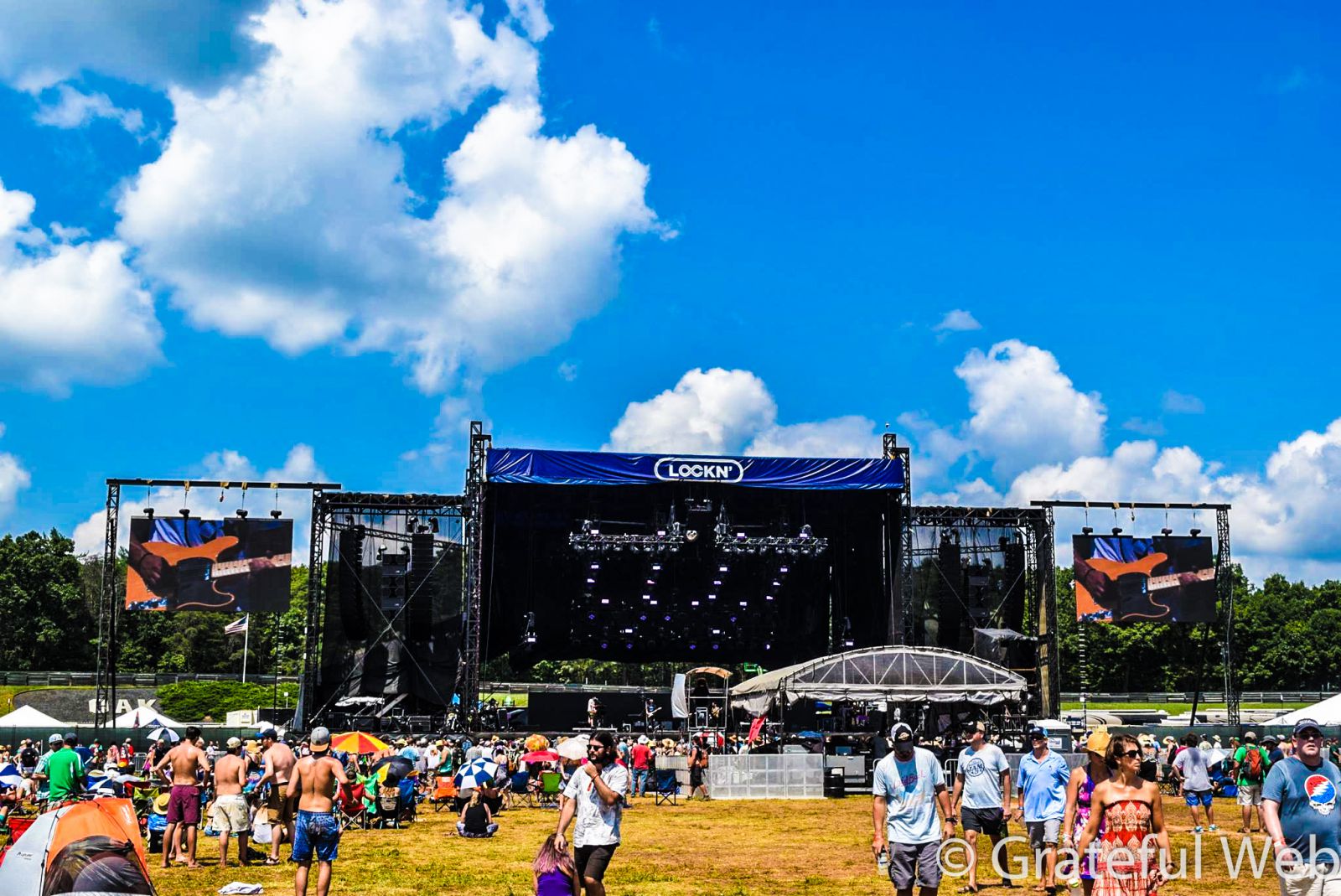 Shapiro and Frey have established Lockn' as one of the premier music festivals in the world. Bringing awesome vibes and awesome people to the amazing Oak Ridge Farm in Arrington, VA for four years now, Lock'n has provided us with fantastic experiences and exceptional artist collaborations.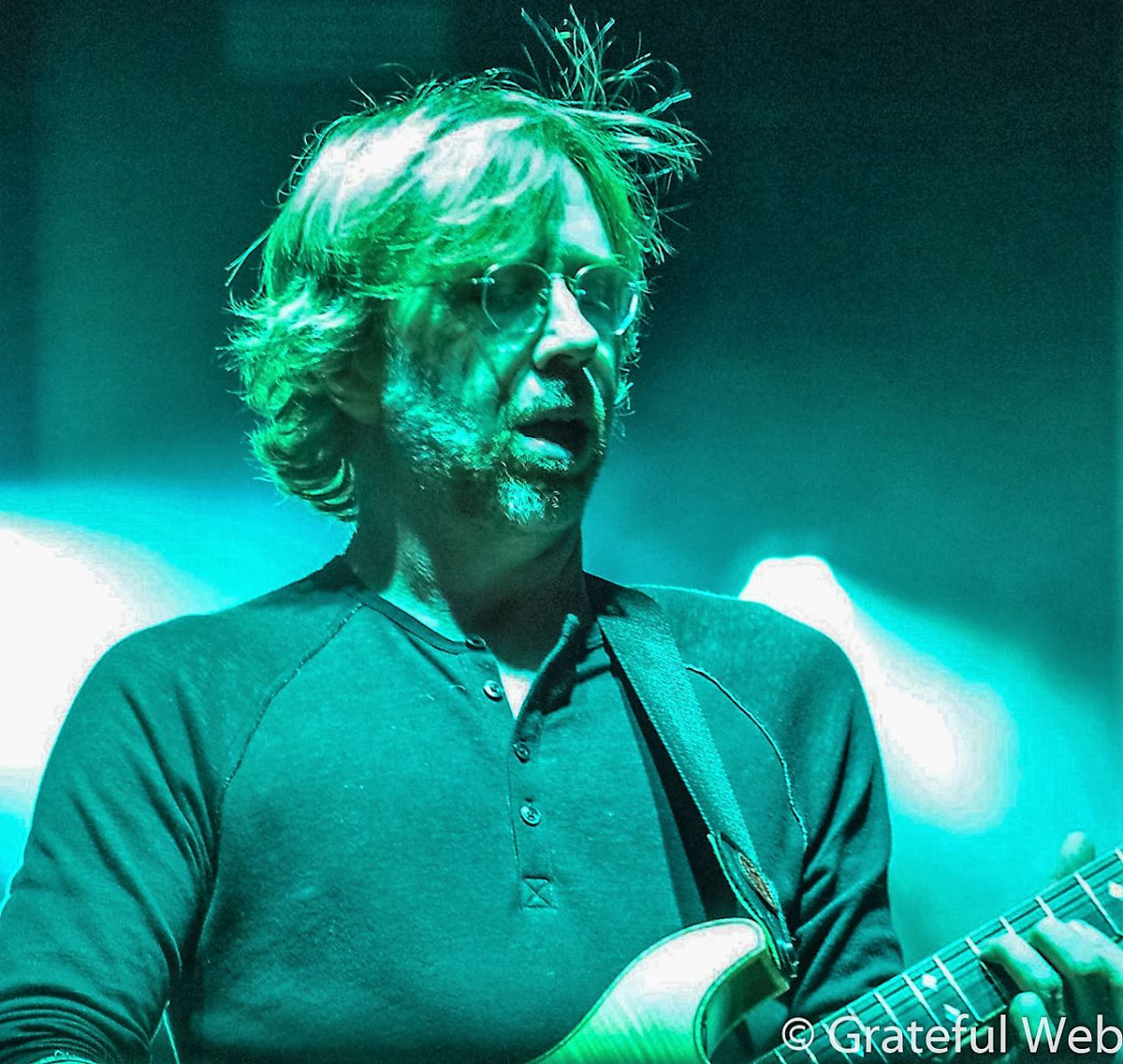 Trey Anastasio played with Further in the inaugural Lockn', which to this date may be the penultimate performance to rock Lockn'. The largest collaboration, and pinnacle production, perhaps, was the tribute to Joe Cocker, who was planning to play on the stage at Oak Ridge before he left us behind to go 'Up where He Belongs.' The ensemble included Susan Tedeschi, Derrick Trucks, Leon Russell (guitar and keyboards), Rita Coolidge (vocals), Bobby Jones (vocals), Claudia Lennear (vocals – 20 Feet From Stardom), Warren Haynes (vocals and guitar) Chris Stainton (keyboards – Eric Clapton, The Who), Chuck Blackwell (percussion – Everly Brothers), Bobby Torres (percussion), Pamela Polland (vocals – Ry Cooder, Bonnie Raitt), Matthew Moore (vocals), Daniel Moore (vocals). Other special guests on stage that night included: Chris Robinson, Dave Mason, Doyle Bramhall II, Anders Osborne, Alecia Chakour, and Shannon McNally. Check out the setlist here. Then, in 2014 Widespread Panic and Steve Winwood shared a special stage. Phil, Bobby, and Santana in 2015. Jimmy Cliff and WSP. Chris Robinson and Susan Tedeschi. The Doobie Incident.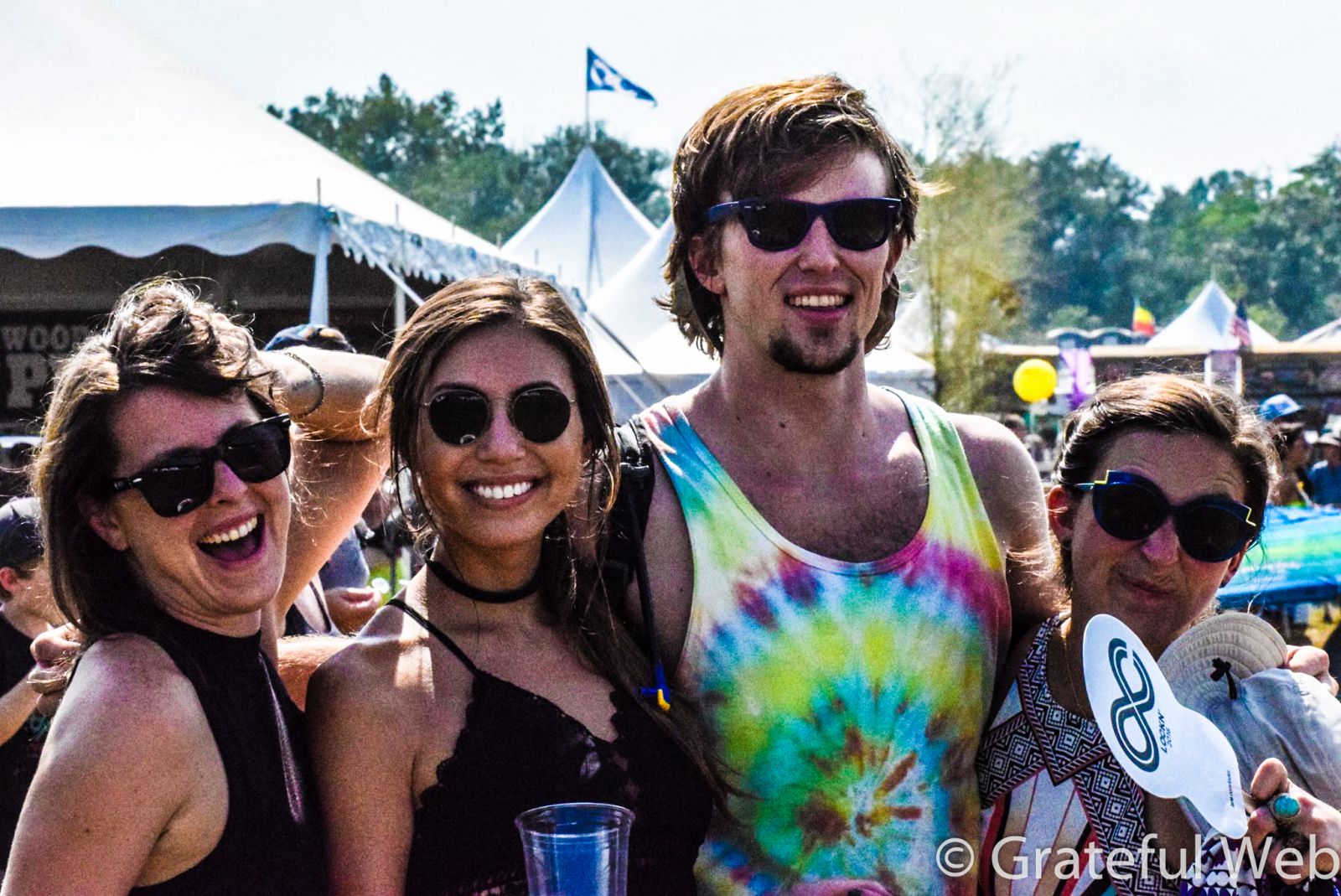 The unforgettable musical moments happening at Oak Ridge are stunningly extraordinary. Lockn' is quickly establishing itself as a musical Mecca filled with a high-vibration community of tens of thousands of faithful followers filling the fields of Arrington, VA. It truly is so special, so heavenly. Pure magic. If we could put it in a bottle and share it with the world, we would! For free! Medicine for the People.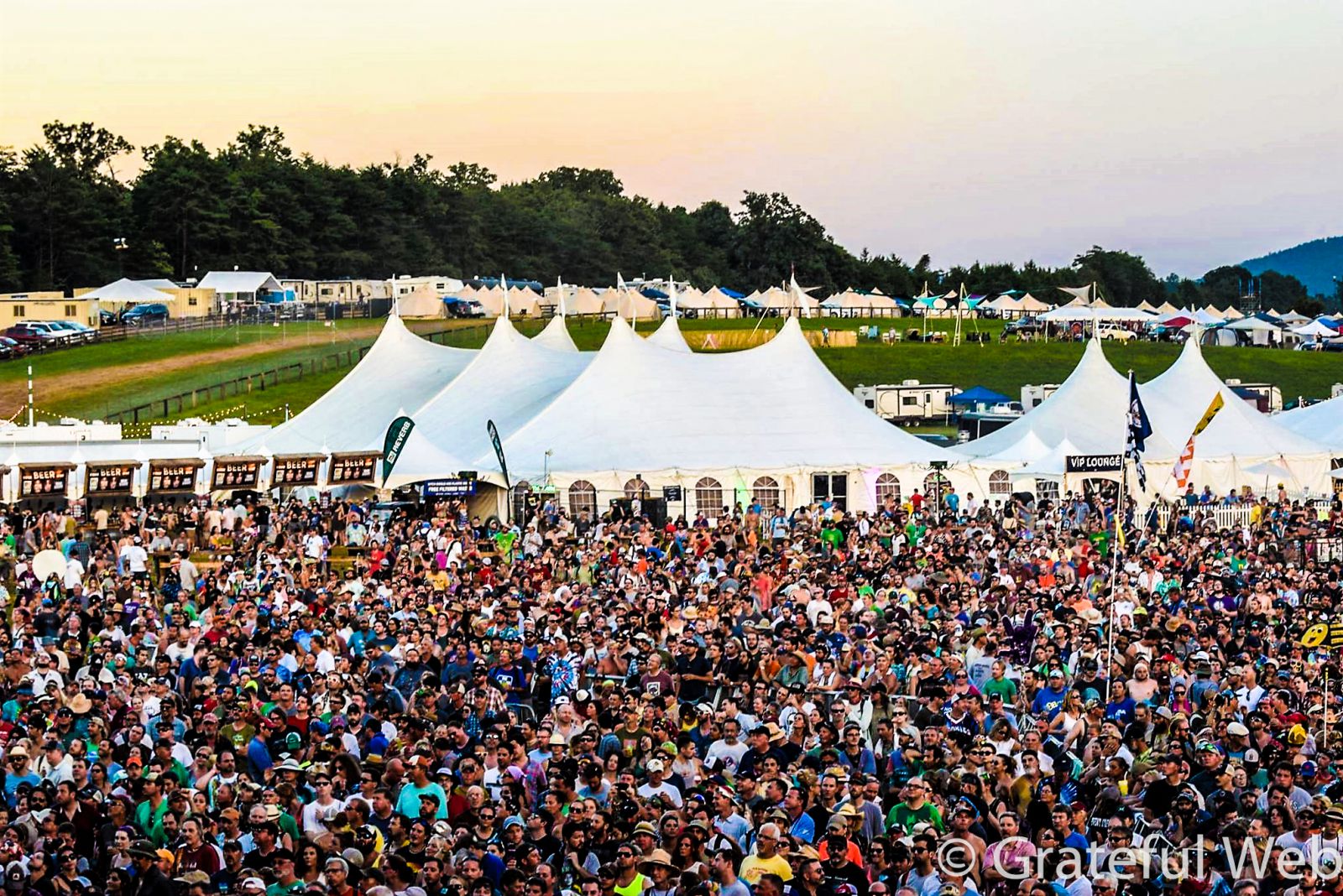 Hot and humid were the days, where we call searched for a respite from the searing sun. The RVs seemed like chariots of air-conditioned paradise, but alas, we were not so lucky. The nights were long. The field of dreams filled with fam gallivanting caught bemused with music and in song.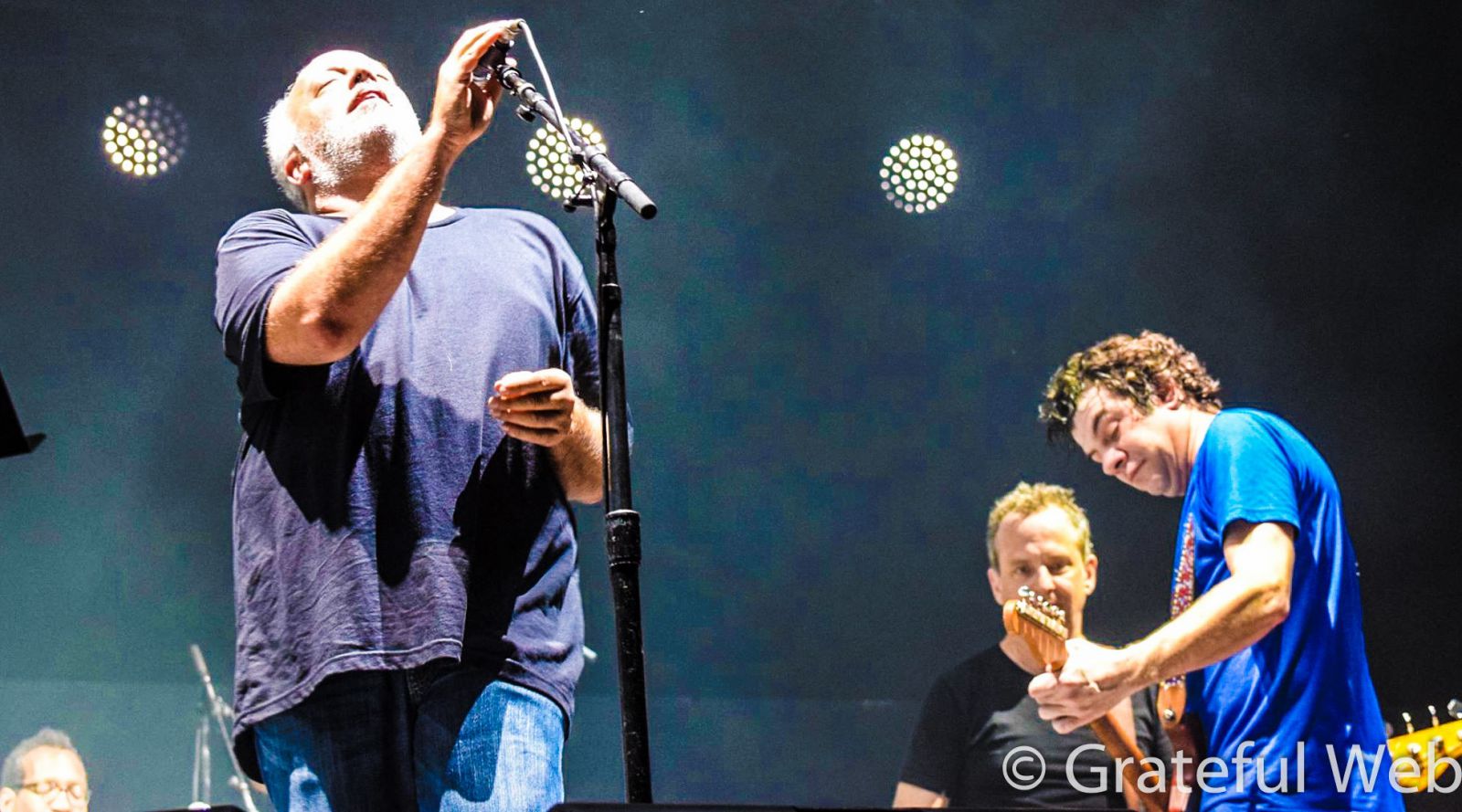 Ween? Never considered a fan, but by the time they played "Baby Bitch," they had our attention. After "Poopship Destroyer" at the end of their Thursday set they were firmly established in our hearts and minds as a jammy punk band who felt at home on stage at Oak Ridge. Never had we saw Gene and Dean Ween on stage together, so that was truly a treat, who by the way, met in their middle school typing class. Remember keyboard class? Haha.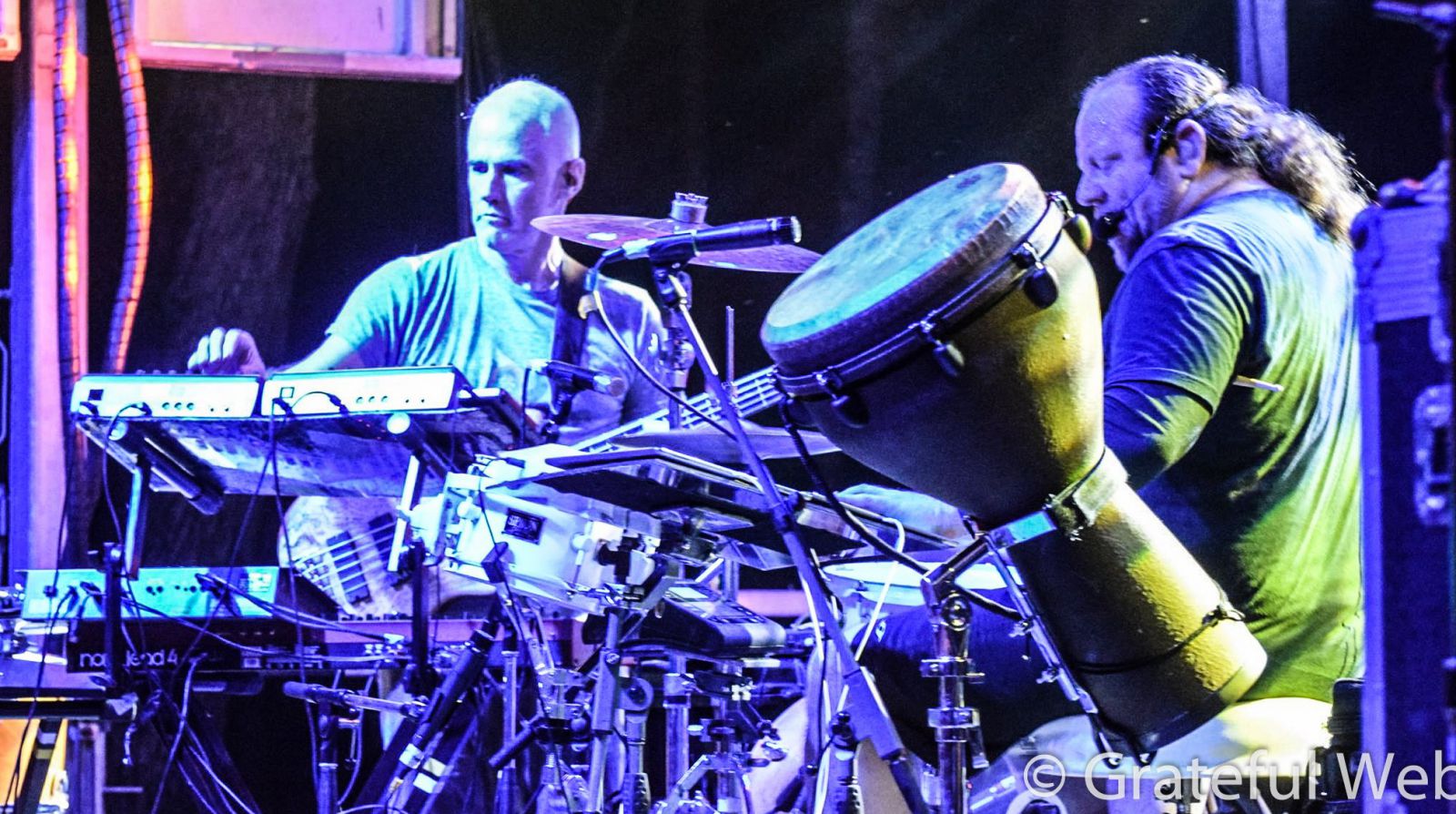 EOTO was the lone EDM performance at Lock'n this year. They played on the Woods stage late Friday under a whole bunch of blue lights. Some dude jumped on stage to get up close and personal with the String Cheese duo. He was promptly escorted off the stage, and probably kicked off the premises completely, but that is purely speculative.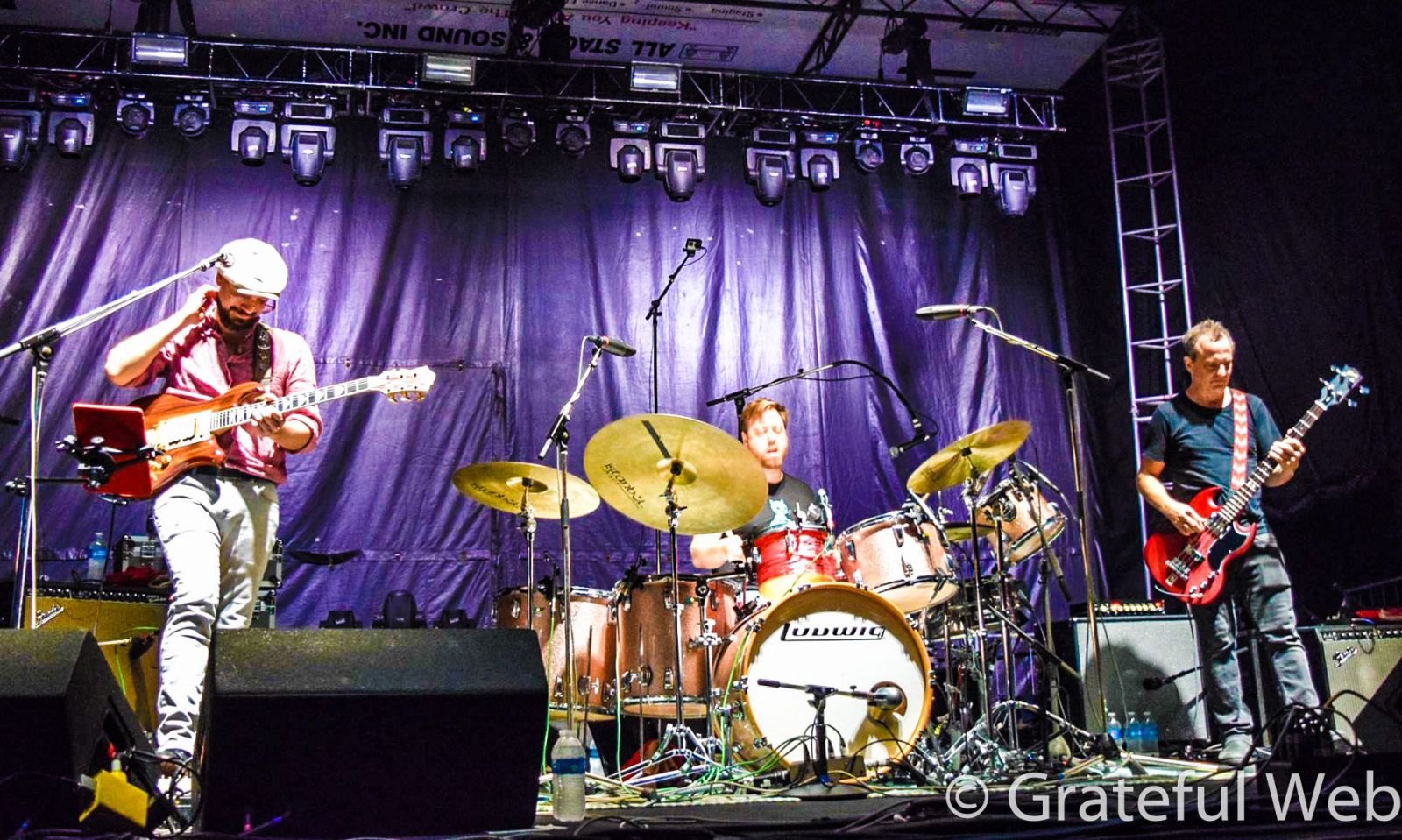 Joe Russo's Almost Dead (JRAD) lit up the Blue Ridge Bowl that night. Joe Russo's Almost Dead is Scott Metzger, Tommy Hamilton, Dave Dreiwitz (Ween bassist too), Marco Benevento & Joe Russo. They played till almost 4 o'clock in the morning, and we were there for the whole set. Favorites included, "Truckin," "St. Stephen's" and "Dark Star."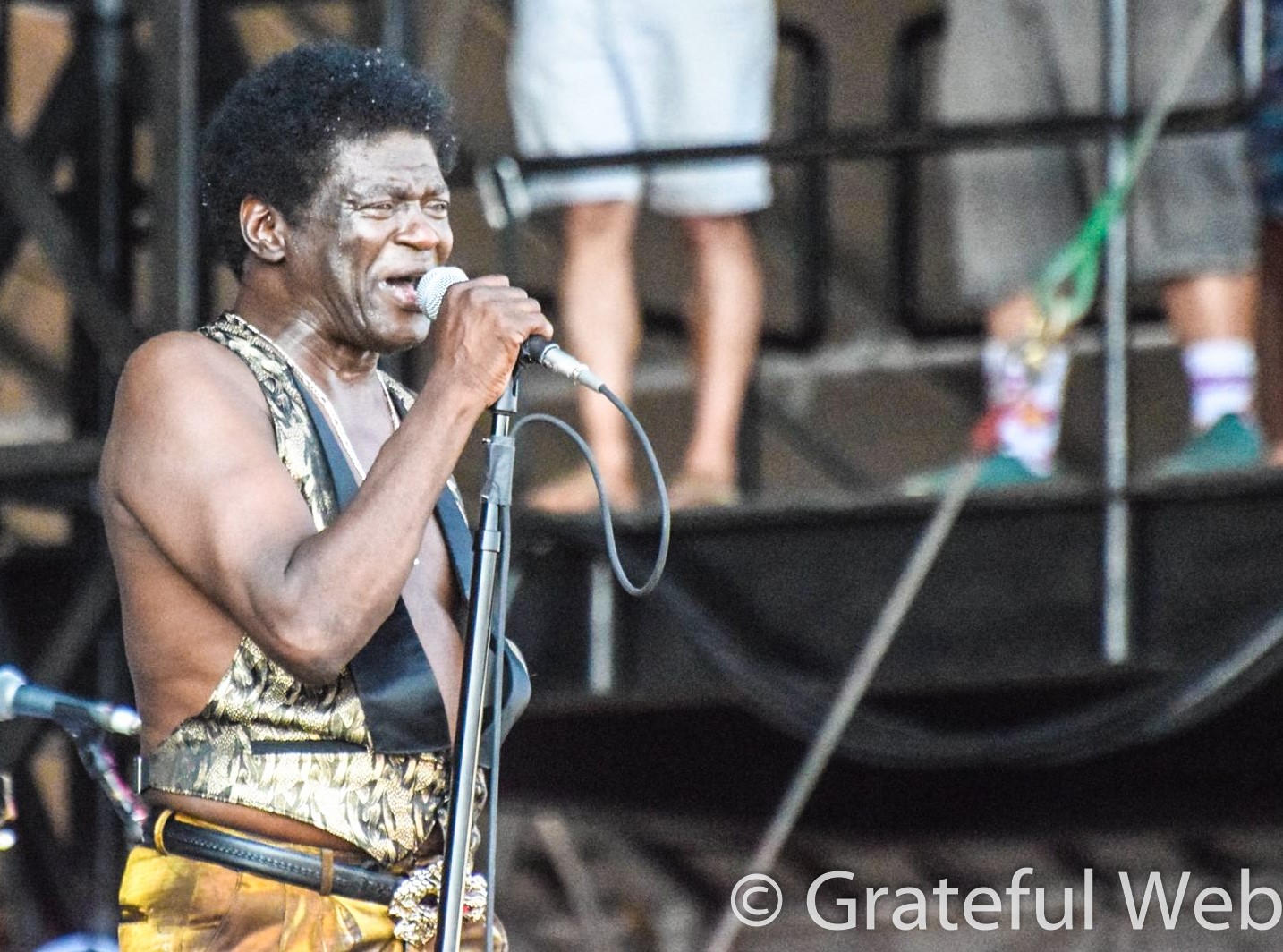 Friday, with the gravity of his character and powerful voice, Charles Bradley & His Extraordinaires brought us out of the shade and into the hot Virginia sun. What a wonderful presence and righteous performance.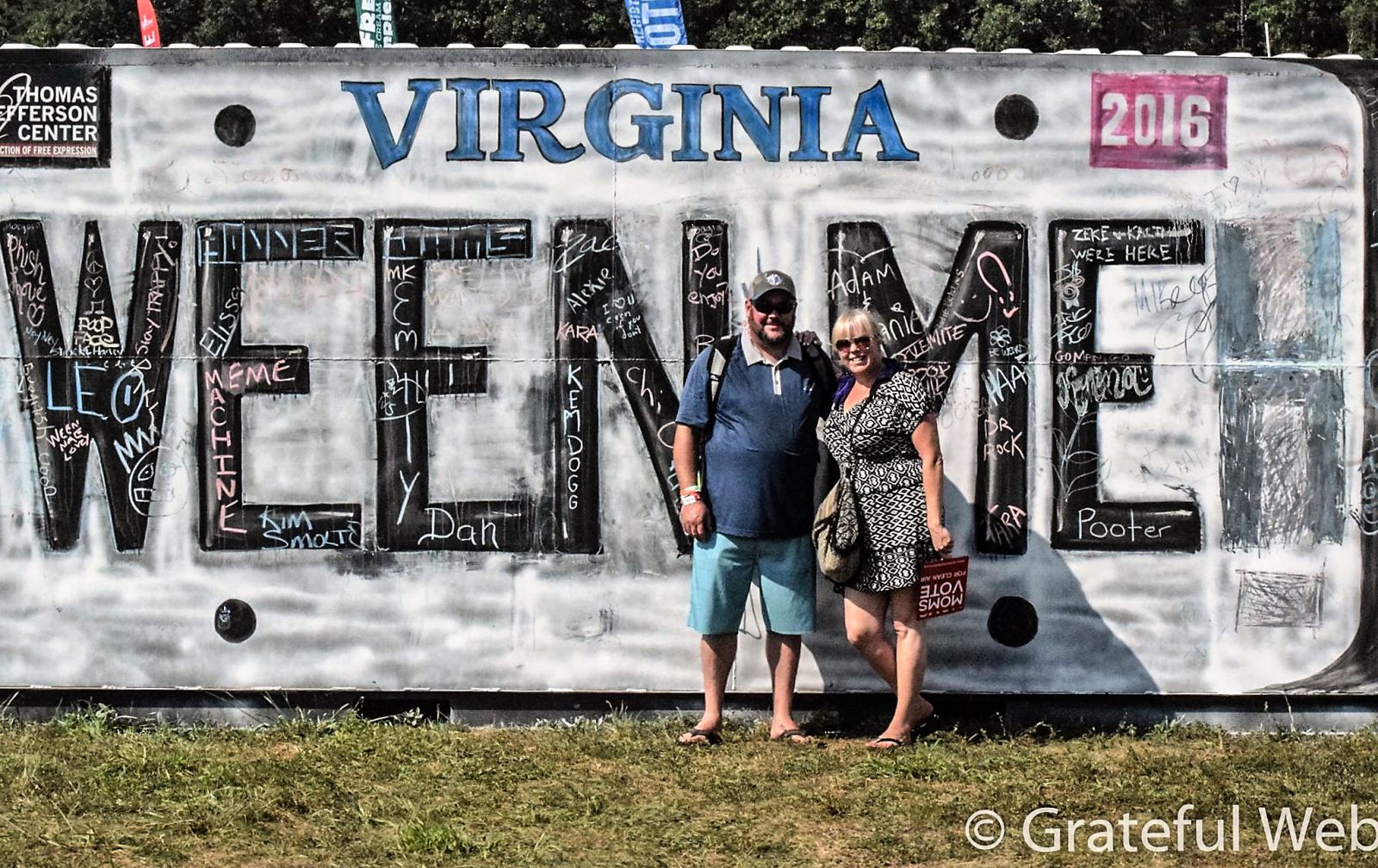 Ween took the stage again Friday night. Dean Ween mentioned this bill that night at Lockn' as being the first time they shared the stage with Phish in their long, illustrious career. It was a proud moment for him and all the Lockn' family. They played some of their more well-known tracks on Saturday, including "Roses Are Free," Bananas and Blow," and "Voodoo Lady."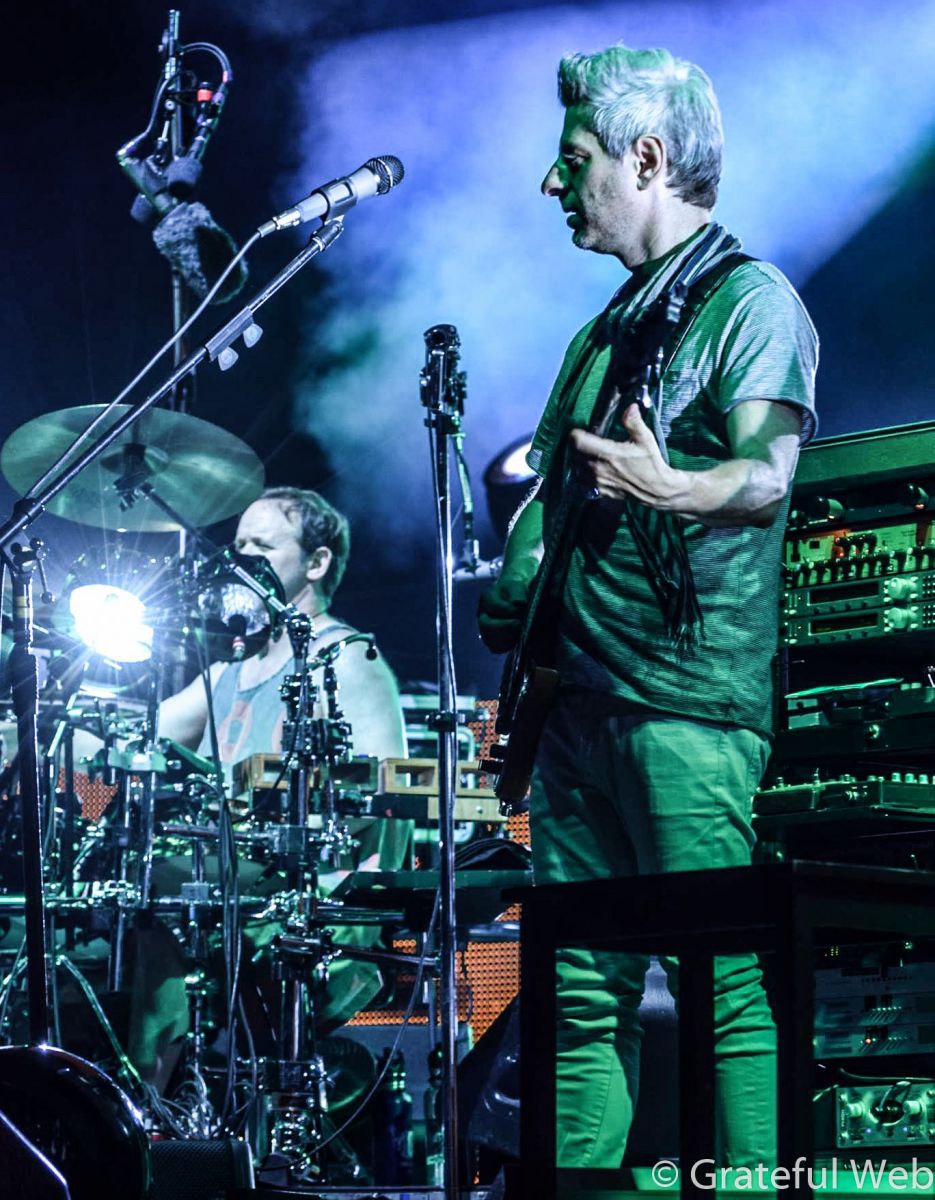 There was an hour intermission between Ween and Phish. We are not sure why exactly, but it was the first prolonged silence since JRAD quit playing just before sun up that morning and the beginning of Moogatu's set. During this time we were studying the back of our eyelids with the hope that sleep soon would come. Those hopes crashed and burned. C'est le vie.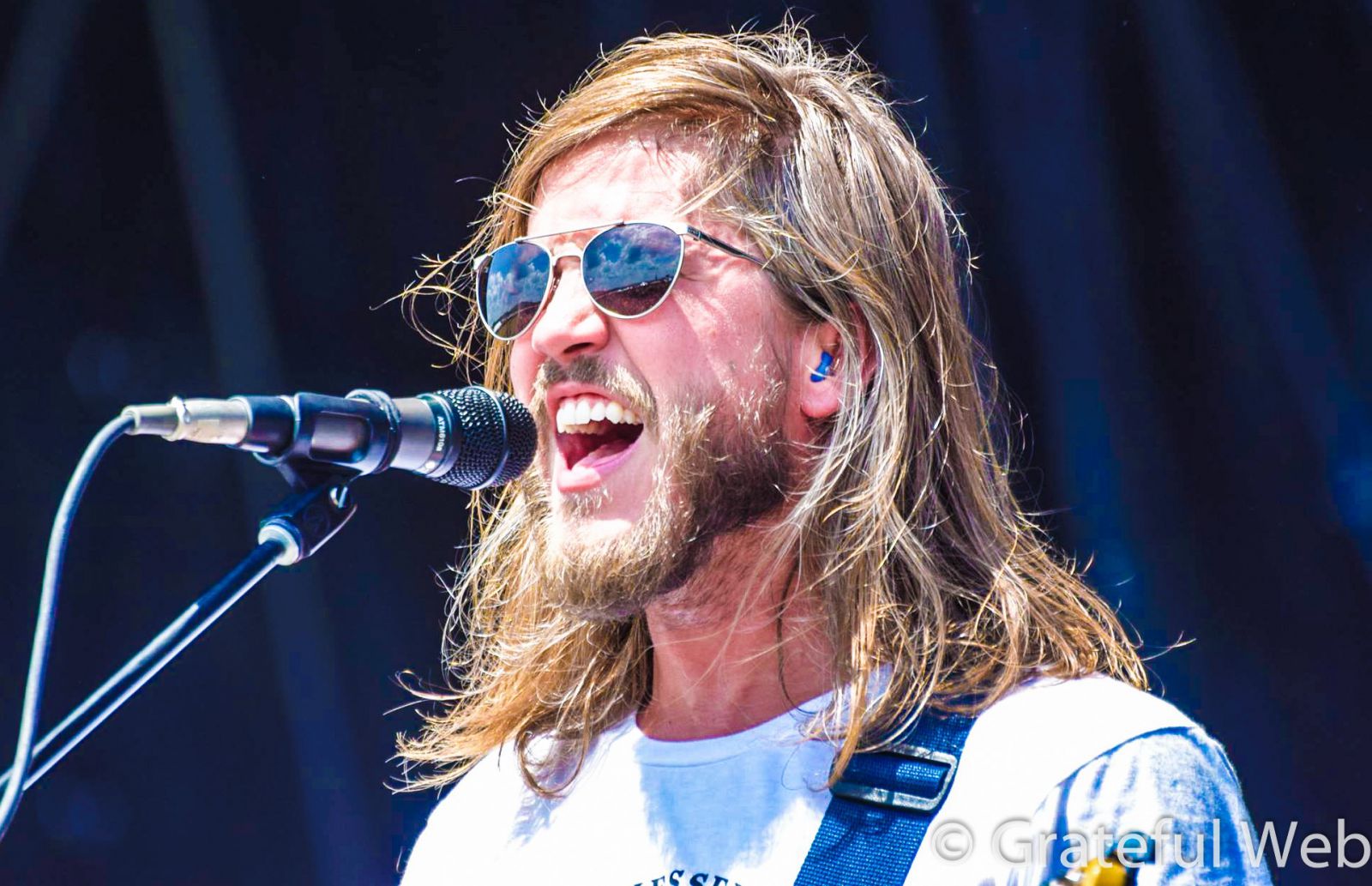 The Nashville band Moon Taxi kicked ass Saturday early. They crushed that set and got the good vibrations flowing. The sun was beating down on us relentlessly, but Moon Taxi helped us revel in the beat down.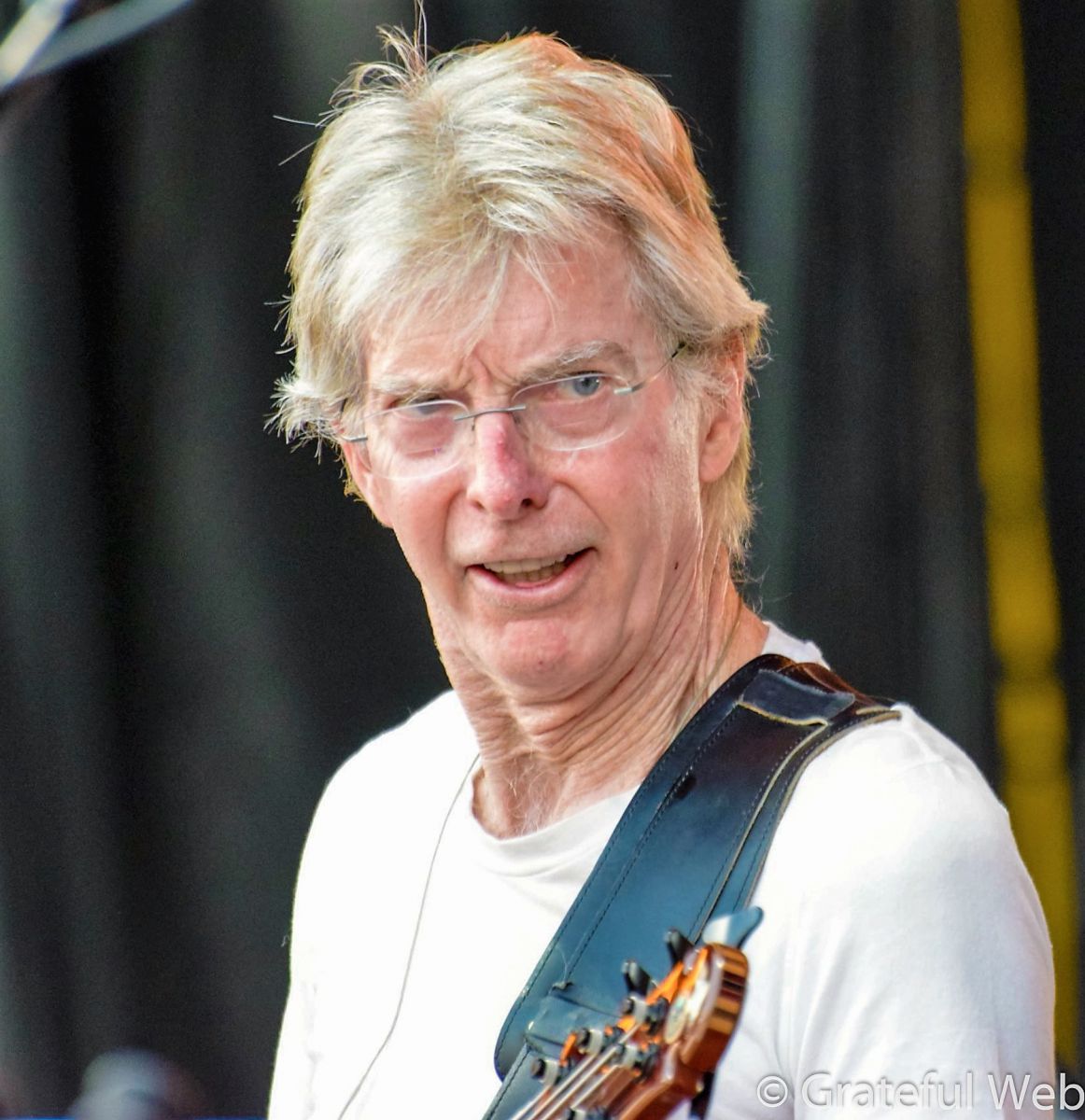 Phil Lesh & Friends, though tardy due to travel delays, took the stage before a raucous, enthusiastic and happy Lock'n family. It was quite a group of musicians. Phish's Jon Fishman and Page McConnell joined a smiling Phil, along with Anders Osborne, Joe Russo, and the Infamous Stringdusters, who are right at home here in Appalachia.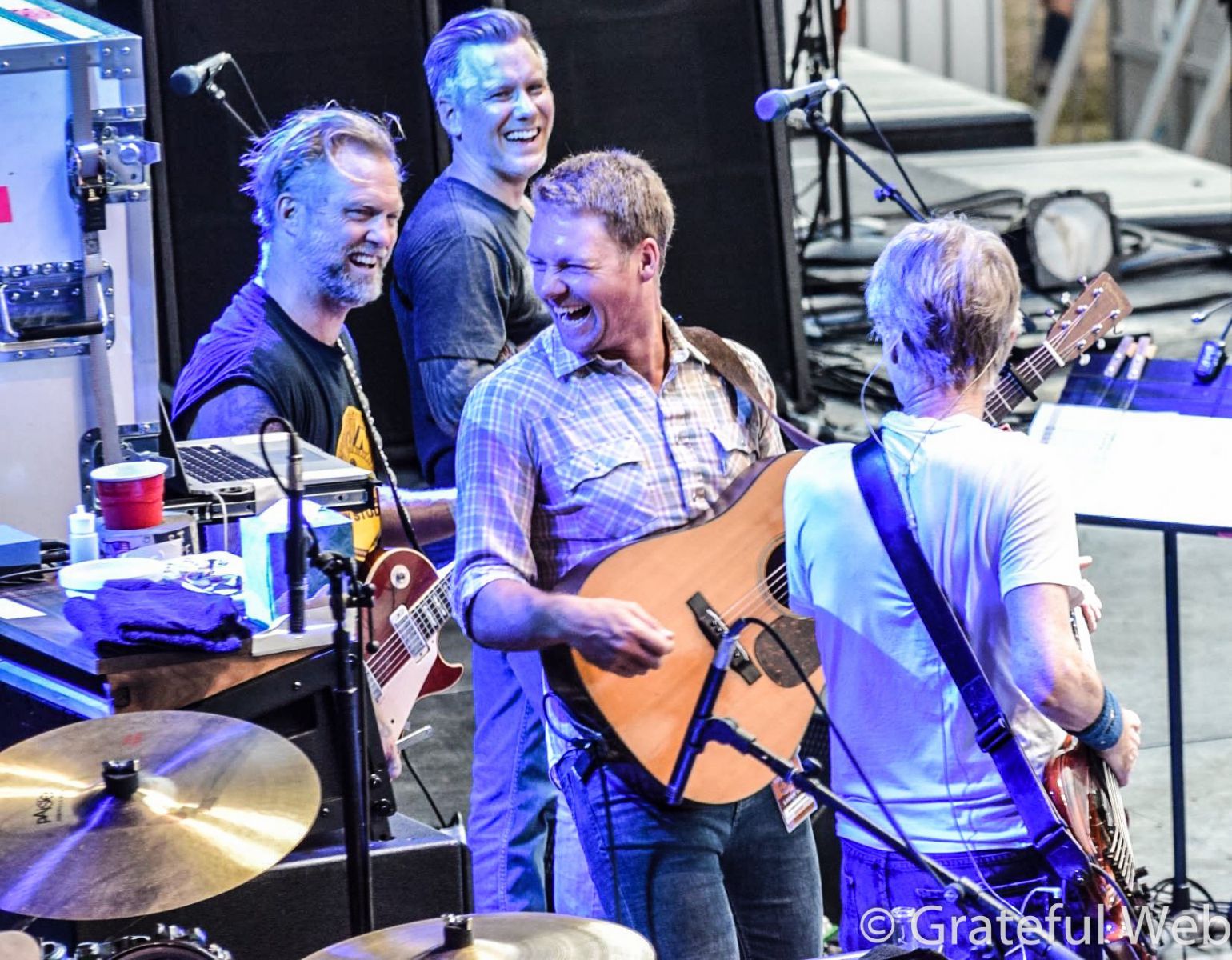 They opened with Scarlet Begonias. Dire Wolf followed. "DON'T MURDER ME. I BEG YOU DON'T MURDER ME. PLEEEASE DON'T MURDER ME." Uncle John's Band was next. Susan Tedeschi joined Phil for "Mr. Charlie." "Sugaree" with Derek Trucks followed. Then, they played two songs, so many Lock'n family members had been waiting for; Shakedown Street with Anders on lead vocals and Terrapin Station.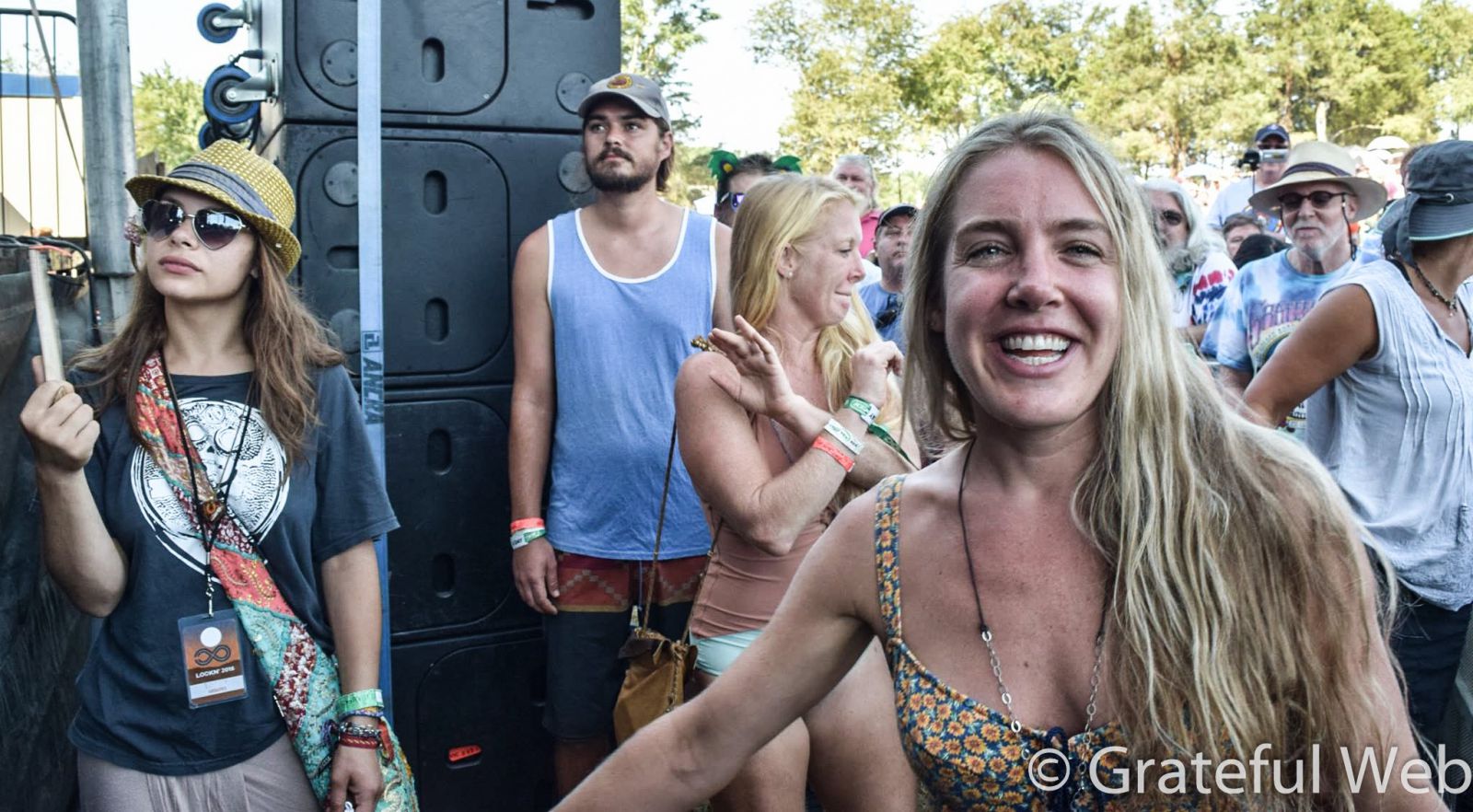 After Tedeschi Trucks Band came My Morning Jacket. Wow! Besides the obvious Phish and Phil and Friends, MMJ just might have been the single most impressive set of the entire festival. Forget stealing the show; they could have stolen Lockn'! Umphrey's? Awesome as usual! Rocked it! And their light show is by far the most outstanding spectral spectacle we have ever witnessed! And we've been to some shows under these many moons with many different cats under the stars. Good to see Umph on the main stage for the first time this year! Huge! Pretty sure they are a write-in for 2017. Phil played with lots of energy and enthusiasm, but he was looking every bit of three-quarters of a century. Maybe time for him to hang it up here soon and enjoy the rest of his days here with family and friends outside of the limelight.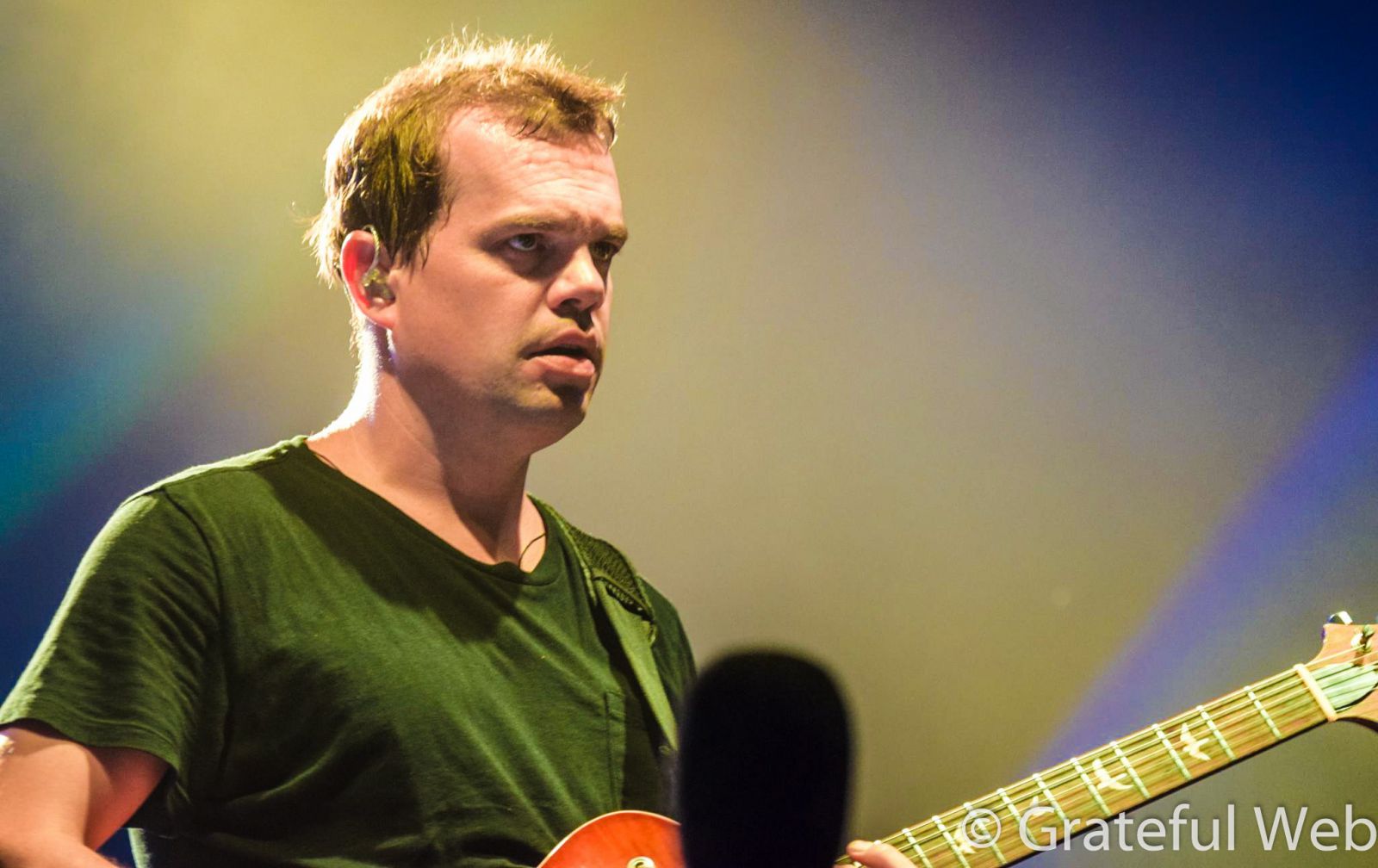 MMJ, in their triumphant inaugural Lockn', unequivocally and surprisingly stole the show Saturday night! Some buddies of mine and I were frying our faces off already, rolling around the rolling foothills of Appalachia, when we heard the mellifluous melodies of My Morning Jacket. They stole our face! Melted our face into the fields. Rocked the house. Rocked the whole place. It was wonderful psychedelic riffs tangled up in some heroin rock with a serious rock star in Jim James, whose voice is capable of sending you off soaring through the stars and the cosmos to the place where it all began. All there is left to do is feel the Lovelight from whence we came. Magical! LSD has a way of doing that on its own, but with MMJ, it went cosmic on us! The stars aligned, the universe opened up its hallowed gates, transcending Father Time. We were ensconced in the rhythms, the glorious vibrations. It was the perfect moment of the weekend for us. This all happened during the cover of "What the World Needs Now is Love."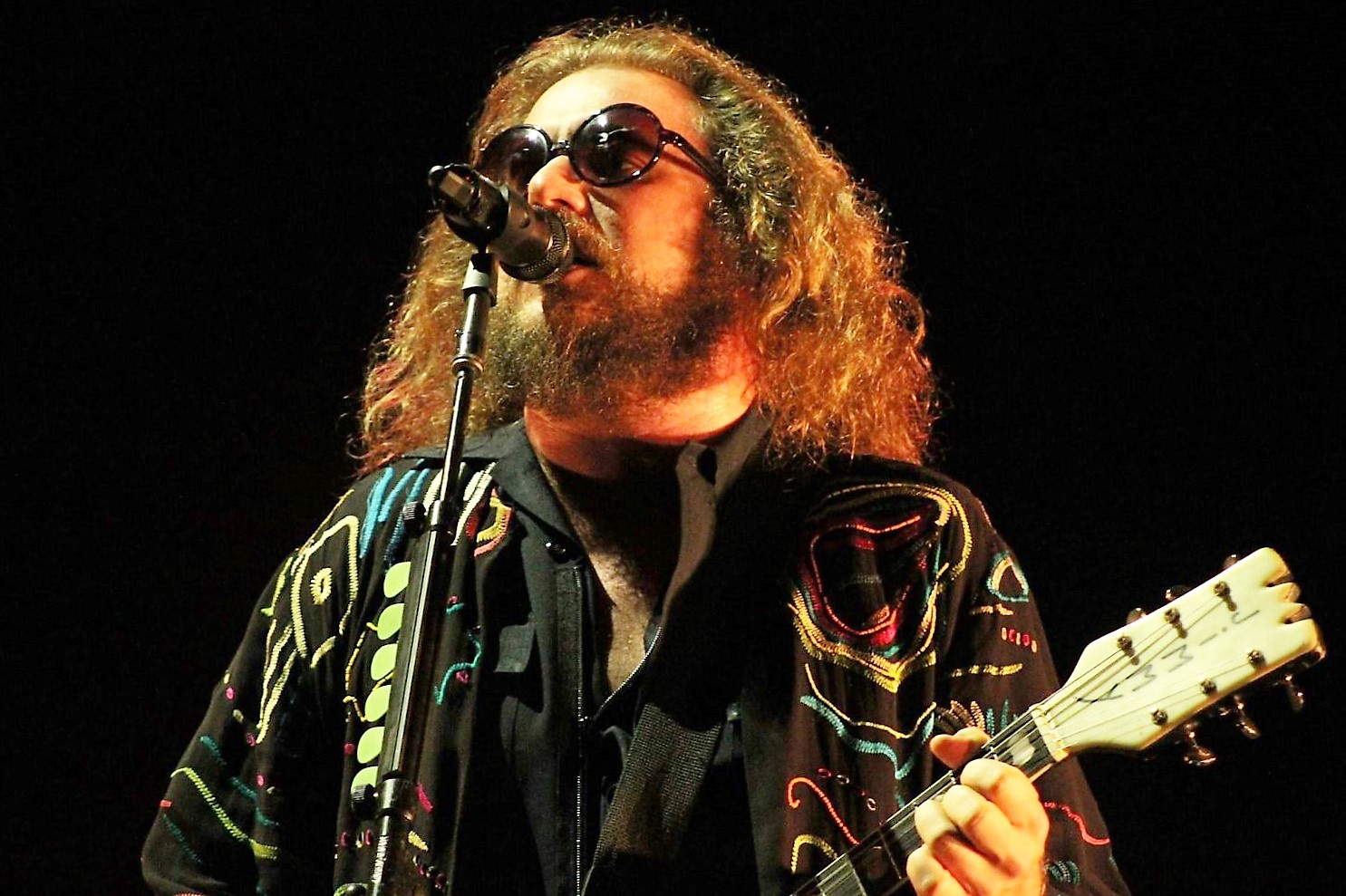 Wow! We could not stop listening and watching with wonderfully wide-open ears, enraptured in the wanderlust, soaring through the immense space filled with lights and wonderful rock & roll. It was a moment of cosmic surrender. They are Shapiro's act, but they had never before rocked LOCKN'. My Morning Jacket was taking it up a notch or two! Like a whole bunch of notches and a whole other level! During the most remarkable performance of the entire weekend, we and many we saw, started climbing a whole new stairway to a whole new heaven, but we didn't have to leave the space. Seriously. Freaking rock stars! Check out a video of one of Lockn' 2016's best sets here.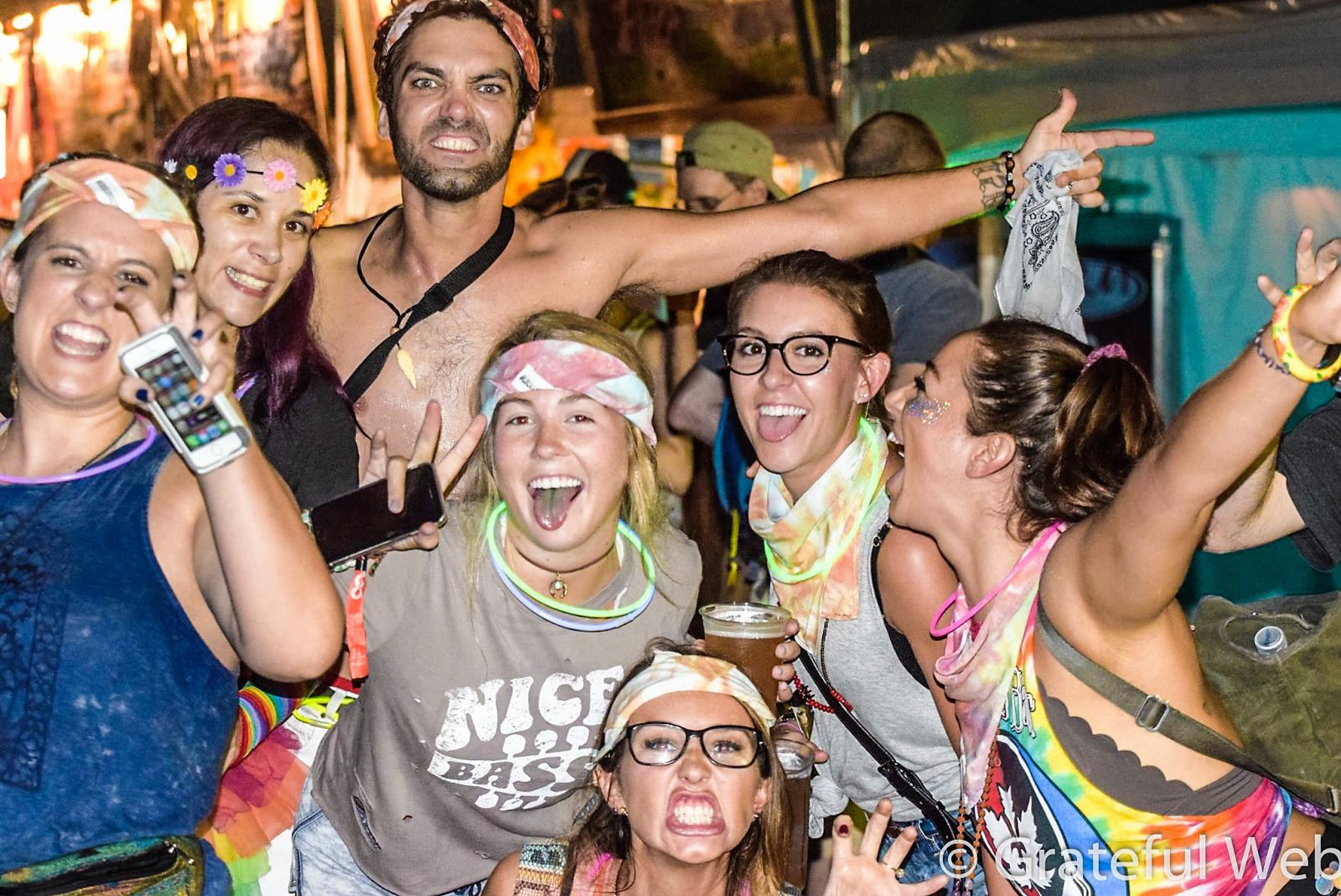 Saturday was the hottest, longest day of Lockn' 2016. It was a hundred degrees in the shade with 100% humidity. Some of the merry pranksters in our crew had to leave Sunday morning, unable to collect the energy and the wherewithal to manage another blazing summer day on the Oak Ridge Estate without the luxury of sleep. We kept her truckin', of course. No matter how fried we get, we still manage to find the capacity to sleep. It might be one of our special super powers, one of the lesser super powers, but comes in handy at music festivals for sure.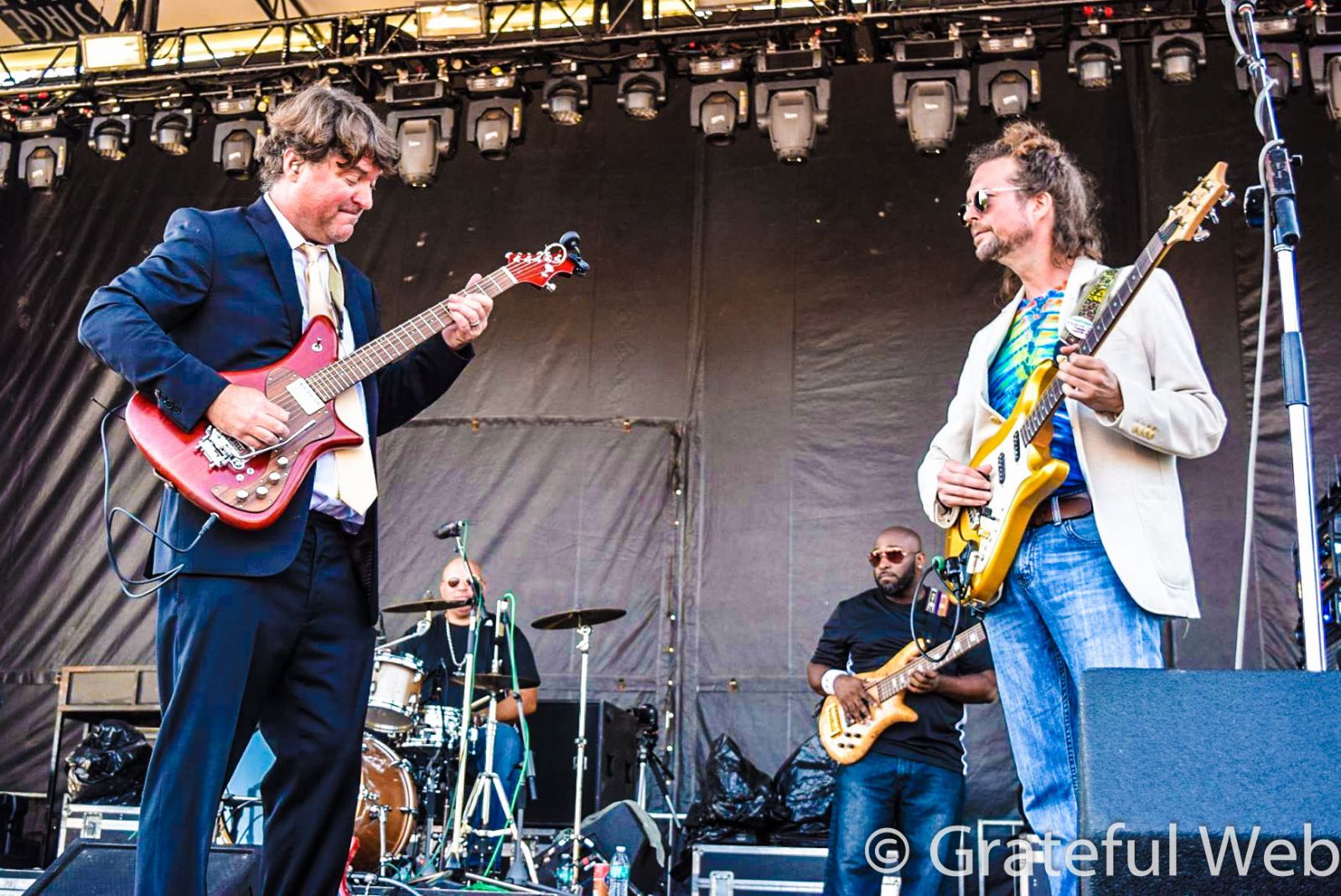 Now there is a tradition at Lockn' that we have attended every single year, except for the inaugural year, and we only missed that one because we did not know Reverend Keller was holding church at the Blue Ridge Bowl. It gets Sunday going in a righteous, grateful way and is the only way to start Sunday at Lockn'. It was another magical performance with the Grateful Gospel stage right and John Kadlecik to Keller's right. EJ Shaw, the bassist at church, is so cool. And Sugah Davis lit up the stage with her angelic face and wonderful tie-dye attire... Keller played in his quotidian Sunday attire; a suit, a tie, and bare feet! Sunday's best all around. Besides the unique "Ripple" cover, double-timed and funky, the Aaron Neville cover via the Dead was sublime. "Lay down my dear brother, lay down and take your rest, Won't you lay your head upon your savior's chest, I love you all, but Jesus loves you the best." Righteous vibrations.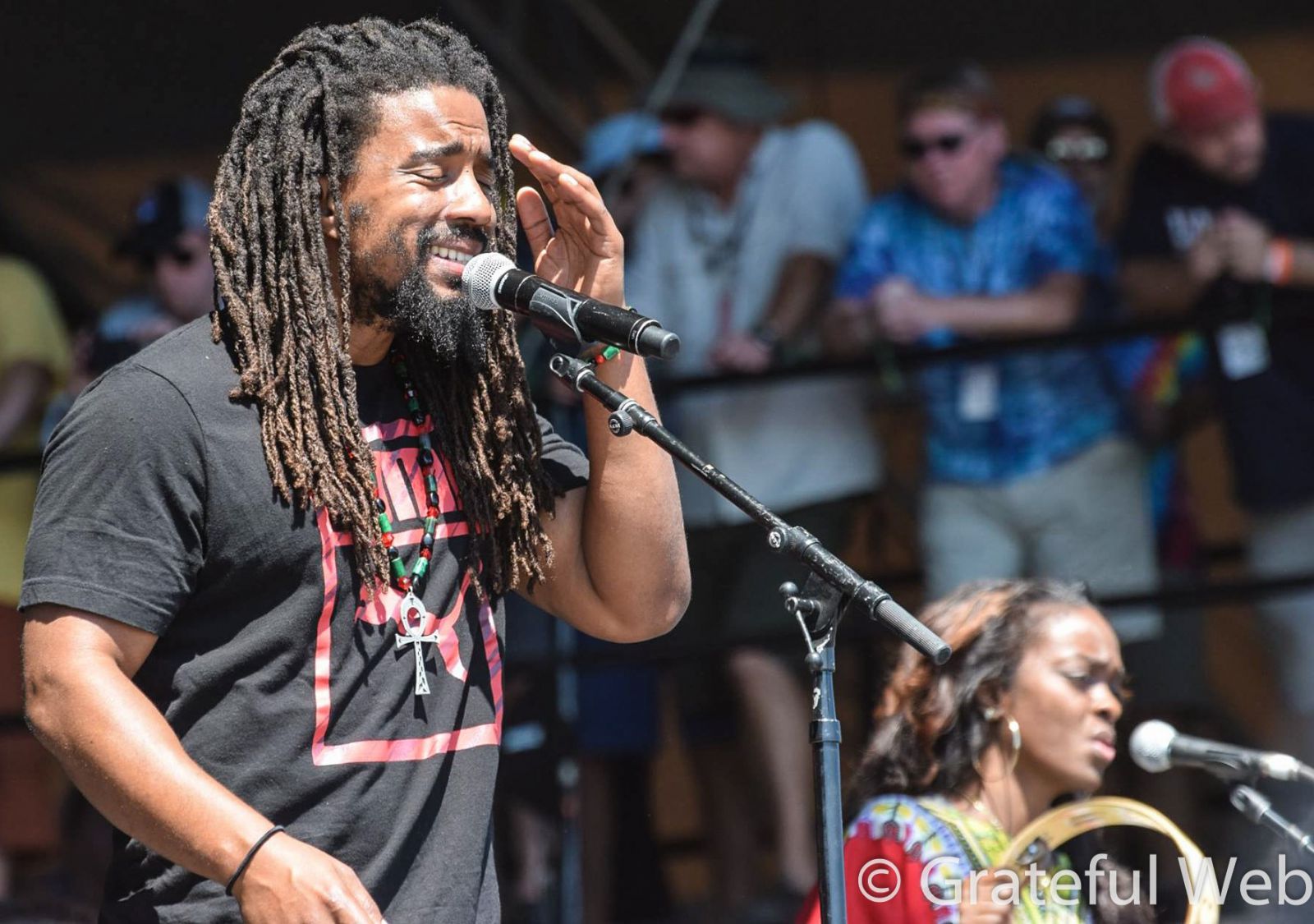 The Wailers took the stage Sunday. We're not sure if it was the Irie vibes left over from Reggae on the River or Beloved, but when those sweet, sweet rastaman vibrations took the stage Sunday, we were compelled to the stage like a moth to the flame. The set was short but glorious. They started with "Natural Mystic," continued the righteousness with "Buffalo Soldier," "Get Up, Stand Up," and "One Love." "Could You Be Loved" made its way into the mix near the end of the set.! "Exodus" caressed our ears and consciousness before the Chris Robinson Brotherhood (CRB) took the stage.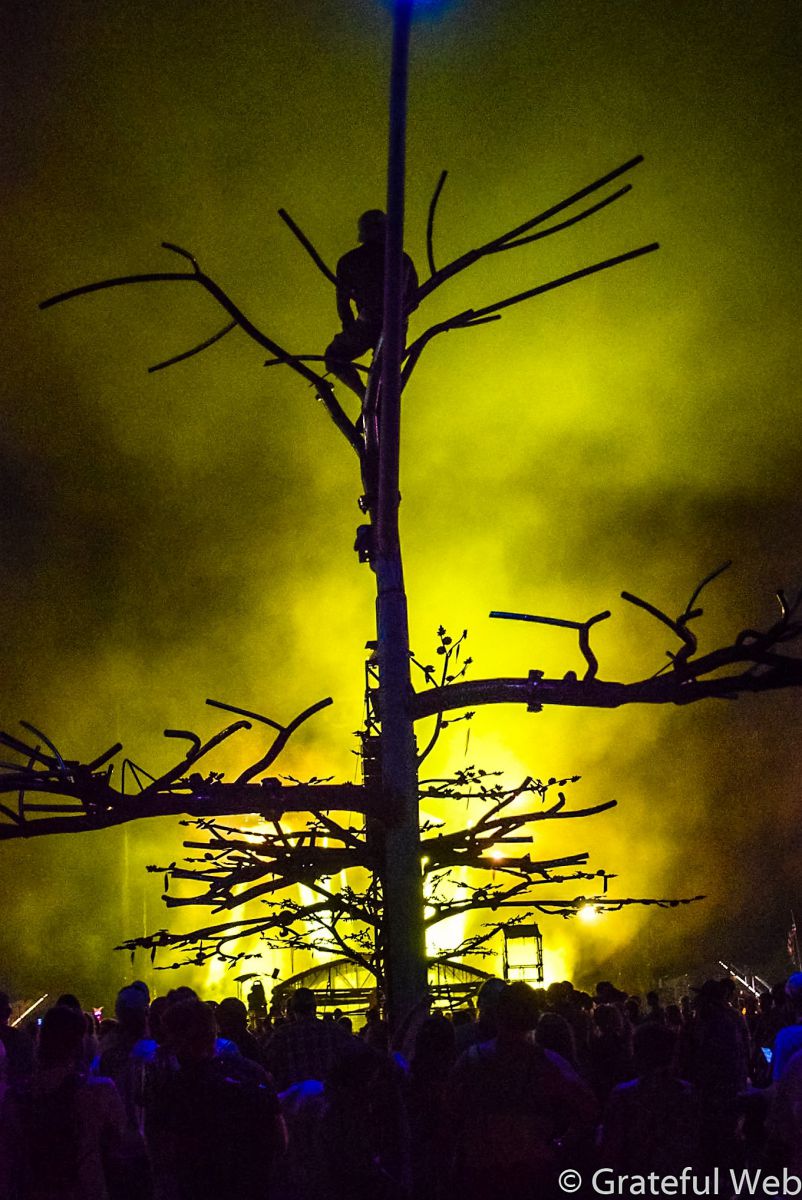 CRB played, and it was good. It is always a treat to hear Chris play. The initial Lockn' had the Black Crows fully suited on stage, which was an amazing display of classic rock & roll! This year was a whole lot of the same. Some jams on the setlist include "New Cannonball Rag," "Aint It Hard But Fair," a cover of Dylan's "Its All Over Now, Baby Blue," and "Vibration & Light Suite."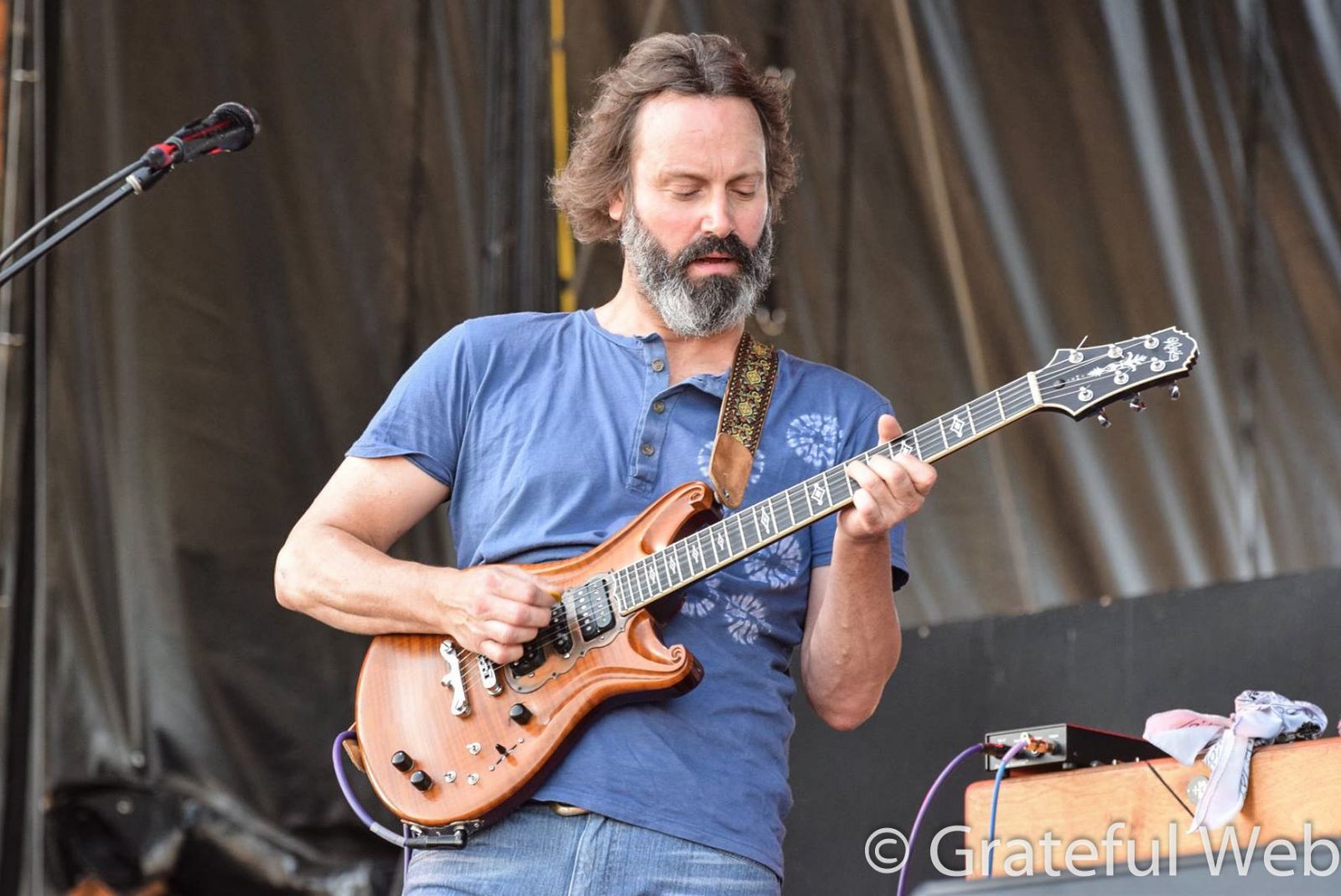 CRB stayed on as Phil & Friends returned Sunday for their second set at Lockn'. On stage was Phil Lesh, Chris Robinson, Neal Casal, Adam MacDougall and Tony Leone. Gary Clark Jr. sat in for "Good Morning, School Girl," and "Wang Dang Doodle." Other bangers "The Wheel," which is always a treat to see live. It almost sent us soaring through the atmosphere again, but we managed to stay present. They played "Samson and Delilah" and "St. Stephen," which Keller had played at church, but you its hard to be overly righteous on Sunday at Lock'n. We, for one, were happy to hear them again.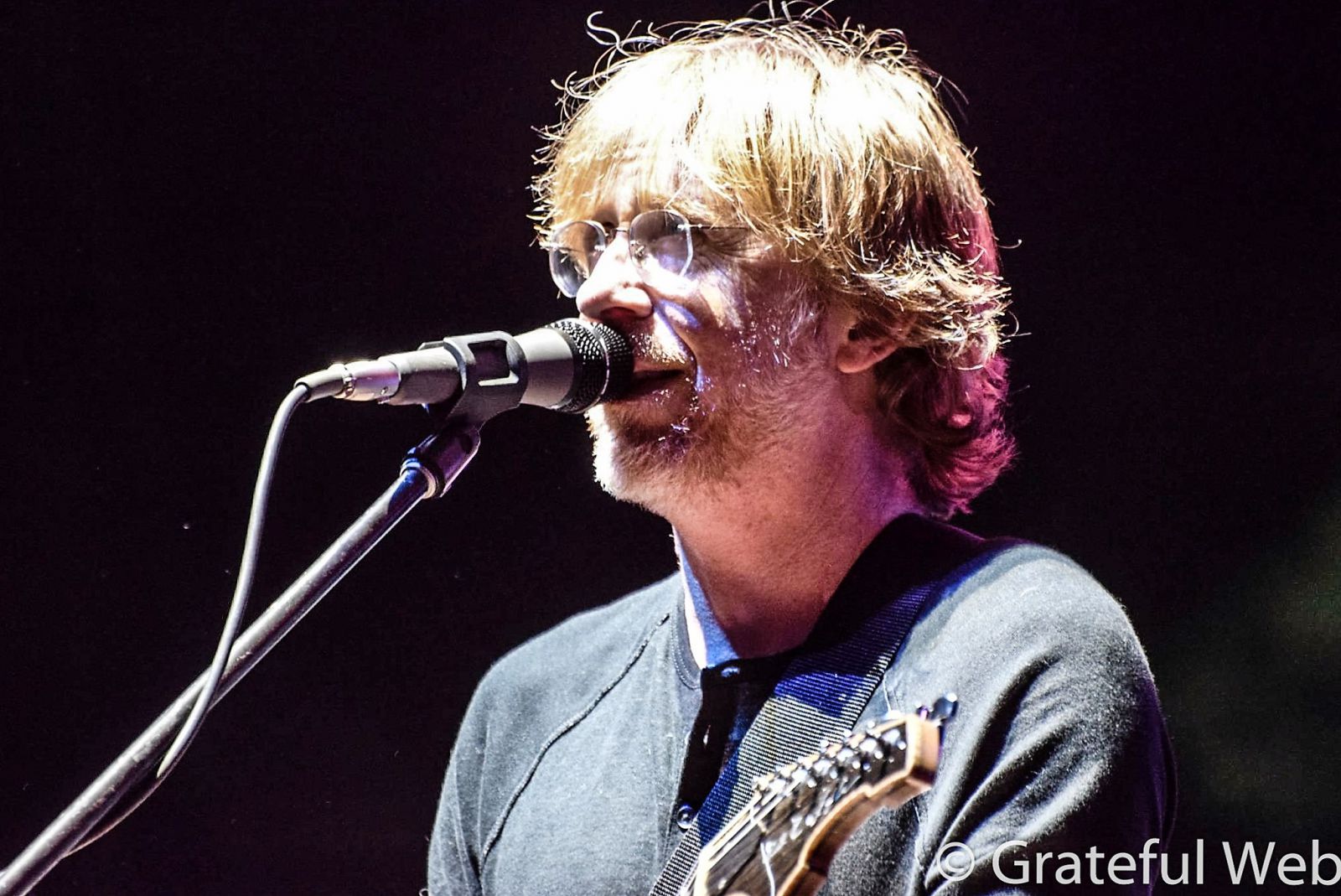 After another hour in radio silence, Phish came on as the closing act for Lockn' 2016. Never do you want to voluntarily miss Phish on Sunday. For those that had to leave the farm for whatever reason, we for those that had the endurance and the ability to stay, what a wonderful two set grand finale. It was much better than Robert Plant's performance last year! They even played the Zeppelin cover, "No Quarter" in the second set. "Carini" was a treat. "Possum" was awesome at the end of the first set. Completely ecstatic and inevitable ecstasy happened about two-thirds of the way through this jam. Magical.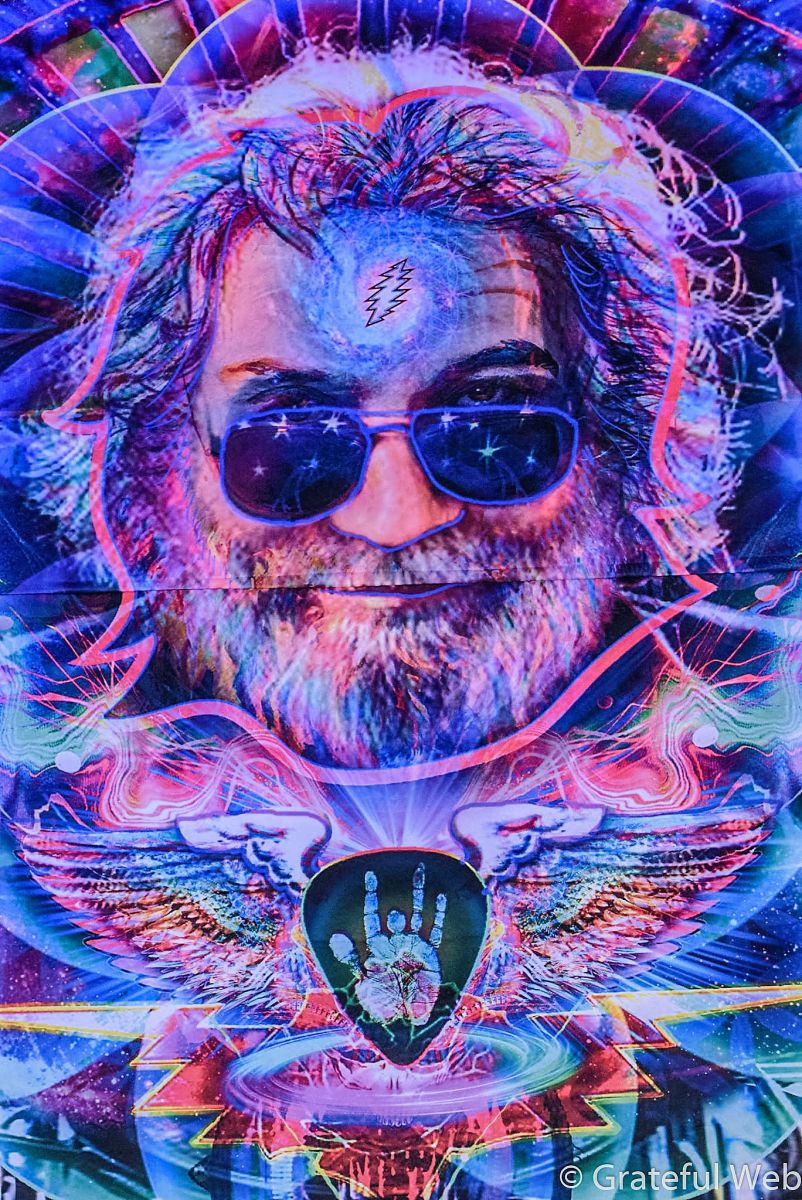 The remainder of Sunday night and early Monday morning was spent at the end of the yellow brick road, through the threshold, and into the happy hollow of Garcia's Forest. Is there a way to stop time so that the magic will never end was the thought caressing the minds of everyone in Garcia's Forest as the collective reverence for Jerry's lullabies led us all through the halls of wonder and seas of ecstasy. The music played till about 5 o'clock in the morning. The culmination, "I bid you good night. Good night. Good night." We were up to greet the sun as it came over the Virginia Piedmont, thankful for the glowing and growing magic of Lockn'. Until next year, keep her grateful.