Mason Jennings at Boulder Theater | 10.27.11
Submitted by mike on Wed, 07/20/2011 - 00:11
Z2 Entertainment is proud to present Mason Jennings with The Pines at the Boulder Theater on Thursday, October 27th, 2011.  Tickets go on sale Tuesday, July 19h for $22.50 in advance and $25.00 the day of the show.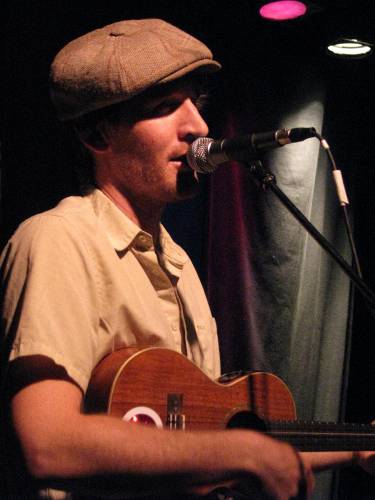 As one grows into adulthood, remaining focused on one's pursuits gets increasingly difficult. The musician becomes a band mate navigating the creative energies of those around them. He becomes a boyfriend, a husband, a businessman. Life becomes multifarious, and the pressure to not let the threads of a chaotic life unravel can cause strain on any relationship. With his new album Minnesota, Mason Jennings crafts a collage of love trying to survive the transition into being a grown-up in a complex world.
For instance, "Bitter Heart," which manages to be simultaneously plaintive and hopeful. The protagonist recognizes the breach of faith and the sense of estrangement in the relationship, but sings tenderly of rapprochement. To Mason, the central line in this song and the album is "Our world is filled with only what we see/Can we see love now." Mason says, "I have come to the understanding that the way that we feel inside is the most important thing, and that we have a say in that." "Clutch" looks back wistfully at a love before the demands of adulthood came knocking. At the end of the song, Mason sings that "Maybe we could work it out, we could live in a dream, live in a dream."  The song ends in an instrumental break that leads directly into "Witches' Dream," a fabulist romp that juxtaposes raw lust with fairy tale imagery.
Musically, Mason paints from a more varied palette than ever.  The piano is featured more prominently than his previous albums. "The piano seemed to fit the emotional core of the album," he explains. "I felt that it was important to begin and end the album with piano." Mason played almost all of the instruments on the album, the one exception being "Well Of Love," a Perez Prado-esque number that features his friends in The Living Room, the side project of Jack Johnson drummer/percussionist Adam Topol. Friend Jason Schwartzman adds additional piano and background vocals on "Raindrops."
-
with The Pines
Thursday, October 27th, 2011
Doors: 7:00 pm
Show Time: 8:00 pm