MMW Add Additional Night at LPR in NYC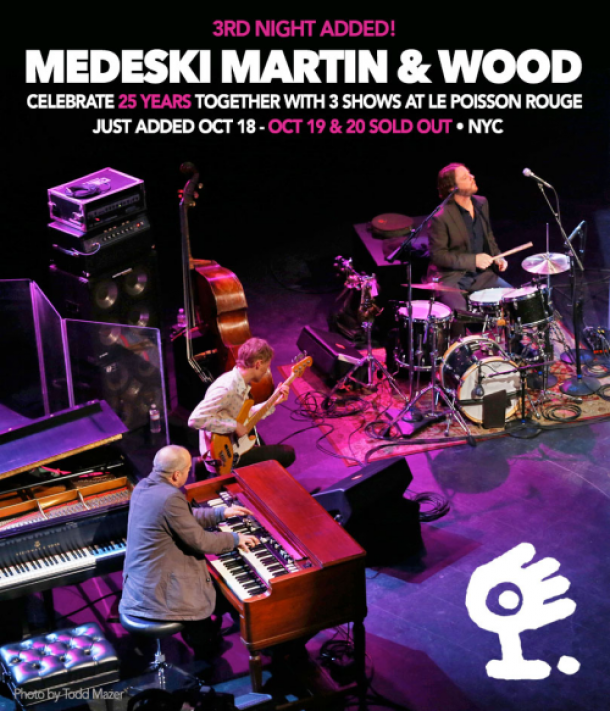 Celebrating 25 years together in 2016, Medeski Martin & Wood recently announced two very special shows at Le Poisson Rouge in New York City on Wednesday, October 19 and Thursday, October 20. Both performances immediately sold out. Thus a third and final night has been added on Tuesday, October 18. Tickets are on sale now.
The legendary trio, featuring keyboardist John Medeski, bassist Chris Wood and drummer Billy Martin, will announce special guests for each evening shortly. 
When:
Tuesday, October 18 (Just Added/On Sale Now)
Wednesday, October 19 (SOLD OUT)
Thursday, October 20 (SOLD OUT)
Doors: 7pm
Show: 8pm
Where:
Le Poisson Rouge
158 Bleecker St
New York, NY 10012
(212) 505-3474
Tickets:
October 18 - On Sale Now
October 19 - Sold Out
October 20 - Sold Out
18 & Over