Mydland/Nevins Duo | Nevada City, CA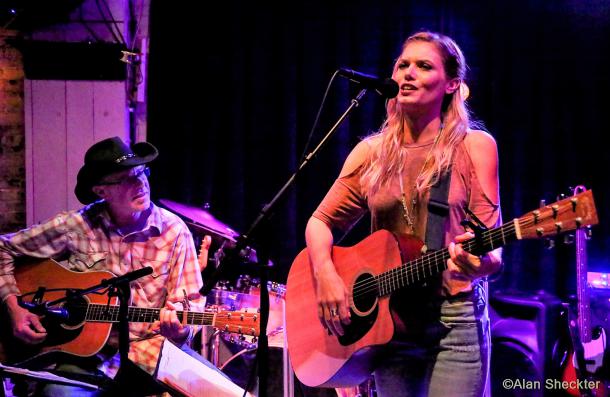 In the cozy confines of the Crazy Horse Saloon in Nevada City, CA, on April 29, Shakey Zimmerman turned lots of heads with their powerful, compelling takes on venerable Bob Dylan and Neil Young material. Opening the show was the acoustic duo of Shakey's Pat Nevins along with music newcomer Jennifer Mydland, daughter of Brent Mydland, The Grateful Dead's longest-tenured keyboardist – and vocalist. Jennifer, who has been performing live only for a month, was one-year-old when Brent passed away in mid-1990.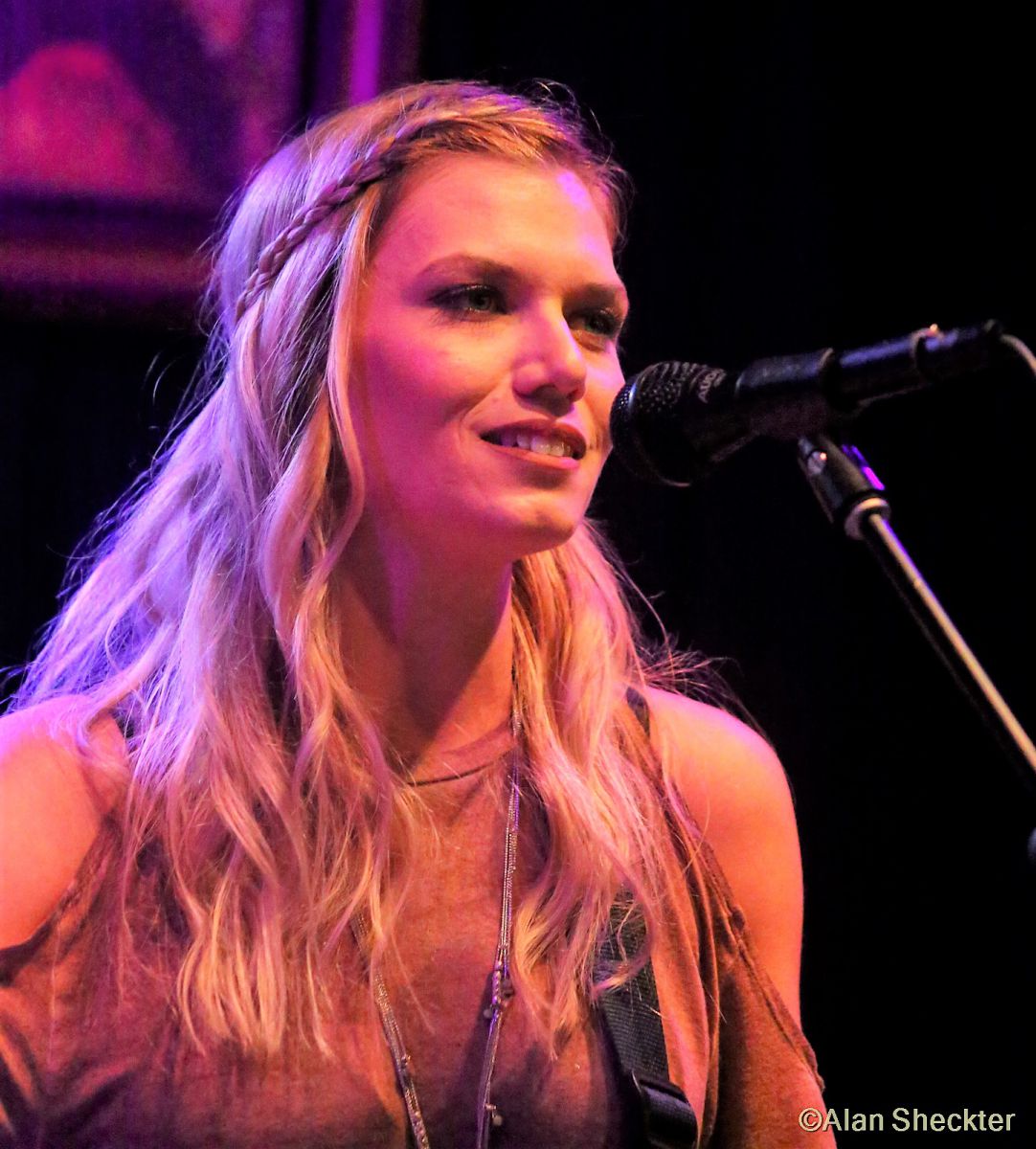 The Mydland/Nevins duo performed four songs: Amy Winehouse's "Valerie," Traffic's "Dear Mr. Fantasy" (which coincidentally Brent sang many a-time with The Grateful Dead), Ingrid Michaelson's "You and I," and Beyonce's "Daddy Lessons." Nevins' steady, experienced guitar accompaniment provided a solid platform for Mydland's voice, which was strong and clear with a promise of good things to come. Mydland also remained onstage with Shakey Zimmerman to add vocals to the band's fine version of "Not Fade Away" -> "Goin' Down the Road."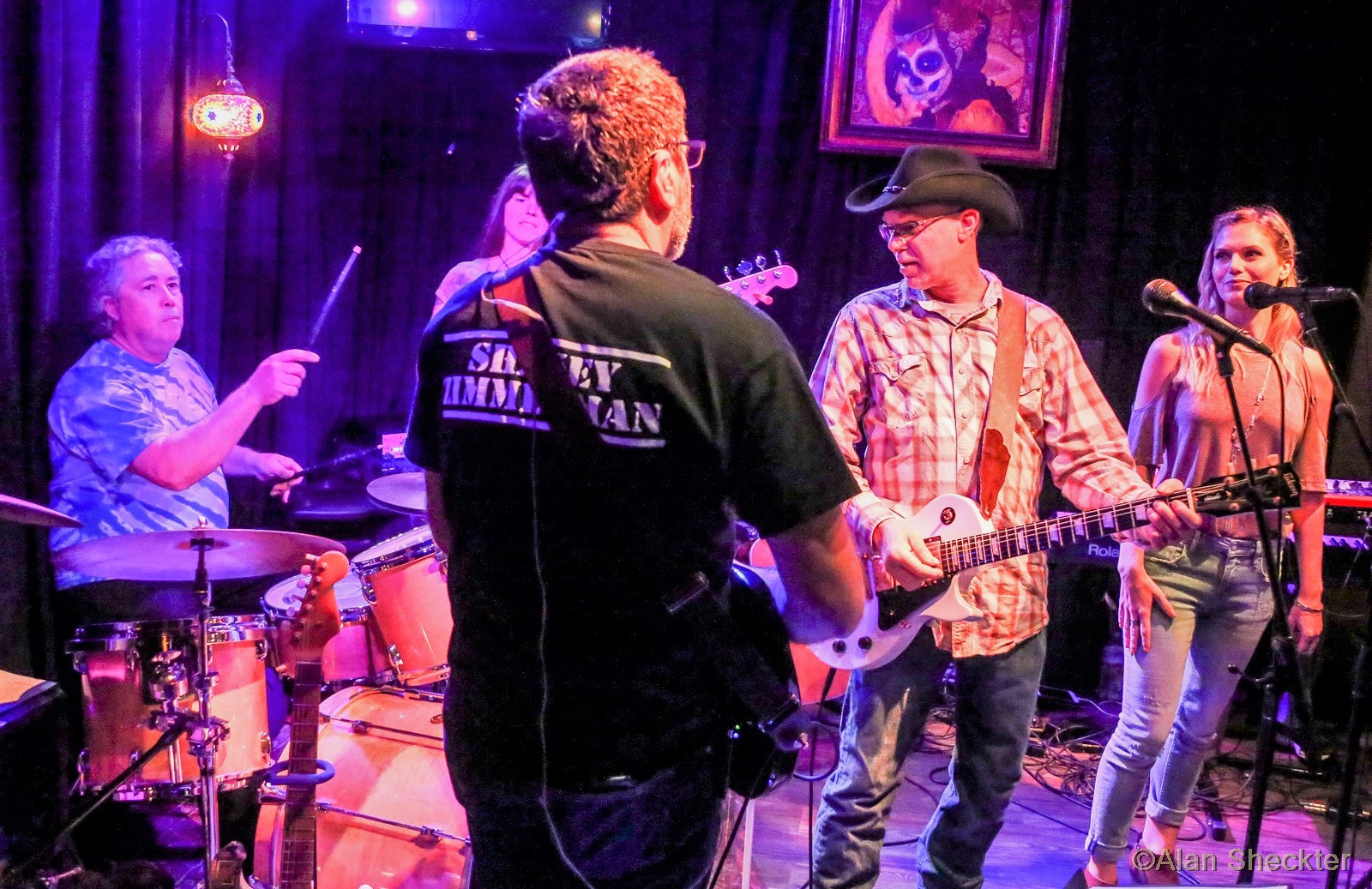 After a nice ovation for Jennifer Mydland, whose sister was in attendance and enjoying the show with the rest of us, Shakey Zimmerman, a new collective of excellent players, including the aforementioned Nevins along with guitarist Jody Salino and bassist Jen Rund, settled in for two muscular sets. Nevins' Bob Dylan/Neil Young-reminiscent voice, and the rockin' band around him quickly won over the saloon's attendees, with awesome, full-throttle versions of such Young classics as "Cowgirl in the Sand," "Cinnamon Girl," and "Powderfinger," and pleasing treatments of Dylan's "Slow Train Coming," "Tombstone Blues," and "Highway 61 Revisited."