Old Crow Medicine Show Has Amazing First Week All Around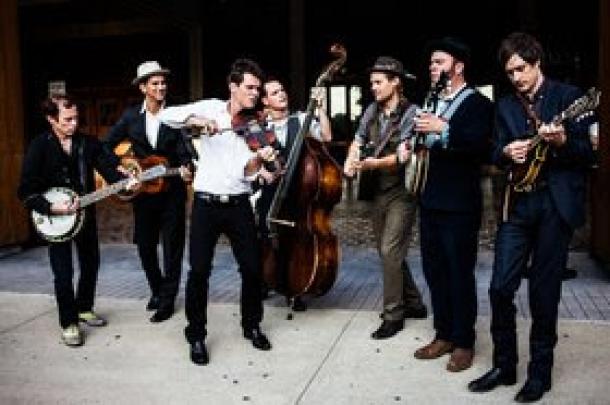 Remedy (ATO Records), the new album from the Grammy Award-winning Old Crow Medicine Show's latest studio album has had an incredible first week on all fronts. Remedy's July 1st release, marks the band's highest debut on the Billboard Top 200 (#15) in the band's 16 year career.  The album currently holds the #4 position on the Top Country Albums Chart, and #1 on the Folk Albums Chart, accurately representing the broad cross section of music lovers who are rapid fans of Old Crow Medicine Show.
The new song "Sweet Amarillo" is a collaboration with Bob Dylan and has been a hot topic of interest for press, and the video for the song premiered worldwide via CMT during release week.  The video was directed by Phillip Andelman (Beyonce, Jay-Z and The Avett Brothers).  Click HERE to view. The Associated Press ran a video and print feature about the track including clips from the video.  Click HERE to view.  
The press has unanimously embraced Remedy.  NPR Music premiered the album via First Listen followed by an in depth interview for NPR's Morning Edition.  (Click HERE to listen.) Old Crow Medicine Show will be the subject of a feature in the upcoming issue of Rolling Stone.  Remedy also has received positive coverage via reviews and features in Garden & Gun, Wall Street Journal, USA Today, Esquire.com, Country Weekly, Billboard.com, Huffington Post, Boston Globe, Onion AV Club, Relix and Paste. See more highlights HERE.