Old Shoe en route to the Promised Land
Submitted by June on Fri, 01/17/2014 - 11:06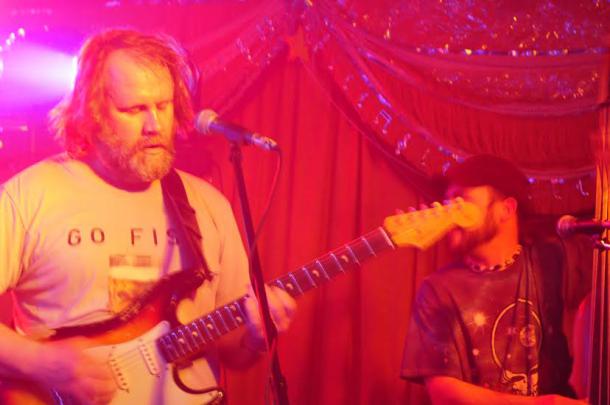 Colorado sure does got it going on these days.  The current recreational economy boom has grown green.  Their blue & orange football team lasted longer than da Bears this season.  But believe it or not, Chicago does have something incredibly valuable to offer Colorado.
The gritty cityscape has always been the birthplace to some major music.  This week's featured Grateful Web artist is Chicago's very own, Old Shoe.  They are coming to the Front Range for the first time in 2014 beginning with Fort Collins on Monday 1/20.  If you haven't experienced Let Yourself In, their album of 2011, then you are in for a treat with their 2013 release, Family. 
There is a growing culture of Shoe Fam members that include the entire crowd with every performance of Old Shoe.  The jokes fly about all types of foot wear and the jams support a funky scene of which to bring out your most outrageous soles.  The band is growing.  WXRT Chicago listed Family as one of the top 10 local anesthetic albums of 2013.  The radio host Richard Milne even compared Old Shoe to the Grateful Dead, an almost impossible compliment in a saturated jam band market.
Rhythm guitar and vocalist Matt Robinson had this to say, "5-3-77.  Jerry was an incredibly tasteful player and it doesn't get any tastier than that show."  Matt's style is similar to that old soul of Jerry Garcia.  He is the leading force in a band called Old Shoe, go figure.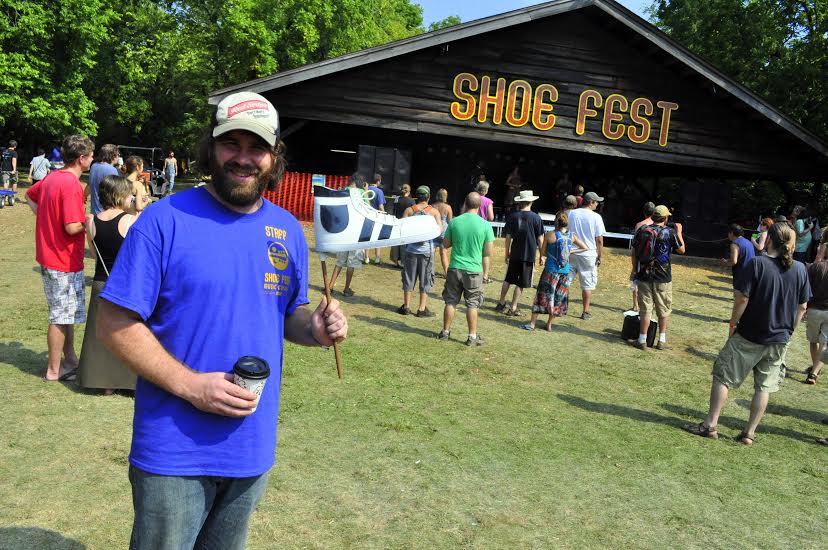 Paul Priest, lead guitar, is a poetic man.  His chops are world renown with an insight into innovation when it comes to music.  He has traditional beginnings with bluegrass that migrate to electric guitar.  "The music and the message of the Grateful Dead resonate with me effortlessly.  On some days there aren't enough hours to take in all of their music."
Bass man Dan Huber is the newly minted daddy of the group.  Seeing as how his bumper bass lines make the structure for the band to fit into, the title seems fitting.  He can been seen on upright and a bass guitar, always electrified.  He is a jazz and classical player that prefers rock.  He reminds me of a time when the calling card to be a jam band fan meant that you had to like jazz, you had to know classic music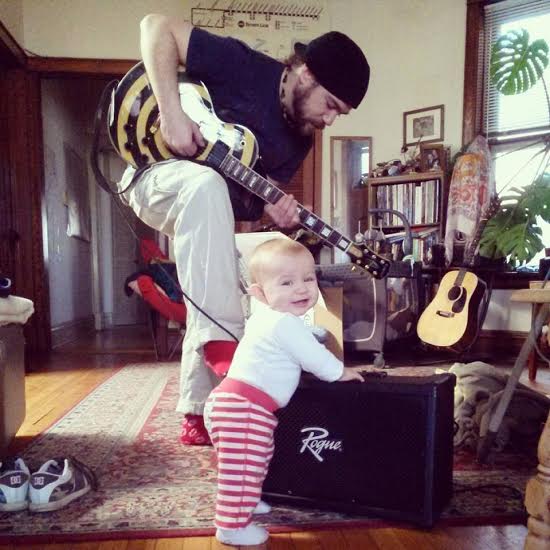 theory, and you were okay with it when it went off track. For 20 minutes.  When asked about his thoughts on the Grateful Dead, Dan said, "The Grateful Dead means freedom in music.  They took improvisation to the next level that rarely, if ever, has been matched."
Joe Day is the keys man and falsetto master.  He brings the shakedown to this street.  Born in Alaska, he transported himself and his furry family first to the Nederland CO area before relocating to follow his dream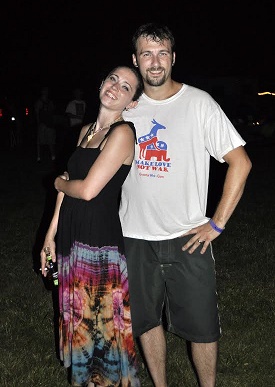 of making music in a major city.  Chicago has embraced his efforts.  Alaskan born and Colorado grown in evident in his musical style. 
The last member to finalize the Old Shoe line up may very well be the most beloved.  It was a tough earn to take the time of a premier Chicago jazz drummer, Greg Fundis.  He is a music professor that has toured and played with jazz great Fareed Haque.  When asked what about Old Shoe is particularly exciting for him, he answered, "Old Shoe is as real as it gets in terms of being a true to the heart rock n roll band.  The spiritual and musical connection was immediately evident upon joining the band in 2012.  It continues to grow stronger, as we all share a common vision for the band.  With every recording, performance and after party, I am honored to be a part of the evolution of such a great and rare opportunity in life."
Check these guys out in Colorado this week!  They will be on tour all year with spots at major festivals such as Summer Camp, and their own Shoe Fest at the beautiful Camp Shaw-waw-nas-see.
1/17: Redstone Room, Davenport, IA
1/18: Donnie's Homespun, Springfield, IL
1/20: Avogadro's Number, Fort Collins, CO
1/21: Whistler's Cafe, Nederland, CO
1/22: Whistler's Cafe, Nederland, CO
1/23: Park House, Denver, CO
1/24: three20south, Breckenridge, CO
1/25: Agave, Avon, CO