PERPETUAL GROOVE at Fox Theatre | 2.11.11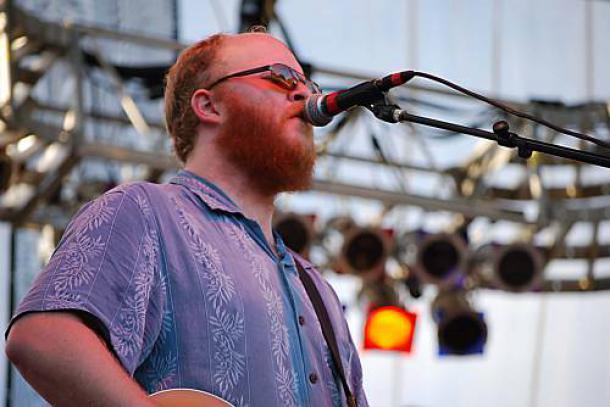 Z2 Entertainment is proud to present Perpetual Groove at the Fox Theatre on Saturday, February 11th.  Tickets go on sale Friday, November 11th for $13.00 in advance and $15.00 day of show.
Rising out of the low country of Savannah, GA in 2001, Perpetual Groove has grown quickly into a formidable international touring organization. Now based in Athens, GA, the band continues to ride an unending wave of momentum buoyed by an enthusiastic fan base and international critical acclaim.
Perpetual Groove released their first album, Sweet Oblivious Antidote, in 2003 on Harmonized Records after their first year of solid touring. Besides being the top seller for The Home Grown Music Network that year (it out-sold releases by Phish, Widespread Panic, and others), it was also voted HGMN Top Fan Pick for 2003. The buzz only got bigger on the 2004 follow-up record, All This Everything, which was produced by Grammy award-winner Robert Hannon. LiveLoveDie, their third record was released in March of 2007 and represents a significant evolutionary departure in style for Perpetual Groove. Teaming up once again with Hannon and Tree Sound Studios, the band set forth to create a darker sonic landscape without sacrificing too much of that "PGroove quality" thanks in part to Butler's warm, soaring vocals.
HEAL, released in 2010, firmly established Perpetual Groove as more than a jamband with its focus on well-crafted songs. Honey Cuts, an EP released later in 2010, is the most accurate representation of the band's current sound, especially on the track "Cairo."
-
Saturday, February 11th, 2012
Doors:  8:00 pm
Show Time:  9:00 pm