Premiere: GarciaLive (I'm A) Road Runner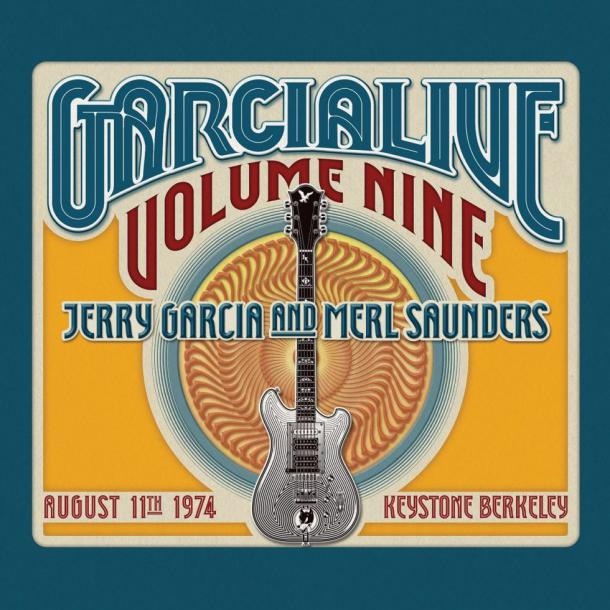 In celebration of what would have been Jerry Garcia's 75th birthday, the GarciaLive series continues on with perhaps their most diverse entry yet. On June 28th, Round Records/ATO will release GarciaLive Volume Nine: August 11, 1974 Keystone Berkeley. The iconic guitarist was on a roll, building his rapport as a solo artist separately from the Grateful Dead for the first time since his early days as a folkie, playing dozens of gigs in California and beyond. Garcia had been playing hot gigs with organist Merl Saunders, who grew to be a lifelong musical collaborator as part of the bands Legion of Mary and later on Reconstruction.
They frequently gigged the Keystone club in Berkeley, California, as previously documented in more than a few releases from the Jerry Garcia catalogue. The band on August 11th, 1974 found Jerry and Merl playing with frequent cohorts Martin Fierro (saxophone & flute) and John Kahn (bass) alongside Grateful Dead drummer Billy Kreutzmann. Grateful Web is thrilled to premier a previously unreleased track from the upcoming GarciaLive Volume Nine. "(I'm A) Roadrunner" was a 1966 Motown hit by Junior Walker that undoubtedly resonated with Garcia as he played it frequently in his solo projects through his career. Listen here for the official premier of "(I'm A) Roadrunner," from GarciaLive Volume Nine: August 11, 1974.
Jerry Garcia & Merl Saunders perform "(I'm A) Road Runner" from GarciaLive Volume Nine: August 11th, 1974 Keystone Berkeley out June 28th on Round Records! order at jerrygarcia.com