Robert Randolph & the Family Band @ Boulder Theater | 10/21/11
Submitted by mike on Wed, 08/17/2011 - 02:03
97.3 KBCO & Z2 Entertainment are proud to present Robert Randolph and the Family Band at the Boulder Theater on Friday, October 21st, 2011. Tickets go on sale Friday, August 19th at 10:00 am for $28.50 in advance and $33.00 day of show.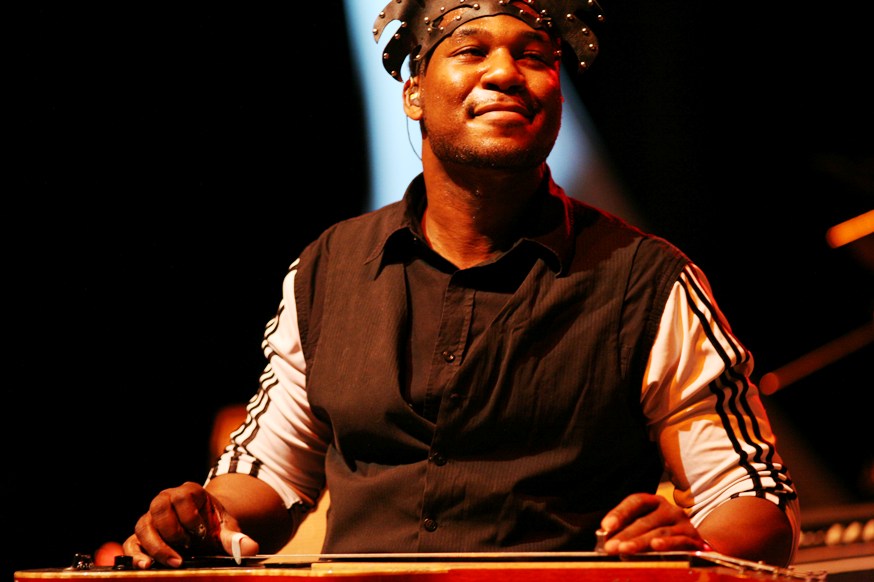 This record is a celebration of African-American music over the past one hundred years and its social messages from the last thirty. Although we cover a whole timeline of different eras on We Walk This Road, what ties these songs together remain their message of hope, their ability to uplift.
After our last record, Colorblind, we began searching for a great producer to help guide the follow up. We wanted someone who understood me and the road I've walked this far, who understood our connections of my roots within rock and gospel and the church, who would help us put those things in their most compelling context.
T Bone Burnett shared the vision of how gospel, blues and rock could be put together in a way that could relate to my history and connect to my present. It was important to us that we make the record we wanted to make, even if the end result was unclassifiable. We just focused on making great songs and great music that spoke to me, and that reflected the way I try to speak to the world.
We recorded We Walk This Road over two years, after T Bone had finished his record with Alison Krauss and Robert Plant. We went into the studio with virtual libraries of songs, whole volumes worth of material to go through. T Bone brought in old archival songs from the twenties and thirties and many of them were in the public domain. I had songs that I had written with the band, or that other artists had sent me, and we sat down and starting sifting through history.

We Walk This Road was done in our belief in what we all need right now: young voices saying something positive without preaching in hopes of inspiring people. When you stick to what you believe in, and with the roots of where you come from, things will always work out.
--
Friday, October 21st, 2011
Doors:  8:00 pm
Show Time:  9:00 pm