Rubblebucket 2011 Summer/Fall U.S. Tour!
Submitted by mike on Tue, 08/02/2011 - 18:57
Brooklyn-based art-pop band Rubblebucket is heading out on an expansive summer/fall tour. Hitting New York, Los Angeles, SF, Chicago, Philadelphia, Boston, Portland, Atlanta and a series of other cities, the eight-piece art pop group is happy to take their infectious, genre spanning music out on the road.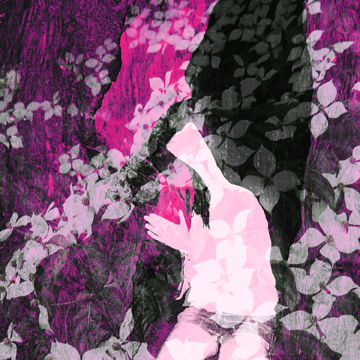 In honor of the new tour, Rubblebucket is happy to announce Paste Magazine's premiere of the band's latest single, "Came Out of a Lady." Listen to the track HERE. Writing on the site, Paste noted that "As one of the LP's standouts, "Came Out of a Lady's" hilarious lyrics perfectly showcase Traver's buttery vocals, while allowing for the group's soulful instrumentation to highlight the song's silly tone." In conjunction, the band has also premiered their latest video for their "L'homme" with Consequence of Sound this morning. Watch the video HERE and read CoS' premiere HERE.
2011 has been a breakout year for Rubblebucket. Releasing Omega La La this summer, Rubblebucket has earned praise from across the spectrum, with critics at Paste Magazine, Blurt, Stereogum, and more hailing the band as one of most promising up-and-coming bands in the U.S. Some critics have even gone as far as labeling the band's upbeat, multifaceted sound "Yes Wave," in opposition to the nihilistic, late-70s New York genre. Recorded last year at Plantain/DFA Studios with Producer Eric Broucek (LCD Soundsystem, Cut Copy, Hercules and Love Affair) at the helm, Omega La la is the Brooklyn eight piece's most adventurous record yet, with the band dipping into everything from the dancey indie-pop arrangements to Fela-Kuti inspired afro-beat stomps.
For Rubblebucket, it's been a long journey to make Omega La La. Led by the musical couple of bandleader/trumpeter Alex Toth and frontwoman Kalmia Traver, Rubblebucket has spent the last four years building a reputation as a band that blurs the lines between psychedelic indie rock, upbeat dance, and radiant, left-field arrangements. In 2009, Rubblebucket released a self-titled album that turned heads. SPIN hailed the band as a "must-hear artist from the CMJ Festival" in 2009 and the band won that year's Boston Music Award for Live Act of the Year.  The band then relocated to Brooklyn and released the Triangular Daises EP in 2010. A stylistic precursor to Omega La La, the Triangular Daises EP was hailed by The Wall Street Journal, NYLON, Paste, and a host of others.
--
Rubblebucket Summer/Fall Tour Dates:
08/13: Burlington, VT @ Grand Point North
08/18: Stephentown, NY @ Bella Terra
08/19: Brooklyn, NY  @ Brooklyn Bowl * 
08/20: Sheldon, VT @ Liberate Festival
09/03: Chicago, IL @ North Coast Festival
09/04: Mohawk, NY @ Moe.Down
09/10: Peru, NY @ Backwoods Pondfest
09/30: Boston, MA @ Paradise Rock Club
10/01: Syracuse, NY @ The Westcott Theater
10/05: Philadelphia, PA @ The Blockley
10/06: Baltimore, MD @ Sound Stage
10/08: Roseland, VA @ The Festy
10/10: Lexington, KY @ Cosmic Charlie's
10/13: Urbana, IL @ The Canopy Club
10/14: Chicago, IL @ Double Door
10/15: Grand Rapids, MI @ Founders
10/16: Milwaukee, WI @ Turner Hall Ballroom
10/17: Iowa City, IA @ Gabe's Oasis
10/18: St. Louis, MO @ The Old Rock House **
10/21: Denver, CO @ Cervantes' Other Side
10/23: Aspen, CO @ Belly Up
10/25: Salt Lake City - UT @ Kilby Court
10/27: Seattle, WA @ Crocodile, Cafe
10/29: Portland, OR @ Mississippi Studios
11/02: San Francisco, CA @ TBA
11/04: Los Angeles, CA @ TBA
11/05: San Diego, CA @ Soda Bar
11/06: Flagstaff, AZ @ Green Room
11/08: Austin TX @ Beauty Bar
11/10: Mobile, AL @ Alabama Music Box
11/11: Live Oak, FL @ Bear Creek Music & Arts Fest
11/12: Atlanta, GA @ Drunken Unicorn
* Janka Nabay & Diamond Doves support
** Trombone Shorty co-headline