On Sale Friday: Dead Winter Carpenters @ Fox Theatre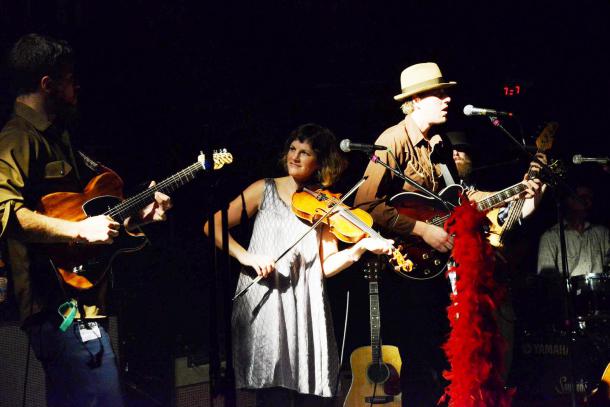 Hailing from North Lake Tahoe, CA, Dead Winter Carpenters represents everything the American west stands for. The band seamlessly blends Americana with roots rock and a tinge of straightforward 'tell-it-like-it-is' alt. country for hard-hitting performances that are as edgy as they are whimsical. The project pushes and pulls at musical boundaries with top-notch, live performances while walking the line with unexpected world music flair. With an unbridled spirit, and an authentic approach to the art of songwriting, the five-piece captures the freedom of the road with the kind of energy that legends are made of.
In January 2012, DWC paused for some time away from its relentless touring to record at renowned Prairie Sun Studios (clients of PS include Tom Waits, Paul McCartney, Arlo Guthrie). The band emerged from the studio with a new album titled, "ain't it strange,". The album was released in May 2012. This 10 song album captures the essence of the band's ever-evolving sound.
-
DEAD WINTER CARPENTERS
with The Yawpers & The Longest Day of the Year
Fox Theatre
Saturday, July 6th, 2013
Doors: 8:30 pm | Show: 9:00 pm