Turkuaz & Springdale Quartet at the Fox Theatre | 1/09/14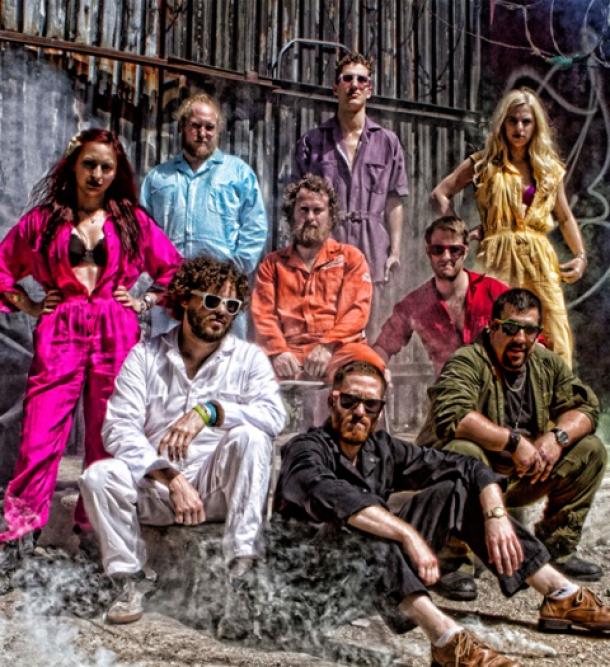 Z2 Entertainment is proud to present Turkuaz & Springdale Quartet at the Fox Theatre on Thursday, January 09th, 2014. Tickets will go on sale to the public on Friday, November 15th at 12:00pm for $10 advanced or $12 day of show.
The Brooklyn-based funk army known as Turkuaz "is like tossing a lit match into a dumpster full of fireworks" (bestnewbands.com). Their stage show combines influences from Sly and the Family Stone to Talking Heads into an explosive auditory and visual circus, a full-frontal assault on the senses. After multiple residencies at NYC's Brooklyn Bowl, two blowout performances at Bear Creek Music Festival, and tours spanning the east and west coasts, Turkuaz has developed a reputation from NYC to San Francisco as the band that plays louder, faster, and harder than all the rest.
Formed in a time when the definition of "live music" seems in constant flux, Colorado's Springdale Quartet may upon first inspection seem slightly out of place with some of their contemporaries. Their sound and style, based foremost on a compositional foundation with its roots in the jazz and blues traditions, has been described at times as "vintage". But the real stuff- the music itself- cannot be so readily labeled. Drawing additionally from the musical institutions of Heavy organ, upbeat funk, and progressive rock, Springdale's live show is anything but antiquated – in fact, it's dance music!
For more information on Turkuaz, please visit http://www.turkuazband.com For more information on Springdale Quartet, please visit  http://www.springdalequartet.net