Wood and Wire | Wood & Wire | New Music Review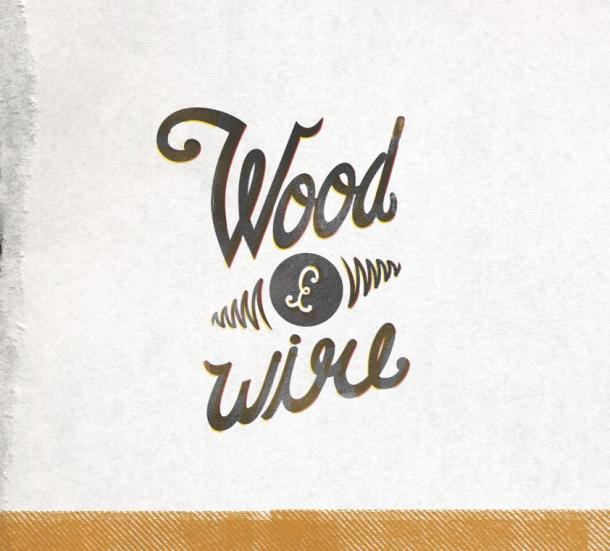 They say everything is bigger in Texas and as far as Wood and Wire from Austin, Texas sound goes, the band goes plenty big on their self titled CD, Wood and Wire. Wood and Wire offers the bluegrass sound that has been a staple of American culture since Bill Monroe and his band first got the bluegrass ball rolling.  With the opening notes of the first song and throughout the entire CD, Wood and Wire dispels any myth that bluegrass is best straight out of the Appalachia area of the United States. Wood and Wire has the old school banjo rolls along with the picking AND the grinning plus the vocals that create the high lonesome sound that all bluegrass bands strive to deliver.
As for rolling, as in Earl Scruggs' type banjo rolls, not late night raving or bouncing down the street while sipping gin and juice, banjo player Trevor Smith comes out smoking on the album's first track Mexico and does not let up on the banjo for the duration of this album.  If you have a thing for the blings and twangs of a banjo, you can stop reading this now and get this CD. If you need more from your bluegrass than a crisp and clear banjo blazing or slowed down to a more melancholy soulful pace, Tony Kamel on guitar, Matt Slusher on mandolin, Dom Fisher on bass along with special guest Brittany Haas of Crooked Still on fiddle have all your bluegrass needs covered.  Each of these musicians has a mastery of their instrument and all shine as their opportunity arises to step up for a solo.
The CD is full of original material including the instrumentals Nothing Wrong, and Overblown(Reprise). Depending on how deep your bluegrass roots go, one thing you may notice with Wood and Wire's efforts is the absence of any "Newgrass".  Covering Michael Jackson's Billie Jean, a Talking Head's song or a hit song of Billboard's Top 40 is a fun way to bring what may be considered hillbilly, boondocks music to a wider audience but for those already initiated to bluegrass, songs performed in a "Newgrass" style is not a necessity.  Listeners among Wood and Wire's audience not needing a catchy bluegrass twist on a pop song will appreciate how the band keeps their music real and well grounded in the classic bluegrass style.
To put Wood and Wire's bluegrass talents in the words of a little, old three piece rock and roll band from Texas, these folks "work it from one end to another and all points in between".