On November 13, Nels Cline will release his 3rd Blue Note album Share The Wealth, a dynamic double album of swirling, evocative soundscapes including the opening track "Segunda," an explosive version of the Caetano Veloso song which is out today.
Read More
Sound Summit, the intimate annual music festival set in a stunning venue atop Mount Tam in Marin County will stream performances from its 2016 event to help raise funds for Sound Effects, its relief effort for Bay Area musicians who have not been able to gig since the pandemic took hold and will likely not be able to do so for some time. Powered by Nugs.net, the Sound Effects stream will take place on Sunday, September 27th from 7:00 – 9:00 PM (PDT).
Read More
Wilco is putting the call out. They're seeking adventurous and talented fans to sing with the band on stage at this year's Solid Sound Festival (June 28-30 at MASS MoCA in North Adams, MA). 5-10 lucky fans will win the opportunity to have the live band karaoke experience of their dreams.
Read More
Wilco is proud to announce Sky Blue Sky, a destination concert experience curated by the band, taking place January 18-22, 2020 in Mexico at the all-inclusive Hard Rock Hotel Riviera Maya. Sky Blue Sky will feature three full shows by Wilco, plus performances by Courtney Barnett (solo), Sharon Van Etten, Kamasi Washington, Jeff Tweedy, Dr. Dog, Yo La Tengo, Calexico, The Autumn Defense, Durand Jones & The Indications, The Comet Is Coming, and local band, Archi.
Read More
As this year's Solid Sound - Wilco's Music and Arts Festival happening June 28-30 at MASS MoCA in North Adams - moves steadily towards selling out, the band is pleased to expand upon the already-stacked offering by announcing this year's comedy and author lineup. We are thrilled to announce that Solid Sound will be partnering with Penguin Random House to bring you authors in discussion and dynamic interactive programming.
Read More
Jeff Tweedy | I Am Trying to Break Your Heart | Folks Fest
Friday, June 8th was the first full day of Bonnaroo 2018. While hardcore EDM fans were just beginning to take a nap in the hot morning sunshine, early bird music fans were waking up to a full day of activities. Centeroo exploded with life expanding massively with the opening of the main stage area.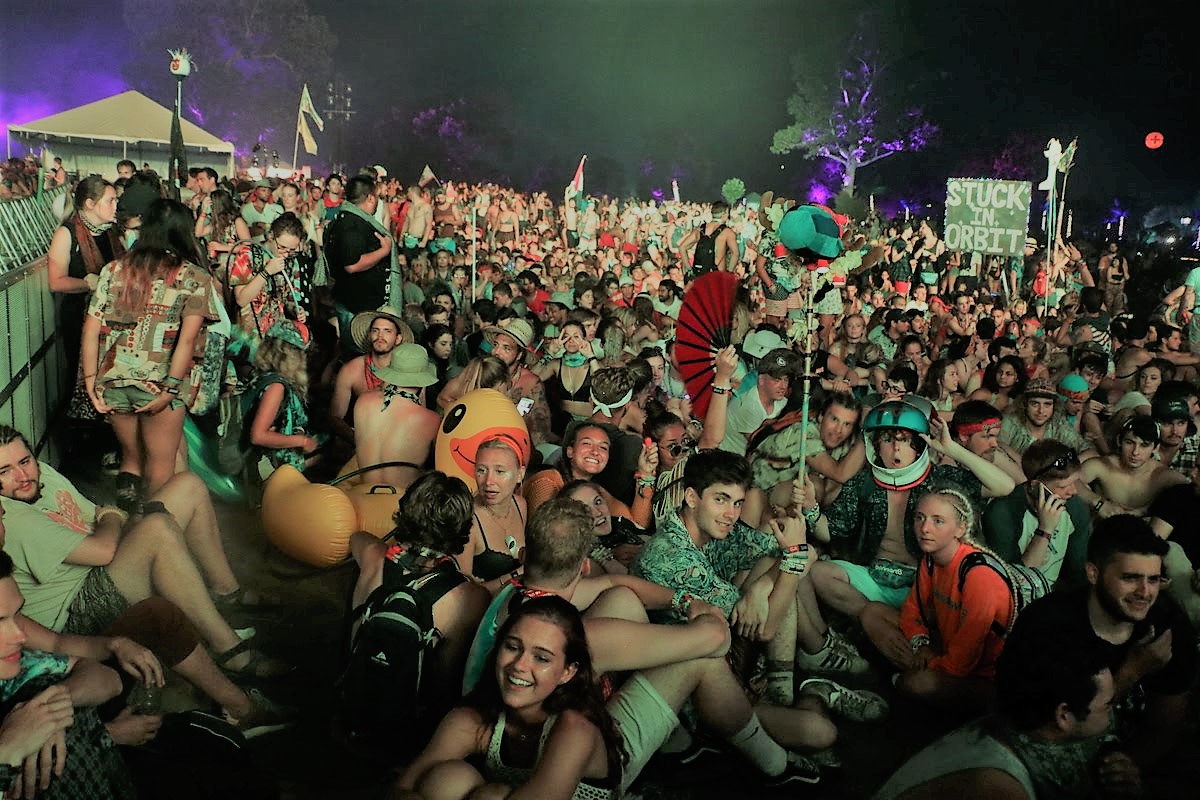 Read More
Wilcoworld Radio, the original live global streaming radio broadcast created by Wilco and dBpm Records, will launch its second installment Fri., June 15 at 6 pm CT and air worldwide, continuously throughout the weekend, via wilcoworld.net.


Read More
Wilco's Jeff Tweedy will embark on a solo acoustic tour of North America in April in support of his recently released album Together At Last. The tour goes on sale tomorrow (Feb. 9) via Wilcoworld.net and includes performances in multiple Canadian cities rarely visited by Tweedy as a solo performer or with his band Wilco, as well as concerts in several Eastern US cities including the High Water Festival in Charleston, SC and later, in June, at the Clearwater Festival in Croton-on-Hudson, NY.


Read More