Last night, the 34th Annual Tibet House US Benefit Concert went virtual for the first time ever, offering viewers from around the world the unique opportunity to experience the warmth, sense of community, amazing music and extraordinary spoken word performances the evening has provided for so many years pre-pandemic at Carnegie Hall. Celebrating the concert's illustrious history, this year's eclectic lineup included Eddie Vedder, Patti Smith, Iggy Pop, Annie Lennox, Cage The Elephant, Phoebe Bridgers, Flaming Lips, Brittany Howard, Valerie June, Angélique Kidjo, Black Pumas, Laurie Anderson, Chocolate Genius, Inc., Tessa Thompson, Tenzin Choegyal, Jesse Paris Smith, Saori Tsukada, Rubin Kodheli and the Drepung Gomang Monks curated by artistic director Philip Glass. The concert streamed via Mandolin, the premiere concert livestream platform for artists, venues, and fans.
The evening had countless standout moments as the performers celebrated the Year of the Iron Ox. Iggy Pop kicked off the night with a haunting spoken-word performance of "Do Not Go Gentle that Good Night" by Dylan Thomas before Laurie Anderson and Rubin Kodheli, along with Jesse Paris Smith and Tenzin Choegyal, performed a song from their Grammy-nominated album Songs from the Bardo. Accompanied by Philip Glass, Jackson Browne and the Scorchio Quartet, Phoebe Bridgers returned for the second year in a row to perform her 2021 Grammy-nominated single "Kyoto," and a moving rendition of "Moon Song" with Rob Moose on strings. Eddie Vedder performed "Can't Keep" with only a ukulele and Annie Lennox gave viewers an uncommonly intimate performance at her piano singing some of her most beloved songs including "Cold" and the Eurythmics' "You Have Placed a Chill In My Heart."
Black Pumas got the virtual crowd on their feet with their soulful single "Colors" (nominated for Record of the Year at this year's Grammys), and Cage The Elephant performed their runaway hit "Ain't No Rest For The Wicked." Brittany Howard made her return to the Tibet House "stage" with her 2021 Grammy-nominated single "Stay High," and Wayne Coyne and The Flaming Lips took viewers on a wild ride inside the first-of-its-kind bubble concert with the world premiere footage of "Flowers of Neptune" and "All We Have Is Now." Americana singer-songwriter Valerie June put her own spin on Radiohead's "Fake Plastic Trees" and Fleetwood Mac's "Landslide" while Angélique Kidjo showed off her powerhouse vocals with an afrobeat rendition of the Talking Heads' "Once In A Lifetime." It was family affair as Patti Smith joined her daughter Jesse Paris Smith on "Wing," and Marc Anthony Thompson of Chocolate Genius, Inc. joined his daughter Tessa Thompson for three moving spoken word performance videos.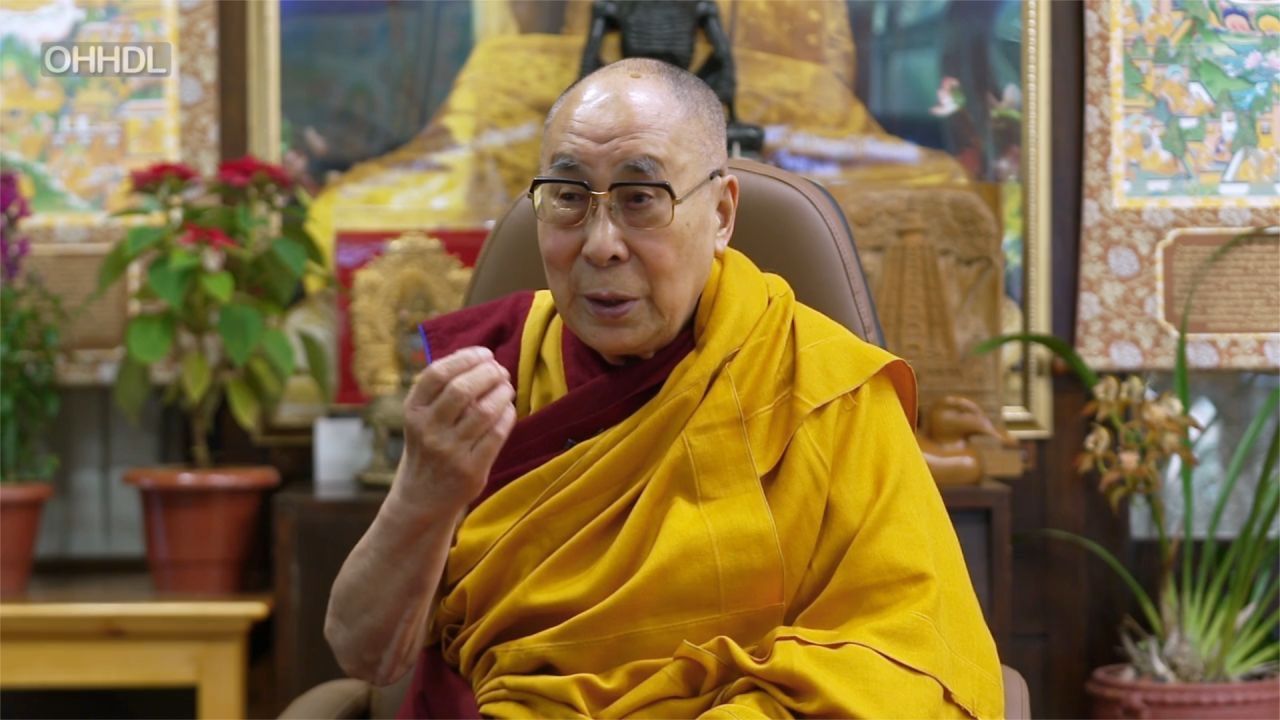 The night concluded with a special message of gratitude from His Holiness the 14th Dalai Lama and a beautiful performance of "Be The Sky" by Philip Glass, Tenzin Choegyal and Saori Tsukado. Longtime Tibet House Benefit alumnus Patti Smith closed the show with her famed anthem "People Have the Power," (courtesy of Pathway to Paris) a longtime tradition which perfectly captured the empowering spirit of the evening. Another highlight of the night included a surprise piece of archival footage featuring Philip Glass and Allen Ginsberg performing "Wichita Vortex."
All proceeds from the concert will support the work of Tibet House US, a non-profit educational institution and cultural embassy founded in 1987 at the request of His Holiness the Dalai Lama to ensure the survival of the unique Tibetan civilization. Throughout its rich history, the one-of-a-kind Tibet House US Benefit Concert has had hundreds of world-class artists participate including Alabama Shakes, Carly Simon, David Bowie, Stephen Colbert, Lou Reed, Sharon Jones, FKA twigs, The Roots, Jim James, Vampire Weekend, St. Paul and the Broken Bones, Blood Orange, Sigur Ros, R.E.M, Emmylou Harris, Jon Batiste, Nathaniel Rateliff, Jason Isbell and many, many more. The event has garnered praise from many, including New York Times, Rolling Stone, Hollywood Reporter, Wall Street Journal, Entertainment Weekly, Associated Press, Billboard and Vogue.