In Adam Wakefield's debut album with Average Joes Entertainment, Gods & Ghosts, Memphis soul meets New Orlean's funk. Think crisp air, crystal blue lakes and a guitar by a fireplace. Wakefield's songs are laced with irony and heartache. His robust vocals jolt his lyrics to life, and he's got you right where he wants you. The swooning instrumentals in the background mixed with his melodic voice will have you envisioning Gods & Ghosts.
The initial track on the album is blues-steeped, "Breaking Strings". The strum of a guitar fills your ears as the song breaks. It immediately makes your foot tap and your head rock back and forth. "I found the meaning of life but I got no one to tell", are some of the lyrics of the song that many of us can relate to; having so much to say but no one to say it to. "It all goes to hell as far as I can tell", a bold statement that brings listeners back down to Earth. "Came out feet first back when I was born but I just can't seem to land on 'em no more", the line reads and reminds us how much things change as we get older. "Breaking Strings" is a track all about wholesome humor and the cold hard truth that is life.
"Cheap Whiskey and Bad Cocaine" starts with a melody that makes you feel like you should be sitting in a room with a fireplace lit and a cocktail in your hand. "I'll be riding high as a Georgia pine on cheap whiskey and bad cocaine" are some lyrics he belts out from the bottom of a whiskey glass. You envision yourself sitting in the corner of that warm room with a cigar in your hand, very high class. "Angry or sad than I'm just left with some damn fools old heartache" are emotions most people have felt. This song will have your inner sex, drugs and rock 'n' roll self out and ready to play.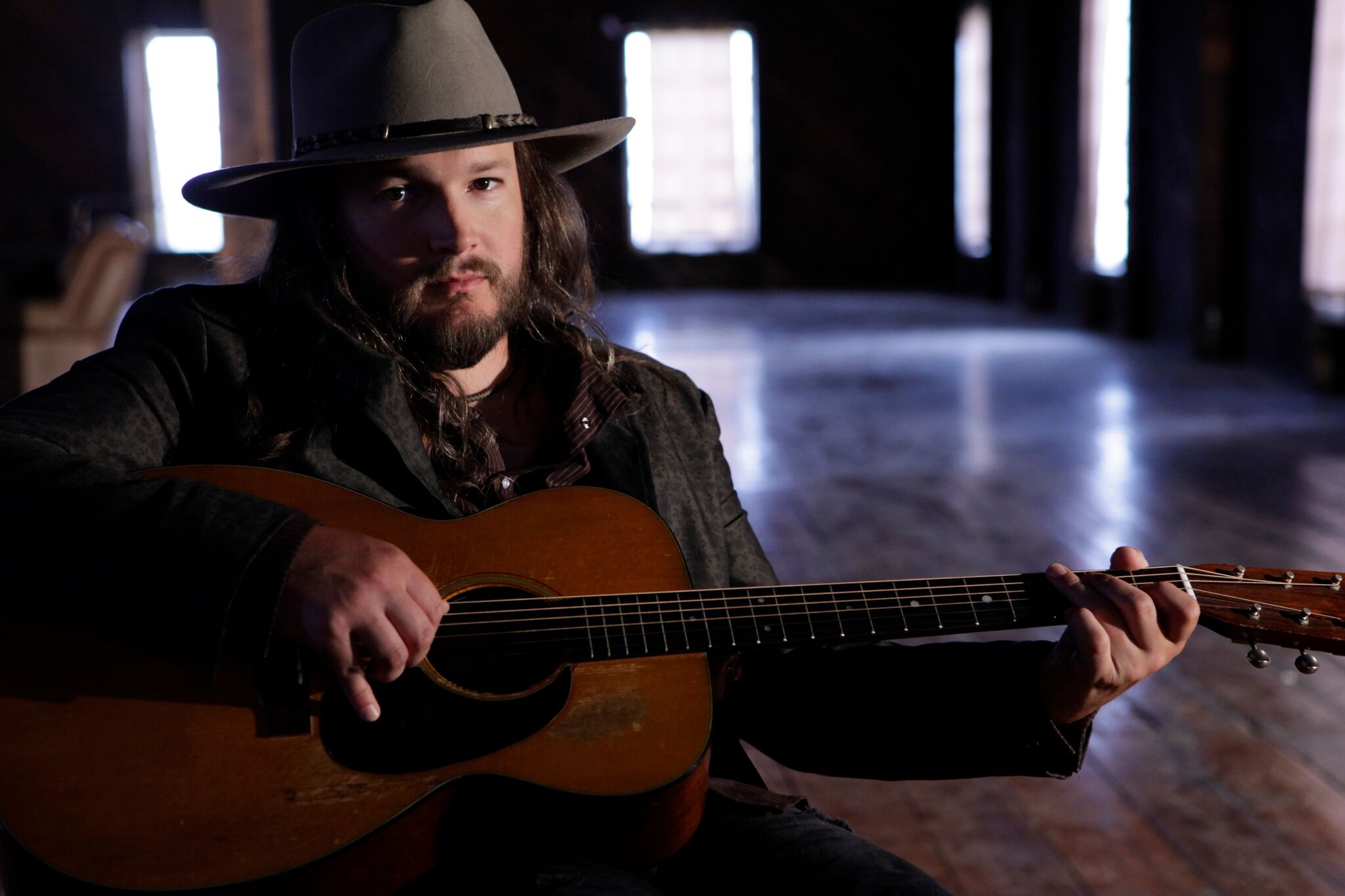 The title track, "Gods and Ghosts", opens with the sweet sounds of guitar strings being plucked. The song is all about the sides of ourselves we never show to anyone. The track allows an insight into Wakefield's raw emotions. You feel for him, the heartbreak and the hurt. "As much as I'd like to, I could never forget, the days before my older brother left", followed by, "You probably think we were never all that close, cause I don't talk about him, but I miss him the most". You feel the pain in his voice and have no choice but to reflect on the painful things that have happened to you. "That's just some sides of me I never show, to anyone but Gods and Ghosts" is a powerful line anyone can relate to. There will always be parts of ourselves we do not share, the only ones lucky enough to get that close are, well, "Gods & Ghosts".
The storyline continues with the acoustic, bubbly track "Dry Days". The song will take you to church with the soulful sounds of an organ. It concludes with one hell of a guitar solo. "Living these dry days, too tired to try days." Everyone has days where they are just too damn tired to try. That Friday afternoon, 2 p.m. feeling is very real. The best way to combat that though? Sit back and listen to "Dry Days", it always helps to know someone feels just like you do. Wakefield did the world the service of putting this feeling into a song. You know what they say, misery loves company.
"Good Morning Sunday" has a woozy, lullaby sounding vibe to it. The melody is soothing and you can almost imagine humming it to your newborn as you lull them to sleep. Although the lyrics, such as, "This time last week I was sleeping it off on the bathroom tile", isn't exactly child-appropriate. Later in the song, he belts out the title, "Good Morning Sunday," and it throws you back as it takes your breath away. The song signifies rebirth and remembrance. "I forgot how your sun felt on my face and the sound of the birds in the choir...know it's been a while.". Every once in a while you skip Sunday church. Sometimes, it turns into more than once in a while. "Good Morning Sunday" is a call home, a sense of belonging and a reminder you will always find your way back.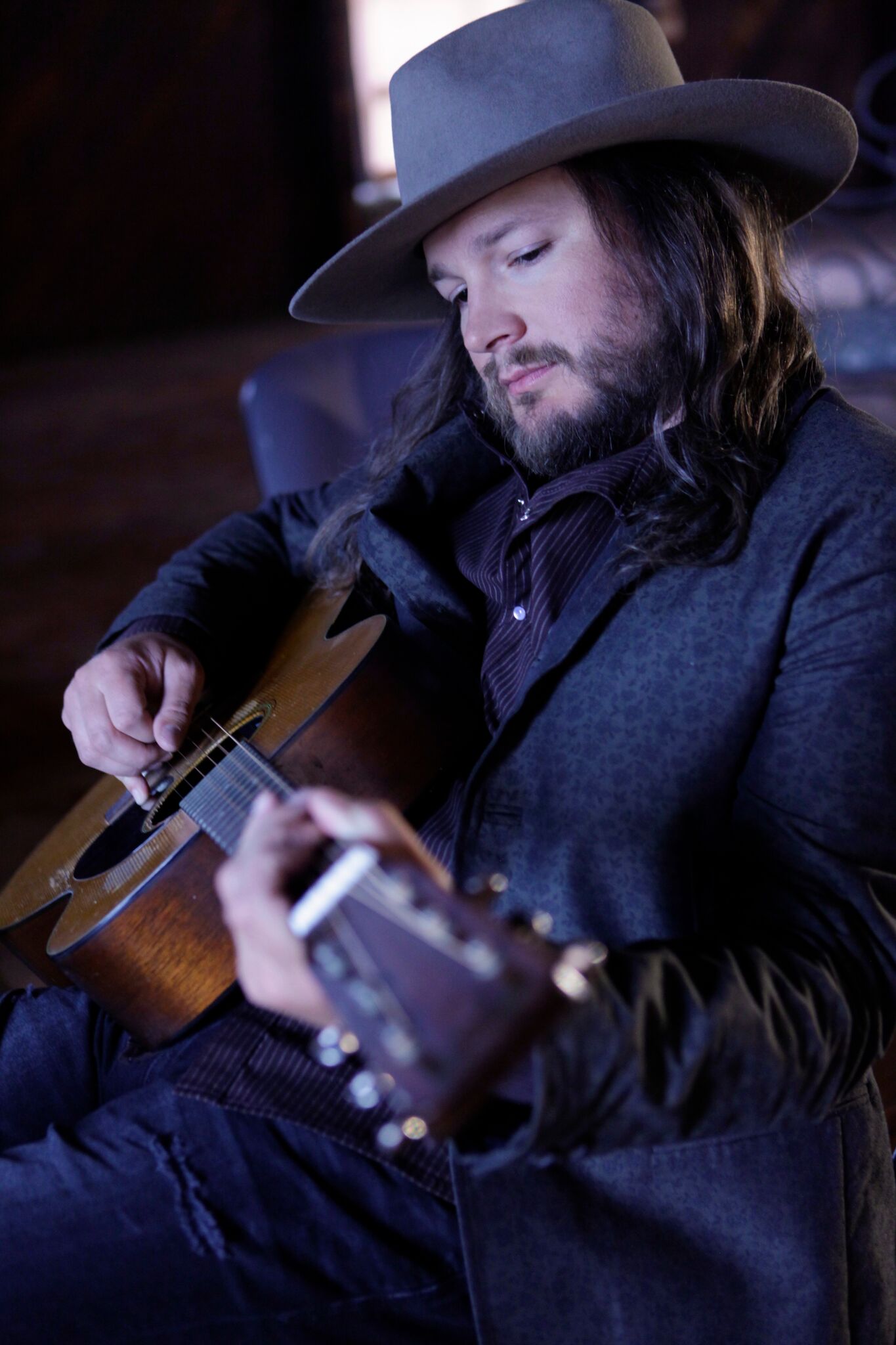 "As Good As It Gets" paints a picture of simpler times. Think small town where everyone knows your business. The plucking of the guitar strings puts you on a front porch in a rocking chair. "If the rain holds off I'll take a walk into town, start a tab down at Jeff's and see who's hanging around". If you grew up in a small town, you know there was a local bar everyone flocked to. "Playing cover songs for a beer and a tip. I'd be just fine to carry on like this". Most songwriters and performers can relate to this. You don't always do it for the money, you do it because you love it, and you'd have no problem with it staying like this. Wakefield reminds us we need to sit back and appreciate what we have a little more.
Once you're halfway through Gods & Ghosts you get slapped with the sweet melody of "Prairie Lullaby". Wakefield's swooning vocals in this track are for anyone whose decisions have led them far from the ones they love. "What time is it now in Texas, here in Tennessee the sun just set". Distance is never easy, and Wakefield makes you feel that deep in your soul. "Tell me it's just a dream and we're both where we're supposed to be". This is a powerful line and can be a dangerous game we play in our heads, questioning whether or not we made the right choice. However, somehow, he makes you feel a-okay about it.
"The Good Times" is one of Gods & Ghosts more upbeat tracks. It's that foot-tapping, head bopping, kind of high-quality song. It makes you want to pull out your banjo and sing along. You can just picture this song being played while relaxing on a pontoon boat on the lake. The upbeat tempo just makes you feel good inside. A line from the song reads, "One thing that I've learned from all the years I've spent on Earth is it ain't like they show it on TV". The world definitely is a real, raw place. It is not all rainbows and sunshine like TV sometimes makes it come off as. "So just keep doing what you like best, don't you listen to none of the rest," is a pleasant reminder to just do whatever you want. People are always going to have an opinion or something to say, why not give them something to talk about.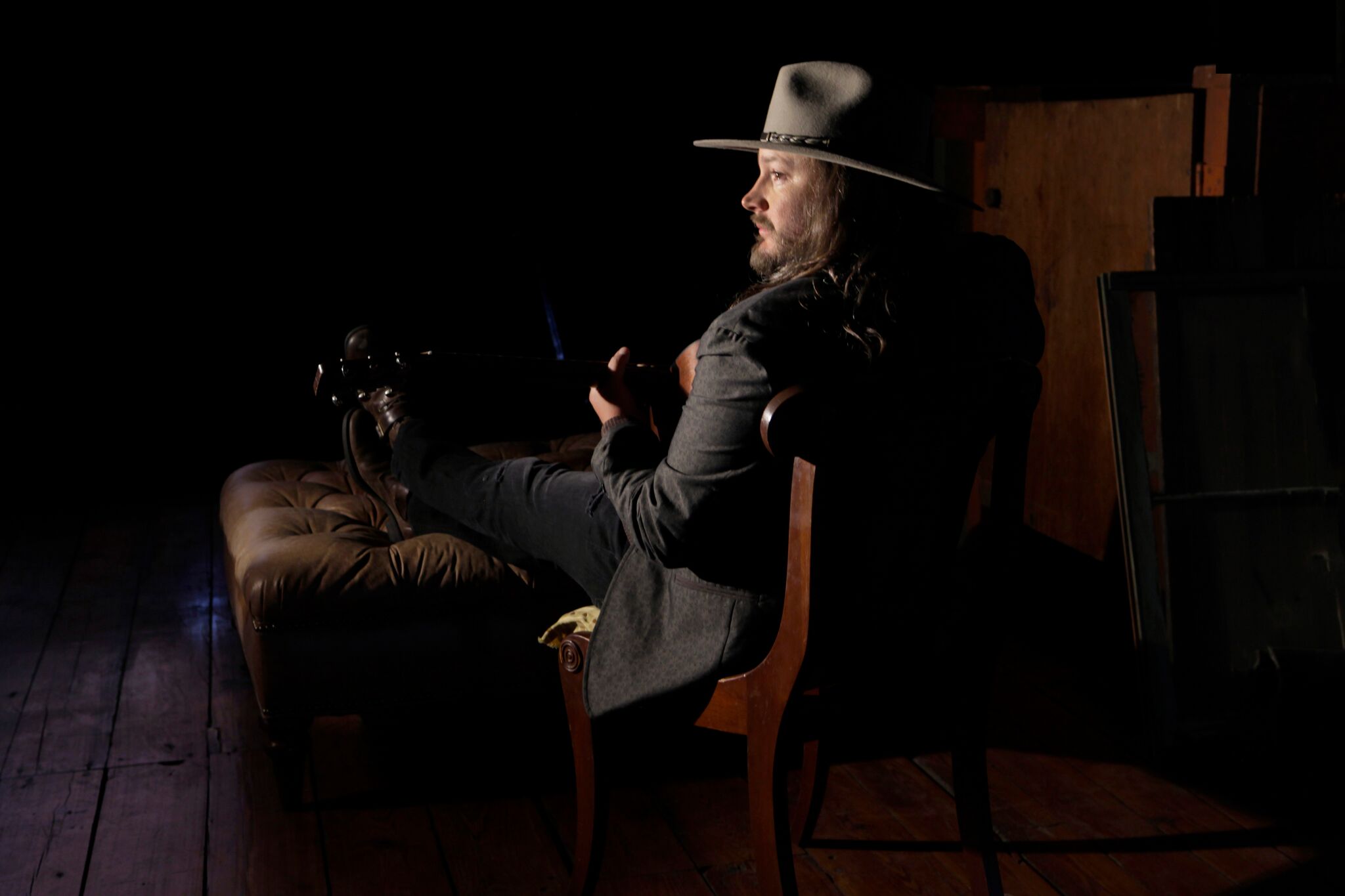 Wakefield's time performing with the SteelDrivers yielded some killer songwriting. One of their songs, "Peacemaker", actually inspired the lick at the beginning of "Shoot Me Where I Stand." This track is all about being right about a liar. It can be hard to keep yourself away from a toxic person in your past. However, Wakefield makes a bold statement with, "Promise to shoot me where I stand, if I ever take her back again". Wakefield's crooning vocals give you no choice but to feel the force behind his voice. You can't help but laugh with the line, "If lies had wings that bitch would be a bird". Whoever comes to mind when you hear that line, be sure to send them the song.
"Sometimes Sarah" is a somber love song. It's a hard reminder that sometimes even the ones we love, leave. The track also speaks of the things we use to distract ourselves, whether it be humans or Hennessey. Everyone has something that distracts them from the now. "Brandy brings me back to before you came and left me broken behind". Music and alcohol are powerful things. Each has the capability to bring you back to a place in time, whether you want to be or not. "I'll just gather what's left of my pride and I'll go". Wakefield's voice forces you to feel the emotion and power behind his voice. You're right there with him, feeling that pain.
"She Loved Country Music" is another upbeat, tempo track on this stellar album. Relationships change people, and often you find yourself changing for your significant other. This song makes you want to get up, grab someone, and dance around do-si-do style. "She's pulling up her country roots, just traded in those cowboy boots, tell me what's this poor boy to do". This track and these lyrics just make you want to dance around, not a care in the world. Get rid of everything and just start fresh. "Goodbye country music say hello to rock & roll."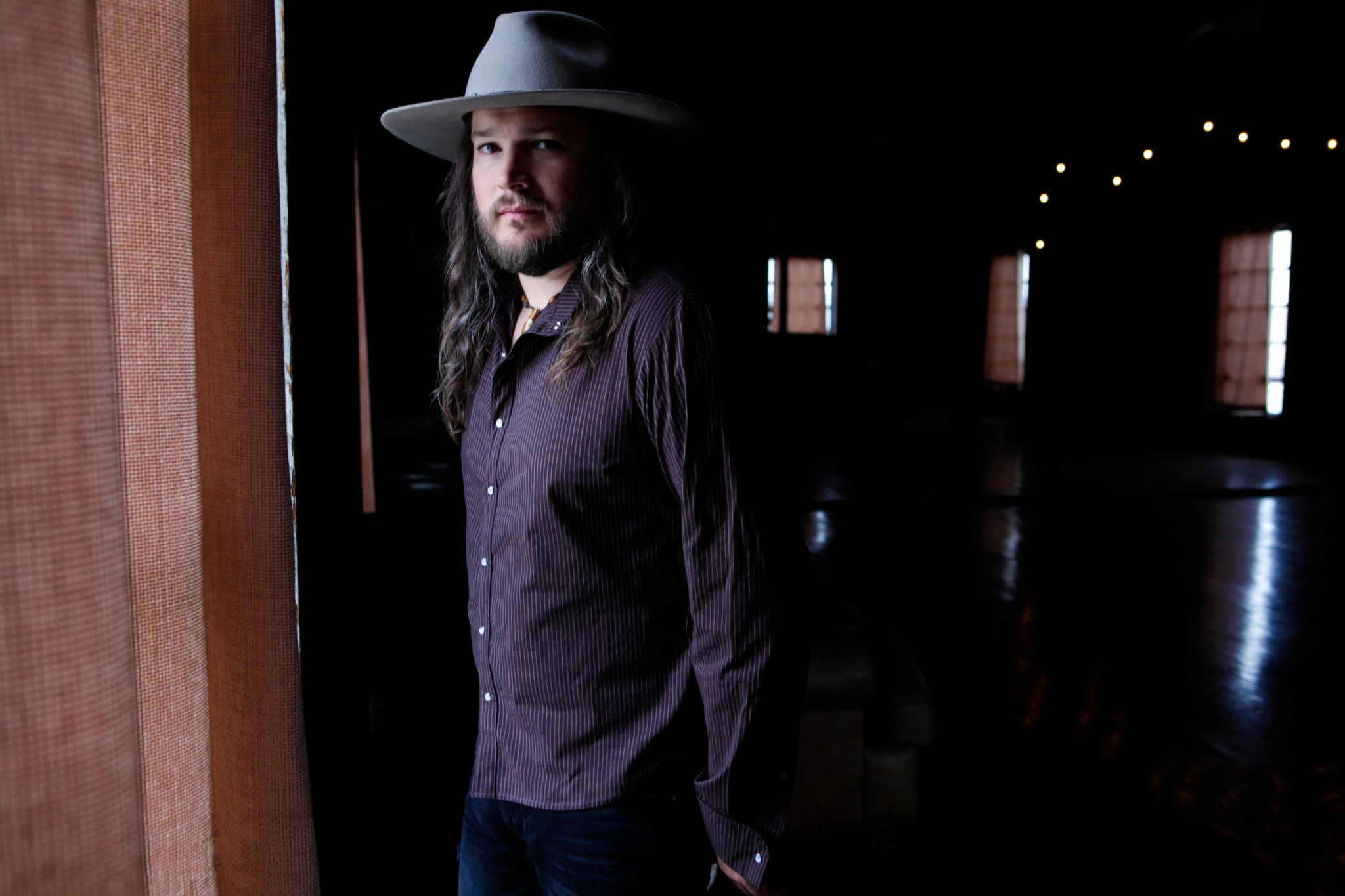 The guitar tracking on "River Stone" combined with what can only be compared to a choir of angels make the final track of Gods & Ghosts totally worth waiting for. Wakefield's vocals are out of this world. They are almost too good to be true, his vocal range is nothing short of just absolutely incredible. The sheer talent this guy has is unreal and is a sound the music industry is desperately in need of. "That one moment stretched out for all time when I realized you'd never be mine", is just one of the lines this heart-wrenching track contains. The last minute of "River Stone" has one of the most incredible guitar solos your ears will have the pleasure of hearing.
Gods & Ghosts is nothing short of incredible. Adam Wakefield's sheer talent has been showcased with a real piece of art here. All of these experiences on the road, in the studio, in writing rooms, and on national TV play into Wakefield 's artistry. "I'm not saying I've had a hard life," he says, "But when I write songs about somebody dying or trying to get sober, these are experiences I've had. The more you wear your heart on your sleeve as a writer, the better the tunes seem to turn out. That's what John Prine, Jamey Johnson and people in that vein do. That's where I want to go with what I do." One thing is for sure, Wakefield is going a damn good job of that.
"Listen to Gods & Ghosts HERE.