The sun was setting over Allston. Streaks of blue and pink could be seen behind the stage, as Natalie Portman introduced The National, her friends of ten years... At first, there was a little bit of feedback, as the sound was being adjusted, but soon enough, that unmistakable, deep, penetrating voice began to mesmerize the audience. Yes, the band is a bit older, the lead singer's hair almost gray, but that voice....it did not disappoint.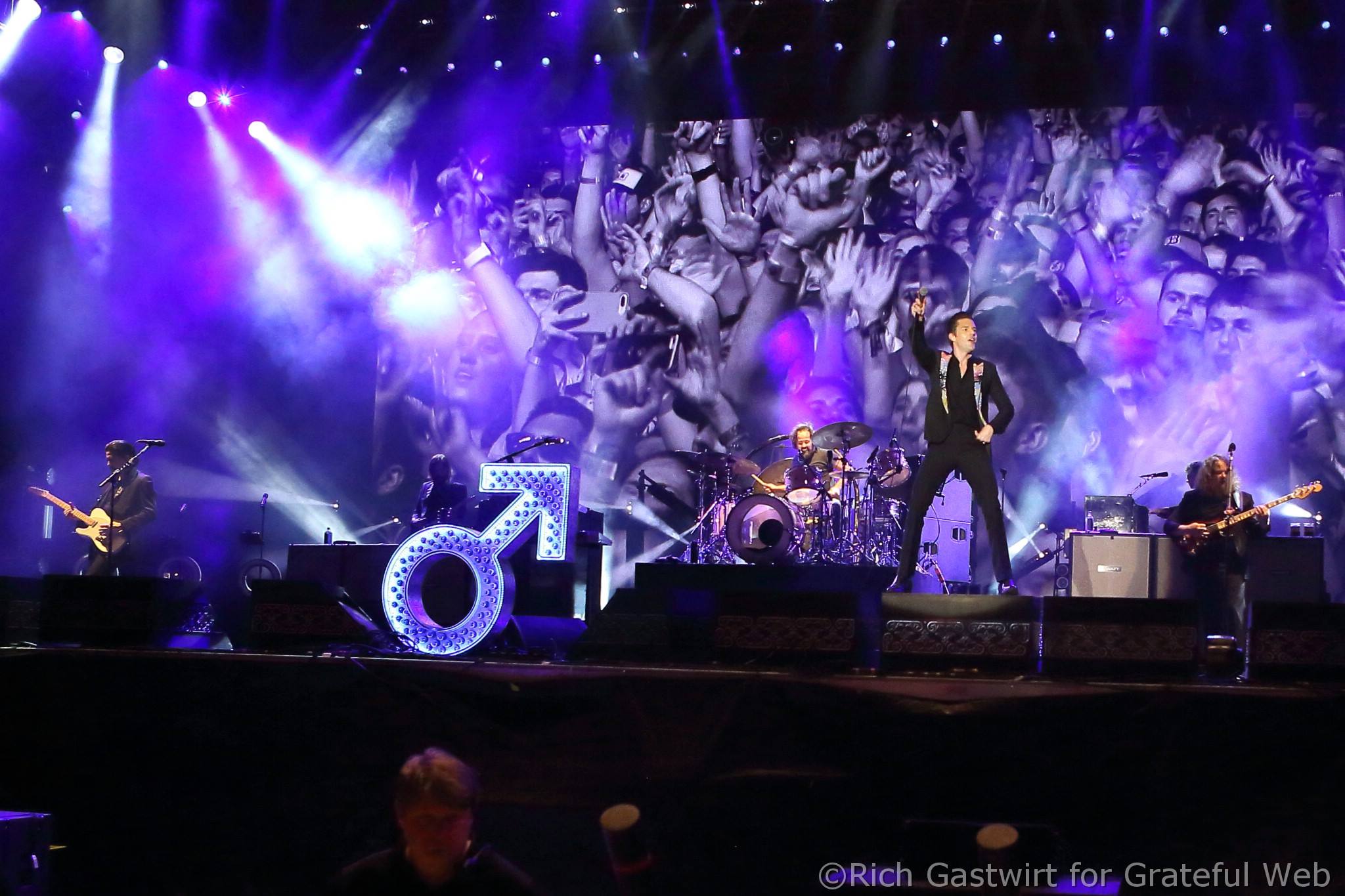 They say to write about what you know, and I know The Killers. They took the stage at 9:20, without introduction. Mr. Brightside was their first song of the night, and the people were running across the lawn to catch a glimpse of Mr. Flowers. The band played most of their hits and even brought "Nick from Boston" on stage, for a drum solo. The band even sang a Tom Petty song.
For "HUMAN" they had robot special effects. It was a glorious, Vegas-style show. For his encore, Mr. Flowers changed into a bright gold suit, sunglasses, and shiny gold boots! The crowd went wild, as usual.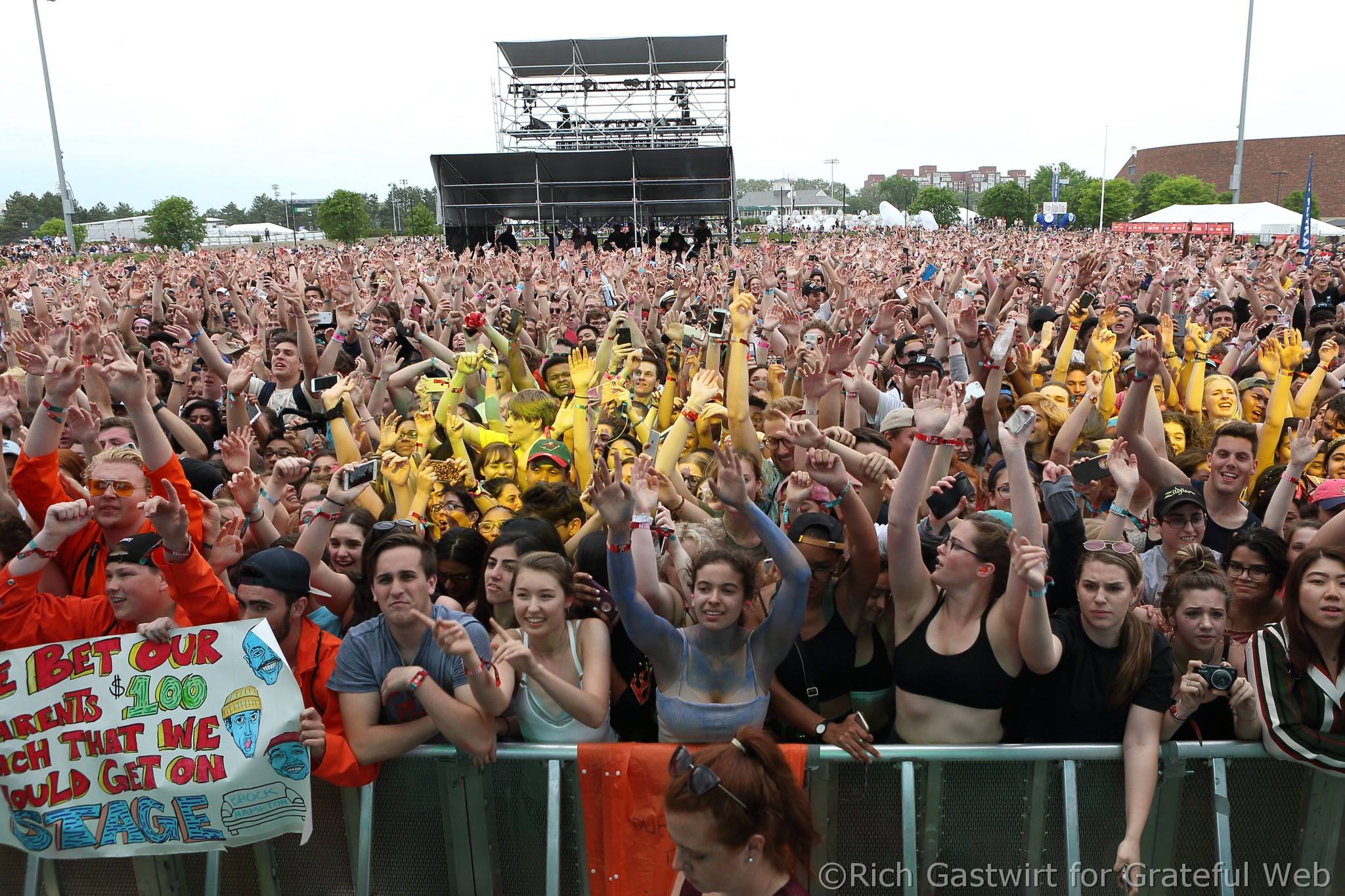 I discovered the IKEA DJ Tent, where you could chill on a bed, or hang in a hammock, dance, eat, drink, as you listened to some very "serious" dance music.
Jack White, you know you want to hate him, but he is amazing live. He had a countdown to his performance, cabaret music playing in the background, black and white spotlights, for a very dramatic effect. The experience was very trippy...he had distorted images on the video screens, reminding me of old "Ghost in the Machine" anime. Jack played non-stop, and his guitar skills are admirable. People were dancing like mad, even the staff was jumping on their vehicles and showing off their moves. The sound was absolutely impeccable. It was the one show where everything sounded perfect.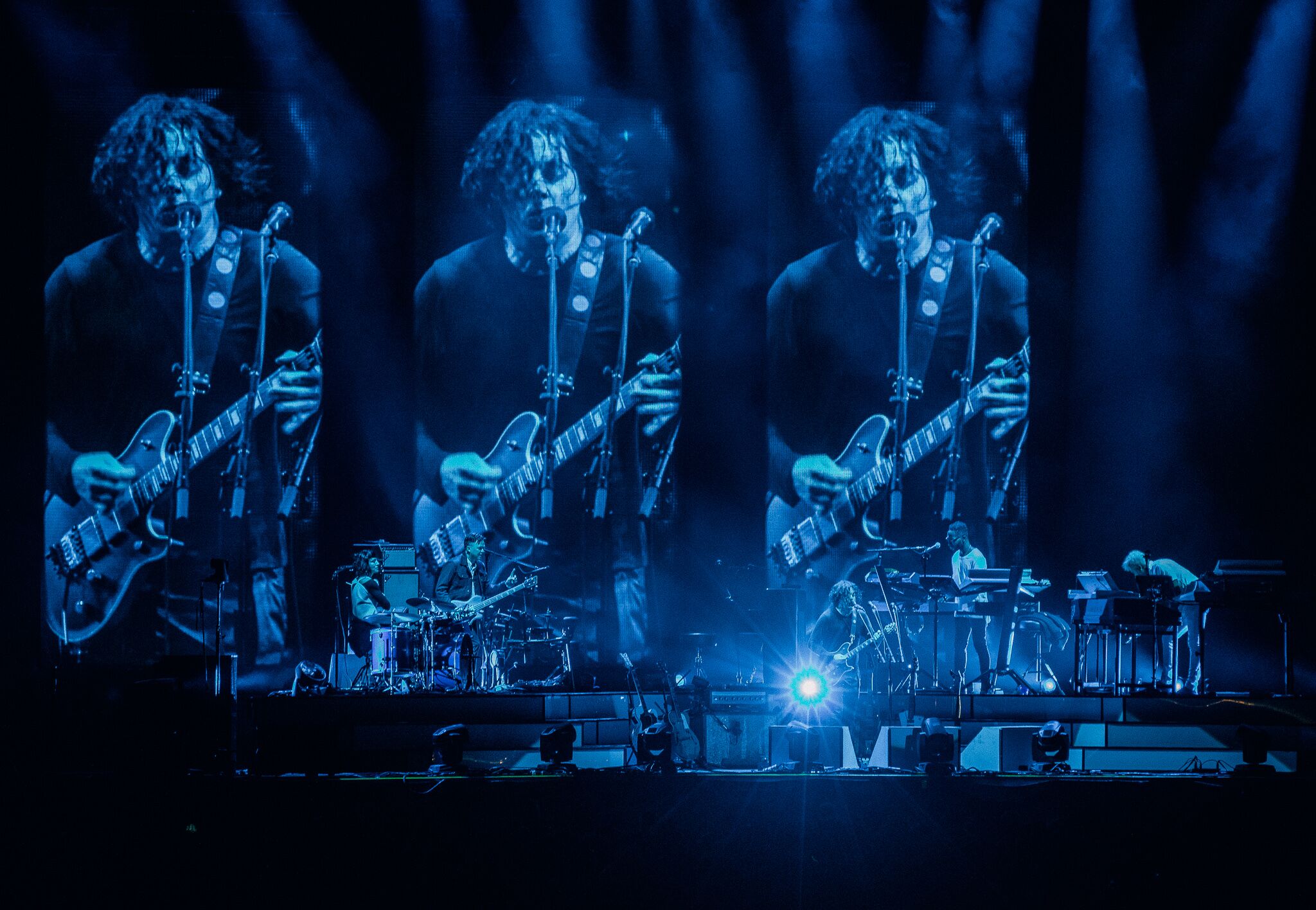 He did not play too many new songs, but he did play some White Stripes, ending with "Seven Nation Army" (you know, that Wichita song, as my friend puts it)...and the crowd was extremely happy, myself included.
Mike D, he may be middle-aged, but he is in great shape and was jumping around the stage as much as he used to when he was just a Beastie Boy(s). He rapped lots of Beastie classics. The show was high energy, despite the rain and the cold. Even the kids knew all the words. This was an all-ages show, and most of us in our 40's and 50's who grew up with the band, in the 80's, now have kids and grandkids. I was a bit shocked at how many children were at the show, but happy to see this new generation get some exposure to old school rap.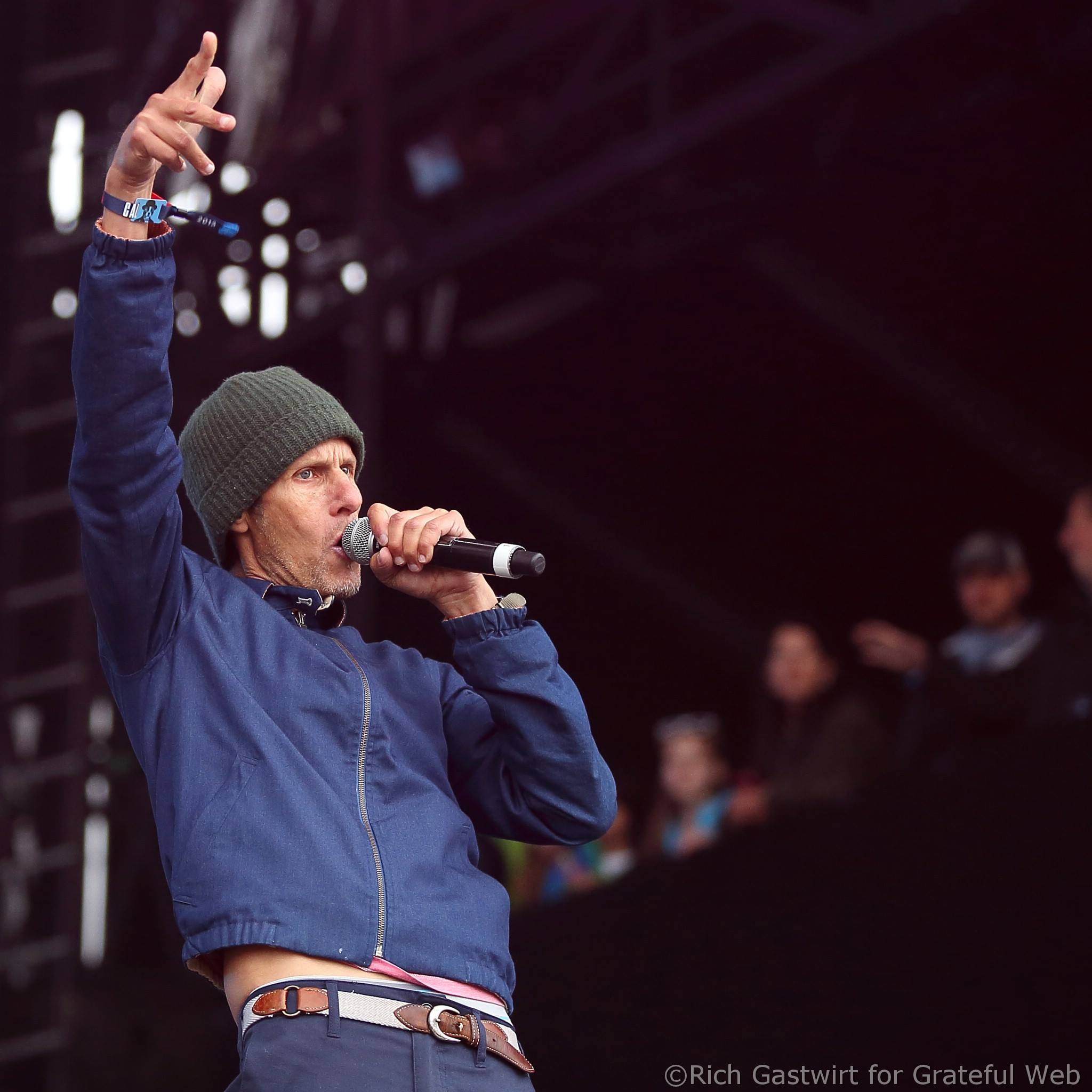 Khalid was a classic show, with dancers in bright colors, taking turns wowing the crowd. The rain was pouring by this point, but this did not stop anyone from dancing and taking in the beauty onstage. The music is solid. Khalid is great live, and he knows how to get a crowd going.
Eminem closed out the festival. He explained that it had been 14 years since he played Boston and that he "missed" us. I find that hard to believe, but I appreciate the sentiment. He has not aged at all. Wearing his burgundy hoodie track suit, this boy delivered a fun time. The crowd was holding up lights, blowing bubbles, dancing across the field. The weather was quickly forgotten. I did not stay until the end, because I had to rush home and see the Celtics try to stop LeBron....but I know everyone had a great time.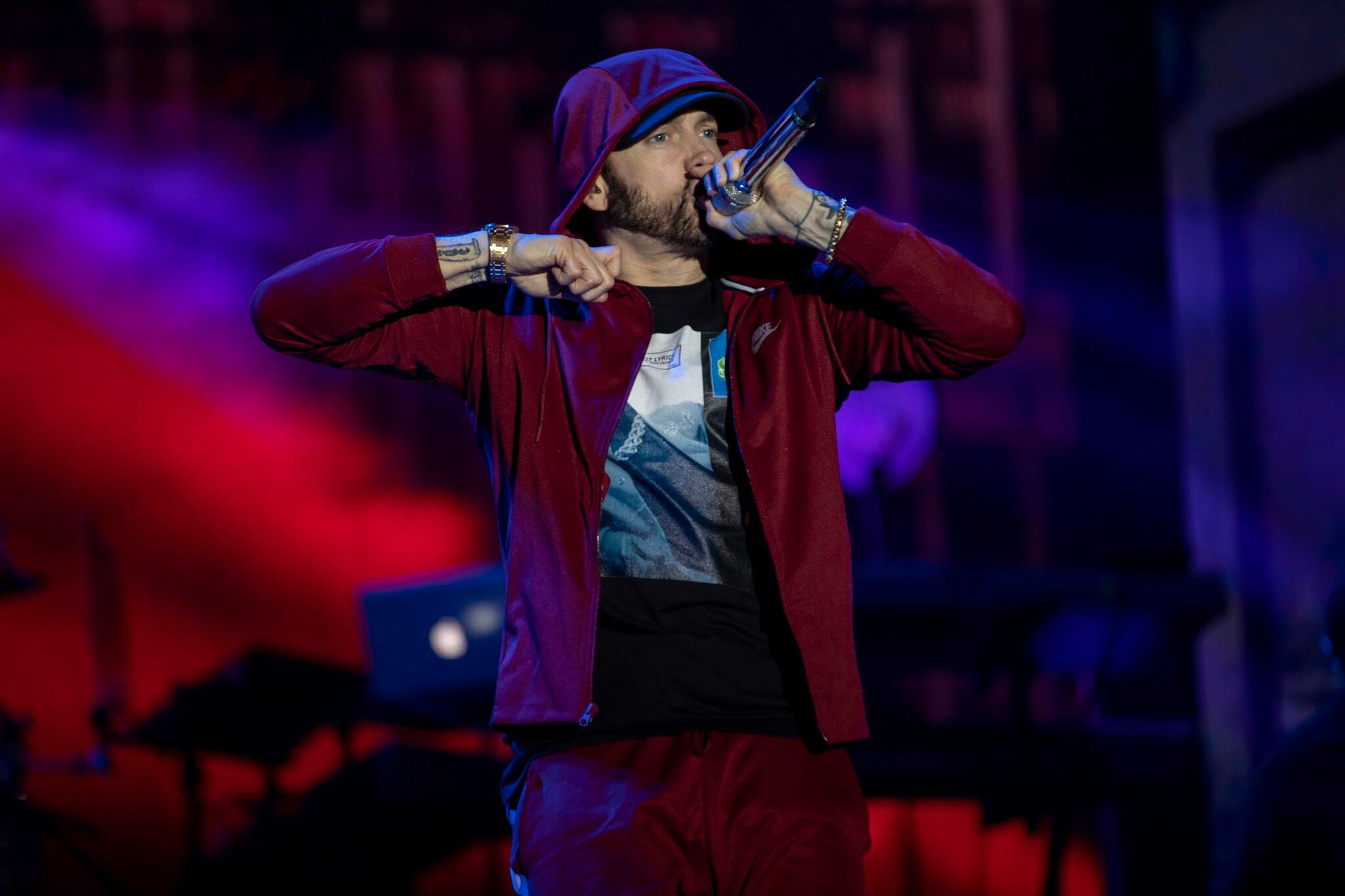 Check out more photos from Boston Calling 2018.