On Saturday, December 21st, Norwalk, CT based indie-groove band Goose hosted Goosemas VI at the historic Wall Street Theatre. This year's sold-out hometown show was the capstone to a year of incredible growth, as the quartet progressed from playing at small bars to nationally renowned theaters in a matter of months.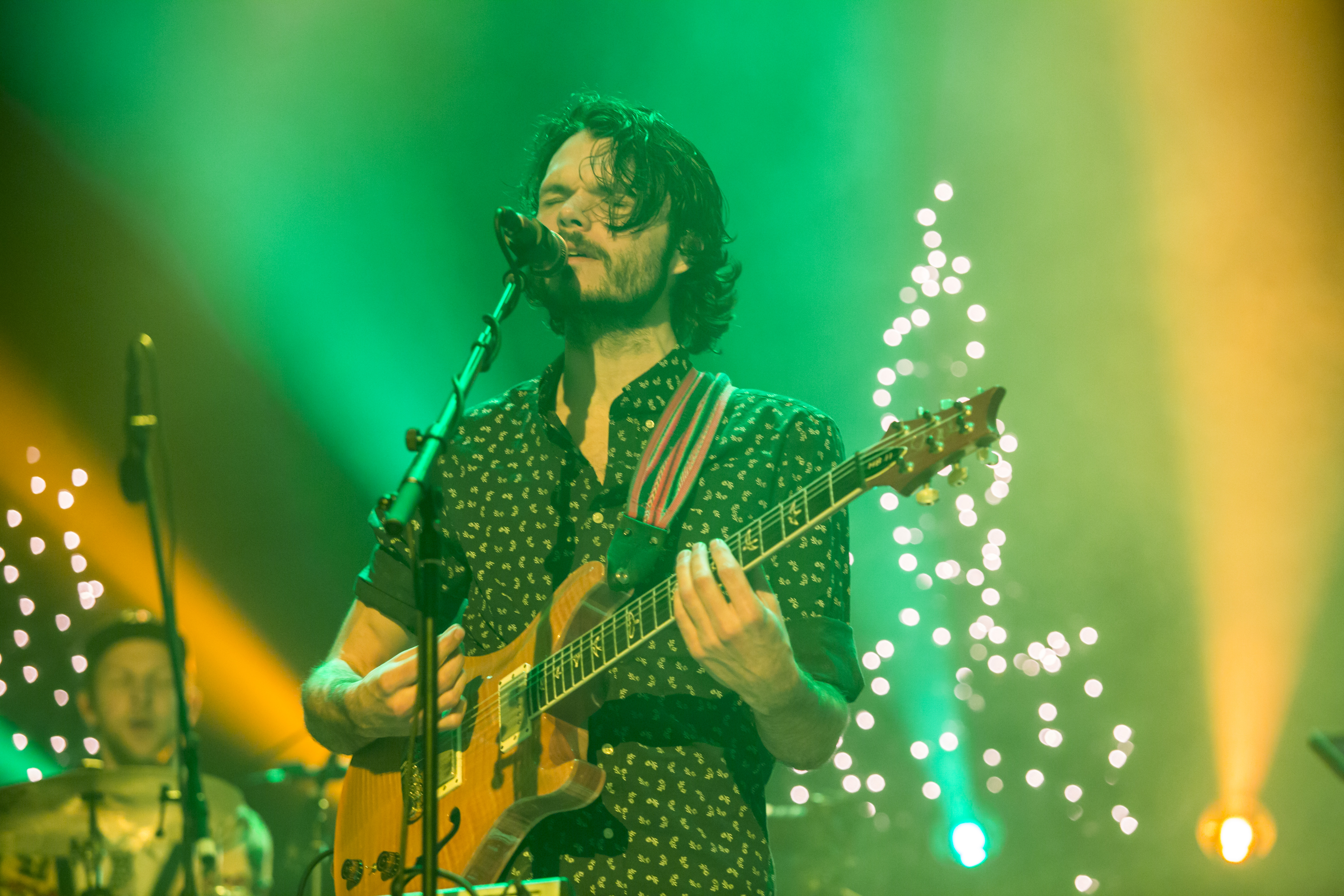 The sixth annual Goosemas show was Goose's biggest headlining show to date, as over 1,100 concertgoers packed the band's hometown theatre to see two sets called "The Ghost of Goosemas Past" and "The Ghost of Goosemas Future." Both sets incorporated fan-favorite originals, including "Yeti," "Tumble," and "Wysteria Lane," and Christmas classics like Vince Guaraldi's "Linus and Lucy" and The Trans-Siberian Orchestra's "Carol of the Bells."
Perhaps most exciting for Goose fans was the long-awaited debut of three new original songs, entitled "Arrow," "Honeybee" and "Your Ocean."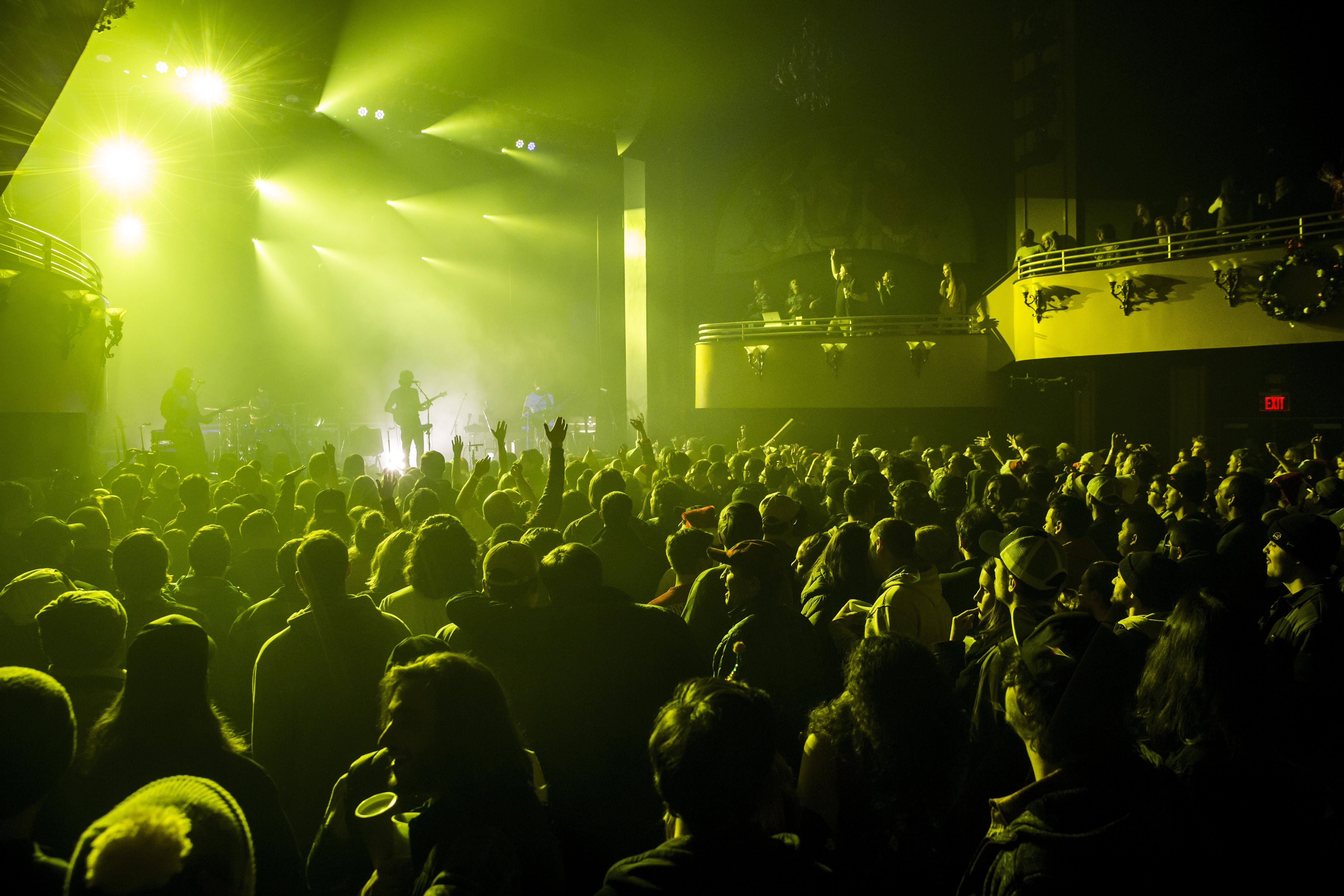 This year's mellifluous musical marathon provided attendees with over almost six hours of music, featuring a stellar opening set from Talkpeck Soundsystem, a project led by local Guitarist/Singer Matt McNulty that incorporates music from the renowned catalogs of The Talking Heads, Vulfpeck and LCD Soundsystem. McNulty was supported by an impressive collection of accomplished musicians, including Rob Compa (Dopapod), Sammi Garett (Turkuaz), Avery Acevedo, Scotty Zwang (Ghost Light), Rob Madore (Electroniq Soul), Jeff Engborg (Great Blue), Ian McGuire (CIA), and Miles Livolsi. DJ Doey Joey opened the night and provided a fresh mix of funk and disco that kept the crowd moving all night.
For the first time, Goose expanded the charitable "wing" of their organization and hosted a can drive for Norwalk-based Open Doors, a homeless shelter and food pantry that has supported local families since 1983. Fans who donated non-perishable food items were entered into a raffle for prizes including limited-edition merchandise and tickets to upcoming shows. The band successfully collected over 300 pounds of food for Open Doors.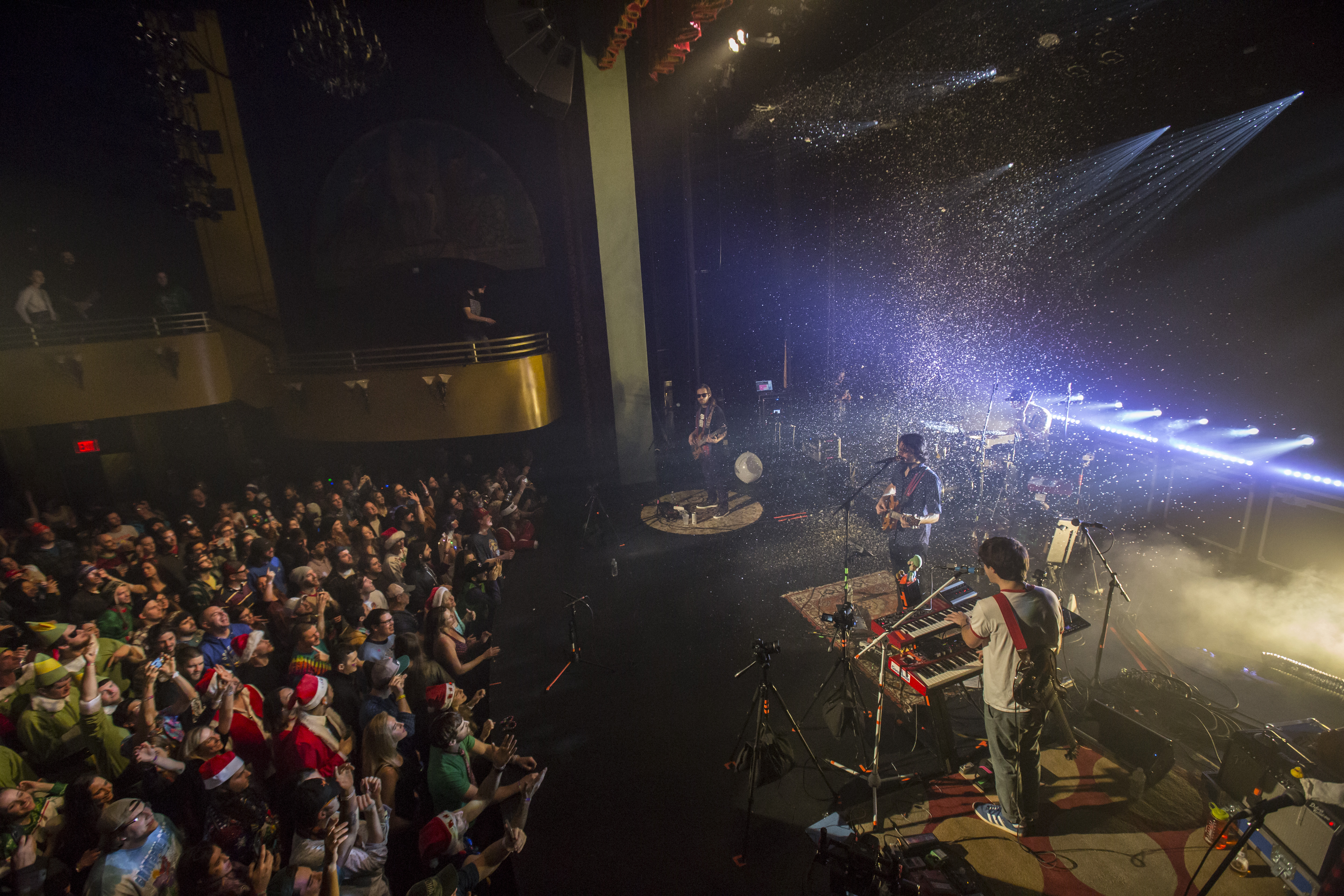 Goose is off the road for a few weeks, returning to the stage for two late-night shows in Mexico with Dead and Company at Playing in the Sand. Shortly thereafter, the band will embark on an extensive winter/spring tour that includes 13 west coast dates with Pigeons Playing Ping Pong, a run of headline dates and a performance for PBS's Bluegrass Underground at The Caverns, a subterranean amphitheater that presents the world's finest musicians in the world's most sublime and surreal setting.
Goose is comprised of Rich Mitarotonda (Guitar, Vocals), Trevor Weekz (Bass), Peter Anspach (Guitar, Keys, Vocals) and Ben Atkind (Drums).