We are premiering Gavin Preller's single from There Is Wonder - 'Midnight' - is accompanied by a music video directed by Gavin Preller. Recorded in May 2021 on a 20-year-old Canon camcorder, the video features up-close, hypnotic footage of a fire set in Preller's backyard. The raging flames and falling embers combined with the flowing acoustic guitar create for a trance-inducing experience, encapsulating a world-within-a-world in this mesmerizing video.
Gavin Preller's music has been compared to Will Oldham, Sufjan Stevens, Nick Drake, and Jeff Buckley. A native of Albany, NY, Preller began studying classical piano at the age of 3, later picking up guitar at ten years old. In 2019 he attended Berklee College of Music before dropping out after one year to live in an agricultural community in Southern France.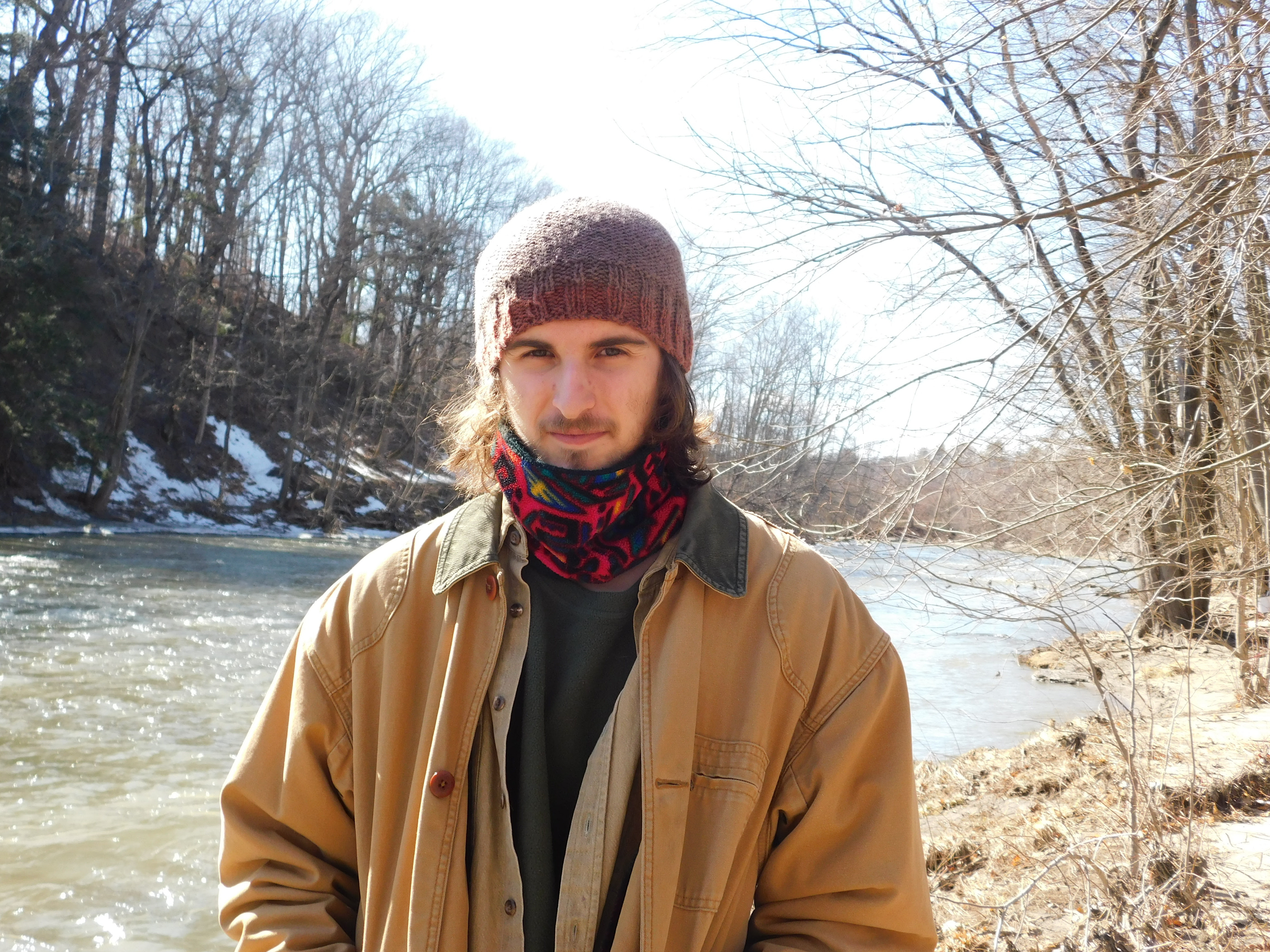 Back in the States in February, 2020, Preller took his backpack and acoustic guitar on a cross-country train to Portland, OR. He was living by himself in a used van, without a job, using a nearby Planet Fitness for showers, when Covid hit. That March, he sold the van and returned to his parents' home in upstate, NY, to wait out the pandemic. Determined to make the most of it, Preller set up a primitive home recording studio in a basement bedroom and sang into a microphone for the first time in his life.
While working part-time for a small, family-owned food company, Preller wrote and recorded songs. His focus was on minimalist, primarily acoustic recordings, relying on strong lyrical and harmonic sensibilities.
In early November, Preller sent 6 tracks for mastering to Kramer, an acclaimed indie producer (Galaxie 500, Low, Palace Music) and founder of New York's groundbreaking Shimmy-Disc label. To Gavin's surprise, Kramer replied one day later: "We need to talk." The following day, Gavin was signed to the newly revived Shimmy-Disc label.
There Is Wonder - a subtle, contemplative, and courageous debut - marks the beginning of Preller's promising music career.