Sitting at the base of the mountains in Placerville, California, High Sierra's sister festival Hangtown Music Festival covered 4 days of festivities which included beer tasting, meditation, yoga, costumes, but most of all, for the rock solid line up of diverse musicians. El Dorado County Fairgrounds opened its door with a freshly titled, Hangtown Music Festival. They may have dropped the Halloween Ball from their name, but that certainly didn't slow down the party of twirling costumes under sunny skies and cool mountain air all weekend long.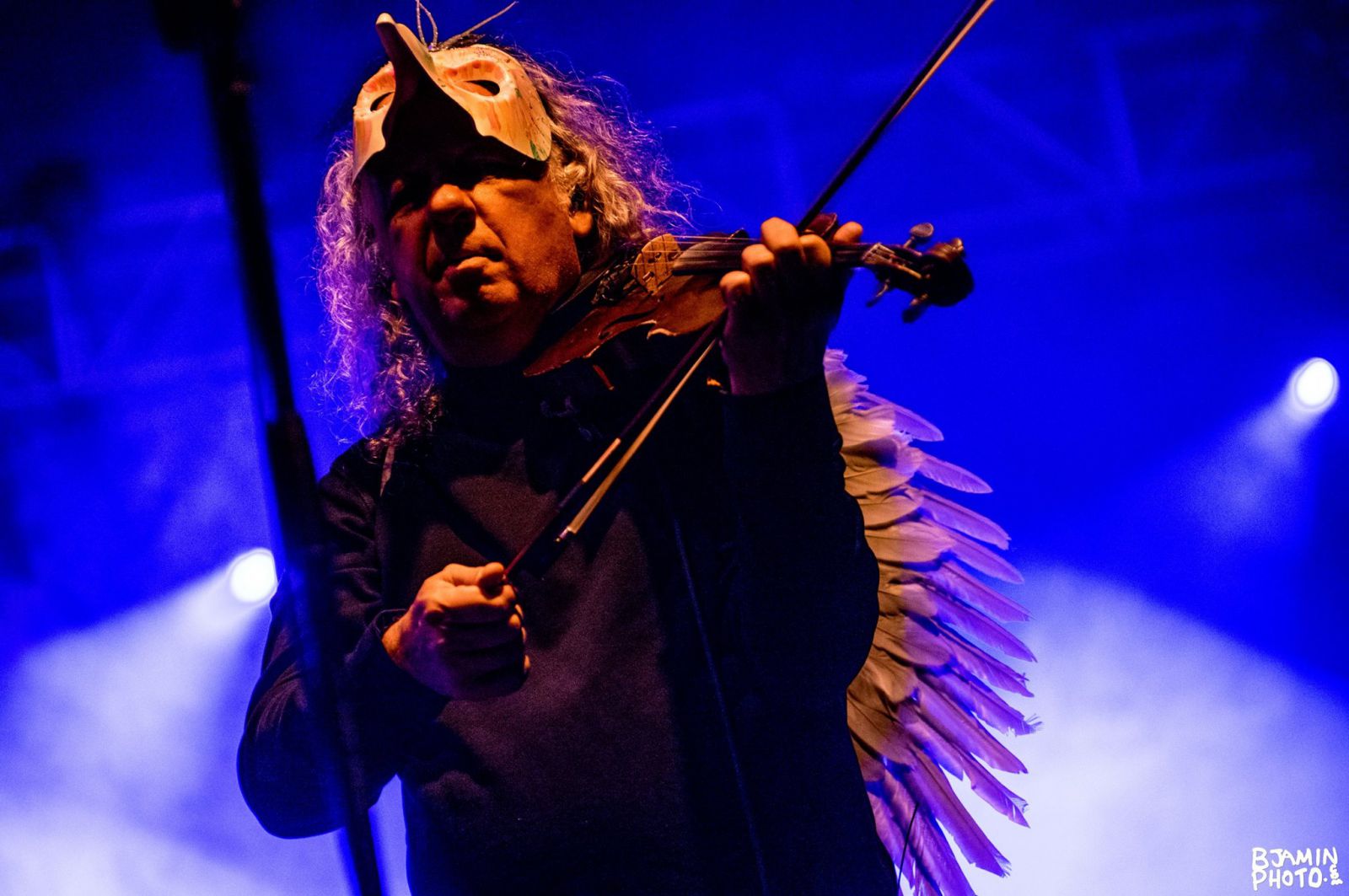 Our plan to start the festival with the indoor shows on Thursday quickly changed when a bomb threat and an RV Fire completely shut down two highways in the Bay Area. We didn't make it in time, but word on fairgrounds was it was the perfect warm up for the fun to come. Plagued by rain over the years, the warm Indian summer skies had us toastier than planned this year. Having missed last year, the addition of a 3rd stage in the main area was an unexpected treat as there was no room for silence with a constant transition from one band to next greeted our ears each day.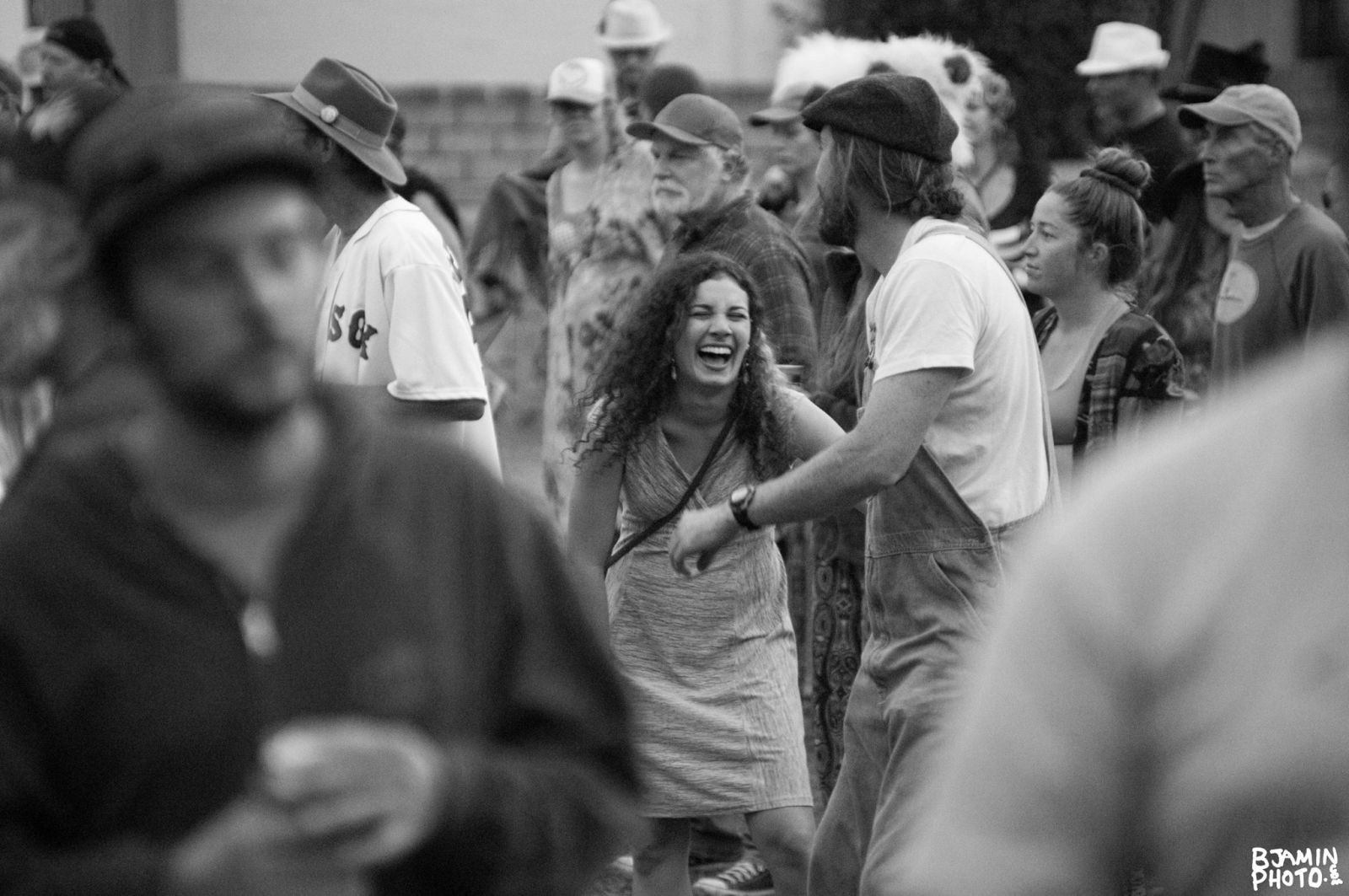 Friday, Pink Talking Fish took to the main stage for a fusion of Phish, Talking Heads and Pink Floyd songs. What a fun band to see live and make everyone feel at home. Tight playing and good energy had everyone revved up for more. Horseshoes & Hand Grenades followed with a full throttle set of new and old bluegrass through just one centered microphone. A special shout out to their ripping harmonica player, holstering several harmonicas and yet never missing a note.

Pimps of Joytime and Dead Winter Carpenters shared set times next. The Brooklyn based Pimps are always welcome sights and sound in California as their funk never stops and brought endless smiles and grooves to a very packed crowd. Tahoe's own Dead Winter Carpenters shined their greatness and beautiful voices through Friday afternoon. While their newest band member sure was showing but wasn't quite here yet, they continued to hit it out of the park and I can't wait to see what's next for them.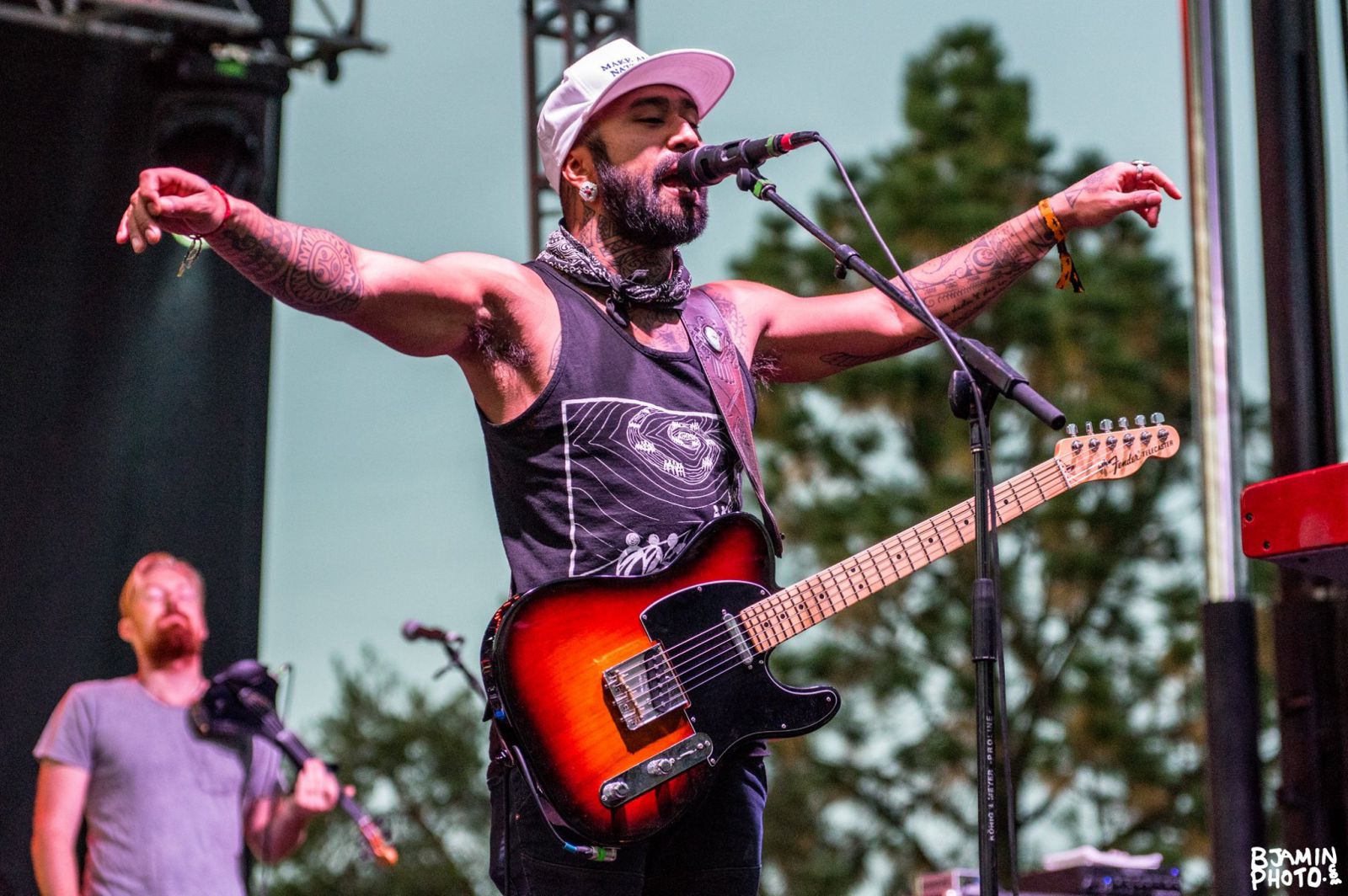 Nahko and Medicine for the People had always been the band I knew of, but unfortunately missed at High Sierra the past few years due to conflicting schedules. Immediately the positive energy this band released was felt through the crowd. Within minutes fans were smashed up against the rail singing every word and beaming with smiles. As expected, TAUK brought their funky unique mix of electronic yet jazzy instrumental music to the stage. Their sounds will always remind me of STS9 or Big Gigantic but with a thick UMPH of noise that is unforgettable.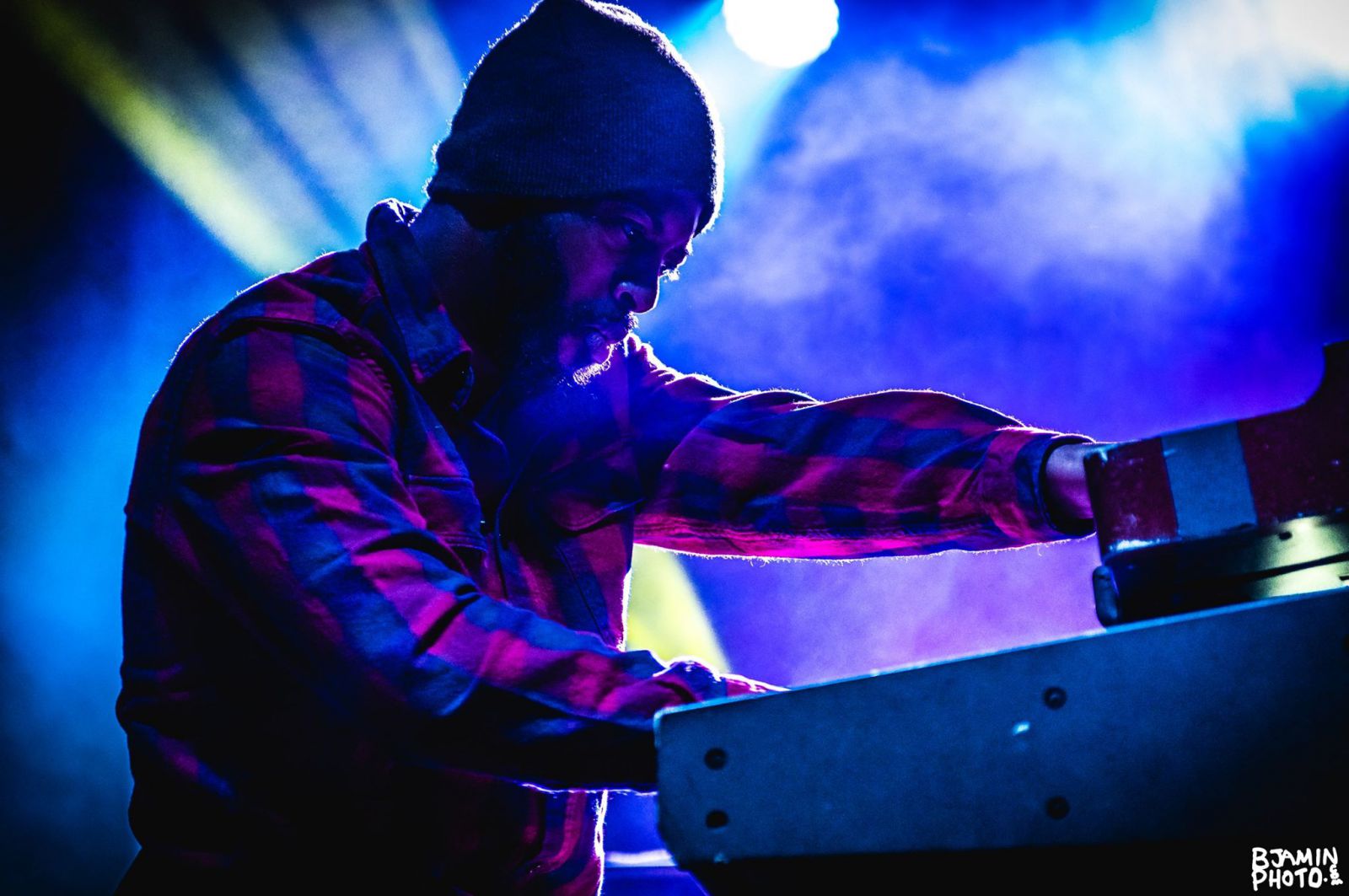 Karl Denson, who also plays with the Rolling Stones, had a special guest Angelo Moore from Fishbone join them for a Prince influenced set. There is something undeniably fun about Karl Denson's Tiny Universe music. It wouldn't surprise me to see this group headlining festivals across the country in the very near future.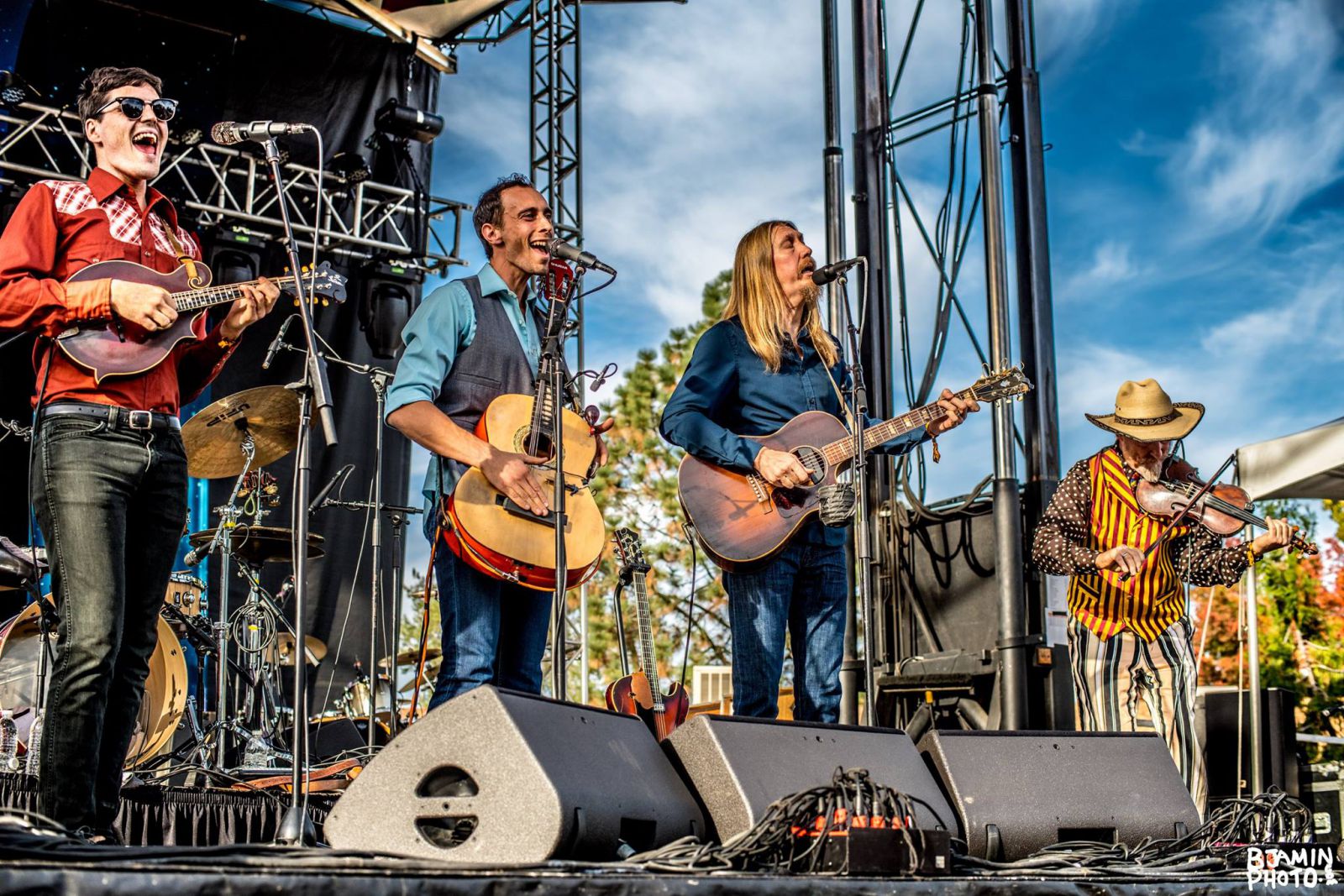 Rounding up Friday was Medeski, Martin and Mad Skillet. Missing was Mr. Wood, who had to undergo emergency surgery. Luckily he is okay and recovering, the band was able to still make some really great sounds in his absence. Having Chris Wood gone was a big bummer but it didn't stop these guys from jamming us into the night and closed it down in style.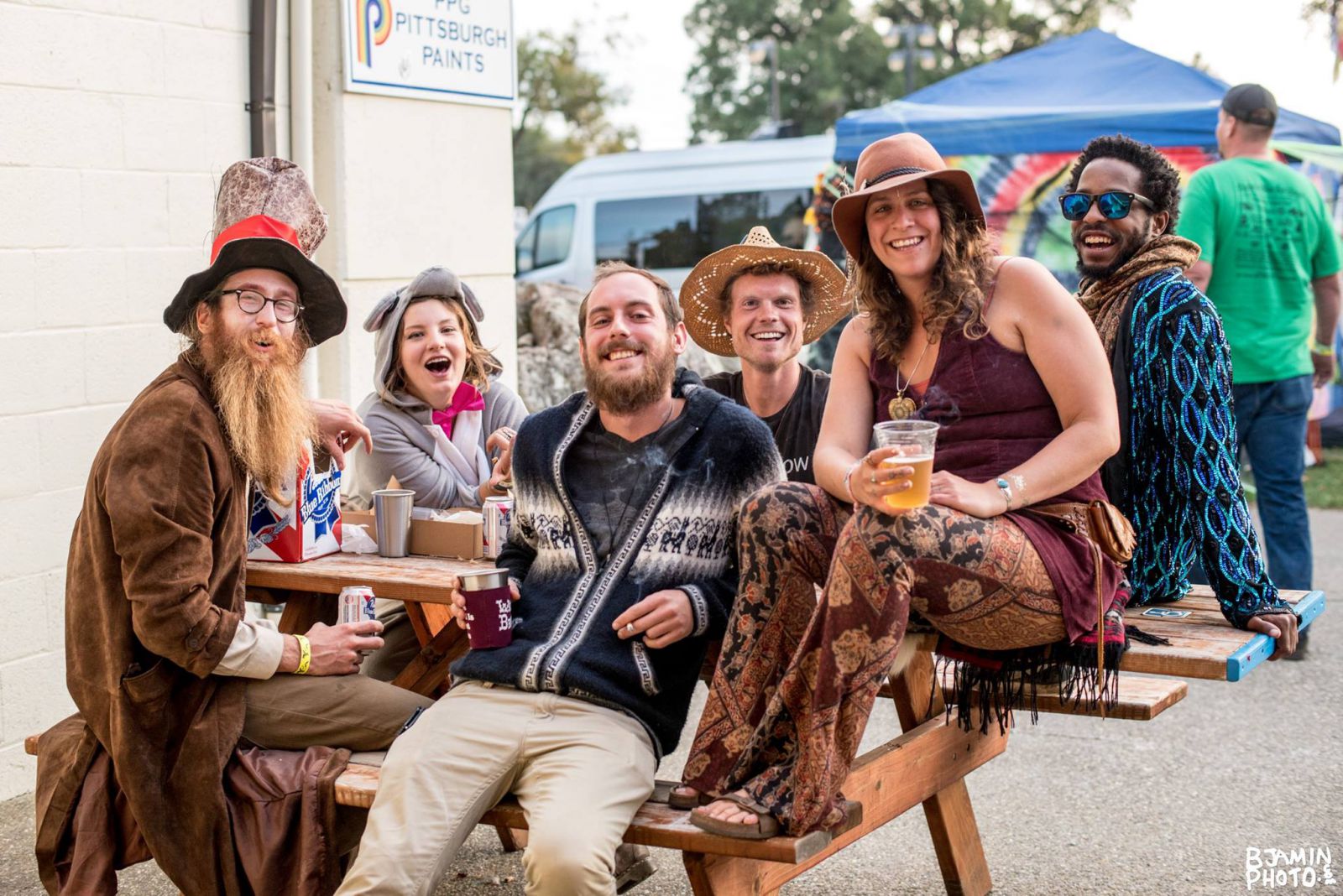 As campers awoke on Saturday, Whiskey Shivers took them right into the day on the main stage following their kick off performance on Friday. Vermont's finest Twiddle, had us grooving with our bloody marys, waking up for whatever lie ahead.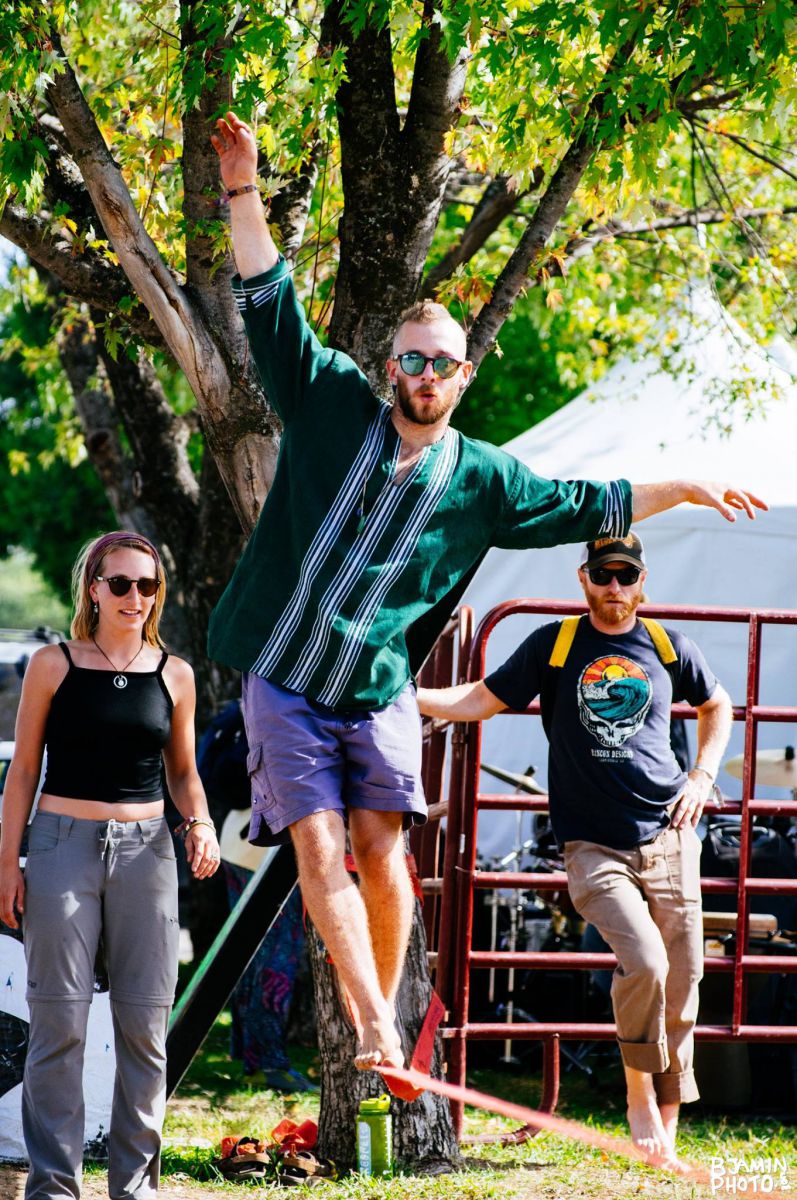 The Wood Brother, self-titled with the missing spot of Chris, didn't miss a beat. Their fill-in guest artists were able to play our favorite Wood Brothers tunes as if they'd played them all along. From there we hopped on over to see Carolyn Wonderland was belting out her infamous Texas blues. She rocked her insane vocals and her shredding guitar skills which ended up making her one of my most memorable performances for the weekend.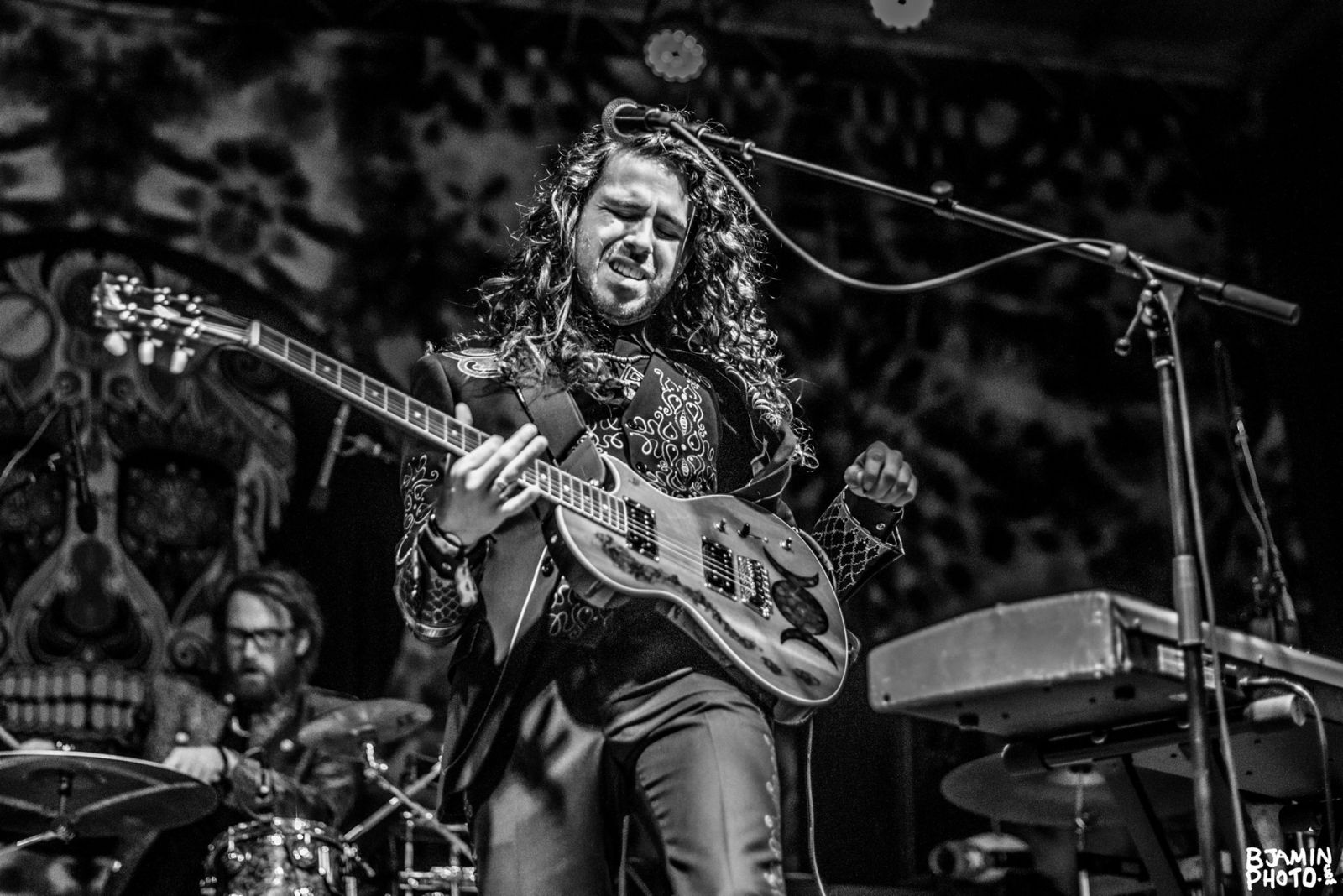 Gene Evaro Jr. was another stand out for me. A fellow music lover had told me not to miss him and I was surely glad I didn't. He had an incredible voice, a unique yet fun sound, and had quite the look to get everyone rocking. This was the most packed I had seen the middle stage all weekend and people were certainly moving and shaking their creatures of the sea costumes loud.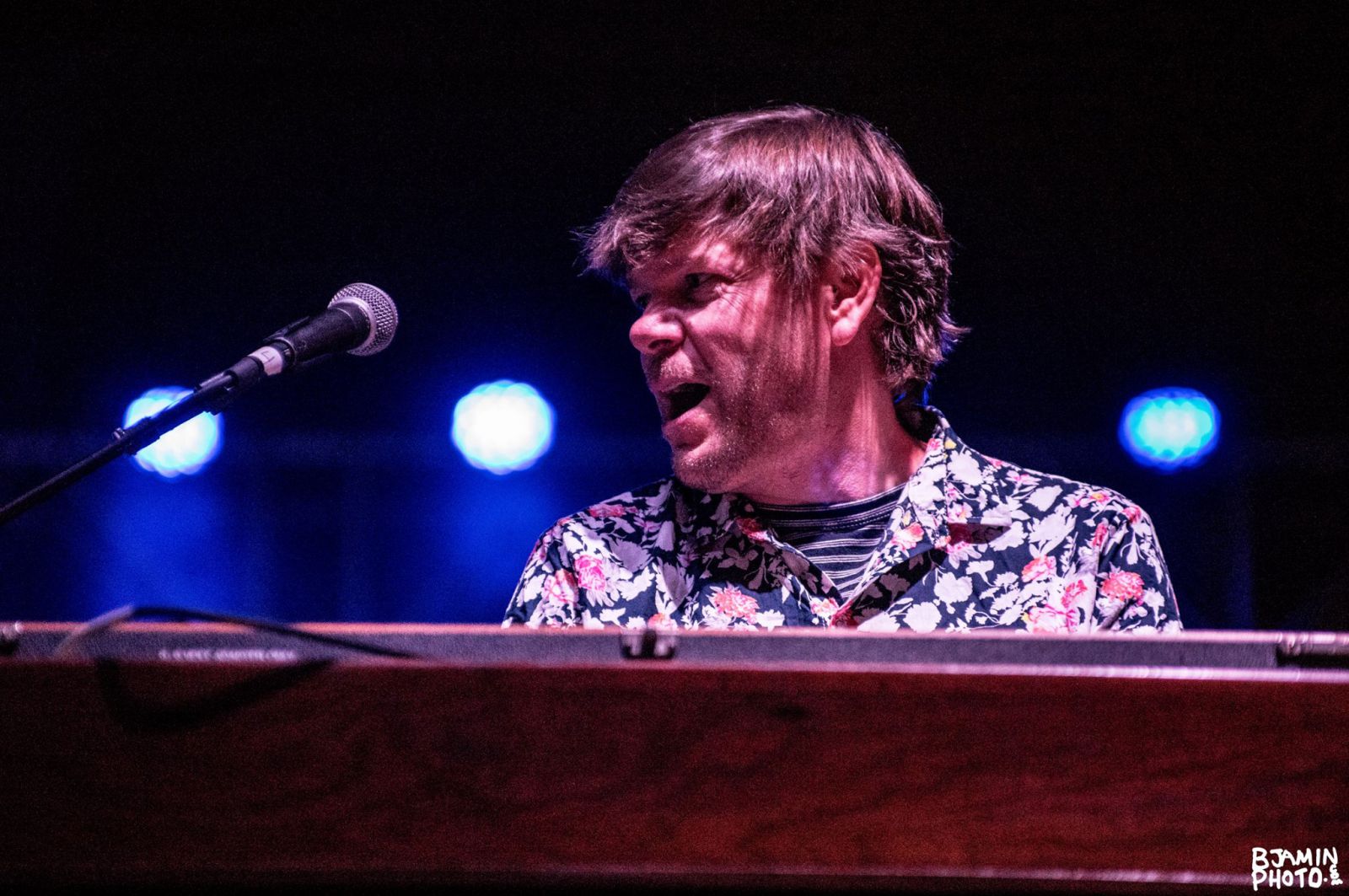 Incidental Animals, which is super group of ALO and String Cheese, were impeccable. Their set was a great blend of all the things we love about ALO and SCI but with their own twist of unique and raw talent. Jen Hartswick absolutely killed it on vocals and had the crowds roaring for more. Their high energy and perfect sounds made this my overall my top show of the weekend.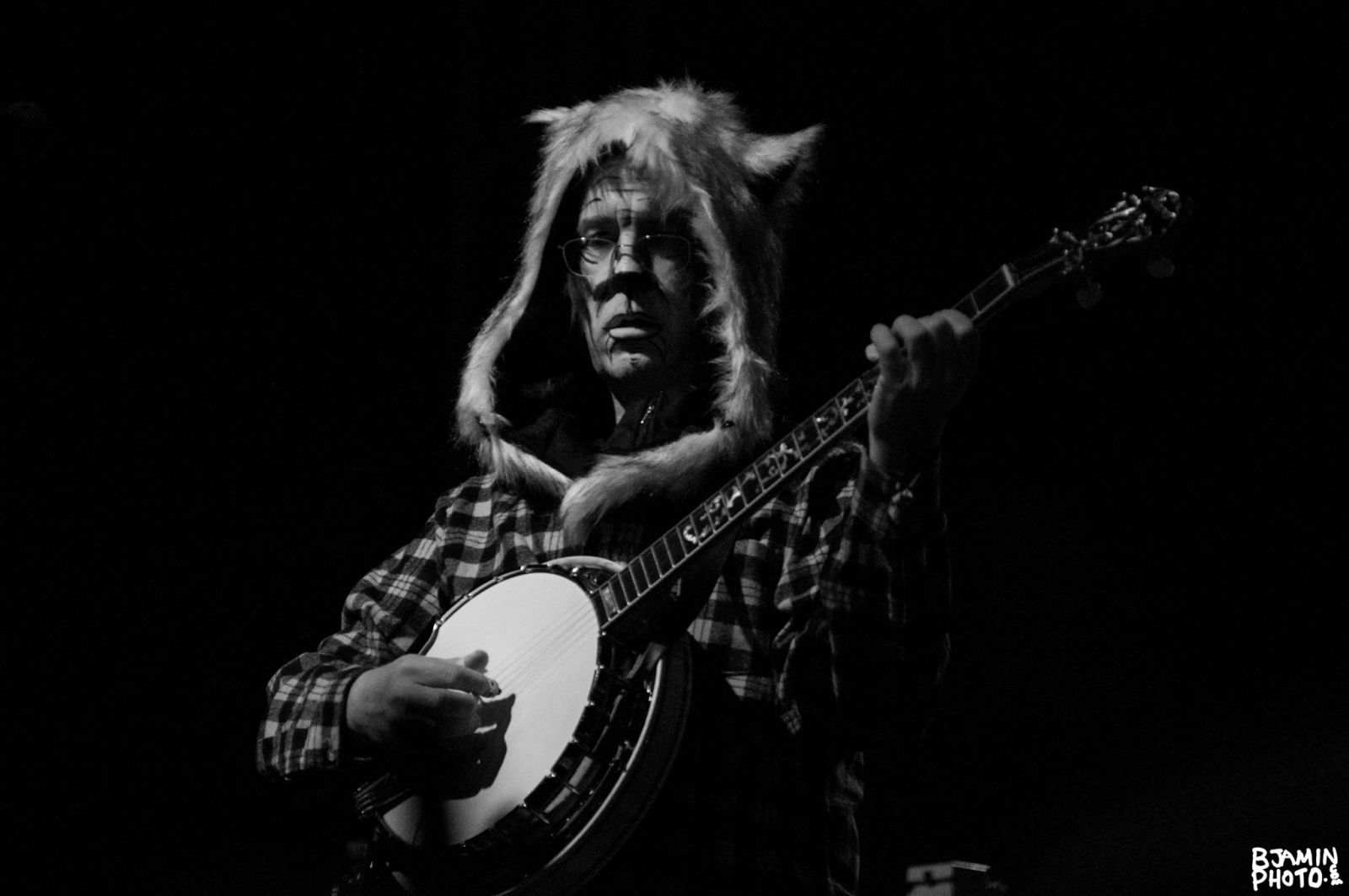 Dressed as Wolfs, the festival hosts, Railroad Earth, closed out the night as they took to the stage on the spoken words of the talented emcee, Joe Craven. We shared a moment of silence for those no longer with us, before a blast of music roared over us all. Starting with a long jam their familiar waves and meticulous bounce in sound sent all into an immediate twirl. With Saturday closing down on a very high-high, Sunday was still around the corner, loaded with names ready to rock.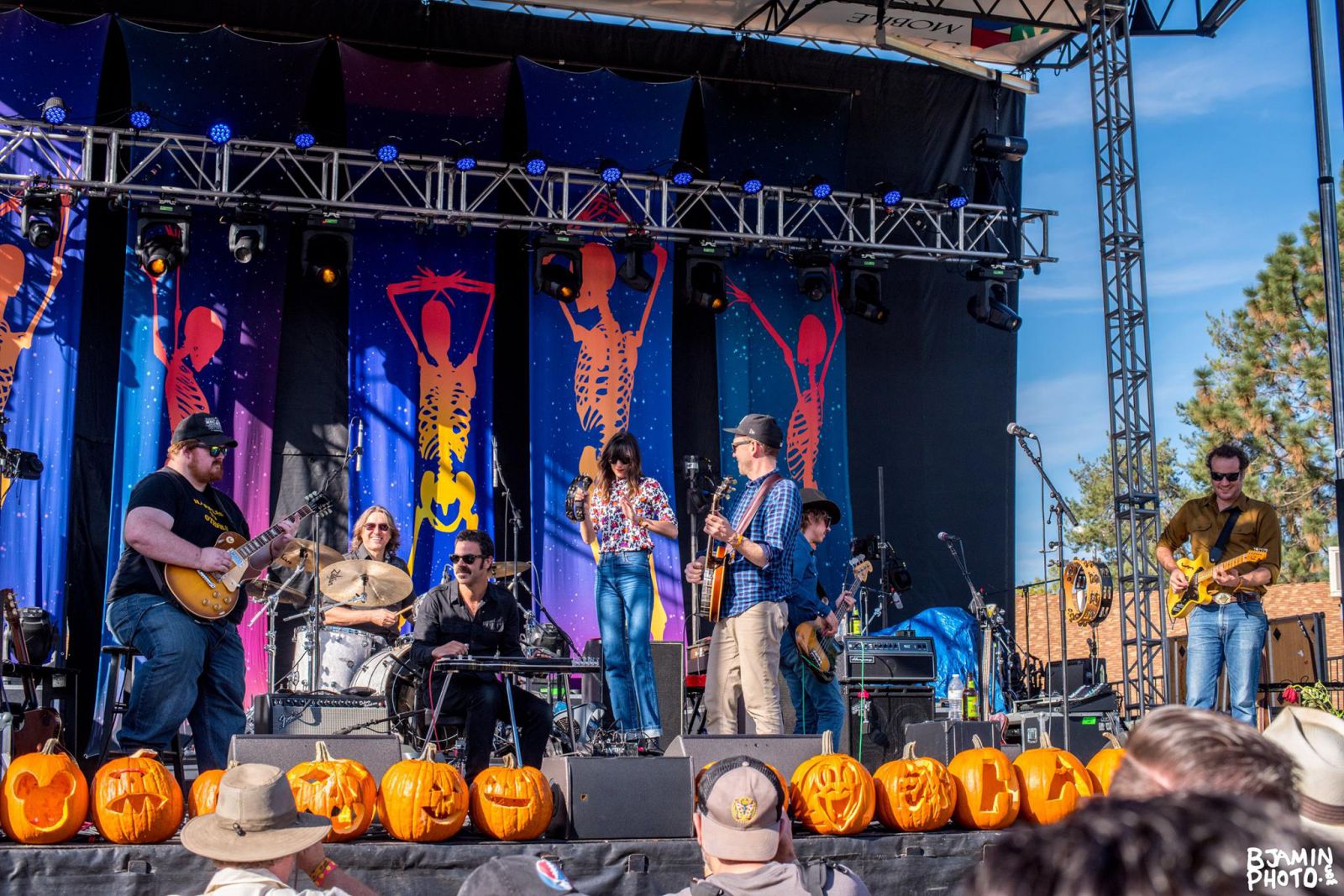 Being a San Francisco local, many of the Sunday bands grace stages here often, but rarely do we get to see them together. Which reminds me to remind you, never miss a Sunday show for fear of the Mondays, Mondays will always be there. The Brothers Comatose opening set went perfectly with my eggs and bloody mary. Their metal band attire was not the only thing rocking out on stage, they played tight, strong and better than ever. Guest sit-ins from members of Infamous Stringdusters, Nicki Bluhm and the Gramblers, and Railroad Earth had us primed for what would follow in the rest of the day of collaborations.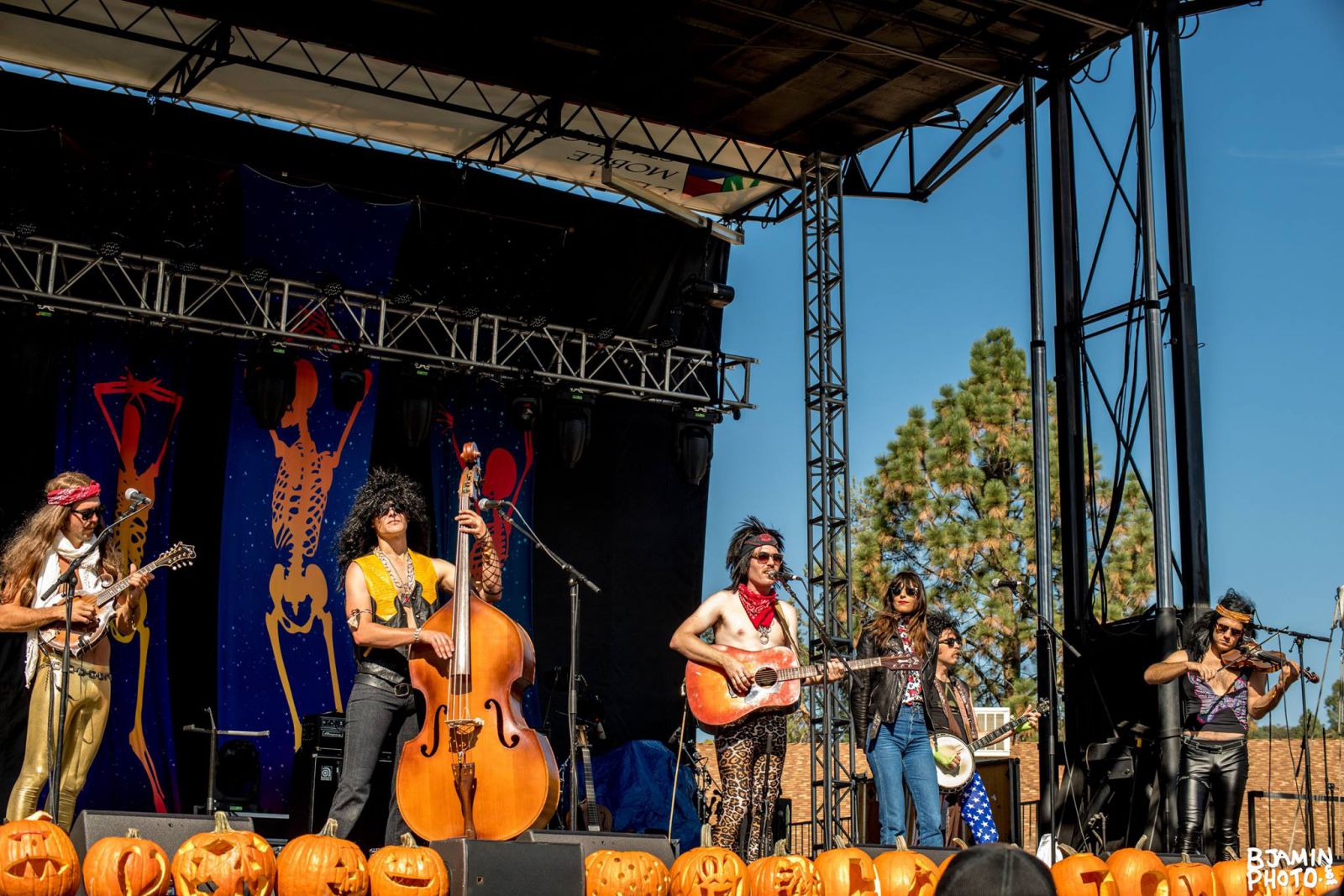 It had been awhile since I'd seen Nicki Bluhm and her Gramblers but it was so great to see them back at it sounding better than I remember. As we sung along with Nicki, the crowds came in and Sunday afternoon was surely feeling lovely, especially because they followed up with a stripped down performance in the Sierra Nevada Tasting taproom. As we were treated to Infamous Stringdusters sitting in with the Gramblers, they returned the favor with Nicki & other guests joining in their killer performance. Their joyous sounds had us stomping our feet from the start and their big smiles shined fun down to all who were lucky to attend.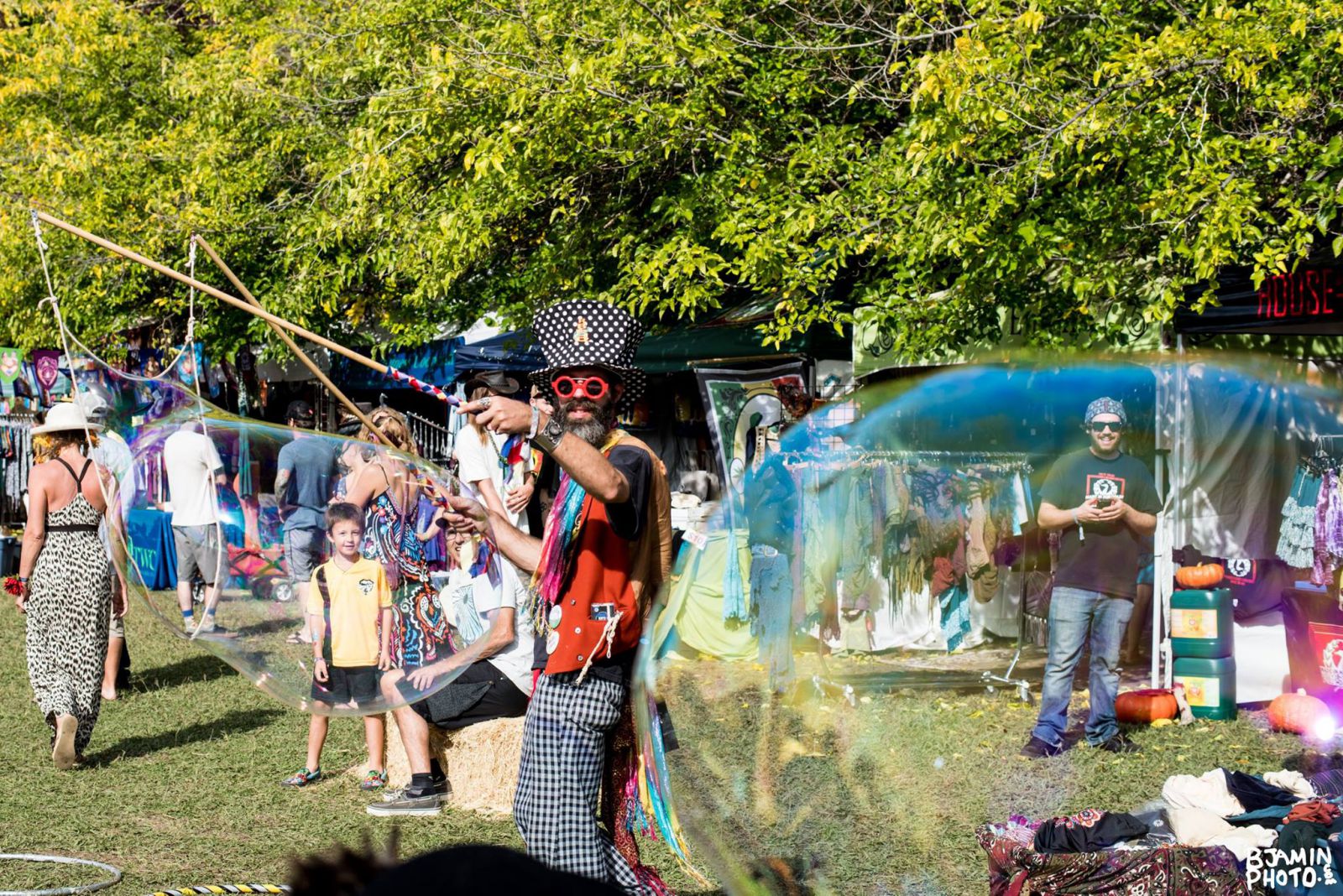 As we wrapped up the weekend with big yawns and cool air in the mountain skies, Railroad Earth sung us home with so many of our favorite tunes. Thanks to all involved in Hangtown for giving us the perfect ending to another fantastic festival season. I'll be back next fall to watch the musical talent flourish in an intimate, dreamy setting that only Hangtown can bring to those magical Northern California October nights.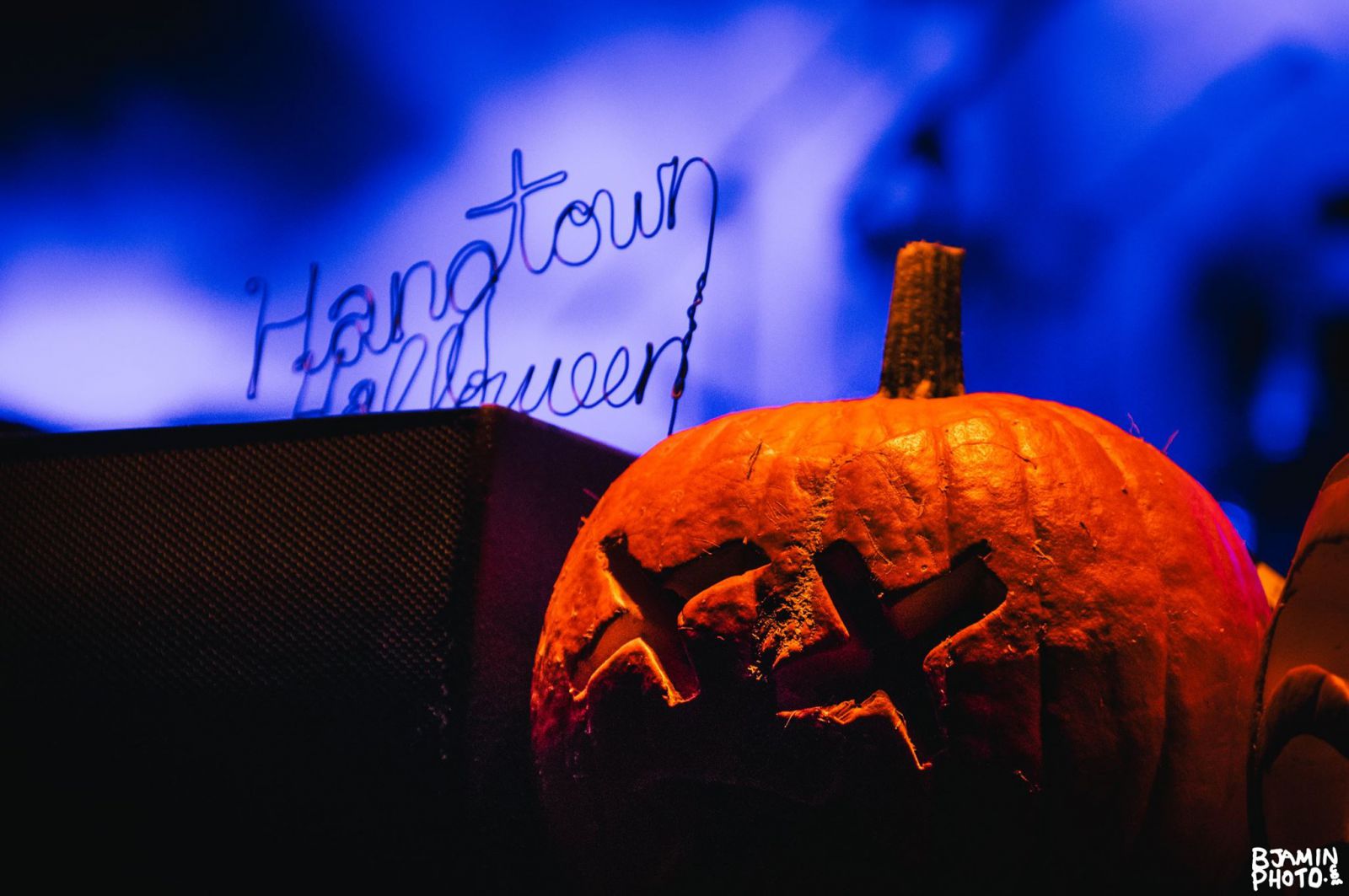 Check out more photos from Hangtown Music Festival.