It is true! We have new music for the world to hear - an entire new album of fresh new music already captured in the studio and awaiting the final creative push over the edge into finality! Patience is a virtue and we must trust our process and release the full album upon its natural completion in the coming seasons.
However, as all four members of Midnight North were forced into quarantine separately around the country in their respective homes, a unanimous decision was made by the band to fast track one specific tune from said new record for immediate release ahead of the rest. Please welcome our new single, Good Days.
"I had the chorus of Good Days in my head a few weeks before I sat down on my parent's porch in Charleston and worked out the melody and lyrics," explains Elliott. "The picture in my mind was of a small rustic cabin, where two people were sharing their time, and were happy enough with just each other's company that they needed nothing else. The song touches on how we are a culture always in wanting, and when we really think about our happiest times, it was the simplest ones, when the company of someone was all we needed. Grahame filled out this story with his lyrical ideas on the verses, and Nathan added the exclamation point with the phrase about the birds."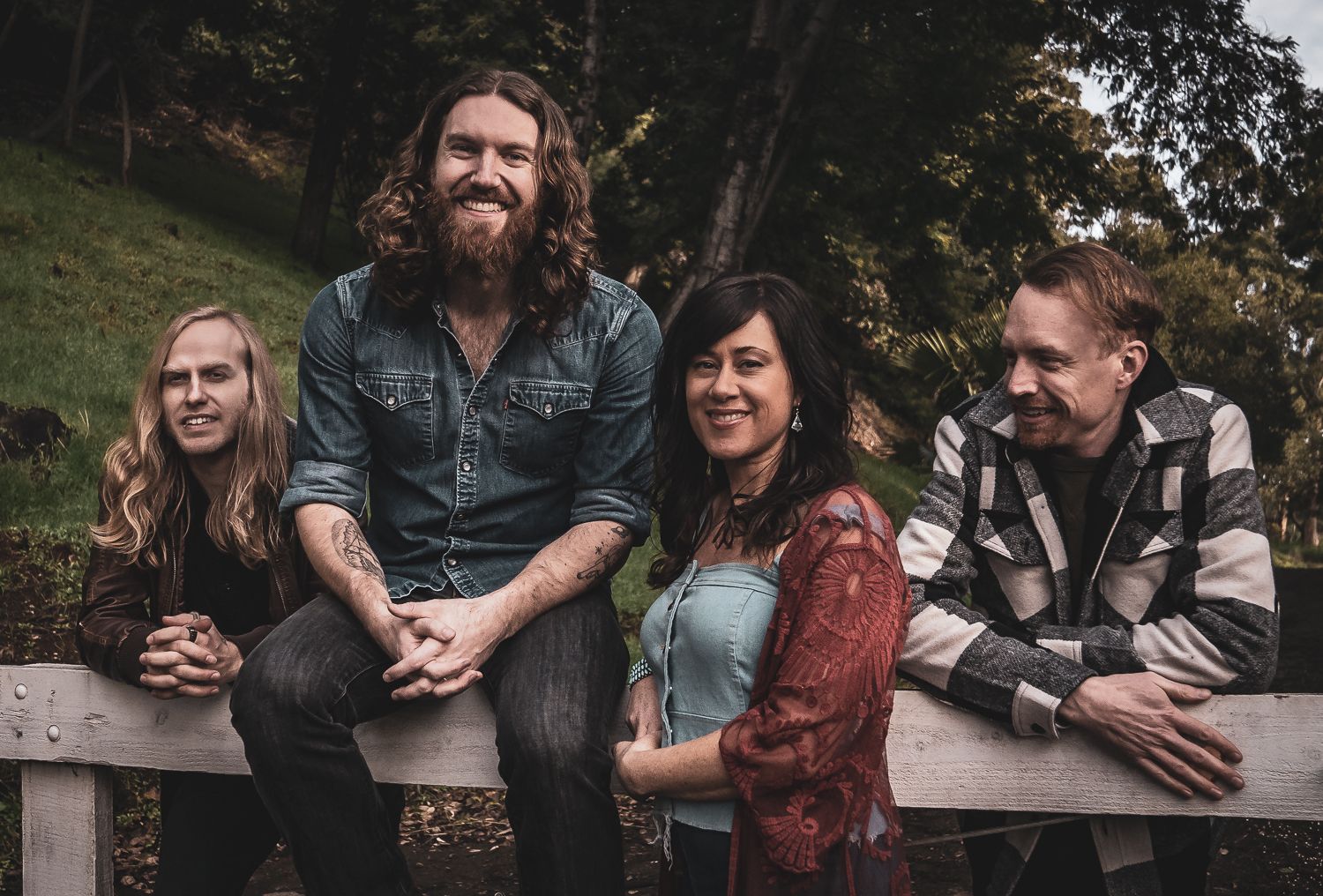 The tune was written and recorded before the pandemic changed everything about our current lives. It was written in a time of hugs and handshakes, communal joints and sipping van whiskey straight from the bottle, small rooms full of close friends and large festival grounds full of complete strangers, frequent flyers with rarely a home cooked meal... well you get it. You were there too. Midnight North is releasing Good Days into a unique new world where each new experience now comes with a question mark, free of charge.
Join us in celebrating the Good Days,
- Midnight North
Good Days
Music & lyrics by Elliott Peck, Grahame Lesh, & Nathan Graham
Elliott Peck - acoustic guitar & vocals
Grahame Lesh - acoustic guitar, 12 string guitar, & vocals
Connor O'Sullivan - bass & mandolin
Nathan Graham - drums, banjo, & vocals
Jason Crosby - piano
Produced by David Simon-Baker & Midnight North
Recorded & engineered by David Simon-Baker at Allegiant Studios
Mixed by David Simon-Baker
Mastered by Dave McNair at Dave McNair Mastering in Winston-Salem, NC
Published by Elliconn Music (BMI)
Artwork by Eva Edgren