Before even getting into the music, a big shout-out needs to go The Spirit of Suwannee Music Park. It is such a beautiful and well run festival venue. Upon entering the park, you a see dense forest of large trees dripping with moss and many nooks to set up camp. Then when going into the festival grounds you are greeted by some of the kindest staff I have ever encountered at the music festival. Very rarely did you find yourself waiting for the lines for security or bathrooms. The park has lots of experience with festivals and it clearly shows.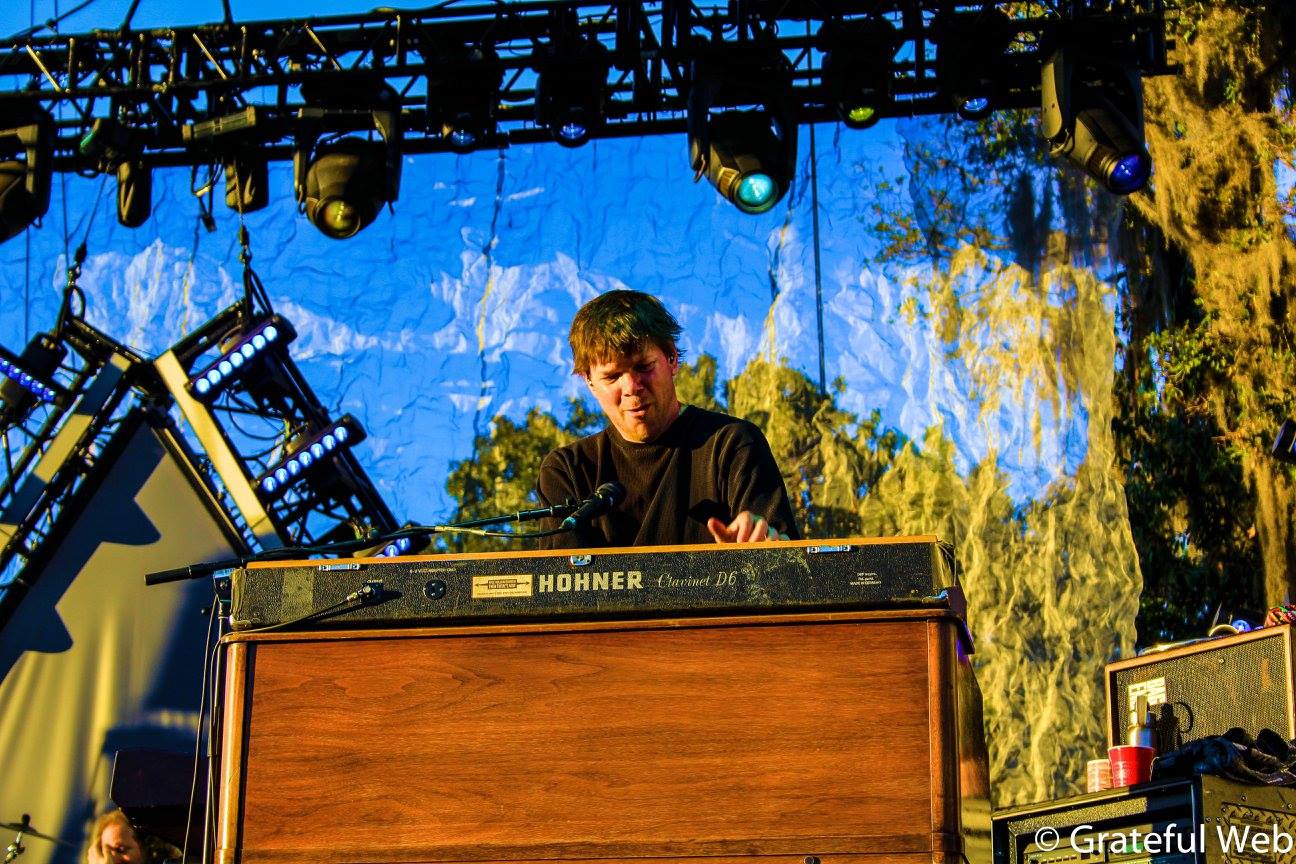 The first night being Halloween, The String Cheese Incident was going to play three sets with one special set in the middle, of afterlife themed covers. They started the weekend with a very powerful "Restless Wind," and it was clear that Cheese came to throw down. With a mix of classics and newer songs they played with incredible energy and excitement. With the entire crowd in costume, Cheese finished their first set, and stated they would be back, in more appropriate attire. During the set break the crowd was treated with a spirited set from Shpongle to get everyone's blood pumping.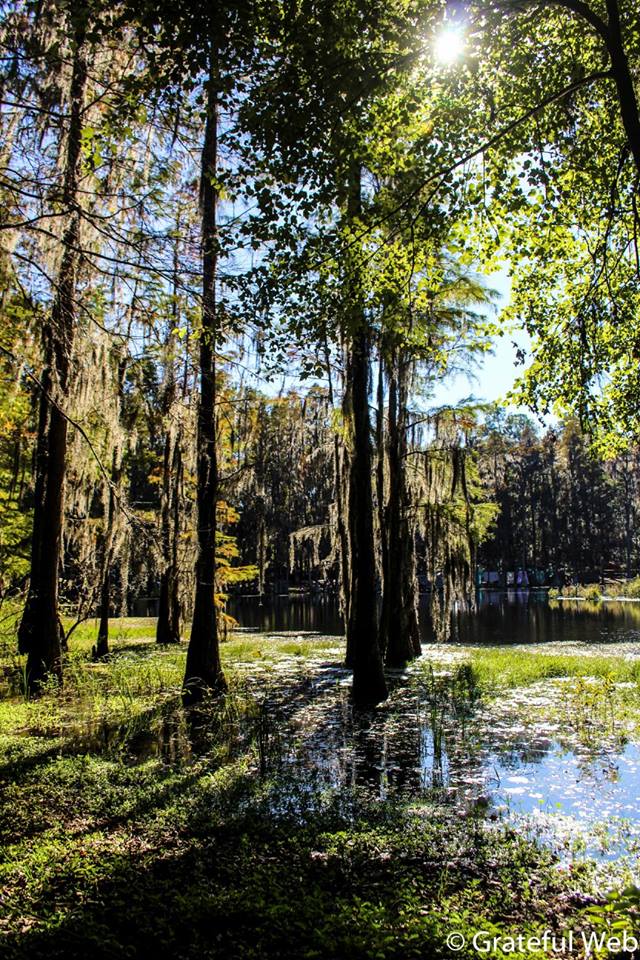 Cheese came back on stage dressed in white suites and faces painted as if they were skeletons along with Rhonda Thomas and Tony White on vocals and The Antibalas Horns that includes Martin Perna on Baritone Sax, Flute; Jas Walton on Tenor Sax; Jordan McLean on Trumpet; and Jeff Pierce on Trumpet, Trombone. This big band sound really stepped up the energy for this special set of music. This set included covers such as: "The Ghost Busters Theme", "Stairway to Heaven", "Live and Let Die", and was finished with an unbelievable "Thriller." During "Thriller," the place went crazy, on top of pyrotechnics, confetti, huge inflatable skulls bouncing in the audience, and ghosts flapping on stage; an enormous rendition of Michael Jackson began to rise up from the back of the stage. His shoulders started moving back and forth to Jackson's famous dancing and then inflatable arms came up as if a monstrous Michael was dancing with the crowd. What an incredible way to celebrate Halloween, String Cheese Incident sure knows how to throw a dance party! After all that insanity, Cheese came back for another set which included favorites such as "Miss Brown's Tea House," "Rosie," and "Just One Story." If all that wasn't enough the night was finished off by another mind-blowing set, by Beats Antique with their full cast of amazing dancers, very fitting being that they had many costume changes and different ethnic dances. To end the evening, Thievery Corporation put on a wonderful (and thankfully) somewhat mellow set for everyone to groove too. It was great to see everyone in the festival dressed up in elaborate costumes with great family energy.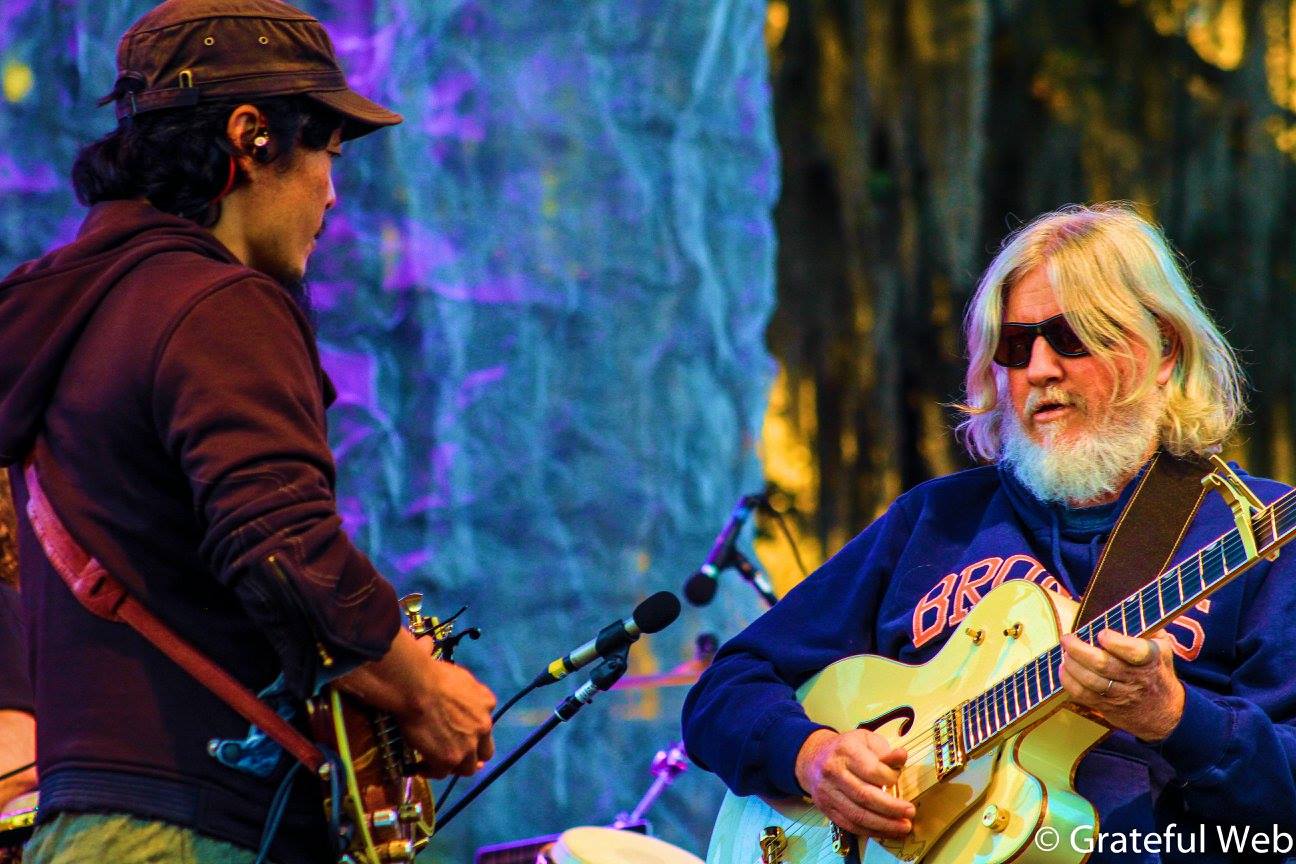 The next day, having more time to explore the venue, it was clear that Cheese went all out to make the park a very special place. The Spirit Lake area is usually used as camping but they turned it into another stage with some amazing artwork throughout the dancing area. Huge metal sculptures of creatures, which became fireplaces at night to keep warm, a Jellyfish dome with swings to play on, and the lake was filled with lighting to create a mythical atmosphere, as well as many stages for acrobatic performances. During the day there were many great performances from bands such as Strung Like A Horse, The Heavy Pets, and especially Keller Williams and Friends, which included Nicky Sanders from Steep Canyon Rangers and Reed Mathis from Tea Leaf Green, who decided to call themselves Awesome Sauce. For Sting Cheese that night, the crowd was treated to some classics such as "Black Clouds" and "Resume Man" with some rather new songs sprinkled in such as "Let's Go Outside" and "Sweet Spot" all performed to perfection. On top of that, Nicky Sanders sat in on fiddle, and longtime friend of Cheese, Keller Williams, came out to help with vocals on "Resume man" and took lead on "Alligator Ally" and "Franklins Tower". To top everything off Dominic Lalli from Big Gigantic sat in on sax for their always epic rendition of Whether Report's "Birdland". As for the late-night shows, they were nothing but amazing. Following Cheese was The New Deal who brought their spacy dance party forest in on the Amphitheater Stage. To finish the night on the Main Stage, Boulder, CO-based duo, Big Gigantic hit the main stage with a very lively set ending the night with a bang.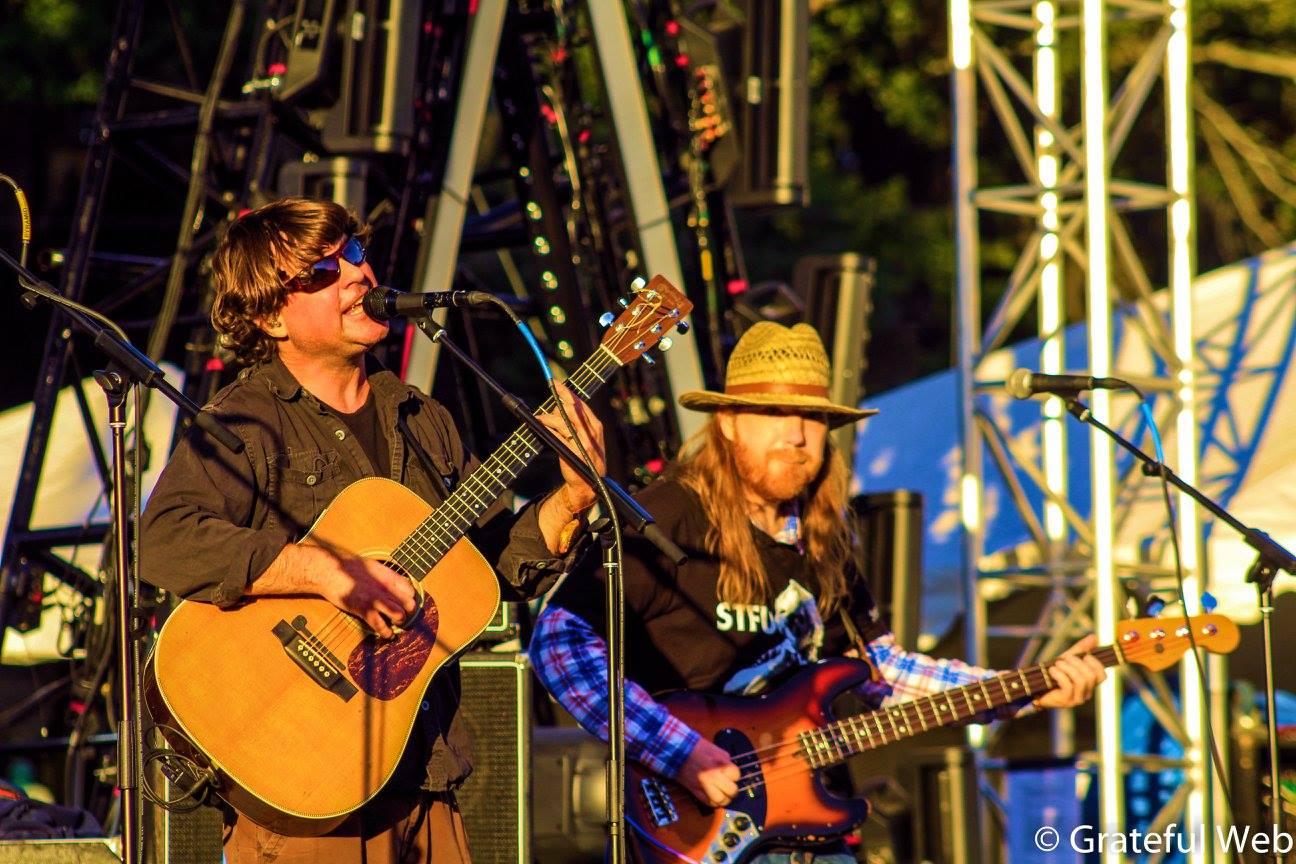 The last day of Hulaween had some incredible early performances. Suenalo was the first to play that day, they are a Miami based Latin Funk band that ending up drawing a rather large crowd for the early set. They played a funky "Another Brick in the Wall" that really surprised the audience. After them, The Soul Rebels Brass Band from New Orleans played a powerful set getting everyone moving. The atmosphere for the last night of Cheese was very much family, lots of hugs from the entire crowd and many thanks to Cheese for putting on such an amazing weekend. They played many oldies but goodies including "How Mountain Girls can Love," "MLT," and "'Round the Wheel." They also reworked the intro to the Talking Heads Cover of "This Must Be The Place (Naïve Melody)" that was really special. They closed the festival with a tribute to all who traveled long distances by playing "Texas". Following Cheese, was a super energetic and spacy performance from Future Rock. EOTO came onto the main stage next with some technical problems. They played a song then had to continue to work on the tech issues. They decided to continue without some of their equipment and proceeded to put on one insanely fun and intricate set. It just goes to show how versatile EOTO can be even when they do not have everything going exactly their way. To close out the festival Joe Russo's Almost Dead took the stage in the amphitheater. They was very well received by everyone and seemed a perfect way to end a weekend of such close family and incredible music. Hulaween will return next year to The Spirit of Suwannee Music Park and it should not be missed.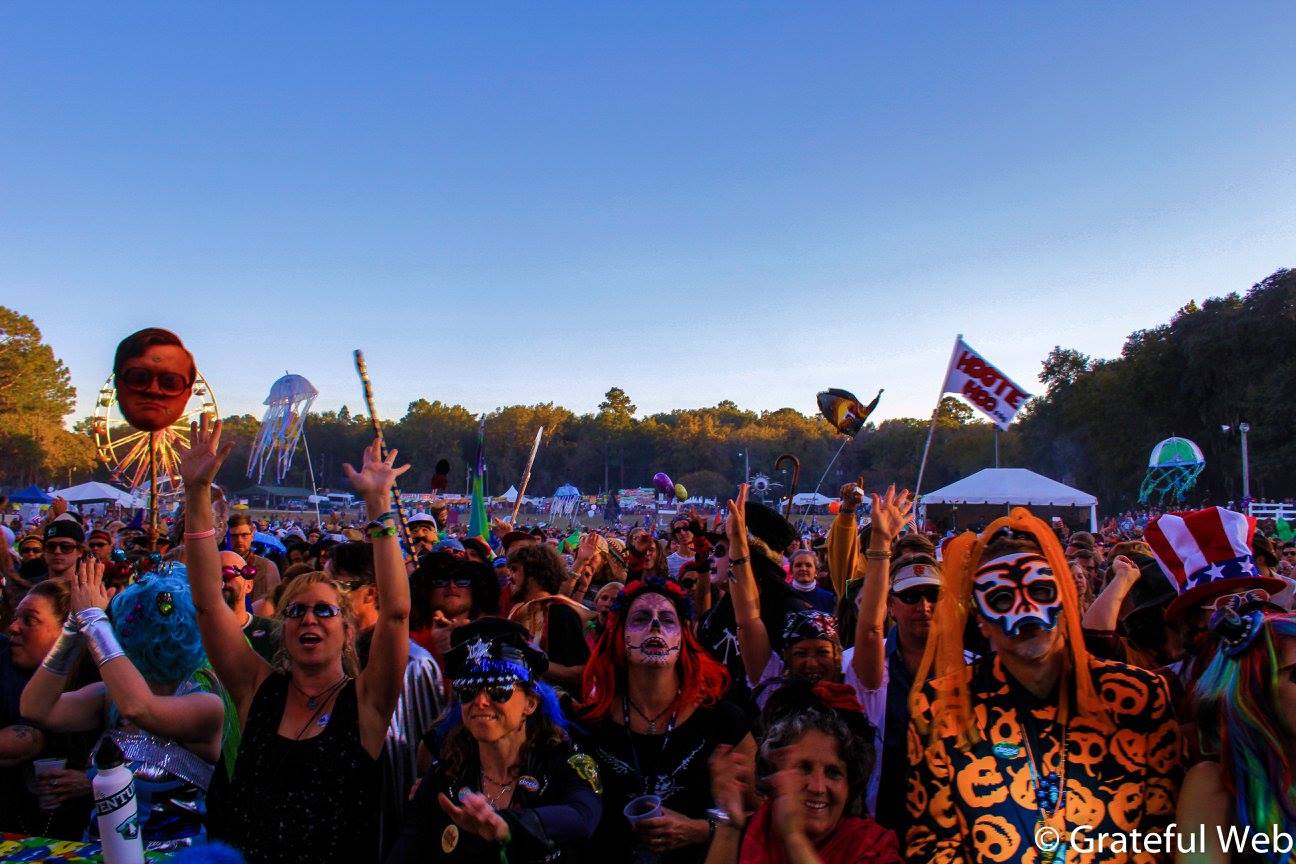 Check out more photos from Suwannee Hulaween.