Bob Weir and The Wolf Brothers, along with their pack of fans, rolled into the Fillmore Miami Beach in Miami Beach last Tuesday night at the tail end of their 20 dates Spring Tour.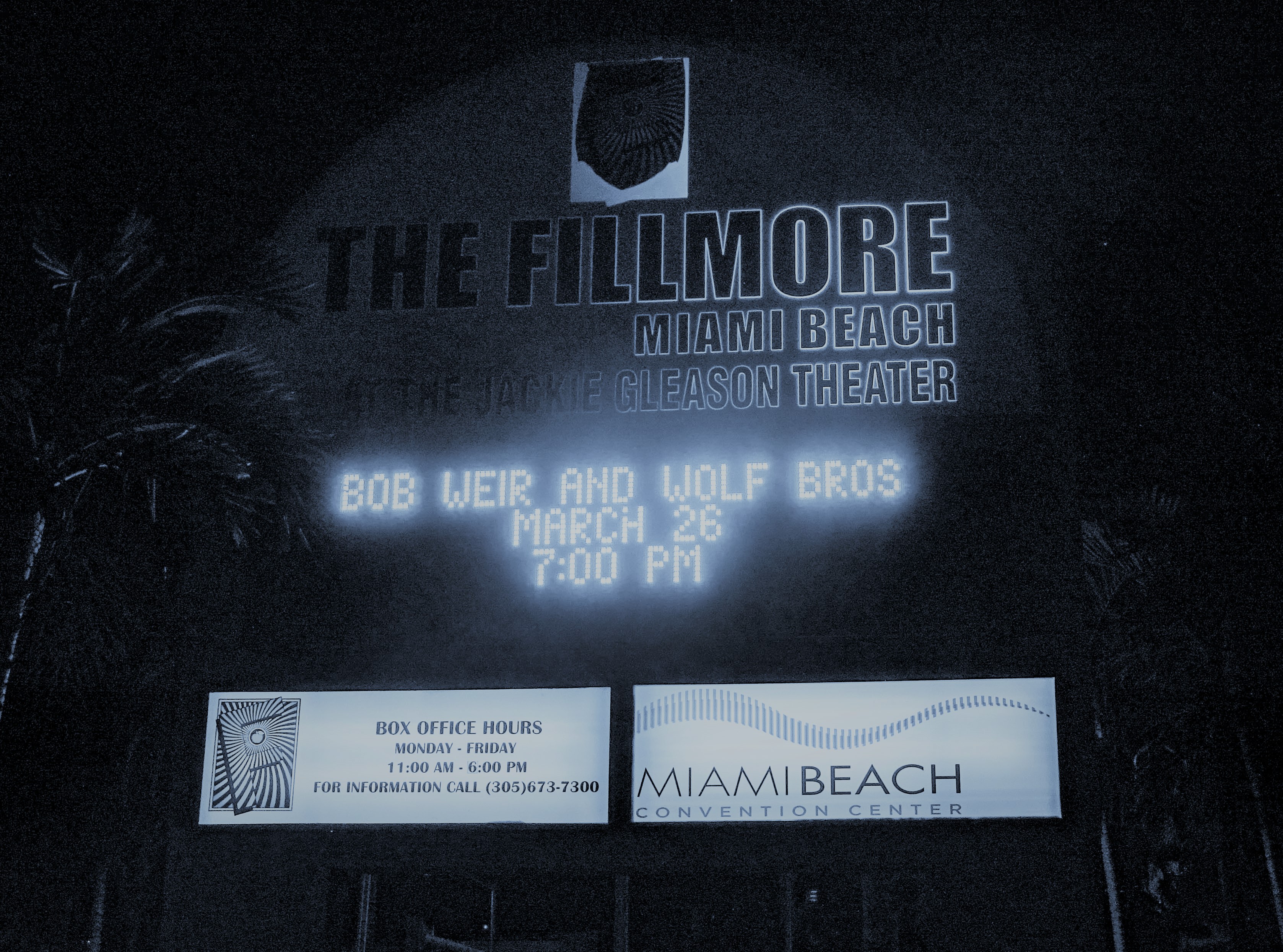 Wolf Brothers, consisting of Weir on guitar and vocals, Don Was on standup bass and Jay Lane on Drums, played a 1st set consisting of a mix of classic Grateful Dead songs including "Friend of the Devil" and "Althea" along with covers of Bob Dylan's "When I Paint My Masterpiece" and Daniel Lanois' "The Maker" as well as a pair of Weir's solo and sideband (RatDog) in "Gonesville" and "Bombs Away" respectively. The first set ended with Barlow/Weir's "Lost Sailor" segueing into "Saint of Circumstance."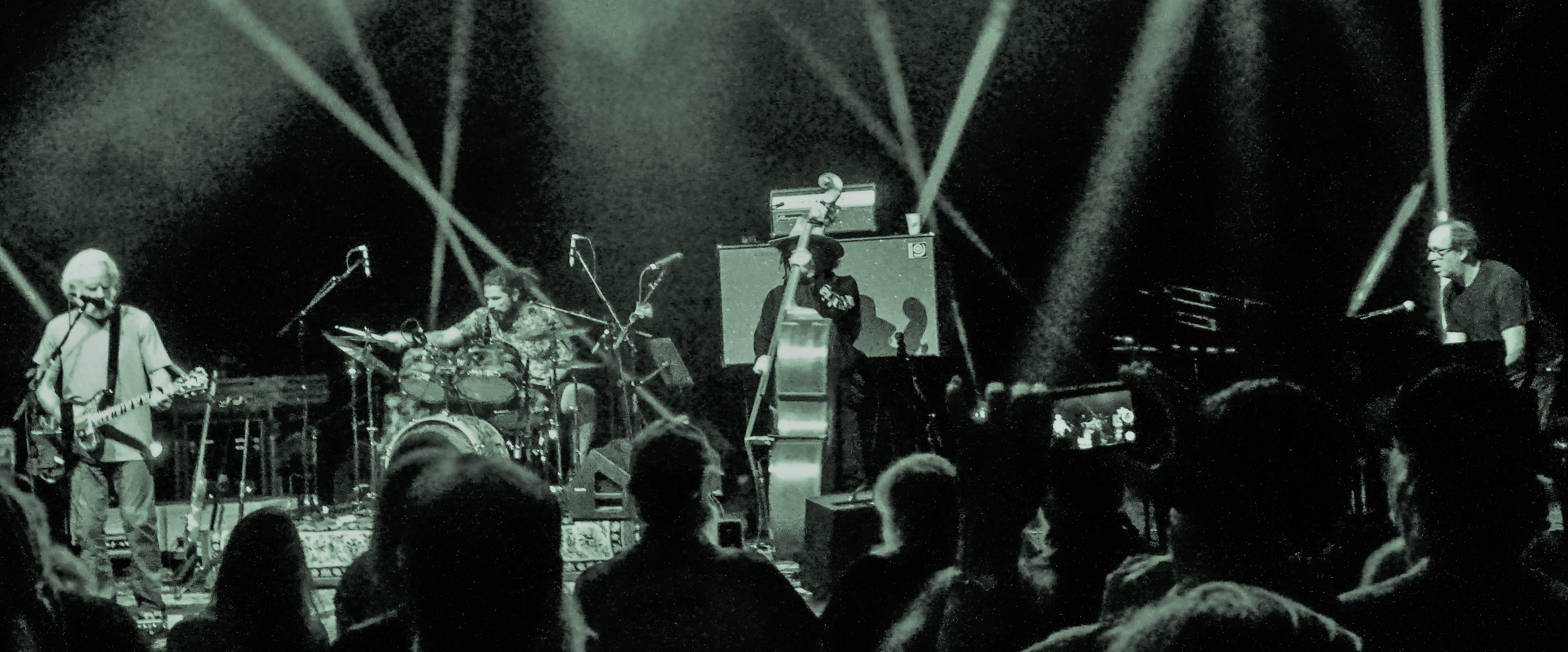 The trio was then joined on stage at the Jackie Gleason Theater by Phish keyboardist Page McConnell on grand piano for the first two songs of the second set. McConnell's playing energized the band (and the crowd) as he added some jazzy fills and rollicking piano to both "Hell In A Bucket" as well as "Scarlet Begonias," where he also added some fine vocals. His piano playing style seemed like a natural fit for the band as he was neither overbearing nor underwhelming. McConnell blended perfectly with the band. It was as if he had been a permanent member all along. The Wolf Brothers sounded much fuller as a quartet, so I hope they consider bringing Page back for future guest spots or adding a keyboard player, or guest keyboard player, on any future tours. Paging Bruce Hornsby! The second set continued sans McConnell with some nice slide guitar work by Weir on "Odessa." Next up was a cover of Dylan's' "All Along the Watchtower" that flowed into the Dead's "Weather Report Suite" and then into "Standing on the Moon." "Throwing Stones" followed and the band then left the stage, returning for an encore of "US Blues."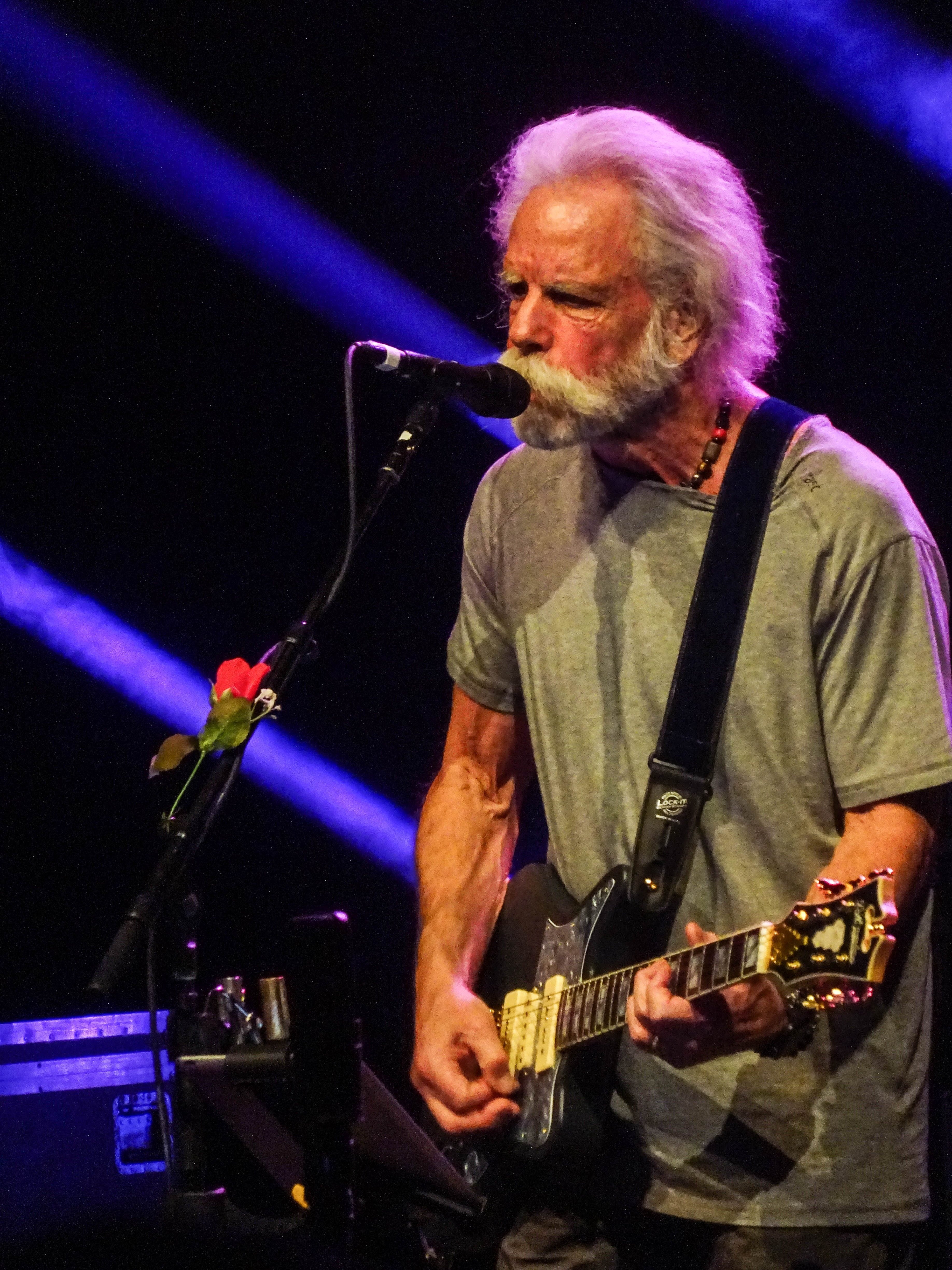 The Wolf Brothers are an interesting band in that there are few in any, single note "guitar solos" that are prevalent in most rock bands. They continue the Grateful Dead style of "Rock N Roll Dixieland" only as a trio. In short, Don Was holds down the bottom end, Jay Lane keeps the time, and Bob Weir plays on top. To Weir's credit, he then took on the role of rhythm guitarist with the goal of both adding color to the music and staying out of Garcia's way, musically speaking. Weir sought out other rhythm guitarists for influence. After exhausting his efforts, he ended up looking at jazz piano players and has specifically credited John Coltrane's piano player McCoy Tyner as a significant influence on his playing. The end result is a unique rhythm style of guitar that served Weir well in his 50+ year career and helped make him the iconic guitar player he is. While the tempos might be slower in both the Wolf Brothers and Dead and Company compared to that of the Grateful Dead years, Bob Weir is still a monster musician, singer, and songwriter. It is a treat to watch and listen to, no doubt one the best in the business. I am reminded of Michael Jordan when he was with the Chicago Bulls basketball team. While Jordan was not as fast as he once was in his youth, in his later years he played smarter, was still always interesting to watch and you never knew what he might do! Sounds familiar.