Vermont-based jazz/jam outfit The Big Sip is pleased to announce its 2nd self-released EP Sip Responsibly. The 6-track album was recorded & produced by the band & collaborator Bjorn Anders Peterson in Middlebury, VT. The EP consists of 5 original songs and a stand-out cover of "Valerie" by The Zutons.
The band is comprised of Matt Diener (guitar & lead vox), Jack Cattabiani (Bass & Vox), Nick Schrope (keys & synth), & Evan Mercer (drums & cymbals). Founded at Middlebury College in 2016, the band has developed a devout following, headlining shows at Nectar's & supporting national artists at Higher Ground's Ballroom like Dumpstaphunk, Ripe, JUPTR & more. Known for their improvisational live performances, the group produces a healthy blend of jazz, funk, blues & rock and roll.
Guitarist Matt Diener says, "We spent a total of 24 hours in the little studio at Middlebury tracking this bad boy over the course of 2 days, and I feel that it is the best thing I have made in my life up to this point."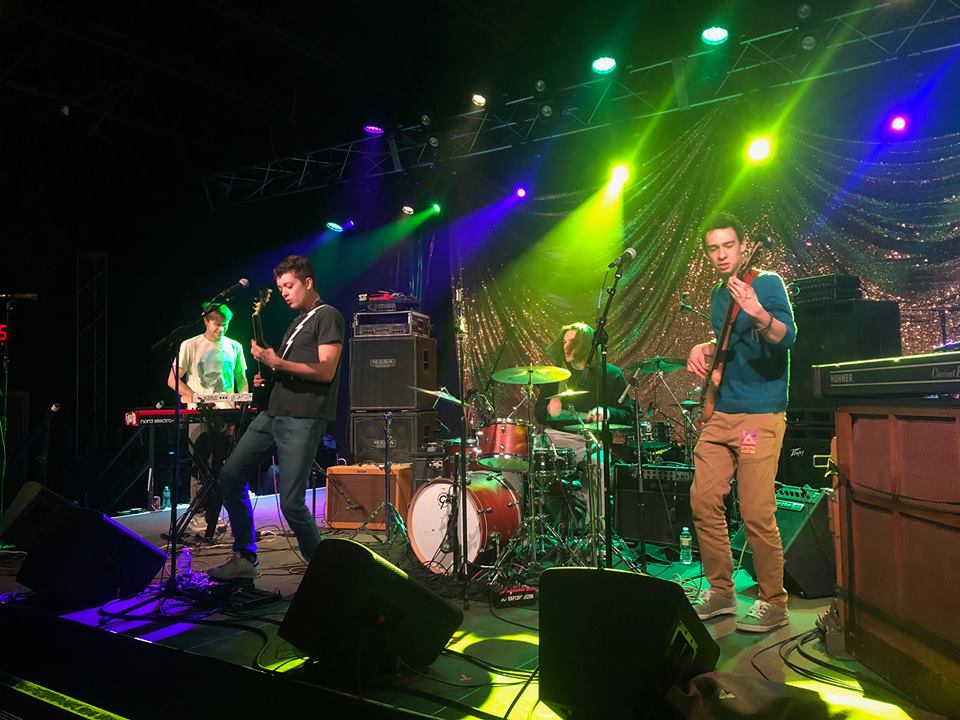 Drummer Evan Mercer furthers, "Much of our recording process is influenced by bands like Vulfpeck. They maintain the spirit of improvisation by tracking songs live with everyone playing. We embrace the ebb and flow of music. That's what makes it unique."
With no rest for the weary, the band is back in the studio, tracking new tunes & preparing for a full length release due out Winter 2018.
Facebook: https://www.facebook.com/bigsipband Instagram: @bigsipstagram