Cornmeal Fiddle Player Allie Kral Announces Departure From Band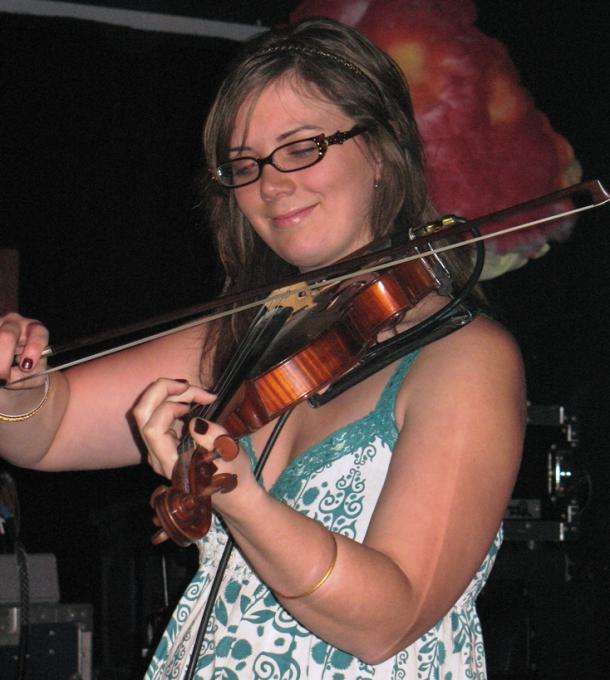 It is with a heavy heart that after 10 years with Cornmeal, we say goodbye to Allie Kral.  Her powerhouse presence on stage and musical chemistry with the band will be greatly missed.  We wish her the best in her musical endeavors and cannot thank her enough for the hard work and personal sacrifices she gave throughout her 10 years on the road. Cornmeal will be conducting a nationwide search for a fiddle replacement in the coming months and looking to get back on the road as soon as possible. Despite many of the rumors out there, Cornmeal will continue on!
Join us in celebrating Allie's tenure with the band one last time at the Summer Camp Music Festival in Chillicothe, IL May 23-26, 2013.
Please read her letter to her fans below:
"Dear Cornmeal friends and family,
It is with incredible mixed emotion that I am announcing my departure from Cornmeal.   This band has been the most significant fixture in my world for the past decade, and it has been the most difficult decision of my life thus far.   I take enormous pride in what we have accomplished musically, and I cherish the shared passion and musical drive that my fellow band mates and I have. I now feel an obligation to tackle new goals, and to strive to become the best well-rounded fiddler I can possibly become.
To all our fans and family, I appreciate your loyalty, your support, and your smiles more than I can ever express.   Thank you, from the bottom of my heart, for affecting my life in such a positive way!  I hope you will all join me at Summer Camp Music Festival, as I play my last performances with the band.  And to Cornmeal, our managers, our crew, and everyone behind the scenes, thank you, for a decade of the most mind-blowing, sincere moments of my life!
Your friend,
Allie Kral"