With so many bluegrass offshoot outfits actively touring in the States, sometimes it's hard to decide whose show to go to on a Friday night. Especially in the bluegrass supported state of Colorado, where fans cannot get enough of its dance-ability and energetic tempo, its one of the most popular options for the live concert-going scene. While longer existing outfits have the option at playing large seated venues, most fans seem to come to dance. More popular "jamgrass" acts such as Yonder Mountain String Band or Railroad Earth are easy places to start, but when does one branch out to seek out more than what's the largest sellout the Fillmore crowd?
Cornmeal bluegrass could be strictly considered its own form. Stylized and structured, traditional and unconventional simultaneously, just plain rockin'. They'd rather be playing fan-phriendly venues where people have enough room to dance and are not going to get hassled for being rowdy in the right ways. Once a good Cornmeal show starts going, you're likely to witness some of the finest grass shredding and sincere harmonies that will out-lap the likes of the greatest of them. Cornmeal's long-time lineup consists of Allie Kral, a fiddle goddess who always rightfully steals the show, the Nowak Brothers, Kris on guitar and JP on the drums, "Wavy" Dave Burlingame, a dead-family mainstay and banjo madman, and Chris Gangi on standup bass. All of them bring their varied yet mutually palpable styles to create my favorite jam-grass outfit of all time.
While the quintet has its background rooted strong in bluegrass traditionals (anything from David Grisman, Peter Rowan, or John Hartford is all fair game) much of Cornmeal's token approach is tackling popular music of all genres in hybridized dance-grass stylings. Talking Heads, Paul Simon, Grateful Dead, and countless other popular rock bands make it into their cannon as well. Really, the band has no declared musical territory or genre limitations, which make the act super appealing to plenty of different folks.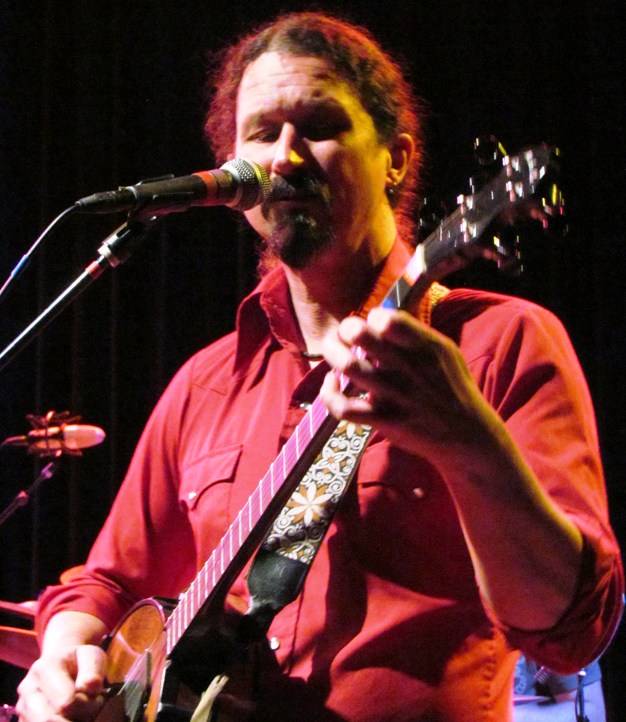 Having the privilege of seeing Cornmeal perform around a dozen times has been a blessing in my live music experiences. Cornmeal represents that good ole' Grateful Dead feeling of community, familiarity, and the exploratory eclectic nature of what brings us to live shows. This time at Boulder Colorado's Fox Theatre, a more than familiar stomping ground on the Front Range, the band threw down a worth two-set hoedown of memorable proportions. The Friday night crowd filled the Fox generously from the get-go. Cornmeal's members call Chicago, Illinois their home, and have only been performing in the Colorado area since around 2007 (though they have been around since the early 2000s.) Considering their not-surprising influx in popularity, it is a pleasure to see them around Colorado so often, considering how wide their tour can get across the U.S.
This time at the Fox, there was some quality set highlights. For me Cornmeal originals "Calling Me Back Home" and "The Way it Used to Be" stuck out in memory. All of the members lent their vocals talents that night and they seem to be getting more vocally polished each time I see them. After the Bobby Womack via Grateful Dead cover of It's All Over Now, the band finish a high energy first set with a house stomping version of "Dirty Rag". Set break and the crowd is jazzed. Familiar faces radiate approval and pleasure, while the college crowd seems won over as well. I over-hear a couple talking "Why havn't I seen these guys before?" Very good question.
Second set is really where the throw down was. Hats are always off to the ace female member of Cornmeal, Allie Kral, whose beautiful vocal harmonies are only outdone by her sense of mastery over the fiddle. Even time I see them, she always executes greatest at the highest peaks of the jams. Second set opens with "Girl with the Short Brown Hair". Next Allie displays her talents in full taking lead fiddle on a cover of the traditional "Shady Grove". A friend of the band gets up onstage to dual Allie in the fiddle segments of the song. Both shred amicably, though Allie again steels the show. The Shady Grove jam extends over the fifteen-minute mark and gets the crowd crazy. At these moments it reinforces my belief that they are amongst the greatest in the bluegrass universe. After the meaty second set, the band returns with a surprise encore of Paul Simon's "Fifty Ways to Leave Your Lover". The grass-fused rendition of the classic gets the crowd chanting along "Hop on the Bus Gus/We Don't need to discuss much". A long night of limb-rousing slamgrass comes to an end and everyone leaves frazzled and full of positive energy.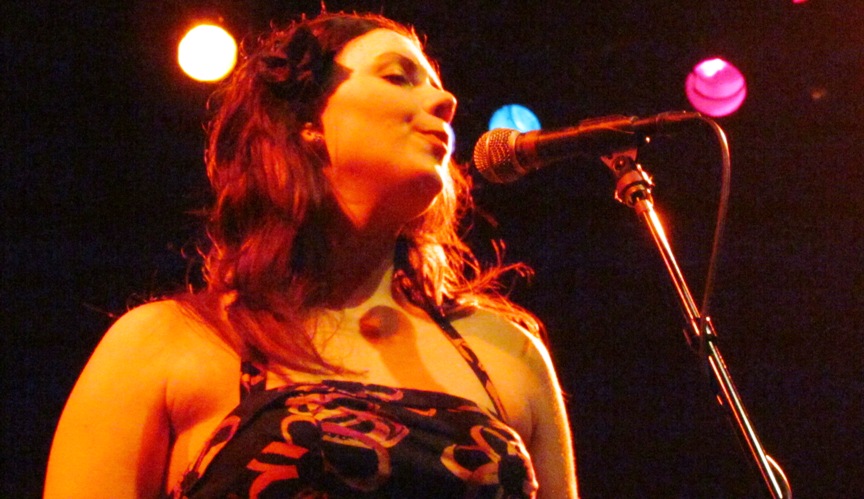 Cornmeal seems like the band to support. Not only is there something new to be gained every time you see them, but they always play intimate venues and charge less than 20 bucks for a ticket. Point being is that their heads are in the right place about fostering an environment for a great live hoedown. Even if you've seen them before, catch them next time they ramble through your town. You might need to refresh those good times with sometime a little different this time around.