Hailed as "the Prince of Americana" by The New York Times, Jackie Greene has emerged as one of his generation's most compelling songwriters and guitarists, the kind of rare and supremely versatile artist who blends virtuosity and emotional depth in equal measure. Greene's been chasing a sense of authentic human connection through art ever since his teenage years when he began self-recording and releasing his own music in central California. After a critically acclaimed independent debut, he signed his first record deal and embarked on a lifetime of recording and touring that would see him supporting the likes of BB King, Mark Knopfler, Susan Tedeschi, and Taj Mahal, in addition to gracing festival stages from Bonnaroo to Outside Lands. Greene released his critically acclaimed EP 'The Modern Lives - Vol 2' back in 2018 via Blue Rose Music. The EP found him at a new chapter in his life: his first months of fatherhood, time off his relentless touring circuit, and a cross-country move from Brooklyn to his birthplace of Northern California.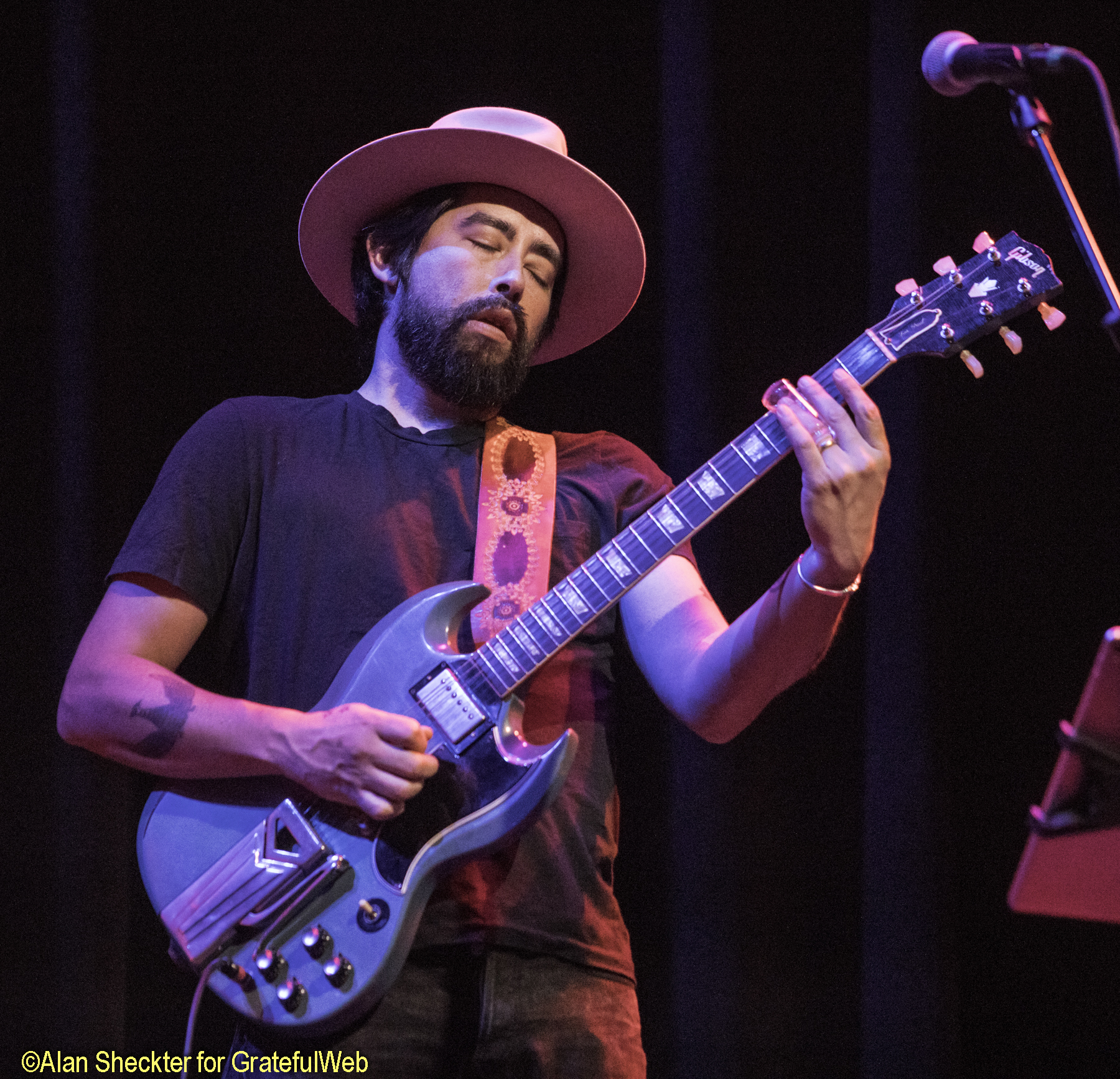 Today, Grateful Web is excited to premiere Jackie's live single, "I Don't Live in a Dream," ft. GRAMMY Award Winner, Shannon Sanders. Jackie says, "It's always a lot of fun for me to inject new life into old songs. There has been nobody more adept at reinvigorating my material as Shannon Sanders. He's a natural musician and a great teacher!" Shannon provided equal praise to Jackie, saying that "it's refreshing to create with someone as talented and versatile as Jackie. He's always up for the adventure of infusing new energy into his catalogue. We're having a blast!" Best known for his collaborations with India.Arie, John Legend, Johnny Lang, Marc Broussard and many others, Shannon Sanders has racked up two GRAMMYs, two EMMYs, and one DOVE award. Shannon most recently released "Fight On" ft. The Nashville Urban Choir via a new partnership with Blue Rose Music.
Listen here:
If you find yourself in the Bay Area, Jackie will be returning to headline/host the 6th annual Blue Rose Music Benefit. Taking place on June 8th at San Francisco's legendary venue, The Fillmore, the Blue Rose Benefit will once again raise money for the Blue Rose Foundation with 100% of ticket sales going towards funding pre-school scholarships for financially disadvantaged children in the Bay Area. He'll be joined by fellow Blue Rose Music artists Cris Jacobs and Bailey Ingle—the latter's appearance will be her first performance in California. Doors at The Fillmore will open at 8 pm on June 8th with the first act starting at 9 pm. Tickets can be purchased here.