The Heavy Pets Announce Fall Tour & New Single, "Two Horses"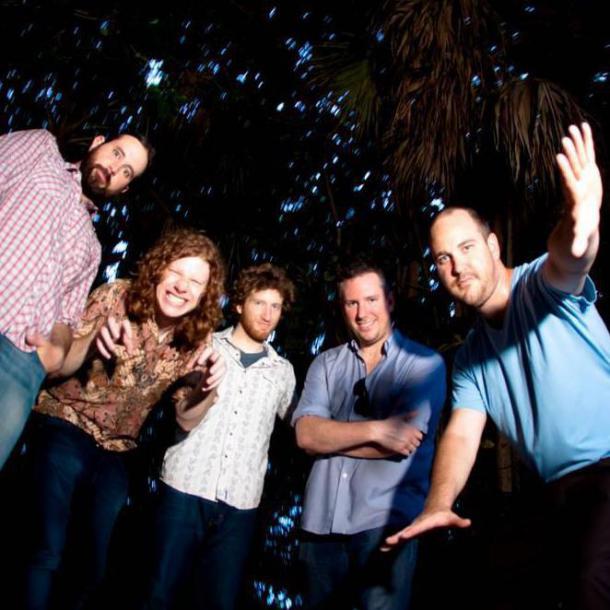 The Heavy Pets wrapped up recording two brand new tracks just in time for the first leg of their Fall Tour 2013. CDs of the A/B side singles "Last Babies" and "Keep Me Running" will only be available at their upcoming shows prior to the official release date of Tuesday, October 1st, when the world can join the Pets as they celebrate the occasion by performing LIVE from AURA Studios that evening as part of AURA Music Group's ongoing live video stream series.
Two Horses
The release of Two Horses marks the beginning of a new era in The Heavy Pets' process of recording their prolific song catalog. By utilizing the world-class, hometown Power Station Recording Studios, the Pets were able to self-produce the effort while maintaining their rigorous performance schedules. The diverseness of the lo-fi rocker "Last Babies" and the hip-hop groove of "Keep Me Running" further exemplifies the range of this dynamic group of talented musicians who have never been more proud and anxious to release a piece of their life's work. Two Horses will be available on October 1, 2013 as a CD, digital download and 7" vinyl record.
Fall Tour 2013
THP kicks off this run with four nights in Florida before heading to the northeast. Highlights include the return to South Florida's Culture Room with Afrobeta, the 5th Anniversary Celebration for Syracuse's Westcott Theater (for which the Pets were the first nationally touring act to perform), The Royale in Boston with Dopapod and Zoogma, The Blockley in Philly with DJ Logic and Particle's Steve Molitz and Magnolia Festival at Spirit of the Suwannee before bringing it home for a killer Halloween show at The Stage in Miami with Stokeswood and Greenhouse Lounge a day prior to all three bands departing upon Rombello Cruise.
Tour Dates:
9/6: Jacksonville Beach @ Freebird w/ Parker Urban Band, S.P.O.R.E.
9/7: Ft. Lauderdale, FL @ Culture Room w/ Afrobeta, Spred the Dub, Beat Thief Inc
9/11: Baltimore, MD @ 8x10 w/ Mr. Bonkerz
9/12: Harrisburg, PA @ The Abbey Pub at ABC w/ Flux Capacitor
9/13: Sherman, NY @ Night Lights Fall Music Festival
9/14: Syracuse, NY @ Westcott Theater w/ Haewa, Personal Blend
9/15: New Haven, CT @ Stella Blues w/ Eggy
9/18: Brooklyn, NY @ Brooklyn Bowl w/ Turkuaz
9/19: Boston, MA @ The Royale w/ Dopapod, Zoogma
9/20: Providence, RI @ Spot Underground w/ Twiddle
9/21: Philadelphia, PA @ The Blockley w/ DJ Logic, Steve Molitz
9/25: Worcester, MA @ Electric Haze
9/26: Albany, NY @ The Hollow w/ Mister F
9/27: Meshoppen, PA @ Meeting of the Minds 6
9/28: Washington DC @ The Bungalow Chantilly
10/1: LIVE from AURA Studio
10/4-5: Key West, FL @ Green Parrot
10/6: Dunedin, FL @ Dunedin Brewery Oktobeerfest
10/16: Charleston, SC @ Pour House
10/17: Athens, GA @ New Earth Music Hall
10/18: Augusta, GA @ Sky City
10/19: Live Oak, FL for Magnolia Festival @ Spirit of the Suwannee Music Park
10/31: Miami, FL @ The Stage w/ Stokeswood + Greenhouse Lounge
11/1-5: Miami, FL to Great Stirrup Cay, Bahamas for Rombello Cruise
2/14-16: Live Oak, FL for AURA Music & Arts Festival @ Spirit of the
Suwannee Music Park