Help protect Utah's spectacular Nine Mile Canyon
Submitted by mike on Wed, 04/30/2008 - 17:21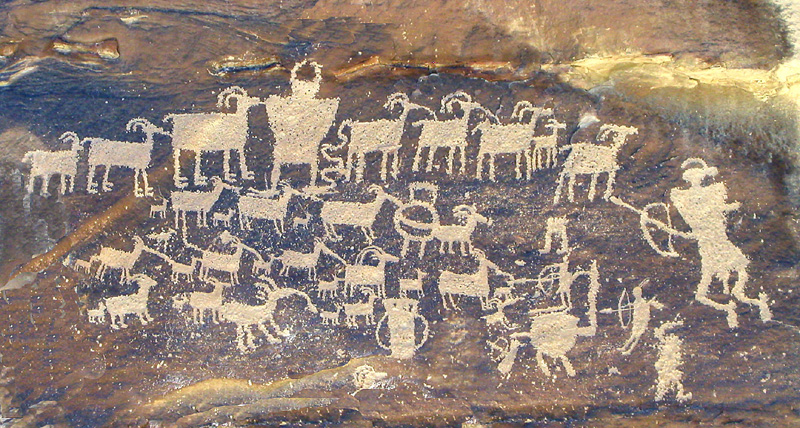 If the Bush administration and a Denver-based natural gas company get their way, Utah's remarkable Nine Mile Canyon may soon be transformed into a massive industrial zone.

We need your immediate action to halt this destructive scheme in its tracks. The deadline for submitting comments on the plan is May 1!

Please go to http://www.savebiogems.org/redrock/takeaction right away and tell the Bureau of Land Management to reject this disastrous proposal, which would put more than 800 new natural gas wells in the Greater Nine Mile Canyon area - home to the greatest concentration of rock art sites in America.

The BLM has just released a study that grossly underestimates the impacts of proposed natural gas development on the region's irreplaceable cultural and natural values.

The plan calls for drilling non-federal wells in Nine Mile Canyon itself, along with dozens if not hundreds of wells in side canyons and other public wildlands now being considered for designation as a national historic district.

Nearly 200 wells would be drilled in the remarkable wilderness-quality lands of the Desolation and Jack canyons.

As a result of existing natural gas drilling in the Nine Mile Canyon region, compressor stations already run nonstop and dozens if not hundreds of heavy trucks hustle up and down the canyon around the clock.

Yet despite the serious threat of expanding these activities into the Desolation and Jack Canyon wildlands, the Bureau of Land Management has failed to propose protection for them as "wilderness study areas."

Please go to http://www.savebiogems.org/redrock/takeaction and urge Bush administration officials to protect the natural and cultural values of Nine Mile Canyon.

Thank you for taking action to safeguard this vital stretch of America's Redrock Wilderness.