Petaluma Records recently introduced the newest addition to their growing roster: Nashville-based singer/songwriter, storyteller, and guitarist Sophie Gault. Joined by bandmate and producer Daniel Jones, Gault will make her debut under the full-band moniker Sophie & the Broken Things on January 31 with the release of their self-titled EP. Today, American Songwriter is premiering the band's second single from the forthcoming set, "Kickin' Stereos," praising its "unique sound that balances nicely between Americana and roots rock." Additionally, Wide Open Country previously premiered the lead single, "Paper ID," calling it "a jangly, country-fried tune about feeling isolated in the heart of the city." These songs and more can be heard live at multiple upcoming Nashville performances, including an EP release show at East Nashville staple The 5 Spot on January 31. Full show details below.
Gault grew up on a 10-acre farm on the Eastern Shore of Maryland in a quiet, rural home miles away from the summertime resort towns that dot the Atlantic coast. Surrounded by country roads, she developed a love of music that reflected the atmosphere around her — from the blue-collar roots-rock of Steve Earle to the raw, ragged country music of Lucinda Williams. She began playing the guitar at age 12 while jamming with her family at backyard parties and privately emulating guitar solos by pickers like Keith Richards and Freddie King. Soon she was writing her own songs and developing an original sound that showcased not only her instrumental chops but also her compelling voice.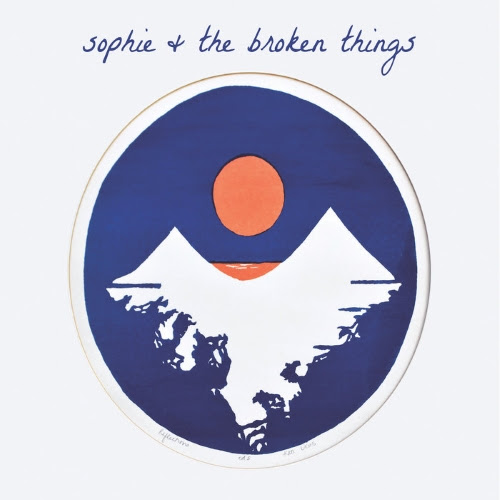 While in college, Gault spent a summer in Nashville and decided to stay. It wasn't long until before a visit to Bobby's Idle Hour, one of Nashville's longest-running music venues, led to a chance meeting with Gault's longtime songwriting idol: award-winning Americana pioneer Julie Miller. The two struck up a long conversation, and Gault left the venue later that evening with a heightened level of inspiration. Recorded months later with bandmate Daniel Jones, Sophie & the Broken Things" self-titled debut EP pays tribute to that influential encounter, under a band name that nods to Julie Miller's own song, "Broken Things."
Gault and Jones decided to record the new songs themselves, using any equipment and experience they had. Will Newcomb assisted Jones as co-producer and engineer at Nashville's Upside Sound, where they even tracked drums in the basement that Gault formerly called home. From the breezy swing of "Paper ID" to the mid-tempo "Kickin' Stereos," Sophie & the Broken Things finds Gault taking stock of the present, the path that brought her to Nashville, and the memories she picked up along the way. It's an EP of original music, rooted in confident guitar playing, Gault's unforced vocals, autobiographical lyrics, and light touches of B3 organ, upright piano, and some beautifully subtle glockenspiel. At the center of it all is Gault herself: a small-town native with a big sound and an even bigger future, making sense of the world around her through song.
Sophie & the Broken Things EP Tracklisting:
1) Paper ID
2) Johnny
3) Kickin' Stereos
4) Tornado
Sophie & the Broken Things Live:
December 14 — True Music Room @ Cambria Hotel — Nashville, TN
January 10 — Springwater Lounge — Nashville, TN*
January 31 — The 5 Spot — Nashville, TN^
*with Bryan Howell & The Tender Mercies
^EP Release show with w/ Cullen Wade & The Waters