Just Announced: Weird Al Yankovic @ Boulder Theater | 7/21/13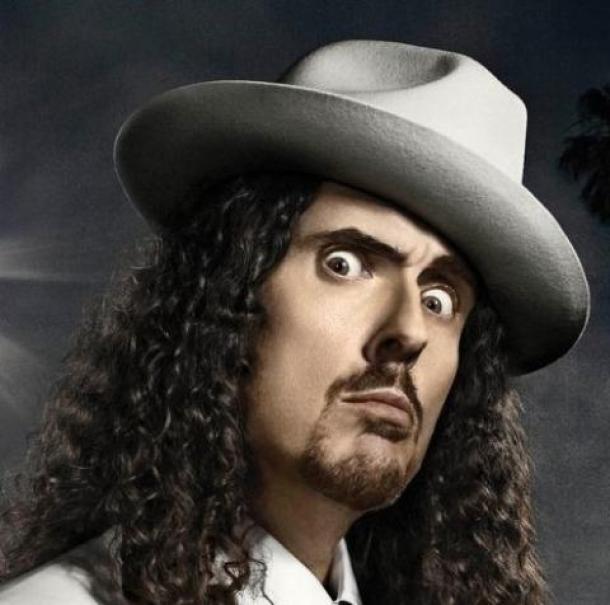 Z2 Entertainment is proud to present Weird Al Yankovic at the Boulder Theater on Sunday, July 21st, 2013.  Tickets will go on sale Friday, May 3rd at 10:00am for $32.00 general admission and $40 reserved balcony.
The singer-songwriter's first real brush with fame came in 1979 when he recorded "My Bolog na" (a spoof of The Knack's "My Sharona") in the bathroom across the hall from his college campus radiostatio where he had a weekly DJ shift. A devote of musical satirists Spike Jones Tom Lehrer, Allan Sherman and Stan Freberg, Yankovic's budding career took off when the song became a sensation on the nationally syndicated "Dr. Demento Show." Just a few years later, Al landed his first recording contract and has since created an extraordinary legacy of music and ground-breaking videos including hits like "Eat It," "Like A Surgeon" and "Amish Paradise."
An accomplished director, Al has helmed many of his own award-winning music videos as well as clips for Ben Folds, Jeff Foxworthy,The Jon Spencer Blues Explosion, Hanson and The Black Crowes. His video for "Smells Like Nirvana," nominated for an MTV Video Music Award in 1992, was chosen by Rolling Stone as one of the "Top 100 Music Videos Of All Time." Al also created the critically acclaimed title sequence for the Leslie Nielsen feature film "Spy Hard."
Making a successful transformation from pop music satirist to multimedia star, Al created his own television specials specials for MTV ("AL TV"), Showtime and the Disney Channel, among others. His feature film "UHF" (1989) became an instant Top Ten best-selling DVD upon its release in 2002, and his CBS network series "The Weird Al Show" reached cult-classic status and was released on DVD earlier this year.
Al has been featured on numerous TV shows and specials, and his profile on VH 1's "Behind the Music" remains one of the most popular installments in the history of the series.
For more information, please visit www.weirdal.com