KANROCKSAS Announces Kendrick Lamar, Tiesto & Avett Brothers
Submitted by MSO on Fri, 01/18/2013 - 14:36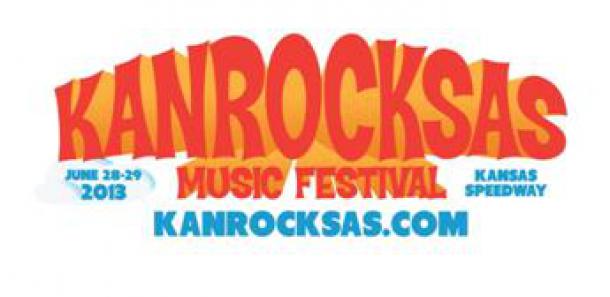 The heartland's newest major music festival--KANROCKSAS--returns this spring with Kendrick Lamar, Tiësto and The Avett Brothers leading the charge as the first confirmed acts. The two-day festival, set for Friday, June 28 and Saturday, June 29 at the Kansas Speedway® in Kansas City, KS, will be represented by a diverse gamut of 30+ artists  from rock, electronic and hip-hop genres.  Look for more talent to be announced in the coming weeks.
KANROCKSAS first took place in the summer of 2011 and took a hiatus in 2012 to allow the festival's home, the Kansas Speedway®, undergo a significant facelift including major infield renovations and the opening of Hollywood Casino. Limited Winter Special tickets are available now at www.kanrocksas.com. $150 2-day ticket ($40 off), $25 camping ($25 off).This sale ends at midnight, Thursday, January 31, 2013.
To amplify the momentum created by the first year of the festival, organizers will continue to grow and expand the brand with big name acts, added amenities and trending technological features.  KANROCKSAS introduced Midwest music lovers and fans from around the globe to a top-tier music festival experience spurred by headliners Eminem and Muse, along with national and local musicians representing virtually every genre. As the first major music event to take place at Kansas Speedway®, festival organizers succeeded in creating a one-of-a-kind experience and fans can expect nothing less in 2013.
Kansas Speedway is located in the burgeoning Village West area of Kansas City. With its striking landscape including wide boulevards, beautiful green parks, fantastic architecture and world-class museums, Kansas City has repeatedly ranked as one of America's top travel destinations in Travel and Leisure magazine. Popular diversions include a vibrant local arts scene, several James Beard recognized restaurants, world-renowned barbecue and an ever-expanding microbrewery scene which includes the Boulevard Brewing Company, Missouri's largest independent brewery.
Tickets are available now at: www.kanrocksas.com.