Summers coming and the time is right! So pack up your party 'tude, for Grateful Web is thrilled to present, a Festival of String at the one and only, Fox Theatre in Boulder, Colorado, Friday, July, 5th. Join us for a mini mountain jamboree as the Kitchen Dwellers come down from Montana to play a special post-Dead & Company show on the hill.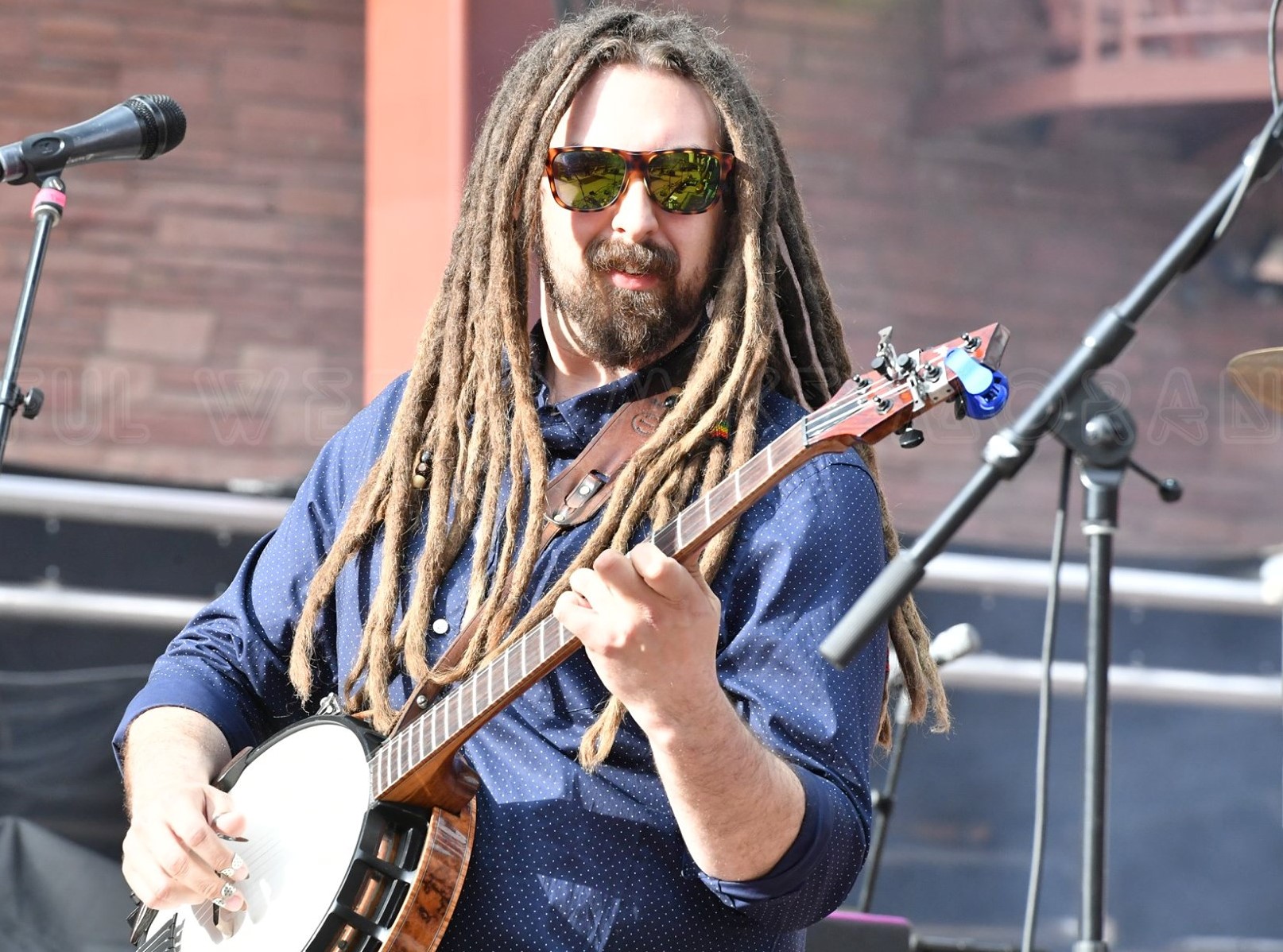 When it comes to the Dwellers, one must wonder if anyone ever told Torrin Daniels he's playing a banjo, for his guitar style of picking darts about with Feisty Fingers Funk and his standup bass giving rise to a differently shaped, fun-filled interplay of string and dance. Add Torrin's gravelly voice with the smooth playing and smart chops of Max Davies and Shawn Swain respectively, and you'll find your mind drifting through the sound with wondrous abandon, celebrating moments of rapid excitement and harrowing falls. One never knows what the next bend might hold, but one thing's for sure, this show will be one hell of a good time.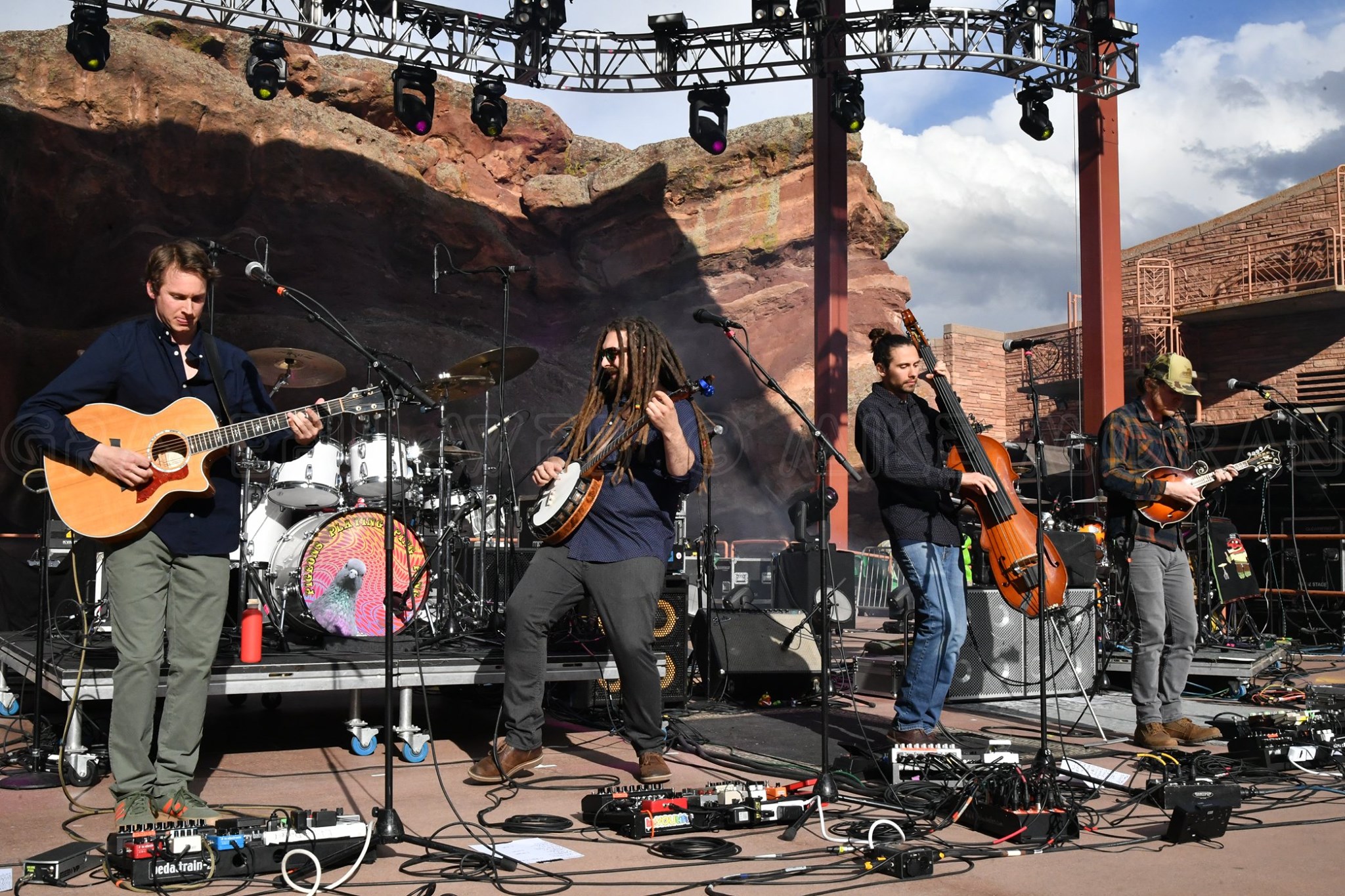 Coming fresh off their first Red Rocks gig, the Kitchen Dwellers will be inspired and raring to go. So don't miss out as the Dwellers drop their own special strain of galactic grass onto the scene and liven things up with rip-roarin' solos feelin' the mood, playful timing, and rhythm change ups, and their own brand of original material that says, "We get it, let's play!"
Snag tickets for your right to entry at www.foxtheatre.com. Doors open at 10:30, show starts at 11:00.
"There's a dragon with matches loose on the town."
Update from the Kitchen Dwellers following the terrible news about Jeff Austin:
We've been at a bit of a loss for words for the past few days. At moments like these, it is hard to find the appropriate thing to say. Maybe because when something so tragic happens, it's difficult to describe exactly just how much someone means to you - especially when that person meant so damn much to everyone around you.
Without Jeff Austin, our band would not exist. Most of us would probably have never picked up an acoustic instrument. Without Jeff Austin and Yonder Mountain String Band, some of us would've never really known what bluegrass music was - or how truly awe-inspiring of a force it could be. We met some of our nearest and dearest friends at our first Yonder shows, people we now consider family. One of us met our girlfriend at our first Yonder show. In fact, going to a Yonder show in Missoula was one of the first things we ever did together as a band.
We've lost a pillar of our beloved bluegrass community, a truly amazing musician and human, and one of our biggest heroes in the world. We only hope that we can somehow contribute to this legacy of love, and kindness, and friendship that inspired us all so deeply when we were just young weirdos. We'll miss you, Jeff. Our deepest condolences go out to his friends and family.
Next week we will take the stage in Boulder, CO at The Fox Theatre following Dead & Company at Folsom Field on 7/5. We have decided to take the night as an opportunity to celebrate Jeff's music, all proceeds from this show will be donated to Sweet Relief Musicians Fund to support Jeff Austin's Family during this difficult time.