Kyle Hollingsworth Band Hoppy Holidays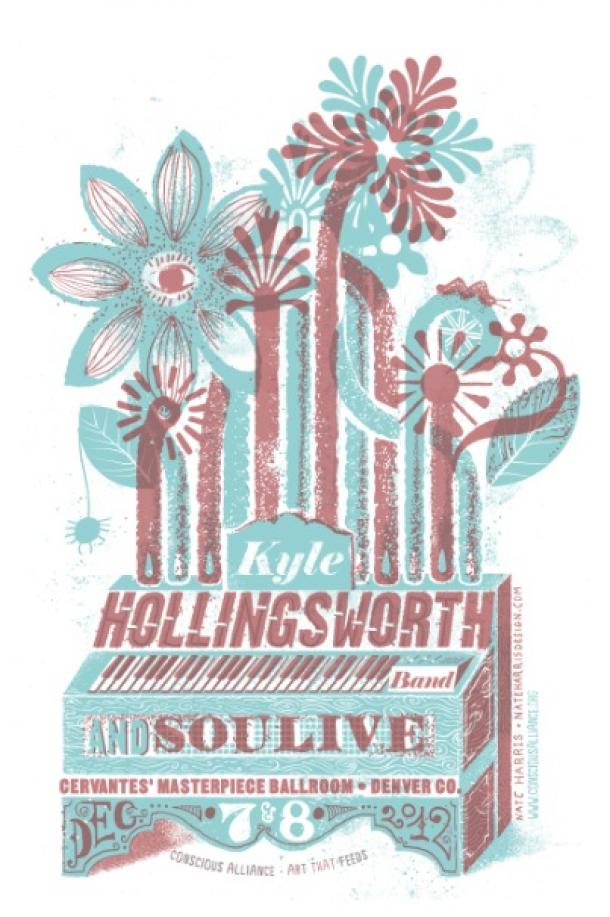 Kyle Hollingsworth Band will close out 2012 with the return of Hoppy Holidays in Colorado, which will feature Eric Krasno (Soulive) as a special guest at Hodi's Halfnote in Fort Collins and two evenings with Soulive at Cervantes' Masterpiece Ballroom in Denver.
Hollingsworth has once again teamed-up with award-winning breweries to create two unique collaboration brews for these shows. With Avery Brewing Company, Hollingsworth put a new spin on a former collaboration, dry-hopping and spicing their Winter's Day IPA. Sierra Nevada Brewing Company and Hollingsworth created Hop Bam! Ale, a light pale ale with hints of orange, white peppercorn and white hops from the homegrown fields of Sierra Nevada.
A limited amount of the exclusive brews will be tapped at each show. In addition, one keg of collaboration brew will be available for free until 9pm both nights at Cervantes' Masterpiece Ballroom in Denver. Additionally, Conscious Alliance is holding a canned food drive and patrons can receive a free limited edition poster in Denver with a donation of 10 cans of non-perishable food or $10.
For tickets and more information, visit www.KyleHollingsworth.com.
Kyle Hollingsworth Band :: Hoppy Holidays
12.06 Hodi's Half Note | Fort Collins, CO+
12.07 & 08 Cervantes' Masterpiece Ballroom | Denver, CO#
+featuring Eric Krasno of Soulive
#with Soulive