Mumford pays homage to king of the string band world, Del McCoury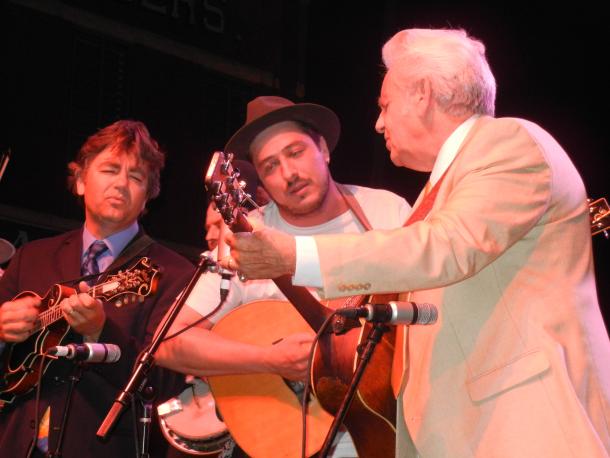 The Del McCoury Band is currently in Guthrie, Oklahoma with Mumford and Sons at their Gentlemen of the Road festival!  Night one of Gentlemen of the Road was one for the books with Marcus Mumford (Mumford and Sons) and Jeff Austin (Yonder Mountain String Band) sitting in for The Del McCoury Bands first set.  Also sitting in for the bands set were Larry Kell, Danny Barnes and Mumford fiddler Ross Holmes. Proof again that you never know who is going to show up when Del plays!
Next Saturday, September 14 The Del McCoury Band will hit the stage in a rare, intimate appearance at Skippers in Tampa, FL to celebrate WMNF's birthday with The Tampa Collective and Tommy Malone.