New Orleans Suspects will play New Years in Denver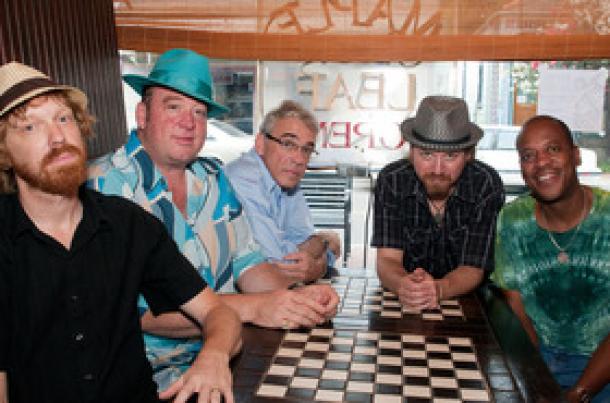 New Orleans' super-group, New Orleans Suspects, featuring members of legendary veteran touring acts The Radiators and The Neville Bros., will perform at Quixote's True Blue on Monday, December 30th and New Years Eve, Tuesday, December 31st.   The ticket price for the Monday show is $15.00 and for Tuesday it is $20.00.  For more information http://www.quixotes.com or 303-861-7070.
New Orleans Suspects formed in summer of 2011 in the wake of the breakup of The Radiators after 34 years.  The band comprises some of the best, most highly respected players in New Orleans, including:  Reggie Scanlan on bass (Radiators, Professor Longhair Band); Mean Willie Green on drums (Neville Bros. current drummer since 1981); Jeff Watkins (James Brown Band, Joss Stone Band) on saxophone; Jake Eckert on guitar/vocals (current member of The Dirty Dozen Brass Band); and CR Gruver on keyboards and vocals (Polytoxic, Outformation).
The band combines original songs in the New Orleans style with hits and obscurities from the Allen Toussaint and Dr. John songbooks, as well as performing favorites from Radiators, Nevilles and Dirty Dozen repertoire.   Fans of New Orleans' music are raving about the band's live show!