The Nth Power Live Recording Dates in Boston and NYC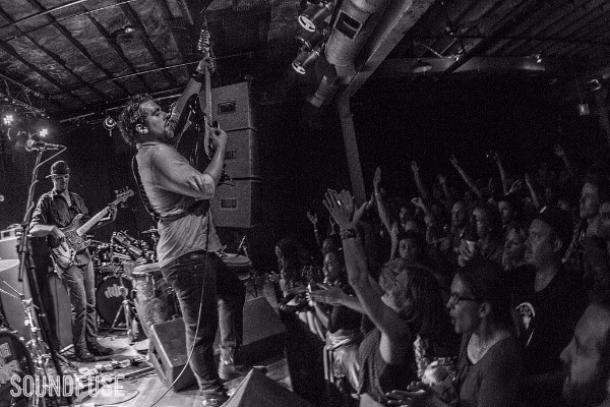 All-pro ensemble The Nth Power have crafted a collection of new songs featuring their signature soul, funk and R&B sound and are inviting fans take part in the recording process. Intimate live recording sessions for the new material will take place over two-nights in Boston, MA and one-night in the quartet's hometown of Brooklyn, NY. Tickets are limited and on-sale now through venue box offices and the links below.
After numerous requests from fans for recorded music that embodies the dynamic energy of The Nth Power's live performances, the band wanted to capture their next series of releases in a live setting. The tracks recorded on July 29th and 30th at Boston's The Bridge Sound & Stage and on August 18th at Brooklyn's The Knitting Factory will become the band's next collection of songs set for release. Only 75 passes will be allocated for each of the Boston shows which are ages 21+ and includes beer on tap while supplies last.
Tickets for Friday, July 29th in Boston - http://bit.ly/28Wumff
Tickets for Saturday, July 30th in Boston - http://bit.ly/2902i0I
Tickets for Thursday, August 18th in Brooklyn, NY - http://tktwb.tw/295PX92
More information on The Nth Power, including ticket information for all shows, can be found at http://thenthpowermusic.com/
The Nth Power Live Recording Dates
7/29  The Bridge Sound & Stage - Boston, MA
7/30  The Bridge Sound & Stage - Boston, MA
8/18  The Knitting Factory - Brooklyn, NY