As the sun set on Disney World on Oct. 20, nighttime was dawning at the House of Blues on the west end of the park's Disney Springs (formerly Downtown Disney). And there, along Lake Buena Vista, adjacent to Wolfgang Puck's Grand Café, a giant Cirque du Soleil tent, and the DisneyQuest Emporium, Rusted Root performed a pleasing, passionate set of joyous jamming. Blues rocker Devon Allman and his band opened the proceedings at the 2,100-capacity multi-tiered club. The show was part of a month-long tour for this double-bill, set to end on November 19. South Floridians ready for a Thursday night party along with tourists who happened to be in the area and ready for some post-Magic Kingdom thrills filled the room and reveled in the goings on.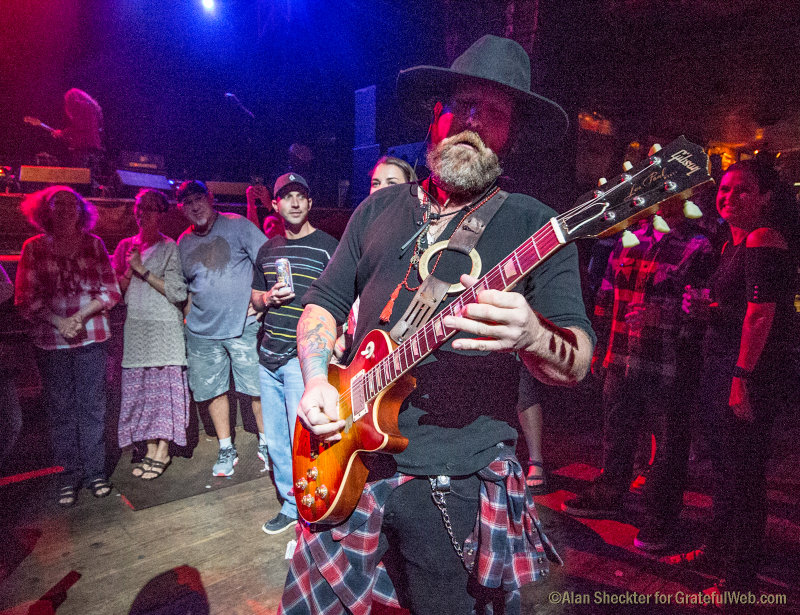 Rusted Root made a big splash in the early-mid 1990s with a couple of trendy albums and participation in early Furthur and HORDE festivals, as well as opening slots on Santana, Dave Matthews Band, and Page & Plant tours. The Pittsburgh, Pa.-based folk/alt-rock band steeped in African/Middle Eastern beats has kept its music torch burning ever since, still led by front-man Michael Glabicki (lead vocals, acoustic/electric guitars), and co-founding members Liz Berlin (backing vocals and a plethora of hand-held percussion instruments), and Patrick Norman (bass, backing vocals).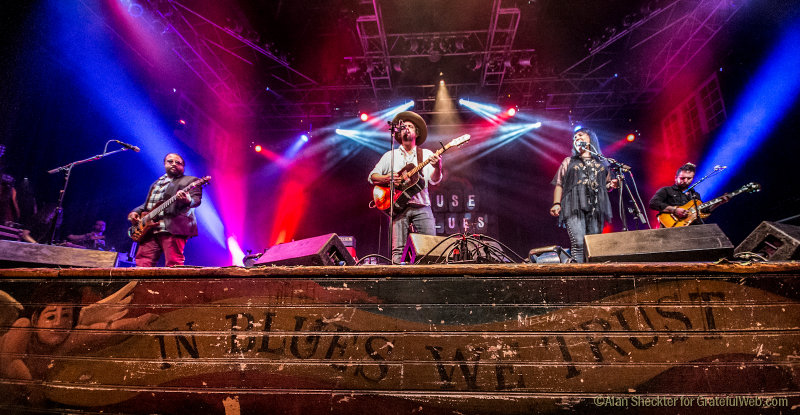 The band's seminal, tribal-tinged song, "Send Me on My Way," also remains synonymous with the band. And indeed the song is currently featured on a national car rental company's TV commercials.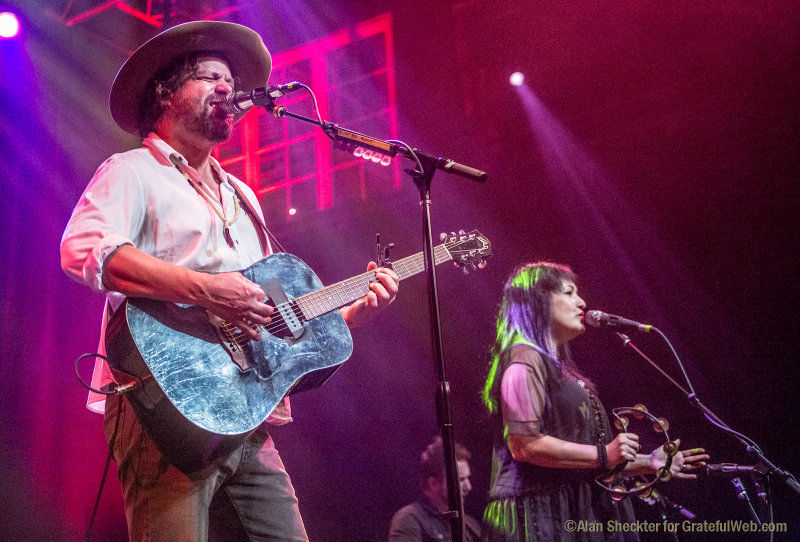 Rusted Root's 90-minute set at the House of Blues consisted of songs from across their timeline, including old favorites such as the euphoric, dance-inducing "Ecstasy" and an extended version of the mid-tempo, hypnotic "Laugh as the Sun." Rusted Root also delivered outstanding treatments of Neil Young's "Cinnamon Girl" and dearly departed David Bowie's "Rebel Rebel." The set also included a few heavy-grooved songs from what promises to be a fine upcoming album.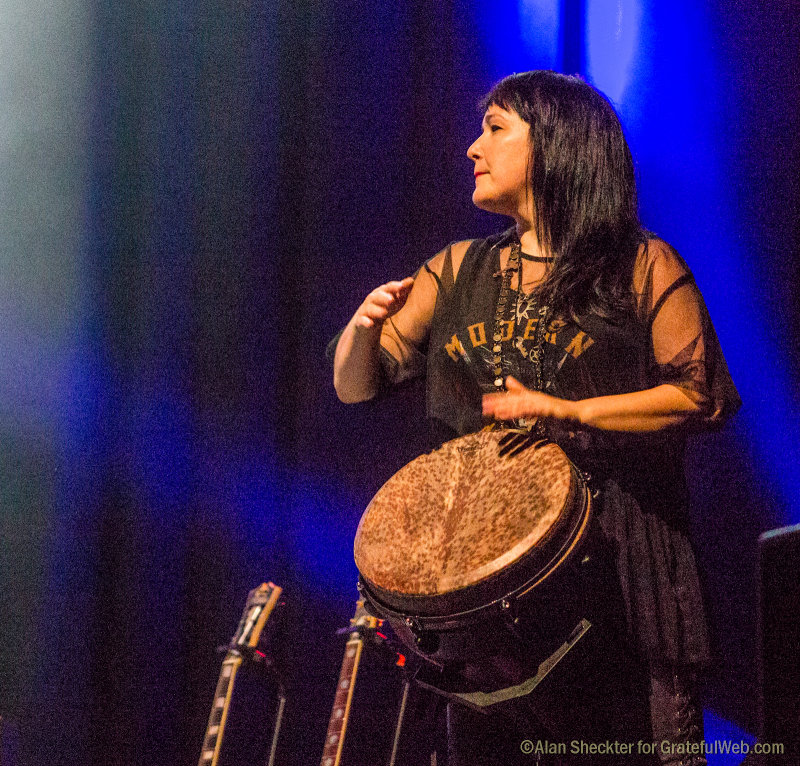 Rusted Root's triple encore included three pieces of music that date back to the band's early days -- Glabicki's solo acoustic treatment of "Scattered," followed by the bass-and-bongo-driven "Lost in a Crowd," and finally, the crowd-pleasing, celebratory "Send Me on My Way," complete with penny whistle.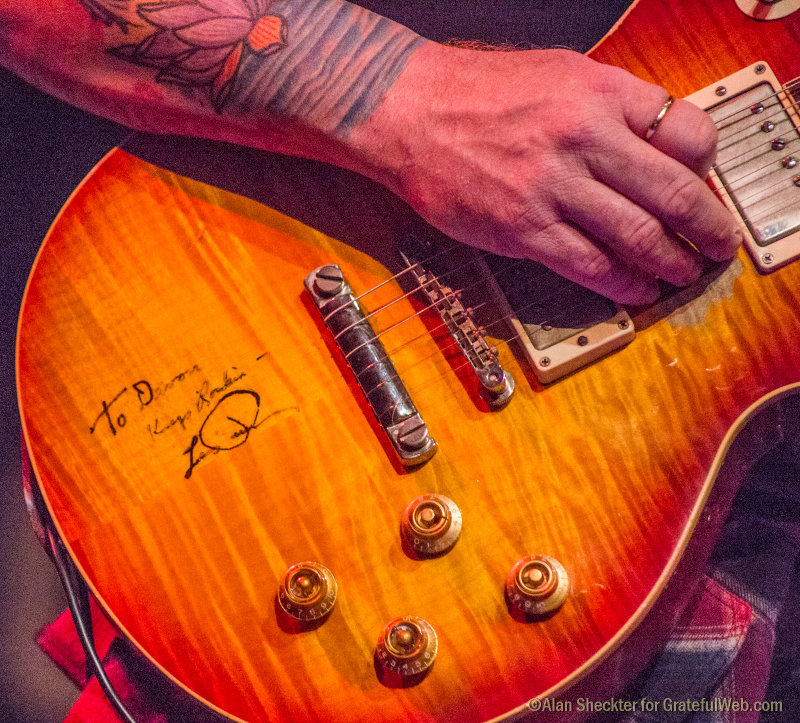 The aforementioned Devon Allman Band, featuring three exceptional supporting players, opened the show with a solid 45 minutes of road house blues and rockers, and Allman came down from the stage to jam with the crowd for a spell. The son of Gregg Allman and leader of Honeytribe and Royal Southern Brotherhood, Allman ruled the stage with material from his new "Ride or Die" project, which on October 8 reached No. 1 on the Billboard Blues Album Chart, as well as some diverse covers including Bob Marley's timeless, "No Women, No Cry," and The Spinners old soul tune, "I'll Be Around."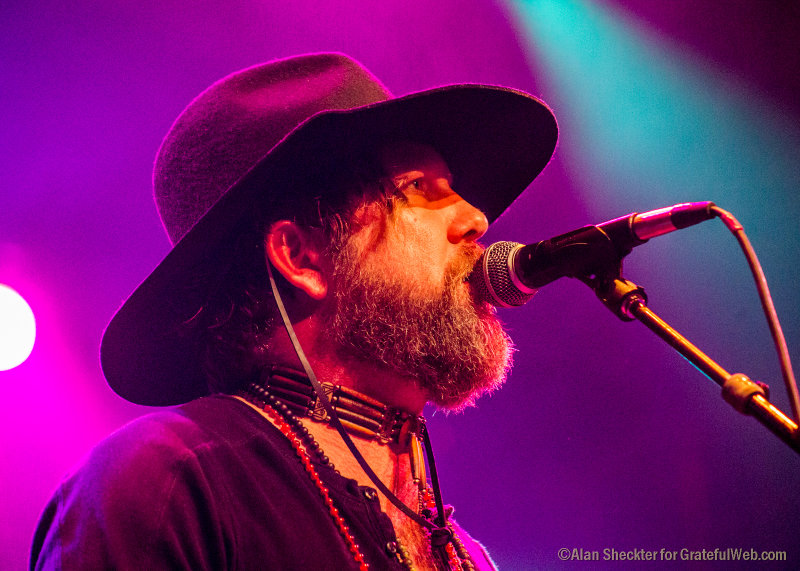 The most popular performance of Allman's set was a passionate, raucous version of "One Way Out," a song that the Allman Brothers made famous more than 40 years ago (though written by Elmore James or Sonny Boy Williamson, depending on which source you choose to reference).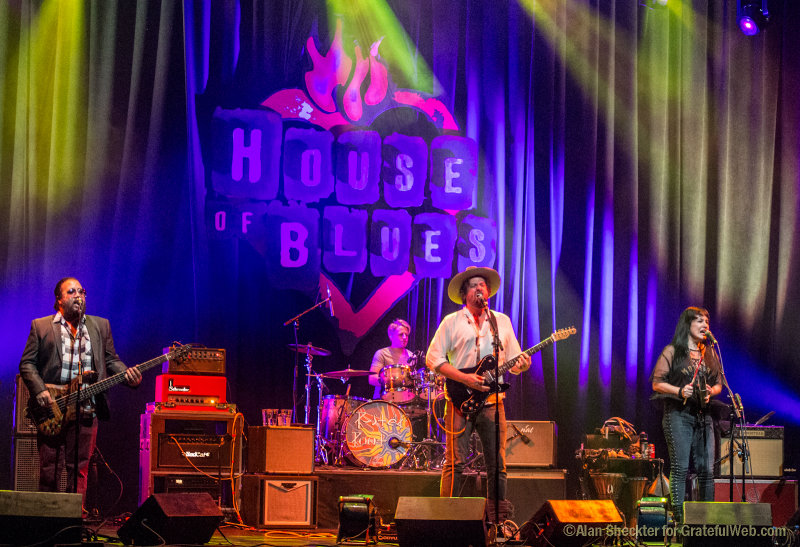 Part of the House of Blues Mission, as evidenced by the inclusive cultural icons across the top of the stage, is "To celebrate the diversity and brotherhood of world culture" and "to promote racial and spiritual harmony through love, peace, truth, righteousness and non-violence." That is a nice notion during these turbulent political times.