Strange Arrangment Pre-Thanksgiving in Chicago | Preview
Submitted by June Reedy on Tue, 11/20/2012 - 08:46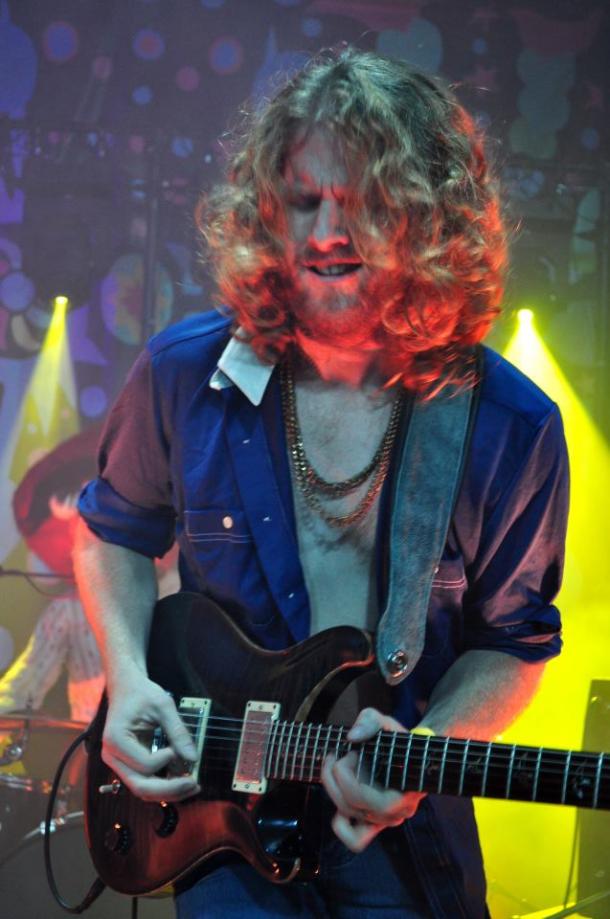 Dear Strange Arrangement,
Your Pre-Thanksgiving day bash is going to be off the hook.  I know this because I'm still toasty from the sweater of love you gifted me from your last Park West show in January.  The sassy sweaty sexy highway has been driving me through 2012.  When I count my Thanksgiving blessings I count you 3 xs! Chicago Farmer! Greensky! And of course, you.  I'm beginning to have feelings about where this relationship is heading.  I hear other people talking about you lately.  It's not the ordinary chatter of "when will Strange put out a new album?" or "they played Offer again but DAMN! They also covered Chromeo!"  No.  I heard people talking about the word Hiatus.
WHATCHU TALKING ABOUT STRANGE?!
The word hiatus brings back memories of nomadic wondering.  I remember my life feeling devoid of deunde in the years 2001-2003.  That feeling never really left when I was greeted with a new day of packaged music, robot hit singles, and radio overplay.  The word hiatus makes me wonder if maybe I should start seeing other bands.
I need commitment.  I need that blend of spirit and soul that weaves all the threads of my favorite kinds of music into one glam glitz fantastically funky holiday sweater.  I need you, Strange Arrangement.
I understand if you need a break. Perhaps a little rest will do you good, even the great grizzly bears hibernate through the winter.  But Please, I beg of you, let's just take a little break.  We don't need to call this a hiatus.  Don't leave me seeking the deunde again.  The deunde is impossible to define, but is that palpable passion I will no doubt indulge in at the Park West on Wednesday 11/21.  The deunde is the shuttlecock of contrasting jams that take me over the net and back.  Bump, Set, SPIKE!  The deunde is strong within you, Strange Arrangement.
You are the artists that have reached not only my 50 year old friends but also my 14 year old friends. You produce magical effects with unexplainable skill.  You are individuals that create intimacy one fan, one show, and one chord at a time.
The rumor is that you will return in Spring/Summer of 2013.  Please don't let me down.  Don't leave me hanging!  If I may, I offer to you the sage advice of Mr. Johnny Cash.  "Close the door on the past.  You don't try to forget the mistakes but you don't dwell on it.  If you analyze it as you move forward, you'll never fall in the same trap twice."
Please Strange Arrangement, say that you'll never quit playing live again.  I'll forgive you this time, but… Let's not fall into this trap again!
See Y'all at the Park West!
Love all-ways,
June